"If you do good work for good clients, it will lead to other good work for other good clients. If you do bad work for bad clients, it will lead to other bad work for other bad clients." – Michael Bierut
Rudi Gendersen is a freelance illustrator currently based in Bodø, Norway. He decided to take on the World Cup in a different manner. No, there is no sport involved, just the idea of sport, or to be more accurate, iconic players represented through art.
ADVERTISMENT:
The Best Deals For Digital Design Assets - InkyDeals.com. Learn More>>
Rudi took a star player from almost every country that participates at the World Cup and illustrated them accordingly. Besides drawing sport illustrations, he likes to sink his teeth into caricatures and portraits, logo and t-shirt designs, and also some comics.
If you are as curious as us, you can check more of his work in his Facebook, and Behance pages. If you have fallen in love with his work, and wish to buy it, you can do it by accessing his society6 page shop. Maybe, you just want to drop by and say hi. You can also do that by e-mailing him at [email protected]. Well, enough talking. Lets immerse ourselves into Rudi's world.
1. Neymar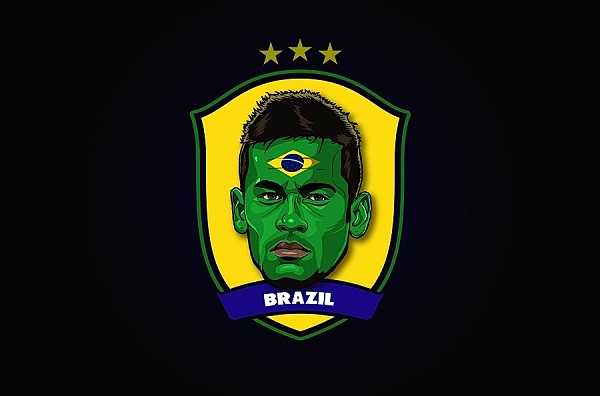 Neymar da Silva Santos Junior to be more exact, is a Brazilian football player who plays for the Spanish club FC Barcelona, and also for his national team, as a forward or winger. This incredible player is ranked as the 13th in the list of world's richest football players, made by " France Football". He has earned almost 20$ million in the past 12 months.
Neymar has been feature on the front covers of video games, such as Pro Evolution Soccer 2012, and 2013. Neymar is also promoting Brazilian modern pop music, and has become an icon for doing so.
2. Falcao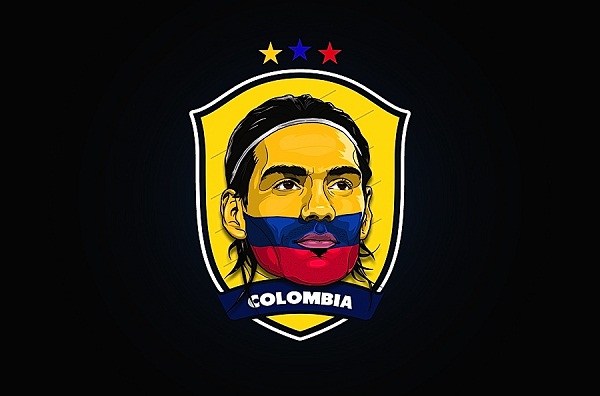 Radamel Falcao Garcia Zarate is a 28 year old Colombian footballer, who plays as a striker for AS Monaco, in the French Ligueu 1, and also plays for his national team, Colombia. Falcao shocked Europeans by scoring 100 goals in his first 3 seasons in the European leagues.
Falcao is the youngest debutant at the level of Colombian professional football, as he started playing for Lanceros Boyaca, on 28th august 1999 at the fragile age of 13 years and 199 days old.
3. Dempsey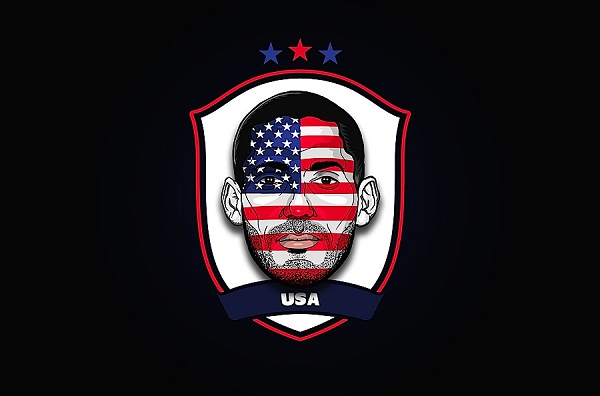 Clint Dempsey is an American football player who plays for Seattle Sounders FC team, in the Major League Soccer. He is the captain of the United States national team. He has played for teams such as New England Revolution, Fulham and Tottenham Hotspur.
He is 31 years old and still kicking it as a forward, attacking midfielder. He was born in Nacogdoches, Texas, and his youth career brought him to the Dallas Texans, and the Furman Palladins.
4. Lahm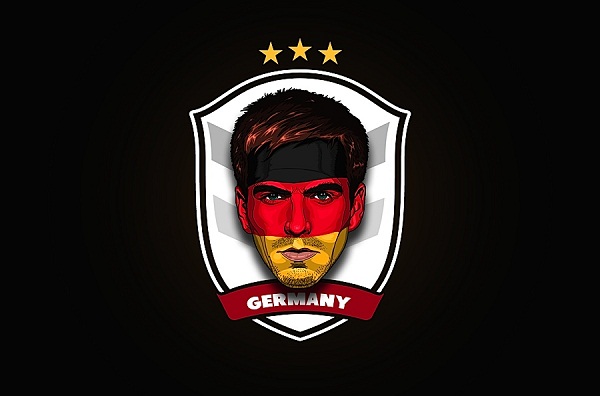 Philipp Lahm is a football player who plays in the defensive, as a full back, or defensive midfielder for Bayern Munich, and also for his national team, Germany. He is captain to both Bayern Munich, and the national team. He is 30 years old and was born in Munich, West Germany. Lahm was nominated for the FIFA World Player of the Year in 2006, and 2007, though he never won the award.
He was also nominated for the best left back for the UEFA Team of the Year in 2004, 2005, 2006, 2007, 2008 and 2009. He was awarded his 100th cap, for the German national team, after a 3-0 win over Austria, back in September 6th 2013, while playing for the 2014 World Cup qualifications.
5. Casillas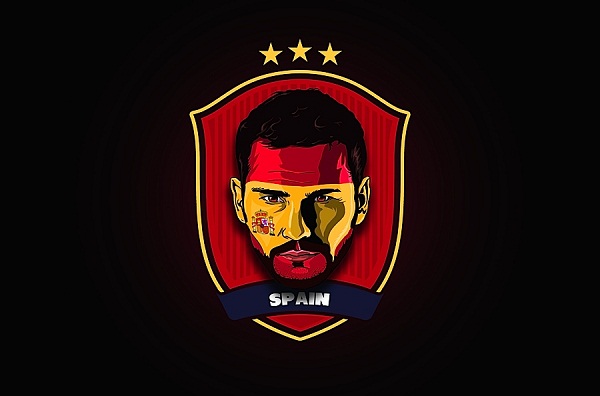 Iker Casillas Fernandez, born on 20th May 1981, is, at the age of 33, the goalkeeper for the Spanish football club Real Madrid, and also for his national team, Spain. He is the captain of both teams. With Iker Casillas as the goalkeeper, Spain managed to win its first European Championship in 44 years, in 2008, then they managed to win the World Cup Championship in 2010, and again in 2012, the European Championship. Casillas has won the IFFHS World's Best Goalkeeper award for five consecutive years, and he is known as one of the best goalkeepers of all time.
6. Gerrard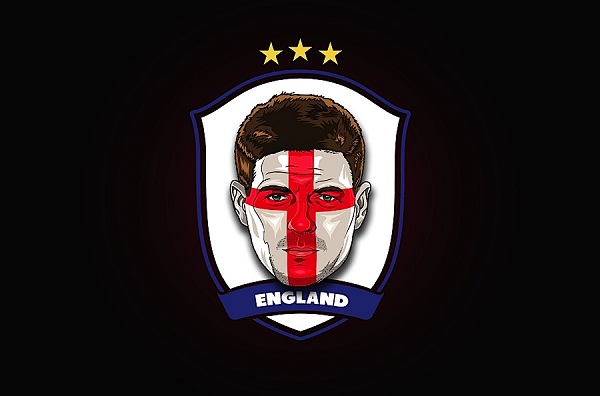 Steven George Gerrard, is an English football player that plays for both, and captains for both, Liverpool and the England national team. At the age of 34, he is still doing an incredible job as a midfielder, and is quite accustomed to playing the positions of second striker, holding midfielder, right back and right winger.
His fellow football players from around the globe consider him one of the best in the game; Zinedine Zidan said in 2009 that he considers Gerrard to be the best footballer in the world. He has been nominated a record eight times for the PFA Team of the Year. Steven Gerrard is the only player, to this date, that has scored a goal in an FA Cup Final, a League Cup Final, a UEFA Cup Final and a Champions League Final.
7. Eto'o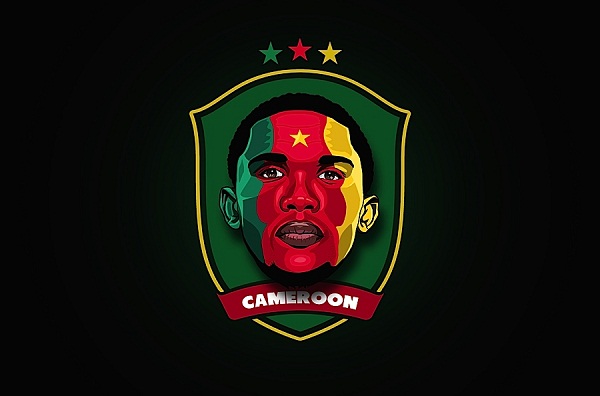 Samuel Eto'o Fils, is a 33 year old football player from Cameroon, who is currently playing for Chelsea. Though he is best known for his work at Barcelona, and Internazionale. During his time at Barcelona he managed to score over 100 goals over a course of five seasons, playing the position of striker. He also shins as a Cameroon player.
He was part of the team that won the 2000 Olympic tournament, he participated in three World Cups and six Africa Cup of Nations, winning 2 of them.
8. Ronaldo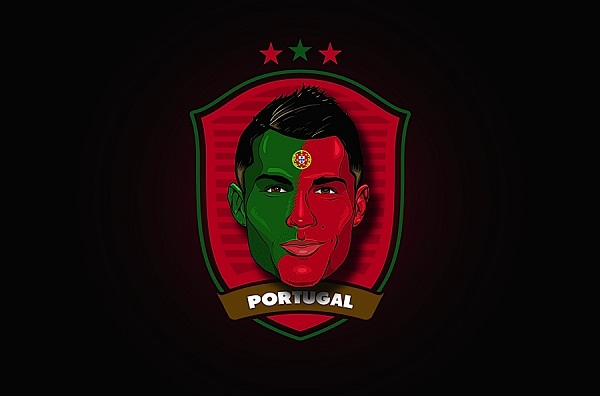 Cristiano Ronaldo dos Santos Aveiro, or simply known as Cristiano Ronaldo, is one of the best known football player at this time. He started his legacy at Sporting CP, in 2002, and continued from 2003 till 2009, at Manchester United, where he gained tremendous popularity, and advanced as an athlete. From 2009, till the present, he has been a forwarder for Real Madrid. He also captains Portugal's national team.
Don't forget to tell us your opinion on 2014 World CUp in the comment section below:
(Visited 505 time, 1 visit today)