What is a creative block?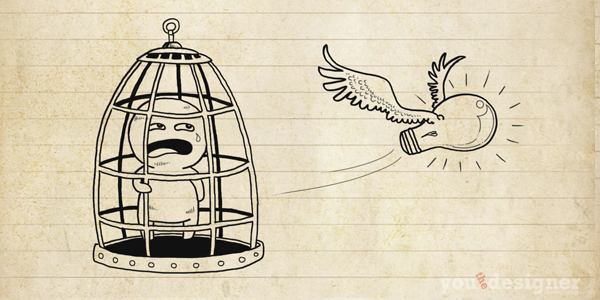 ADVERTISMENT:
The Best Deals For Digital Design Assets - InkyDeals.com. Learn More>>
A creative block is the lack of ability to access the stream of ideas and inspiration which usually flows in your mind. This can last for hours, days or even months or years and can feel like an unending drought. However, there are a number of different types of creative block and identifying the block can be the key to removing it.
Mental Block
This is one of the most common creative blocks. It is essentially when you become trapped in your own thought processes. This can lock you in to familiar ways of problem solving and prevent you from seeing alternative options, or your internal critic can throw your train of thought and block your thought processes.
Emotional Barriers
The creative process can be very intense. This can create discomfort, fear or doubt in your abilities and lead to procrastination.
Non Work Habits
This can be a simple matter of being distracted by mundane tasks such as admin or emailing, or your current work habits are not compatible with your personal creative processes. This can be trying too hard, not putting in enough effort, working too late or too early, working too long or slacking off. It can even be affected by a lack of stimulation or not enough time away from work.
Personal Issues
The creative process requires focus. It can be difficult to concentrate if your mind is on personal issues or problems. These can be a simple thing such as remembering to pay a bill or go to the dry cleaners, or complex issues such as moving home or dealing with an addiction. In many cases one or two personal issues can be accommodated within the thought process, but when the personal issues begin to mount up, it can provide a huge creative block.
Shortages
This can be anything from lack of cash flow, through to lack of time, knowledge, equipment or network contacts. These shortages could provide a blockage to workflow and prevent the job from being completed.
Feeling Overwhelmed
A creative block can sometimes be the result of having too much going on. This could be over-committing, having too many excellent ideas or simply the sheer volume of information and demands. These obligations and options can create paralysis or cause exhaustion.
Breakdown in Communication
A creative block can happen between team members. The inevitable tension which accompanies team collaboration can make it difficult to produce your best work. This tension may not even occur but the imagined criticism can stunt creativity.
Ways to deal with creative blocks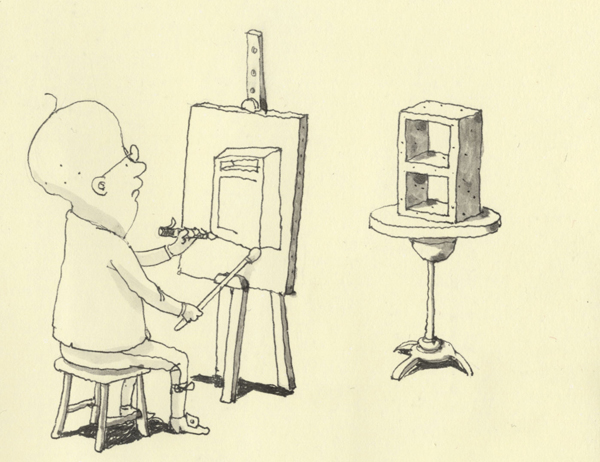 There are many ways to deal with creative blocks. These can be simple actions of stopping what you are doing and trying to actively question your thought process or assumptions through to facing the unknown fears. Many approaches to overcoming a creative block require contemplation of the problem and looking for a direct solution.
For example, in the cases of a block caused by poor work habits, you would need to take a step back and objectively review your issues. If you are lacking energy and enthusiasm, try to establish an optimum time of day to work. If you are feeling overwhelmed by freedom, introduce some structure into your working day. If you are feeling restricted by your work routine, you should try to allow room to try to improvise. This will allow tailoring of your work routine to suit your creative pattern and flow.
By analyzing the type of creative block you are experiencing, you can objectively assess areas for improvement to remove the blockage. This can mean working on your communication skills, learning to say no, being realistic about your schedule and commitments or throwing yourself fully into work without procrastination and allowing distraction.
However, if you simply cannot establish the cause of your creative block, there are a number of things that you can do to relieve it. These include:
Find an expert to help
According to digital media artist Aaron Koblin, a great way to break through a creative block is taking notes of expertise and inspiration around you. You can refer to your inspiration book when the need arises. If this fails, seek out an expert and ask for guidance or an ear to talk through the problem. Collaboration with experts or geniuses can fuel creativity and release your block.
Check into a hotel
Writer Claire Dederer recommends checking into a pricey hotel. Book in for a three night stay and bring comfy clothing, favorite books and anything that provides you with a creative buzz such as coffee or candy. Give the remote for the television to the front desk with strict instructions not to return it to you and start writing. She believes that if you are still experiencing a block you should "think about all the money you're wasting" while you are "staring into space like an idiot".
Keep your schedule full
Information designer Nicolas Felton swears by keeping his schedule as full as possible, he believes the fear of failure response "keeps the work flowing".
Go off line
Writer J.C. Hertz believes you should "sit down, shut up, go off line" to remove a creative block. This will allow new ideas to form and focus you on completing the work needed to execute the idea. Going off line will allow you to be single minded and focused on executing the idea and making it real.
Realize the potential of struggling
Illustrator and Graphic Designer Lotta Nieminen believes creative blocks can be overcome by realizing that there is a great potential from intense struggle. She believes that "my best pieces were the outcomes of my biggest struggles". The realization that struggling with a creative block presents the potential and opportunity to re-evaluate or rethink and make something truly great happen.
The creative process is different for every individual and so is the method to overcome a creative block. However, by analyzing your creative process and discovering any potential causes of blockages, you have the opportunity to improve your skills, work on your weaknesses and strengthen your creative process. This will improve the quality of your work and in overcoming your creative block – you may produce your best work yet.
Have you encountered creative blocks so far? How have you overcome them?
(Visited 560 time, 1 visit today)