"To clarify, add detail. Imagine that, to clarify, add detail. Clutter and overload are not attributes of information, they are failures of design. If the information is in chaos, don't start throwing out information, instead fix the design."
– Edward Tufte
ADVERTISMENT:
The Best Deals For Digital Design Assets - InkyDeals.com. Learn More>>
Cristopher Moloney is Canadian photographer that had a dream of matching scenes from movies with their real life, present day locations. He went on a journey to New York City, Los Angeles, Toronto, Chicago, San Antonio, Orlando, Rome, Naples, Ischia and Ho Chi Minh City.
His project is named FILMography, and you can learn all about it by going on his Tumblr, Instagram and Twitter, or you can go ahead and stalk him on Facebook. I'm kidding, I don't condone stalking anyone, well, maybe if it's in the name of science, you can go ahead and do everything you want. Enough with all these pleasantries, let's get straight to the chase.
1. The Avengers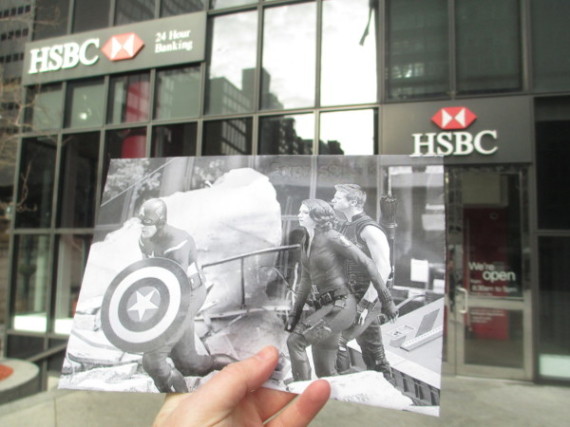 If you haven't been living under a rock for the past 2 years or so, you must know about the Marvel all star movie, called " The Avengers". It's not just the best super hero movie there is ( The Dark Knight fans please, put your torches back in your closets) it's one of the most entertaining movies of the year 2012. It's fun, it has a pretty good plotline, no plot holes, and you get to see the Hulk kick Loki's butt.
The movie is all about how these super hero guys need to team up to defeat this villain, called Loki, because he is a big meanie and wants to destroy the world, or something along that line. The thing is that they all have huge egos, and they think they can work solo, without anyone else's help.
As you can clearly predict they learn a valuable lesson about friendship and love and how the earth doesn't revolve around them – wait, it actually does, because the world wouldn't exist without them, scratch that, forget that I said it; They learn an even more valuable lesson – that shawarma is the best worst food there is.
2. Leon The Professional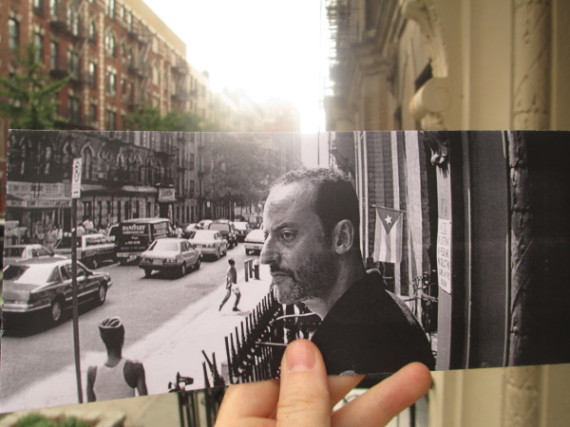 This. If you haven't watched it yet, I urge you to do so. I was about 10 when I first saw it and I had my jaw dropped for the whole duration of the film. The scenes, the story, Gary Oldman's acting, Natalie Portman's innocence, Jean Reno as a paternal figure, Gary Oldman, Gary Oldman, and again Gary Oldman.
It tells the story of how a professional assassin, helps this little girl escape certain doom, and how in the end he sacrifices everything so that she can trick faith into giving her another shot at life. It's a beautiful love story that transcends time and borders. Luc Besson really nailed it with the casting though. Playing Matilda has to be one of the best Natalie Portman roles I have watched – and I am a big fan of Patalie Nortman.
3. Cruel Intentions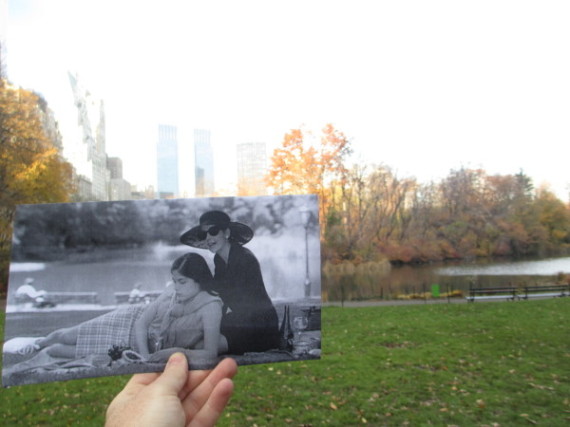 When you hear Cruel Intentions you immediately think of Placebo's song, don't ya'? Or maybe you fall in the other part of the spectrum and you instantly think of Sarah Michelle Gellar and Selma Blair doing the role-around-disco in the park. Either way, it's a fun movie to watch if you still have that teenage angst in you.
4. Catch me if you can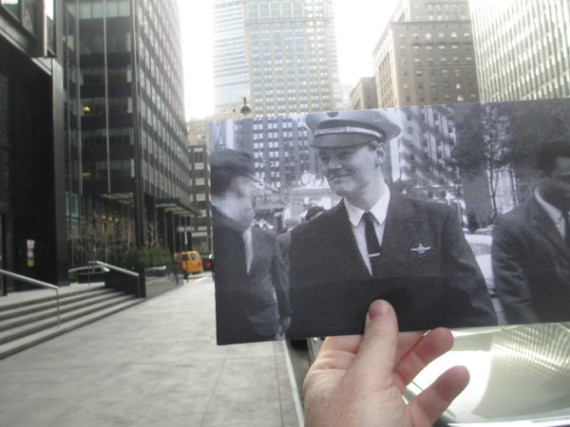 Contrary to popular belief "Inception" isn't Dicaprio's best movie. This is!
"A true story about Frank Abagnale Jr., who, before his 19th birthday, successfully conned millions of dollars' worth of checks as a Pan Am pilot, doctor, and legal prosecutor." I don't really know about that " this is a true story, based on real events" stuff, what I do know is how the movie is just plain fun.
It's sad, it's funny, it's downright despicable, then it's sad and funny again. This has to best my favorite scene from the movie – it just shows how manipulative and charismatic Frank Abagnale Jr. is.
5. Kill Bill: Volume 1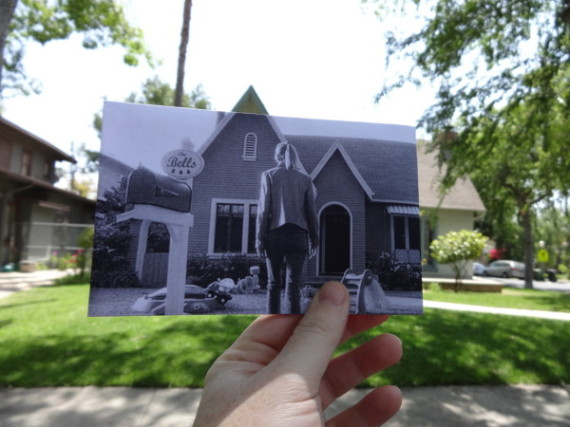 Quentin Tarantino's film tells the story of a young woman, that awakens after  years of being in a coma, only to find out that her baby has been taken away from her. She swore revenge, and she swore to bring to justice those who put her in her comatose condition – "As her story unfolds we learn that the mysterious woman had a really checkered past and was a member of an elite squad of assassins and highly trained in martial arts and advanced sword fighting. Her plans to get married and live a peaceful life were quickly taken away from her by her boss, known only as "Bill". Bill and the remaining members of his elite squad stage an attack on her wedding, leaving no witnesses behind."
6. Men In Black II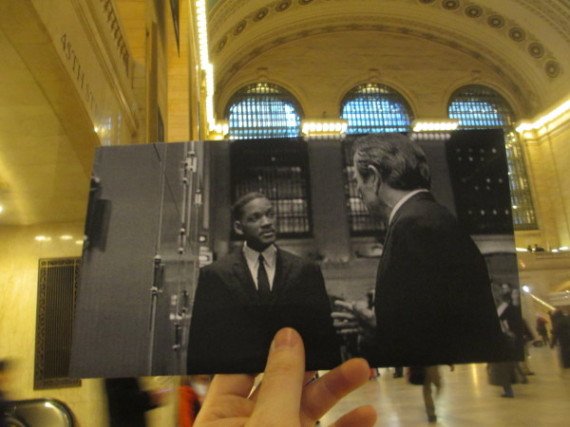 I for one think that this is the best Men In Black movie. Will Smith's quest to reinstate Kay as an agent, to restore his memory, and once again save the world, is filled with adventure and just a bunch of old and classic fun. This time a Kylothian monster disguised as a lingerie model threatens the whole balance of the world.
7. Spider-Man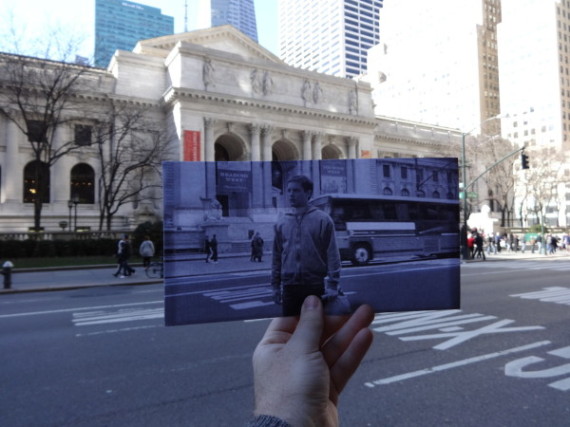 I don't know why everyone has a beef with Tobey Maguire playing Spider-Man. Yes, I know this discussion belongs in 2002, but humor me. He fits perfectly in Peter Parker's shoes – as a sort of adorkable nerd; And the plot ain't bad either. He fights his mortal enemy – the Green Goblin; who is also played incredibly well by Willem Dafoe. And it is way better than the new revamp " The Amazing Spider-Man" – there isn't anything amazing in the new series. Just bad acting, bad cinematography and really bad casting.
I think it's time to go and visit some of these places for yourself. You don't know when, or from where inspiration may hit. If you have anything to add, please be free and post in the comments section below. We would love to hear from you!
(Visited 993 time, 1 visit today)