Must-Reads: 15 Free Ebooks for Designers
"I spent three days a week for 10 years educating myself in the public library, and it's better than college. People should educate themselves – you can get a complete education for no money. At the end of 10 years, I had read every book in the library and I'd written a thousand stories." – Ray Bradbury
Books have been, and still are, pivotal to our development as a species. It is because of books that we have managed to document and pass on vital information, thereby allowing progress to happen.
For much of the history of the written word, books and their ancient ancestors have been available only to a fortunate few; the ruling class. But in the 15th century, an aspiring inventor built the foundation of what would be today's modern printing press. This young inventor's name was Johannes Guttenberg.
By 1450, the printing press was already in operation, and in 1455 the Guttenberg Bible was published, around 180 of these being printed. Guttenberg's press remained virtually unchanged until the early to mid 20th century, when offset lithography became the go-to method for printing books.
Technology revolutionized printing (as technology does to all things) several times since then, culminating with the advent of ebooks in the present.
Ebooks have allowed us to read in unprecedented amounts, and have helped us make a giant leap towards making books available to everyone, not to mention allowing us to publish books without cutting down trees.
To celebrate ebooks, we have decided to make yet another must read ebook article for graphic designers, hopefully helping you become a better designer along the way, and giving you some design inspiration.
1. Mobile Book of Trends 2014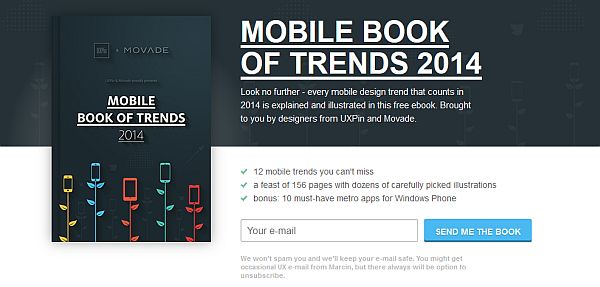 As you do doubt know, focusing on designing for mobile devices is becoming more and more important. You know first hand that browsing from your mobile phone or PC tablet is gaining real ground, and having your website look bad on these devices is a big no-no.
This book presents 12 mobile trends in 156 pages. Each of these pages boasts great looking illustrations, crafting a great reading experience for visually-oriented artists, such as yourself. As a bonus, you also get to know 10 must-have metro apps for Windows phones, so that you can better design for all sorts of smarphones.
2. The Principles of Beautiful Web Design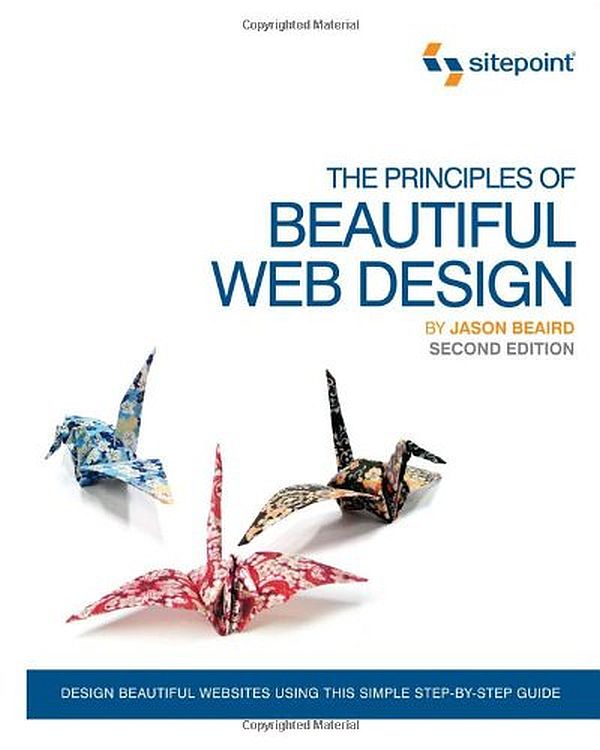 Working as a web designer since 2003, Jason Beaird is an alumnus of the University of Central Florida, where he studied Graphic Design and Digital Media.
He wrote his book back in 2007, and two editions of his book have sold in excess of 90, 000 copies. This means that he is getting closer and closer to achieving his goal of "everyone should know basic design concepts".
The book is great for designers, as it focuses entirely on issues regarding aesthetics, not on technical issues. This means it is terrific if you are looking to learn how to make better looking websites.
Physical copies cost money, but you can get "The Principles" in PDF format for free.
3. Practical Typography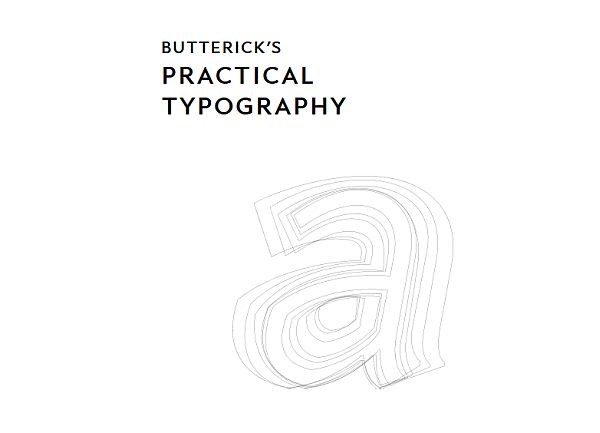 Now, you might call this cheating, but the next item on our list is not what you would usually call a ebook. Although you can download it, you still can read it from any electronic device, as long as you have a connection to the web. The author explains why, here.
It is fairly obvious what the book is about, so we are going to tell you a little bit about the author, so you know who you are taking advice from.
His name is Matthew Butterick, and he is a writer, typographer and lawyer that lives in sunny Los Angeles. What really recommends him as an expert in typography is his work at Font Bureau and Matthew Carter, and his other book Typography for Lawyers. This book won him a Golden Pen award from the Legal Writing Institute, back in 2012.
4. Everything There is to Know About Logo Design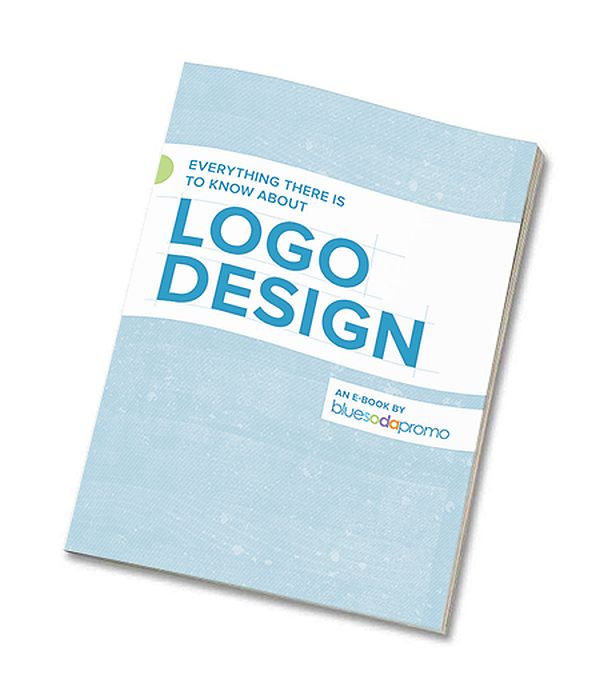 This ebook is a quick read, having only 25 pages, but you will come out knowing quite a few more things about logo design. In a pretty short span, this book manages to cover the basics of logo design, rules, color, typography, and more.
As well as covering logo design principles, the book also showcases a few bad designs, so you can have a good ol' laugh, and stories behind some of the most famous logos out there. Definitely a great lunch-break read.
5. Creating Great Infographics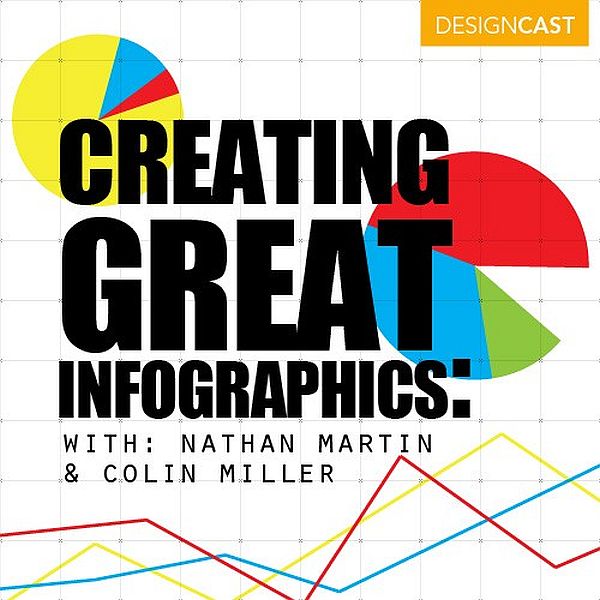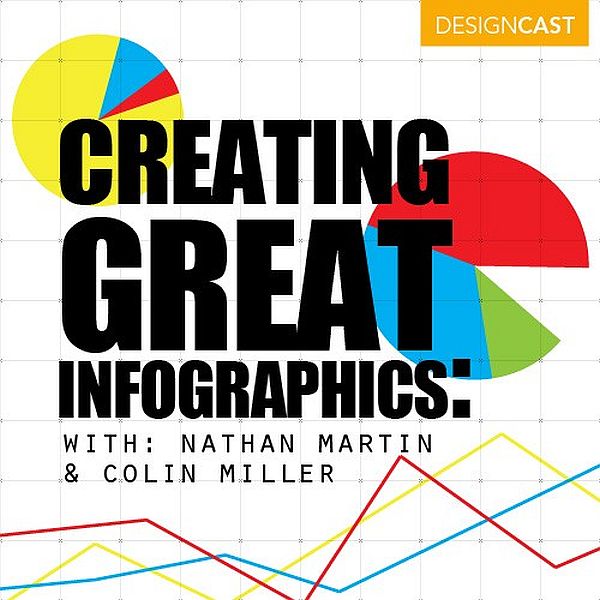 Deeplocal, Inc. designers Nathan Martin and Collin Miller made this awesome ebook tutorial so that people can start making better, more comprehensive infographics.
This ebook teaches you all you need to know about, as the title states, creating great infographics. Topics include data analysis process, clearly presenting you information, and tools to use when making an infographic.
6. The Woork Handbook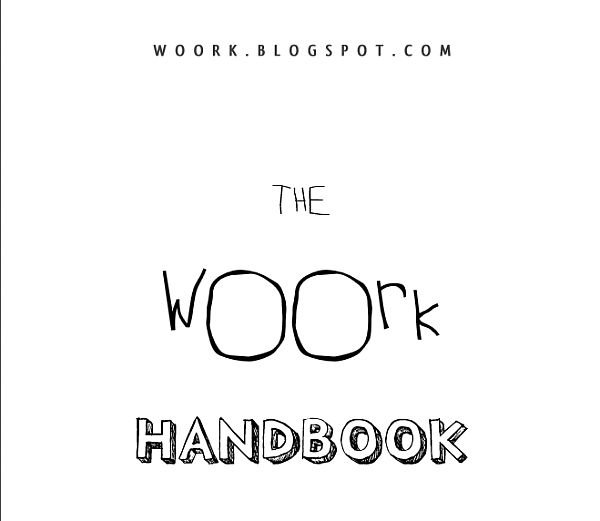 The book consists of several miscellaneous articles written by Antonio Lupetti on his now defunct blog woork.blogspot.com. The blog received over 4 million visitors between January and December 2008, and Antonio got a lot of requests to distribute printable versions of his web design articles. Topics include Ajax, CSS, PHP, MooTools, and Scriptalicious, to name a few.
7. Design Your Imagination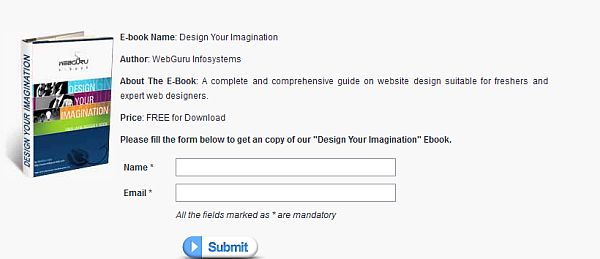 Written by some of WebGuru's most seasoned web designers, Design Your Imagination aims to help both beginners and experts in their quest for creating awesome websites.
The book is divided into 28 chapters, each covering a specific topic, and showcasing several examples to make it easier to understand. Also, the language is direct and to the point, making sure that you will "see the forest, in spite of the trees", as it were.
8. The Elements of Typographic Style Applied to the Web

Richard Rutter is a web designer from Brighton England. Aside from being co-founder of Clearleft, and a top 100 power broker (named by Wired UK), Richard also has a deep-rooted love for typography. It's this love that "coerced" him to create WebTypography.net, the online revised version of Robert Bringhurst's book The Elements of Typographic Style.
The web book is, essentially, a collection of selected principles from the book that can be applied to the web, and explaining how to achieve each of them, using techniques available in CSS and HTML.
9. 50 Ways to Please Your Customers: A guide to mobile web design practices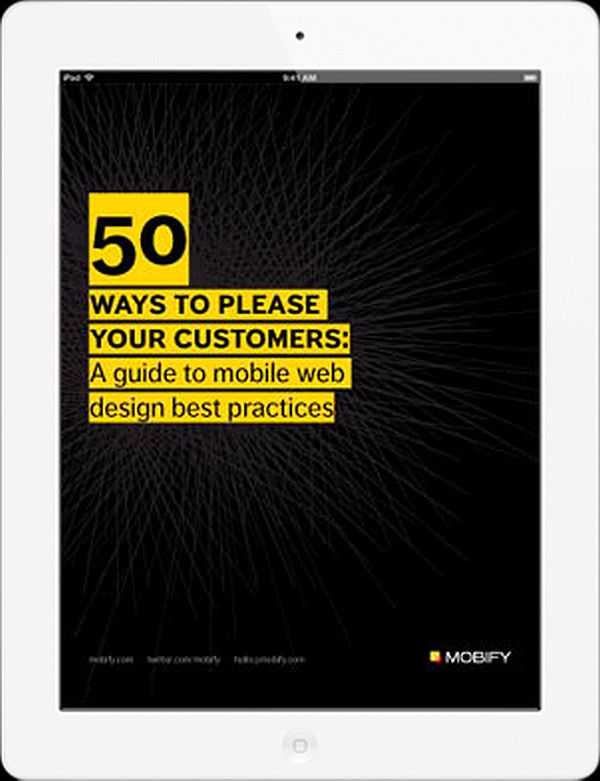 Mobile commerce is becoming more and more important. In 2012, for example, it accounted for just over 16% of all online purchases. This means that it is impossible to over-stress how important it is to design with mobile devices in mind.
This ebook is a great read if you are looking to make your websites mobile-friendly.
The book covers over 50 tried and true tips for creating great mobile websites, 5 ways of creating multi-screen designs, and 2 major problems you need to have in mind when designing a mobile web experience.
10. WordPress Meet Responsive Design
Responsive web design is term coined by Ethan Marcotte in 2010, and it is the thing that makes the web look better than ever.
Nowadays, sites actually query to find out what viewport they are being viewed on, so as to offer the user the best possible experience. You might think (as WordPress web designer) that this doesn't really impact you in any way, but it does. This book has Chris Coyier, Ian Stewart and Sara Cannon tell you exactly how.
11. UX Design for Startups

The second book on our list by Marcin Treder deals with the problem of creating great user experiences for startup companies. You know you are getting sound advice, as Marcin is a the founder of a terribly successful startup himself, called UXPin. We say successful because the company's tools have been used by the likes of Google, Apple and Microsoft, and Marcin himself writes for publications such as Smash Magazine and DesignModo.
12. Getting Real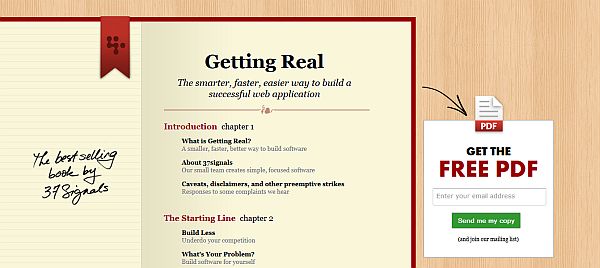 The authors brilliantly sum up what the book is about, themselves: "Getting Real starts with the interface, the real screens that people are going to use. It begins with what the customer actually experiences and builds backwards from there. This lets you get the interface right before you get the software wrong."
13. Learning Web Design
Taking you from beginner level by defining what a web page is, and how it works, and building up from that, Learning Web Design does as advertised.
Although it is a slightly old read, being published in 2012, the book still definitely is a fantastic starting point if you are still a little "wet around the ears".
14. Growing Your Freelance Business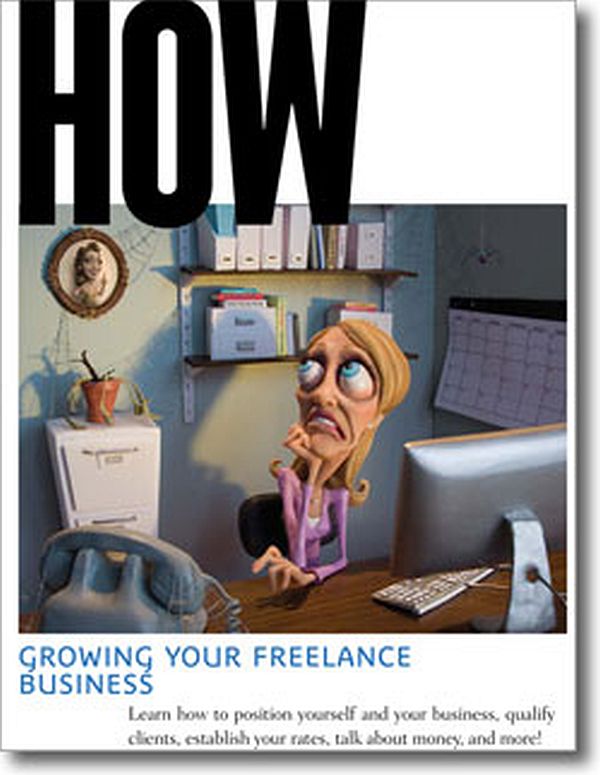 It is hard to handle both the creative and the business aspects of graphic design, but if you are starting up your own business, you just have to. Going about blind can easily end in tears, so this book might prove to be a real helping hand.
A collection of four articles, written by Ilise Benun, Growing Your Freelance Business is great whether you just starting your own business, or want to take your already existing one to the next level.
15. Adobe Photoshop CS5 Crash Course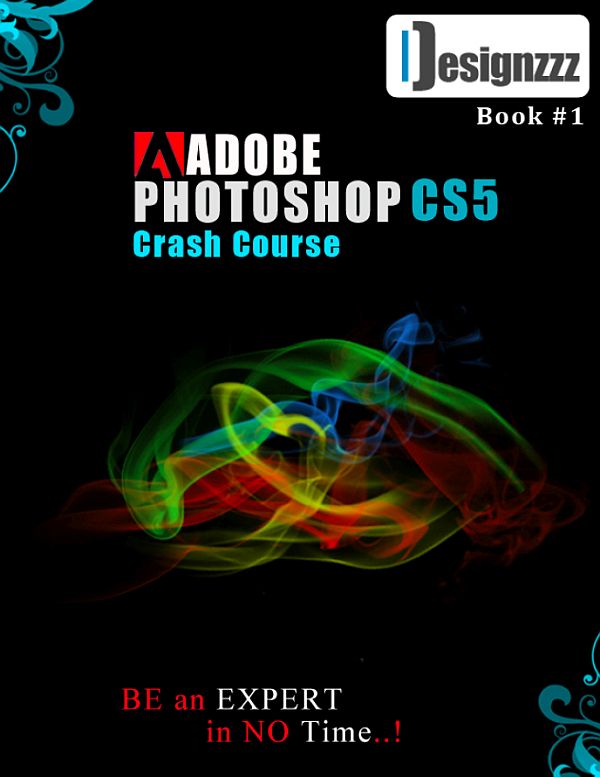 We know CS5 isn't current, but not everyone is an expert. So this entry is for newbies to the world of design. You can read this one to take your first timid steps into the Adobe suite, learn some basics, and exercise.
That concludes our list of 15 ebooks you've got to read, as a designer. We hope you find these books useful, and that they'll teach you a thing or ten. Post any thoughts, or other books you would recommend, in the comment section below.