Alex Varanese is a designer established in San Francisco Bay Area, United States. He formerly worked as a software engineer and game developer and currently he's a full-time designer.
His style of blending architectural structures with unexpected lights, vibrant colors and varying tones of grainy red, affinity for type treatments and old electronics is both unique and amazing. He also likes red a little bit.
ADVERTISMENT:
The Best Deals For Digital Design Assets - InkyDeals.com. Learn More>>
What was the starting point of you career as a designer?
I've been working in various capacities as a designer or artist since high school, but my "official" design career didn't begin until about five years ago. Prior to that I was a software engineer, which was rewarding in its own way but a lot more demanding in terms of lifestyle. In fact, I highly recommend transitioning from engineering to the creative world if you ever get the chance; for me it was like jumping off a treadmill and onto a conveyor belt. My current creative identity, however, wasn't born until September of 2008, which is when I began the first piece in the body of work found on my site (the only work for which I'm known). So I've been the artist I am today for about a year and a half.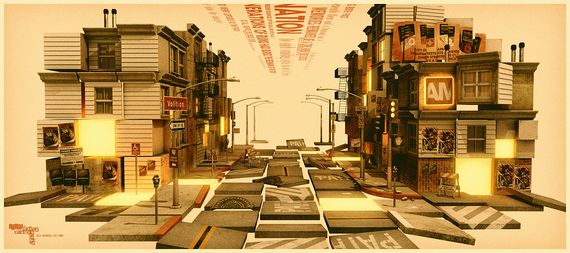 What specialty schools did you attend to?
The short answer to this question is that my ADD is so far off the charts that my academic career never had a chance. I had every intention of pursuing a degree in Computer Science after high school but have always been so obsessively dedicated to personal projects that my studies suffered to the point of being nearly useless. I instead spent four or five years working extremely long hours at a number of Silicon Valley startup companies, though, and I consider that experience to be at least the equivalent of an undergraduate degree in terms of the knowledge and insight I amassed.
The idea of art school never even crossed my mind, so I'm completely self-taught in that respect. I have attended traffic school a few times, though, with the certificates to prove it.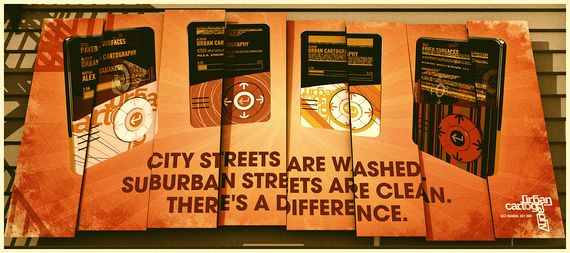 You've surely worked on a few projects by now. What do you think are the greatest ones?
My first two major series, Circuit Bent Type and Urban Cartography, are my most ambitious and relevant work. Pavement Loop and Elektrotrash would probably tie for third. Also, a friend and I produced our own version of the movie Jaws using nothing but paper cutouts when we were seven or eight. It was especially impressive considering that neither of us had seen the movie at the time. I should point out that the "camera" we used was also made of paper.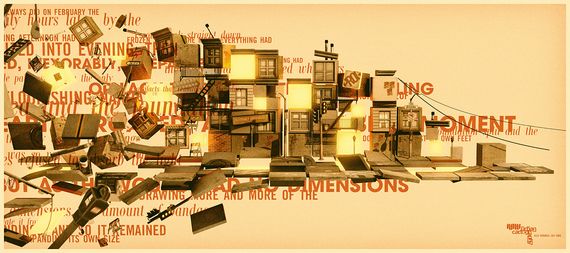 Can you name 3 designs from your portfolio you like are very fond of the most?
My answer to the previous question works for this one as well. Except for the part about remaking Jaws at age seven with paper cutouts.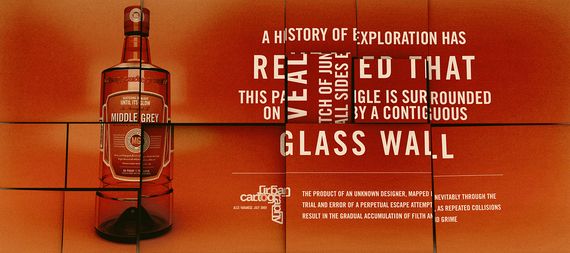 What kind of software do you use in your work?
For starters, allow me to alienate the entire design community by admitting that I'm a PC user. Call it a vestige of my former career. Macs are beautiful to look at but I'm nowhere near fluent enough in the UI to get anything done. I'm overdue for a hardware upgrade, however, so I won't bother sharing the specs. Suffice it to say my CPU runs on diesel. As for software, I of course make daily use of the usual Adobe suspects like Photoshop and Illustrator. My real secret weapon, however, is 3ds max from Autodesk; it's a giant flaming wreck of a program that crashes every ten minutes and looks like it was designed in 1967, but I'll always have a special place in my heart for it. And by "special place" I mean unyielding disdain and thinly-masked resentment.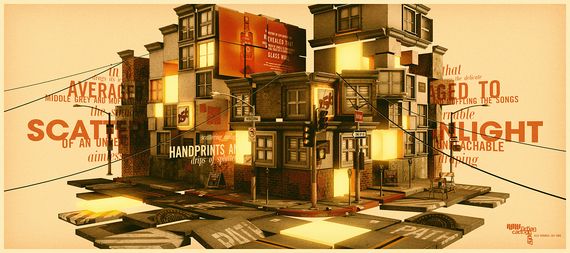 What are the sources of inspiration for your creations? Can you name some of them?
I draw my inspiration from a swirling mess of vaguely defined terms and ideas, from the indie music scene to Sesame Street reruns of the early 80's to the filthy, urban universe of San Francisco. I've never seen a piece of ironically retro hipster kitsch I didn't like, whether it be a wallet in the shape of an audio cassette, a handbag in the shape of an audio cassette, or even a tea cozy in the shape of an audio cassette. I read the Anthropologie catalog religiously without any intention of placing an order, I think people who shop at Urban Outfitters are the coolest 6th graders in the universe, and feel like I make an earth-shattering creative breakthrough every time I start liking a band I used to hate.
The website thing is simpler. Behance is hands down the best single source of creative inspiration on the internet.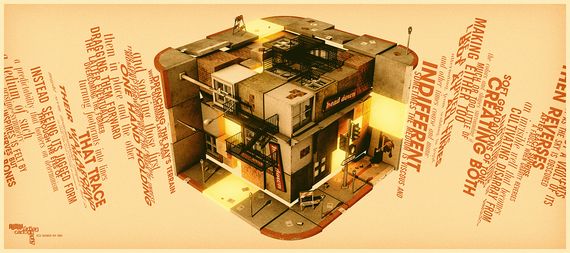 I assume when you started your career you had a few role models. Can you name some of your favorite artists?
I've tried to strike a balance between the influence of my favorite type designers, like Christian Schwartz, Kris Sowersby and H&FJ, with more unlikely sources of inspiration like the visual style of David Fincher or the music of Sufjan Stevens. My lack of a formal design education has forced me to look elsewhere for that sort of thing, which I think is an advantage.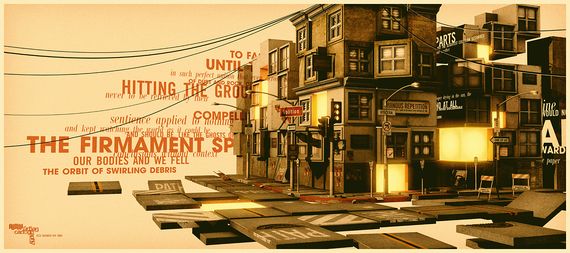 Designing has its ups and downs. What would be the toughest challenge you ever faced as a designer?
To cite something specific, Urban Cartography took months longer than it should have due to a serious lack of motivation and a sudden return to a full-time job. As happy as I am with the results, I can think of few experiences I'd like to revisit less than that process.
In a more general sense, however, my biggest hurdle was the slow, agonizing realization that client-facing work just isn't for me. I can't tell you how many times I relived the nightmare of a seemingly awesome project going sideways in the blink of an eye because of a client's lack of imagination, then being faced with the particularly cruel task of having to finish production on a job that's become stifling at best and embarrassing at worst. The turning point was finally understanding that when I design for myself alone, my vision remains entirely uncompromised and the result is endowed with a kind of timeless relevance that no marketing campaign or product launch can match.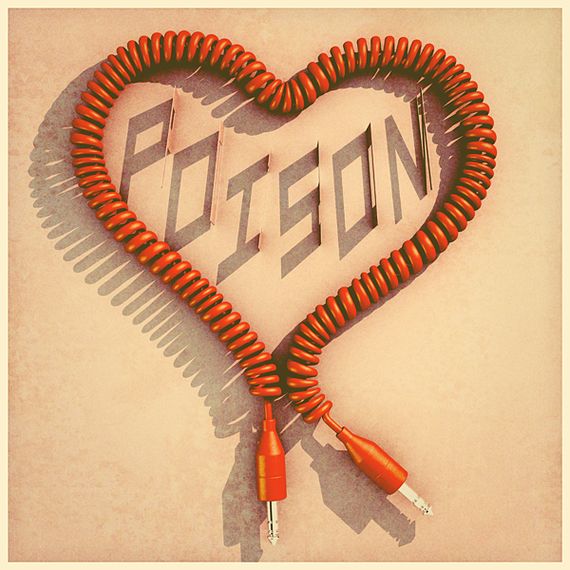 How do you think you will be perceived by the public in let's say, 4 years?
As I said in the previous question, I do my best work when a client isn't involved, so my portfolio is entirely devoid of magazine ads, product descriptions, marketing copy and event promotions. That's why whatever my work "says"–assuming it says anything in the first place–it'll still be saying it in 5, 10 or a thousand years. Of course, the retro backlash is long overdue, so like a lot of my peers, I've probably got some comeuppance on the horizon in that respect.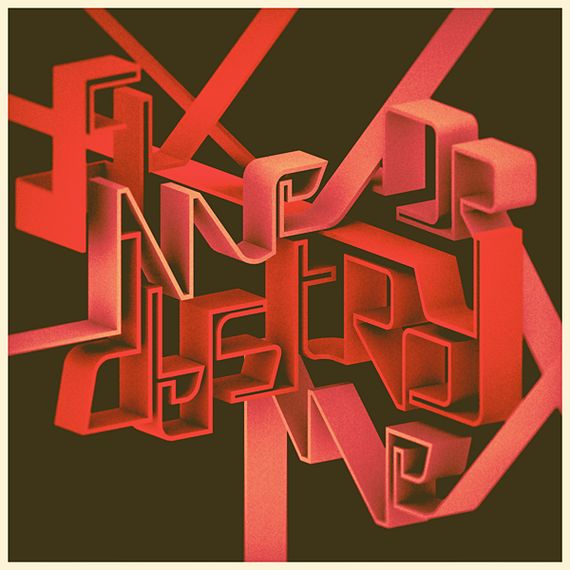 What tips would you give to a starting designer?
Simple: get going on a body of work immediately–regardless of your career situation or clients–and don't even slow down until you've got enough of it to fill a book. It seems like a lot of people out there are perfectly content to wait for the opportunities to come to them, but this is a bad idea for two reasons. First, no matter how much business you get, it'll be years before you've done enough high-grade client work to establish a noteworthy creative identity. Second, the sad reality is that only a few projects really end as well as they start. Compromise is a way of life in this business, and most of those brilliant comps you turn in are gonna look a lot less exciting after a swarm of middle management locusts washes over it. So unless you're astronomically lucky, it's only going to be a small percentage of jobs that produce a piece of work you truly love and consider a perfect representation of your capabilities. So get guerrilla about it instead. Design your own artwork for your favorite album. Come up with your own take on a movie poster you like. Create abstract stuff that has the general feel of the kind of work you'd like to do, be it print, packaging, motion or whatever, but without the budget constraints, time limitations and creative roadblocks of a real gig. Just do whatever. And do a lot of it. For me, the great irony is that I didn't start getting attention from clients until I stopped designing for them.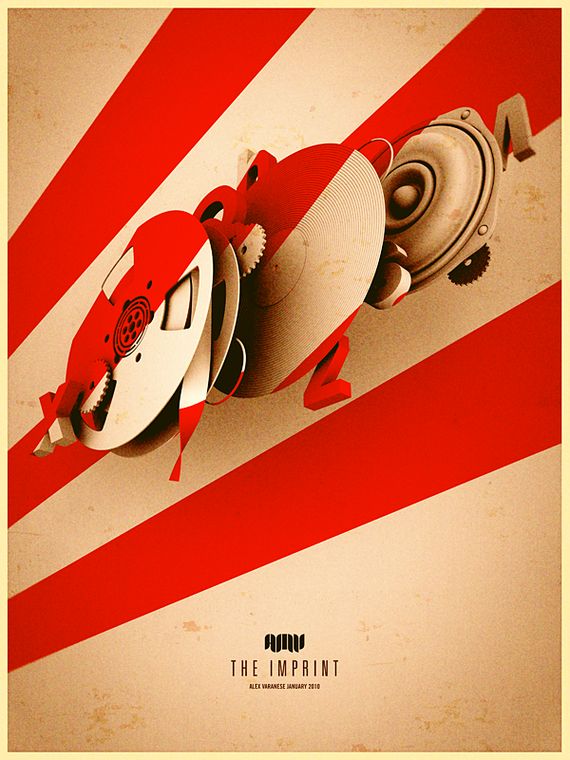 What do you think your greatest achievement would be till now?
Despite being broken down into a number of series, I consider my body of print design work a singular, unfinished project. My progress thus far is easily my greatest achievement.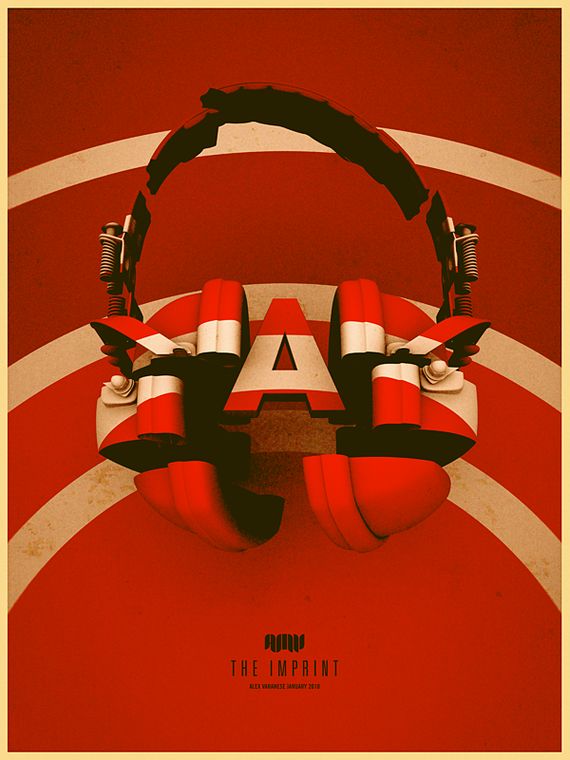 How much spare time you have left in a week and how do you spend it?
Between the day job and my personal work I'm not left with a lot, so I tend to enjoy things that require somewhere around ant-level brainpower. I try to watch as little television as possible but keep up with a couple of the cable shows like Dexter and Bored to Death. I run a few miles a day, wish I spent more time playing guitar, and have an uncanny ability to repeatedly spend Friday or Saturday nights playing beer pong and Rock Band at "whoever's" house.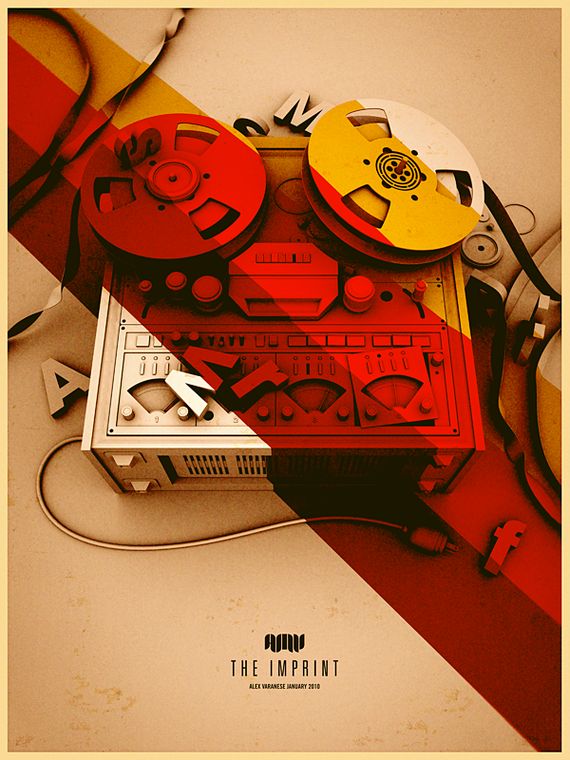 What is your favorite PC game and how many hours you spend playing it?
I haven't actually played video games in years, but my favorite PC game has to be Out of this World (known in other territories as Another World). Eric Chahi is a genius. It's very much a designer's game, with brilliant art direction and a better sense of mood and cinematic depth than most games done with 500x the budget and technology. Check it out here: http://www.anotherworld.fr/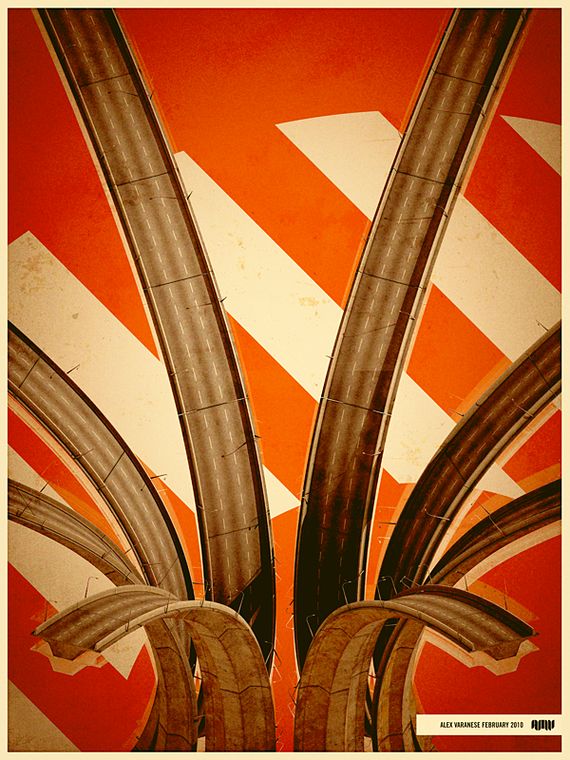 I really liked this design. What was your idea to start creating it?
Thanks very much, first of all. The piece in question is part of my Retroglyph series, which explored the patterns that emerge when letterforms (X in this case) are spun around multiple axes. I'd just finished Urban Cartography and was desperate to work on something with a sense of minimalism to it, which got me thinking about ways to extract something interesting from simple ingredients. The addition of the wire and screen elements weren't part of any grand thematic statement, but certainly look cool in my opinion.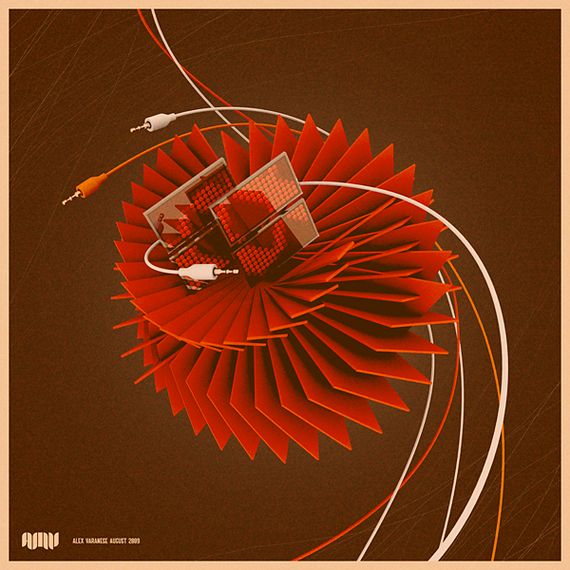 (Visited 398 time, 1 visit today)