Yu Cheng Hong is a very talented artist from Taiwan. Yu Cheng is a well known skilled digital artist, creating some of the most beautiful characters and illustrations I have ever seen! I am simply blown away by this guys' imagination! Take a look at the concepts, the level of detail, the colors and and shapes, his artwork is simply amazing! Find out more about him in the interview below.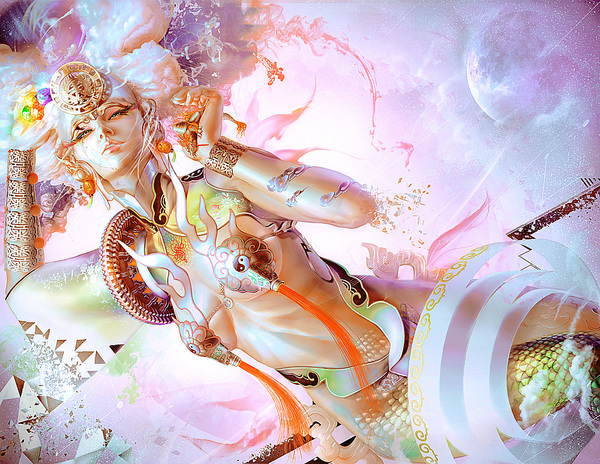 ADVERTISMENT:
The Best Deals For Digital Design Assets - InkyDeals.com. Learn More>>
When did you start your career as a designer?
My first job was in a cartoon animation studio in New Zealand, I worked as a 3D modeler and sometimes help doing some animation clips. After a while, I found my passion was working with concept art and more realistic art style, so I went back to Taiwan, I tried to find a concept art job in games (because there is no movie industry in Taiwan, if I want to find a "painting" job, the only way is working in the game industry ), but I still worked as a 3D modeler in games. It was hard for me to find concept art position, because I wasn't good at painting at that time….
After working for a while, I received a phone call for an interview from another game company (they are a branch of USA Game company 7 Studios in Taiwan). And, I am really lucky because they wanted to find a concept artist. They saw my portfolio and thought maybe I had the potential, they let me try.
I know it was chance, so I worked very hard everyday, and any task I tried to do my best. Everyday after work, I still practice and practice, even on weekends, and I learned a lot from that time even if it was difficult. It was a very good experience for me!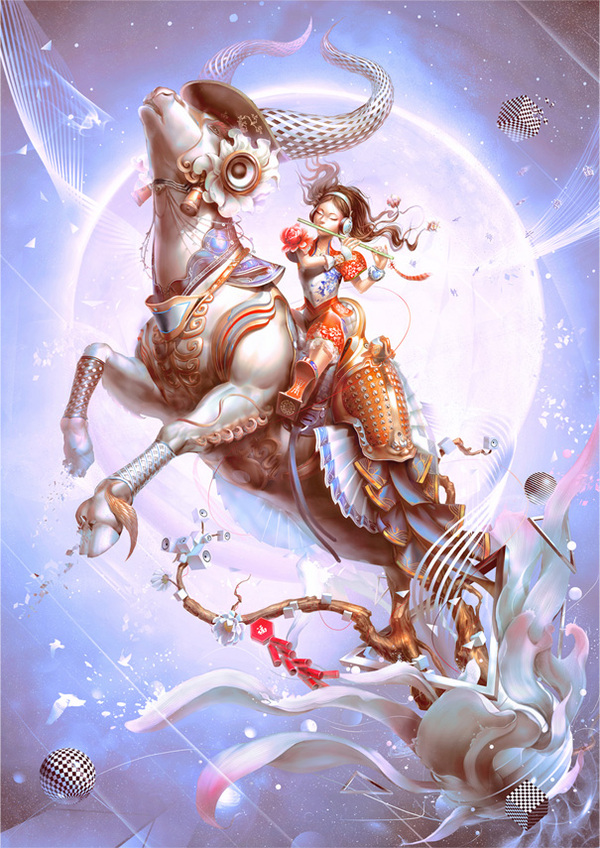 What is your educational background?
I graduated from Shih Chien University in Taipei, Taiwan. I studied graphic design, 3D animation, motion graphics during those years, but I preferred to focus on 3D at that time , and hoped to jump into game industry when I graduate.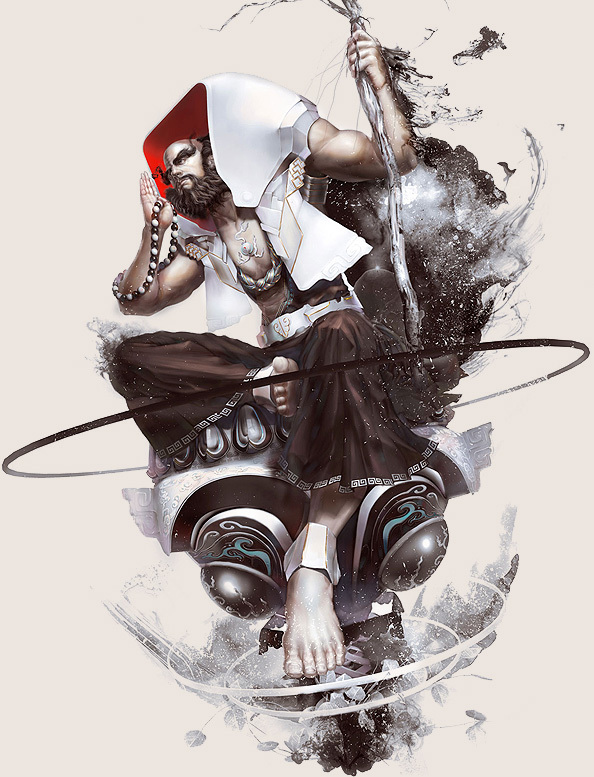 You've surely worked on several projects so far. What would be  the most relevant ones?
Nu Wa, Spring, Jin Wei, Ho yi, Zhu Rong, Lei Zhan Zi, Xing Tian, Bliss – these are my personal projects I did in my spare time. All these characters are from Chinese ancient myth characters, I imaged they are a games' main characters and every one of them have their background and history. Now I still continue this project to create more characters that I have wrote. I hope one day could make these characters an art book or a game.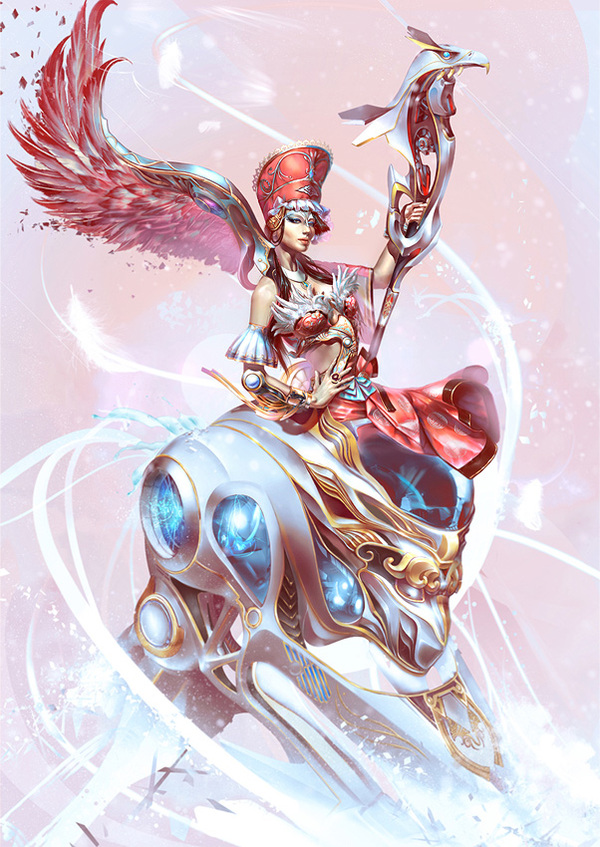 Can you name 3 designs from your portfolio you like the most?
Nu Wa. Ho yi. Bliss.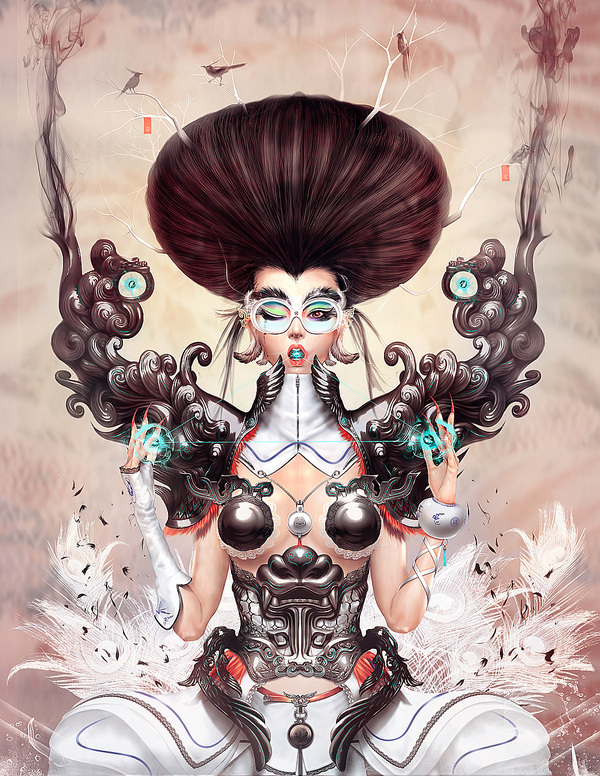 Our readers would definitely love to know what hardware and software you use when you create your designs?
Hardware:  2Quad CPU 2.66GHz  , 3GB RAM
Software: Photoshop, Maya, Illustrator.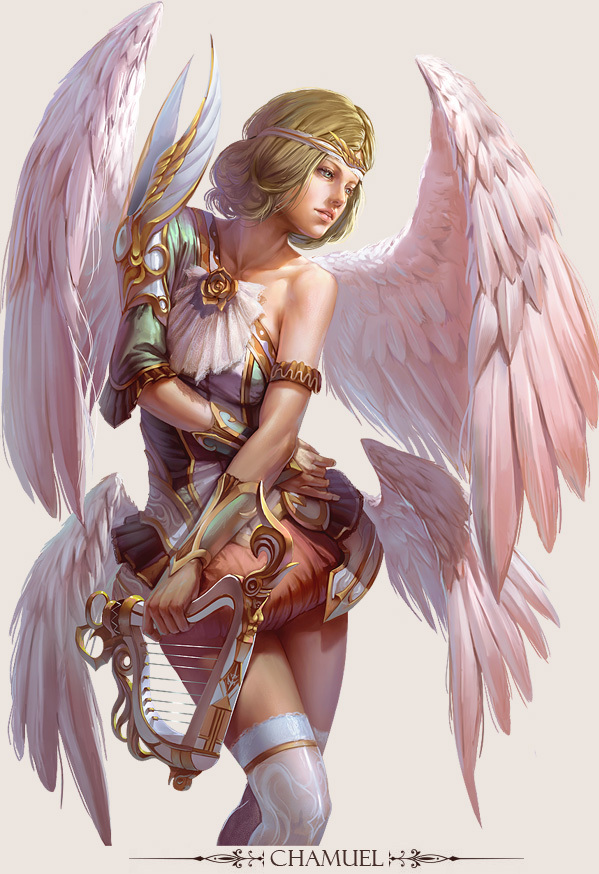 What are the things that inspire you? Can you name a few websites you use for inspiration?
Most my works are inspired from my culture. My art  is a combination of modern and Chinese traditional, due to the fact that in mind "Old is New!!", and he infuses these thoughts into his paintings
Behance.net , Concept art .org , CG Talk. CG Hub.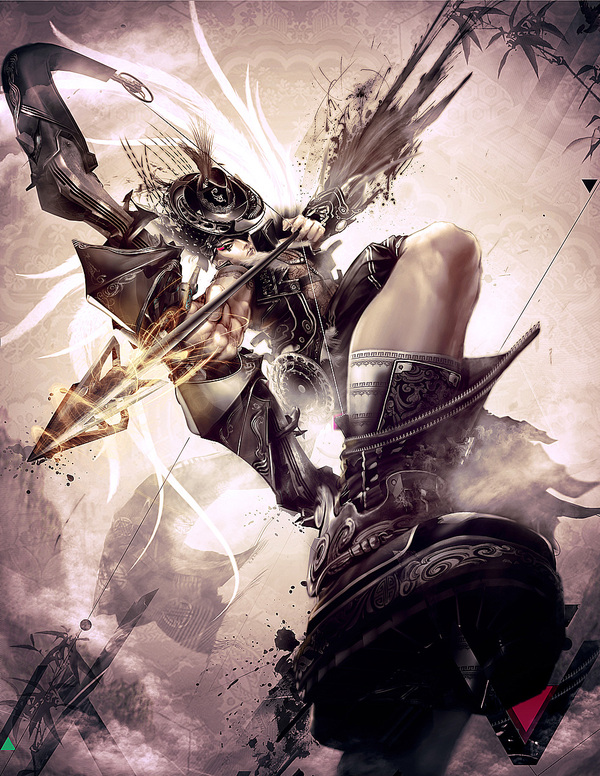 When you began your journey as a designer you probably had a few role models, would you name two of your favorite artists?
James Jean. Kim Hyung Tae. Yosbitaka Amano.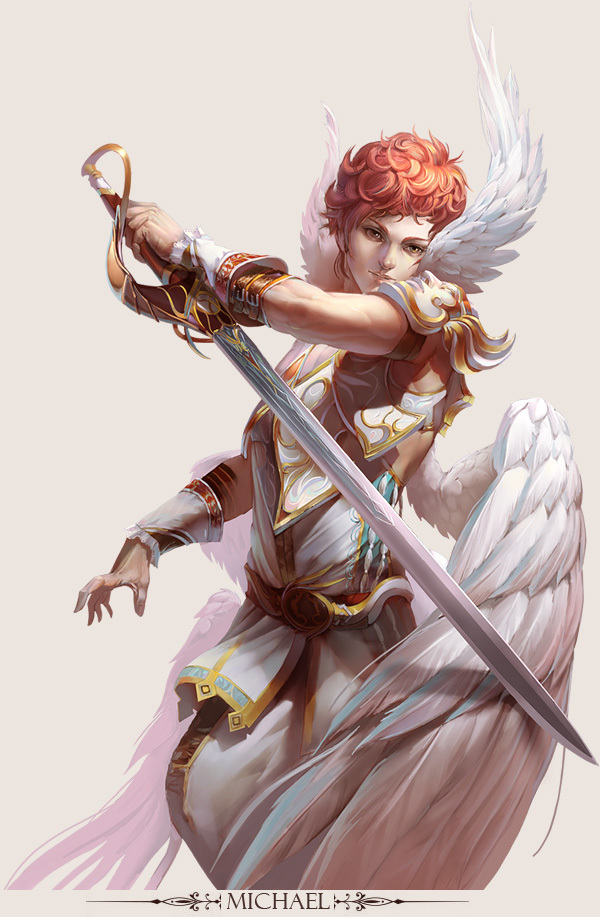 Designing has its ups and downs, what is the most difficult problem you ever faced as a designer?
Being out of inspiration. Once it happens I will talk to friends to exchange ideas, that is really useful for me…Sometimes I even leave the work to do other things or to sleep, to let my brain rest and change another thought.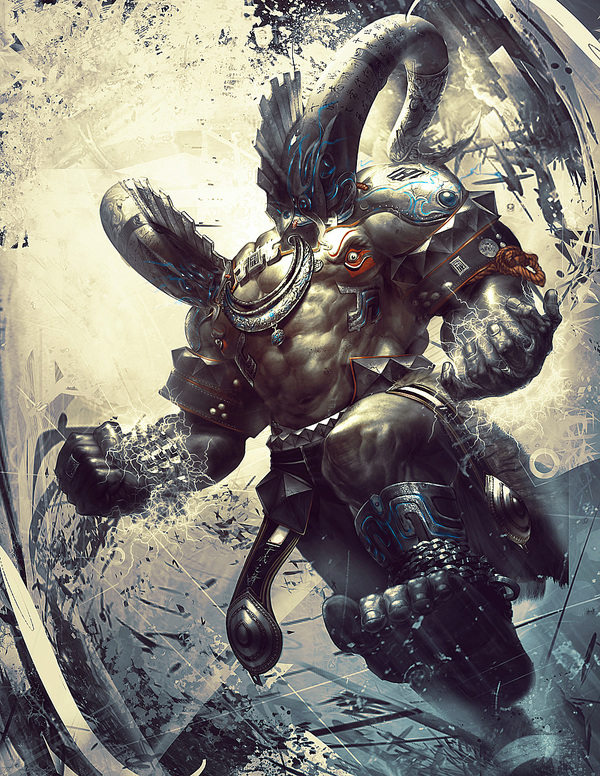 Looking a bit into the future, how do you think people will look at your designs in four years from now?
Actually I really don't know how my works will go in the future. But I will keep on studying anatomy and costume and I hope my characters will have more  attraction, power and a strong personality.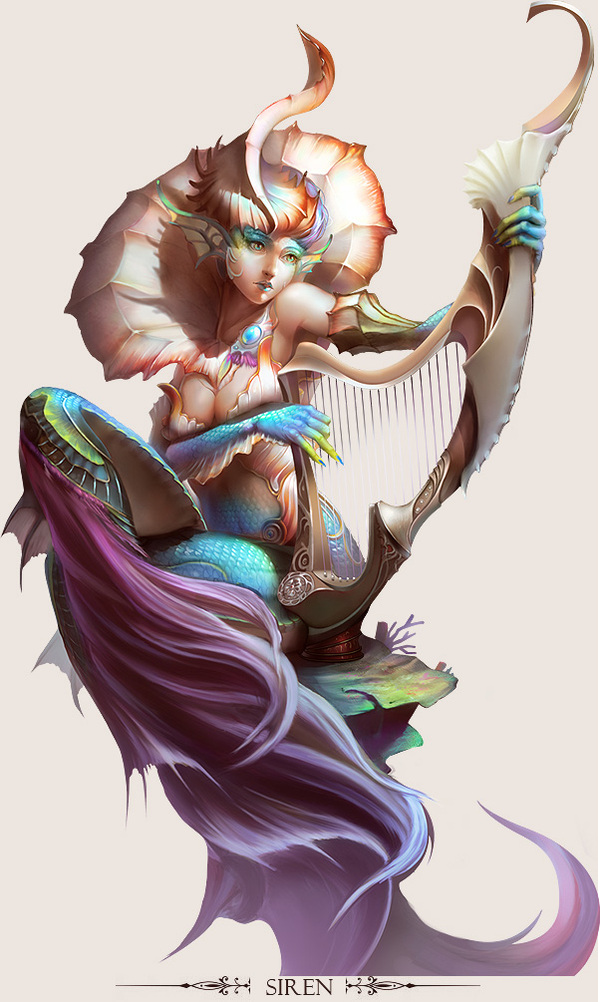 What advice would you give to newbie designers?
Keep working with passion and practice makes it perfect.
What do you think your greatest achievement is so far?
I spent 4 years to shift my career from 3D artist to become a concept artist.
When I was a 3D artist I was not good at drawing, but I know my passion was drawing concepts, so I spend every weekend on a personal drawing course.
Started from basic objects like apple, orange, bottle, tea pot……  and everyday after work I still practice human pose and anatomy.
Sometimes the chance is for the person who prepared, and I was lucky to find a concept job at that time.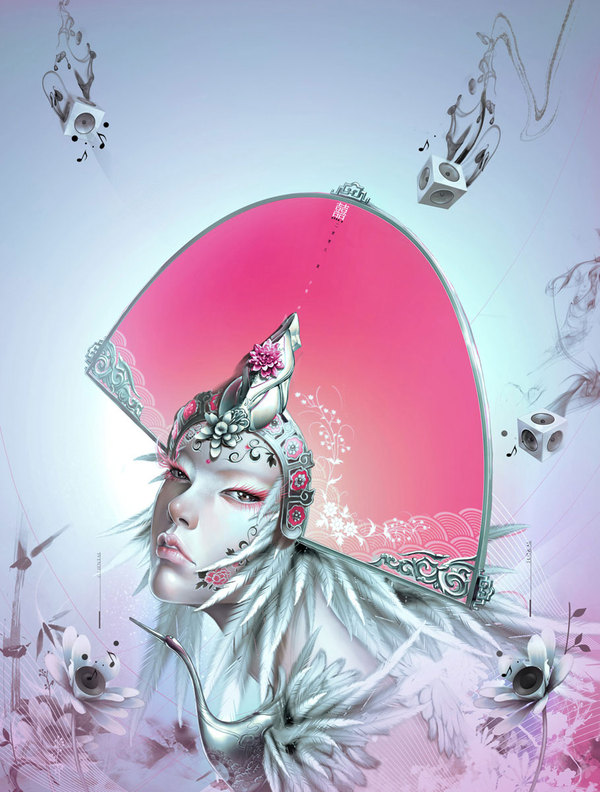 How much free time you have in a week and how do you usually spend that?
From Monday to Friday after work, I have 2.5 hours to paint or to draw at night. And in the weekend, every Saturday I have a full free time I can use. Sunday I spend time with my family and friends for real relaxation.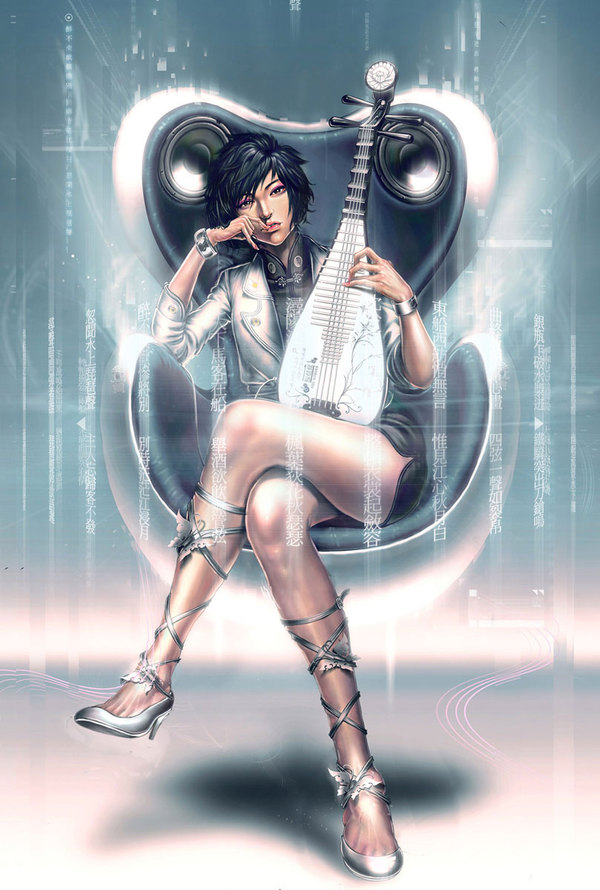 What is your favorite PC game and how many hours you spend playing it?
My favorite game is Final Fantasy series, Kingdom Heart series, Beautiful Katamari, God of War, Gear of War, Super Mario, Little big planet, Bayonetta, Devil may cry series….
Actually, I don't spend much time playing games. Only when I want to see the art in games, that's when a spend most time playing it.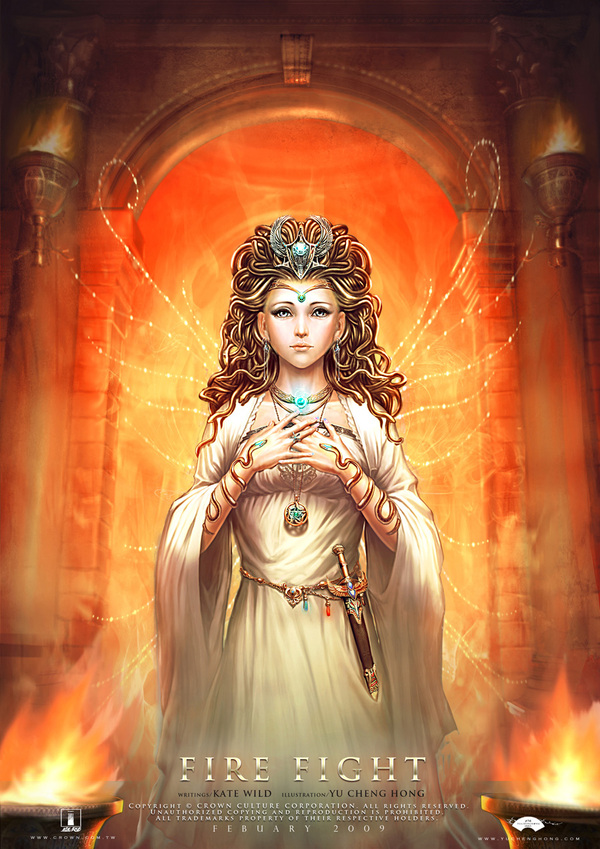 I really liked the design below. What was your drive to create it?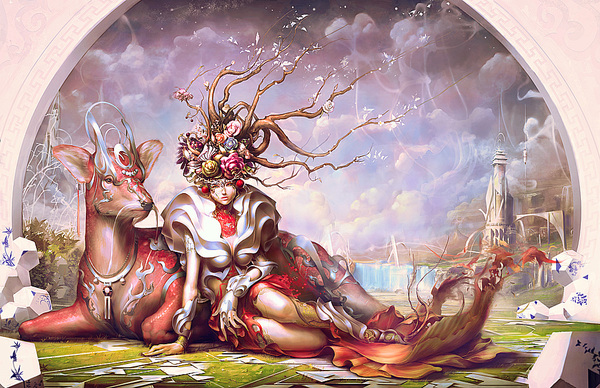 This is a piece from my personal projects – called Nu Wa.
This piece's mythological story is: in the distant past, the pillars that supported the sky collapsed and the earth split. There was a natural disaster, the water flooded non stop; ferocious beasts ate people, fierce birds with big claws grab the elder and children. In this time, Nu Wa used colored stones to mend the holes in heaven and cut the feet of giant tortoises to prop as pillars and killed the Black Dragon to stop the flood. The sky has been repaired, the waters receded, land restored, ferocious animals and birds are all dead, and kind-hearted people survived.
You can reach out to Yu Cheng via his website, his deviantart profile or his behance profile.
Did you enjoyed seeing these artworks and reading about this talented designer? Please share your thoughts with us in the comment section below.
(Visited 1,551 time, 1 visit today)