You've probably noticed that lately, the articles have focused on resources and tips for freelancers, such as how to increase productivity and reduce stress and how to work with different types of clients. Well today we're continuing this trend with an interview with Adam McIntyre – the founder of FlyerHeroes.
He was kind enough to welcome us into his life in Thailand (where he's currently living), and talk about the pros and cons of being a freelancer: time management issues, the freedom to travel and more. Let's see what Adam had to say and check out the amazing photos!
ADVERTISMENT:
The Best Deals For Digital Design Assets - InkyDeals.com. Learn More>>
When did you start your career as a designer?
I started to learn about design and using creative tools such as Photoshop when I was 14. I built a computer with a friend and he installed a copy of Photoshop onto it. I started playing with Photoshop one day to write my own name (for a forum signature or something daft like that) – and the rest is history.
I went on to search the net for tutorials and tips on using Creative Suite and have used Photoshop daily ever since. Technically I only started my "career" as a designer a couple of years ago. Up until then the majority of work that I undertook was free work for friends and family – you know the script, building up a portfolio etc.
I ended up in the freelance side of thing when my work became so in demand with friends that as much as I enjoyed it, I couldn't take it on. The only logical step from there is to take on the work from the people who will pay you to do it!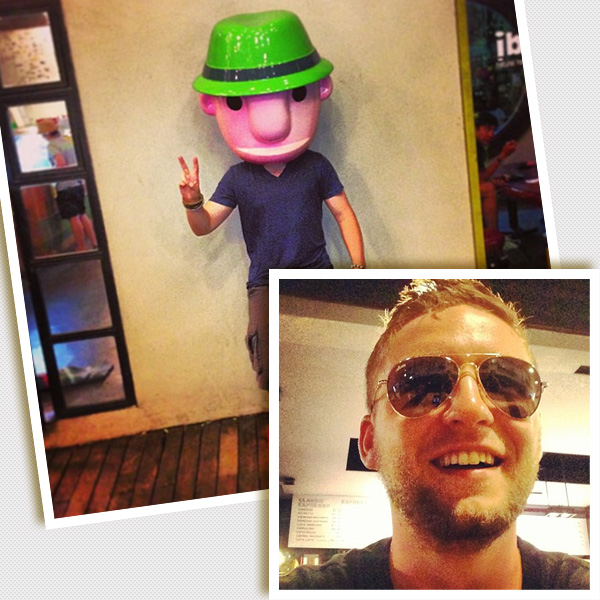 What is your educational background?
I have no educational background in regards to design or my career now. I left school when I was 16 and went on to college but dropped out after one year (in the U.K. it goes High School until 16, College until 18 and then University). I tried to apply for a Graphic Design course at the college I attended which is something I think I would've excelled at, but I was turned down.
I showed the professor my work and he was pretty taken aback that I produced it. However, the entry requirements for the course involved drawing a real life figure and my drawing skills are pretty poor. Because of this, I wasn't allowed to join the course.
Since then, I have tried to improve my drawing skills, however I've focused more on perfecting my craft – building nightclub flyer templates. My main source of education now is simply trial and error, tutorials and lots of practice!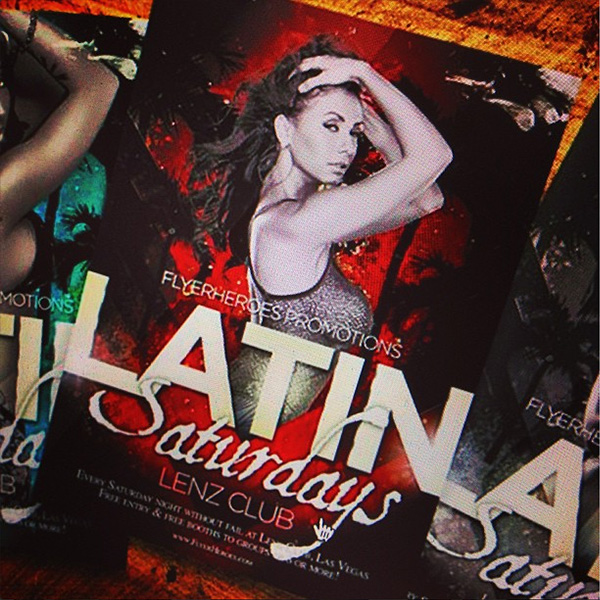 You've surely worked on several projects so far. What would be the most relevant ones and your greatest achievement?
In the past few years, the majority of my work has revolved around flyers and templates. I've produced maybe 500 print items in the last 2.5 years. Sometimes I have days where I can pump out 3-5 designs, but I always try to make something everyday, even if it just gets archived.
To date, my greatest achievement in design has been the redesign of my website FlyerHeroes (we launched the new design just the other week). I believe this is my greatest achievement so far because as a print designer and someone who has taken on mainly print related projects for the last two years, designing a website took me out of the comfort zone I have grown used to. It involved thinking again, not just using my instinct. Thinking about UI, thinking about what is and isn't required, about usability etc. I think I pulled it off (there is still a lot to do), but it was a great test of my design skills.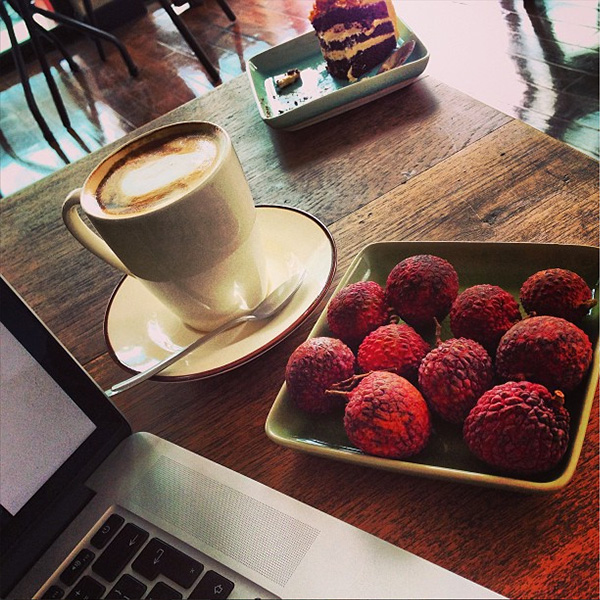 Why did you choose to be a freelancer? Can you name a few pros and cons of the job?
For a long time now I have known I wanted to travel. To do this, I needed income. Working online seemed the most logical thing to do as you can work online from anywhere in the world providing they have Wi-Fi.
After realizing this, I simply looked at my skill set and how I could earn and travel. It took two years of working hard to build up my client list and online business to a point I could travel with it, but overall, the whole reason I chose to do this – to freelance as a designer – was to travel.
I could write a list as long as my arm on the pros and cons of my job, but what I find a pro, others would find a con! For me, I love having no clock in or out time. I regularly start work at 12 am and work through till 1 pm the next day – in fact, amongst my friends here in Thailand, I'm known for it. My second pro would be loving what I do. If you love what you do, you never have to work a day in your life.
Now, both of what I mentioned above are also cons for me – seriously. I have very poor discipline when it comes to taking time off. I love what I do so much that I will work 16-20 hour days for 10 days straight. Ultimately this leads to burn out, which it has done recently and burning out really isn't good for you.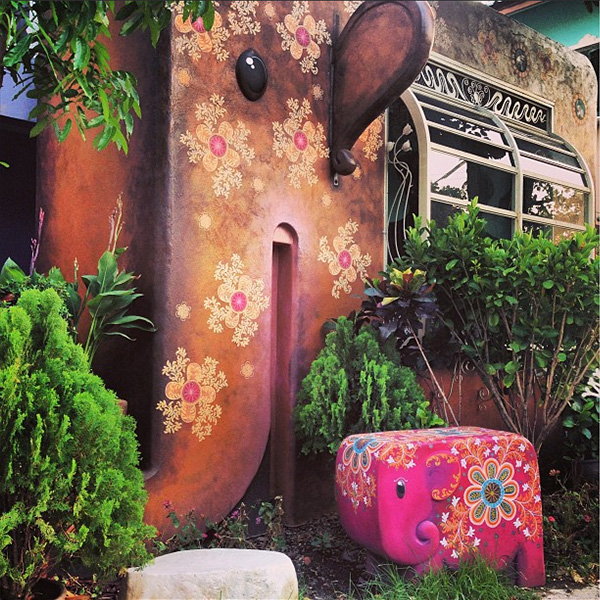 What are you working on now?
Right now I'm working on a new product called PRO X Theme. It's a WordPress theme for Nightclubs and DJs. I figured it would be a great add-on to the FlyerHeroes brand and I'm loving the challenge of creating something outside of print again.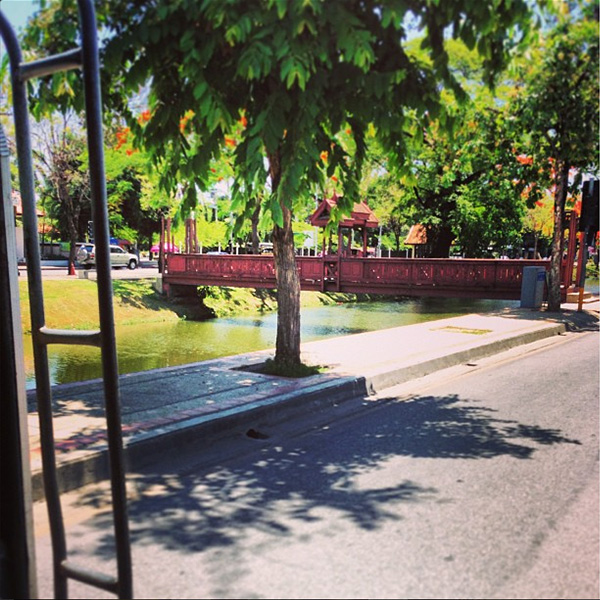 What does a typical day look like for you?
I get up, I go to the local market for food and then make my way to one of my favorite coffee shops. I'll work for a few hours, go home for a shower and then head up to my office space. I'm currently living in Chiang Mai, Thailand and recently a new co-working space called Pun Space opened where I'm renting out a desk – it's pretty badass!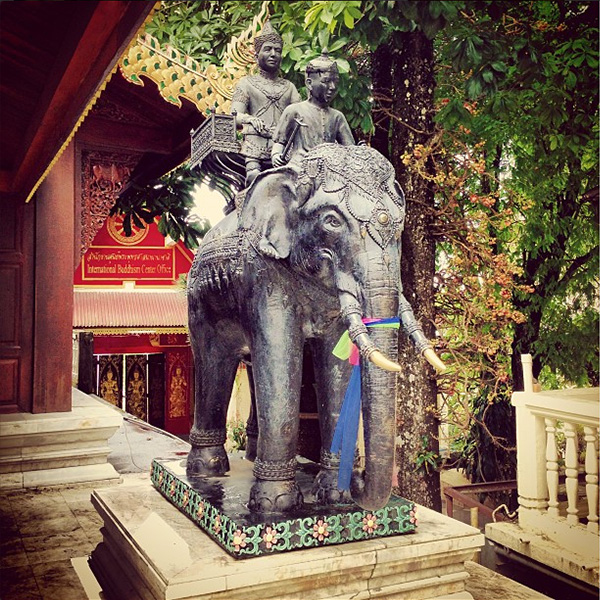 What do you do to stay inspired? Can you share a few creativity tricks with us?
I have a big folder of inspiration on my computer. When I'm browsing the web, trawling through website after website when I should be working (C'mon, we all do it), every time I find an image that inspires me – maybe the color scheme, layout, hierarchy, font choice – whatever – I right click and save image as!
Recently I started taking a lot of photos on my iPhone too. Every time I see a poster stuck up, a billboard, a flower – anything that I like, I snap it and save it for later. I'm beginning to find this a lot more useful that finding stuff on the web. I think things in "real life" can be related to better.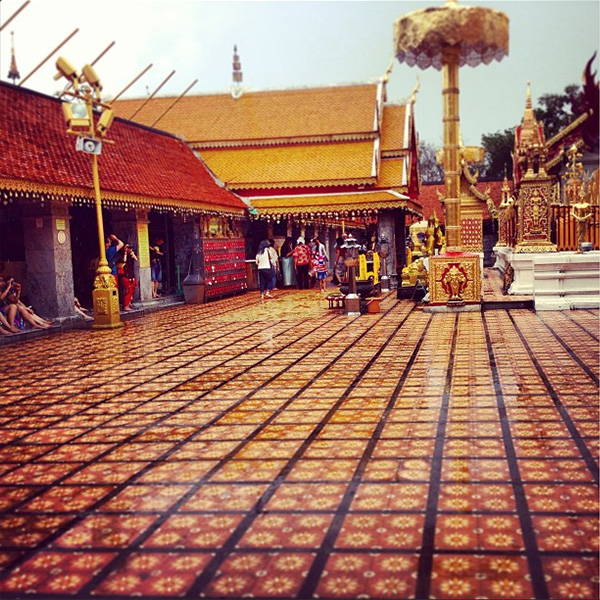 As far as the administrative part goes – how do you manage your time to stay efficient? Do you use any programs/software?
I am the least organized person you'll ever meet. I called my mum today and thought it was Wednesday. It's Saturday.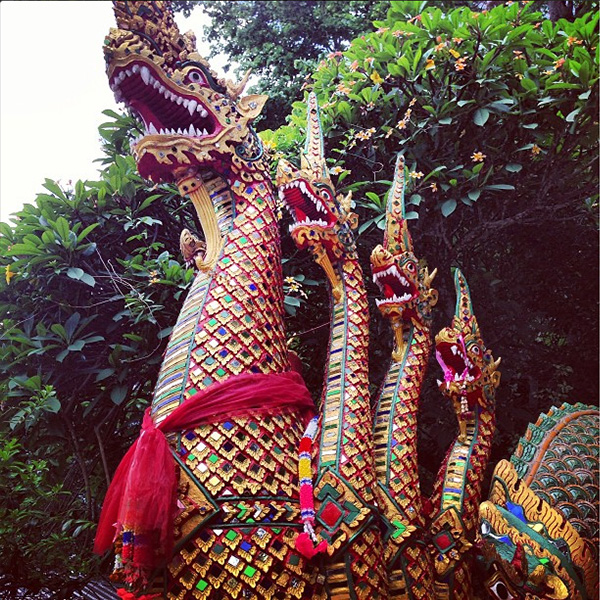 How much free time do you have in a week and how do you usually spend it?
I love working, so on the whole I tend to not have "free time", because I always have my laptop open. With the launch of my new website, I do plan to reduce my work load – maybe hire a staff member or two – and start taking time off. Even just dedicating weekends to days off would be a start.
In September I will be offline for a good 2-4 weeks as I'm traveling to Nepal to take on a Trek to Everest Base Camp which should be cool – and a well deserved break!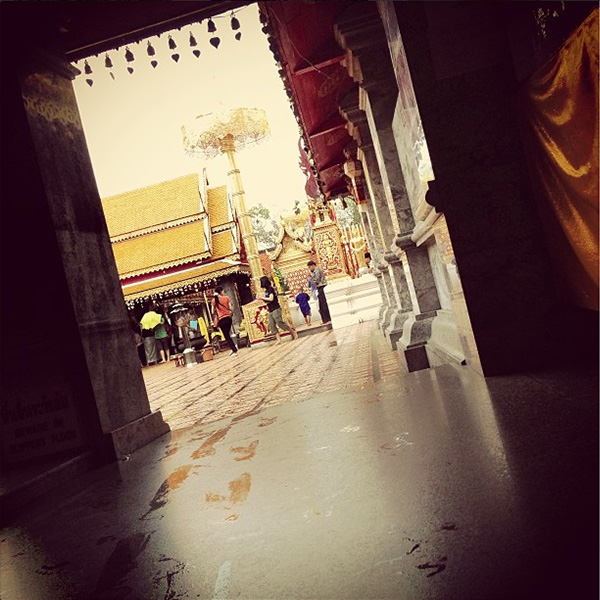 Looking a bit into the future – where do you think you'll be in five years from now, career wise?
In 5 years time, I would be happy to be where I am right now. I love what I'm doing and so I'm going to keep on doing what I'm doing. I would like to have another business under my belt, but I'm not going to rush into anything soon, I want to keep improving FlyerHeroes :)
What advice would you give to newbie freelance designers?
Keep on improving. Keep following new tutorials, keep trying new styles, keep creating things you've never created before – it's the only way to stay fresh and sharpen a full set of tools. Being good at just one thing isn't good enough.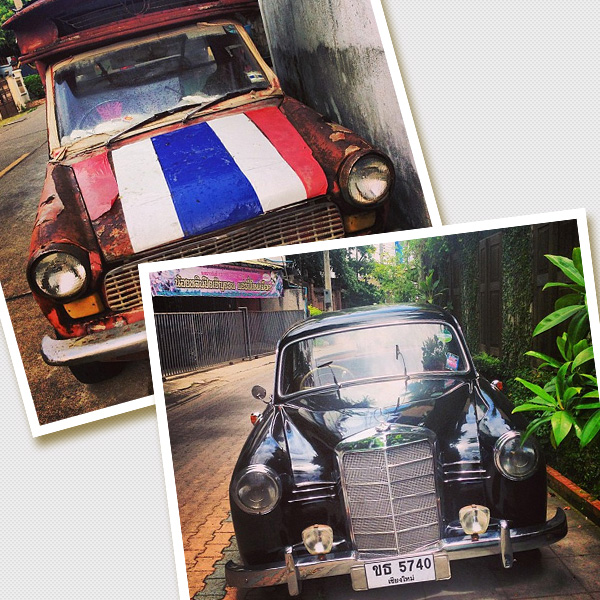 If you enjoyed Adam's interview and the samples of his work, keep an eye on Inky Deals because he's going to launch a deal with his premium flyers on the 28th of June. Also, make us (and him) happy by commenting about the interview below.
(Visited 317 time, 1 visit today)