Fashion designers make their living by creating clothing that is forward-looking and relevant. So it makes sense that fashion web design should mirror these same practices, and that's a part of what makes fashion websites some of the best examples of web design you can find. The goal behind fashion e-Commerce design is twofold: not only do fashion websites have to streamline their pages and direct focus to their products, they also have to maintain the aesthetic that is carried out in their clothing lines, so as to present a unified brand and create continuity between the site and their products.
Graphics Connect with Clothing
Fashion websites are a particularly wonderful resource for finding branding design inspiration, by observing the subtle connections that span across the entirely different mediums of pixels on a screen and fabric on a body. Often there is a particular focus placed on fashion photography as well as color theory. Here are a handful of diverse examples that show how fashion and web design work with each other when they meet:
ADVERTISMENT:
The Best Deals For Digital Design Assets - InkyDeals.com. Learn More>>
Anthropologie's Handmade Whimsy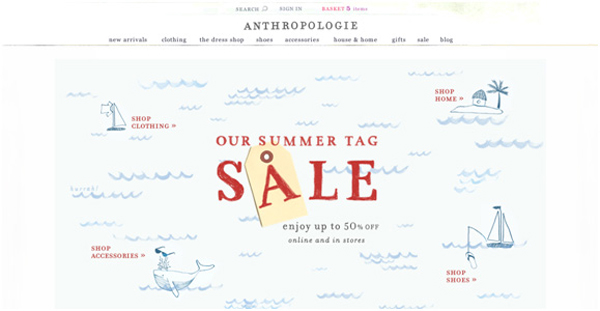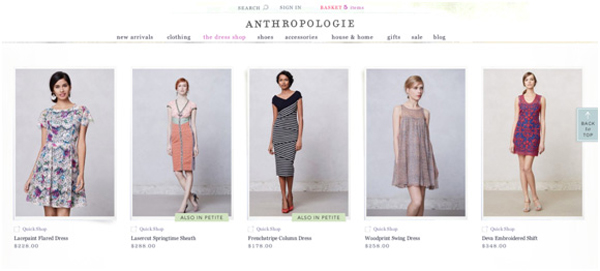 This retailer's current homepage doesn't even give you a peek of the clothing that they sell, yet you can immediately sense what type of pieces you might find. The soft, watercolor-esque waves, scribbled type, delicate illustrations, and colorful hues all correspond beautifully with the brand's clothing, which often features plenty of embellishments, vibrant color, and charming patterns.
Cropp's Urban Casual Cool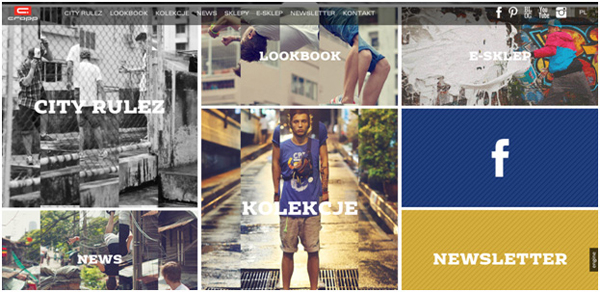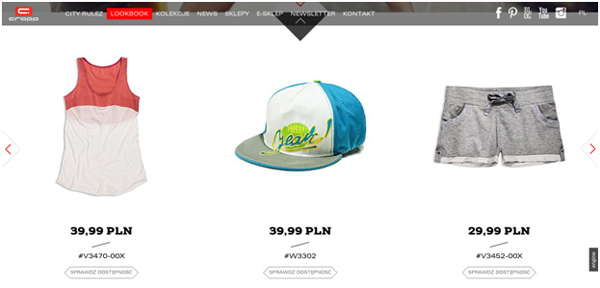 Everything on Cropp's homepage—from the crisp color blocking and splintered photography, to the chunky typeface and striped patterns—helps to build up an expectation for the casually hip pieces that the line stocks. Even the unusual navigation, which moves both vertically and horizontally, helps to set up a sense of modernism.
Tzegoh's Modern Minimalism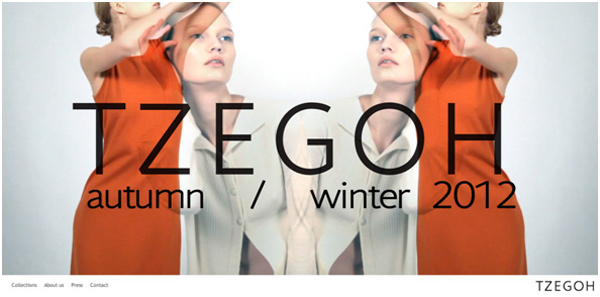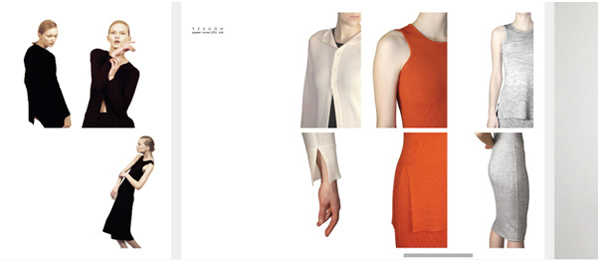 The simple, bright boldness of Tzegoh's homepage—complete with giant sans-serif typography and Rorschach-style photography—is the essence of the brand's minimalistic knitwear. The unusual modular layout of the site's lookbook reflects an attention to detail, which is carried through in the modified cuts and slits in their clothing.
Free People's Bohemian Femininity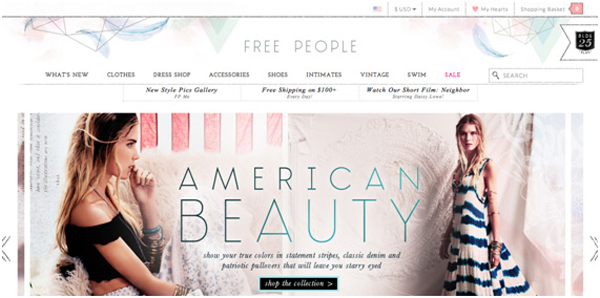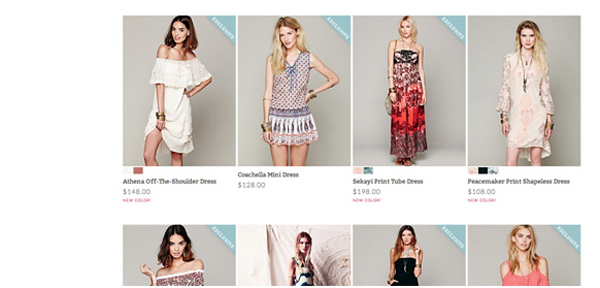 The delicate illustrations and typefaces, along with the soft pastels that are featured on Free People's homepage are a great setup for the loose, ruffled, beribboned and beaded confections that you can find further inside the site. The smallest details have been attended to and given a feminine touch: even the "Exclusive" tags that drop down from the corner of product images have a wavy edge.
Tom Ford's Futuristic Sophistication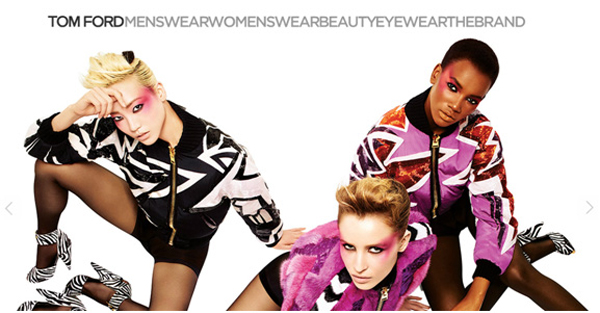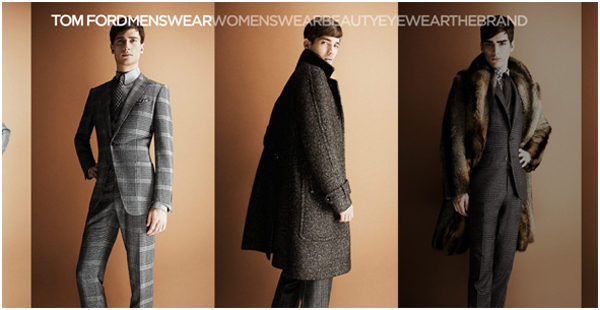 This high-fashion site is all about the imagery, but that doesn't mean that its web design features aren't well worth noticing. The sleek navigation bar, in combination with the full-scale photography and slideshow functionality all help to provide an avant-garde aesthetic that is mirrored in Ford's clothing design.
Rex Monkey's Cheeky Youthfulness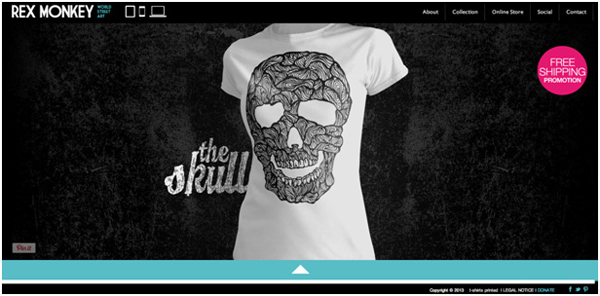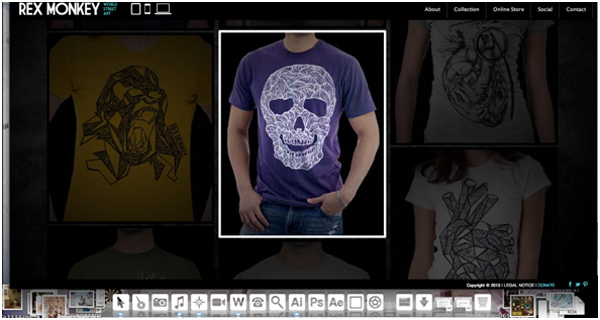 Rex Monkey evokes its street art aesthetic through both its web elements of a dark and grungy background and scribbly italic type, and the intricate graffiti-style graphics on its clothing. It's a good example of a site design that uses the grunge aesthetic without going overboard.
Hardgraft's Handcrafted Simplicity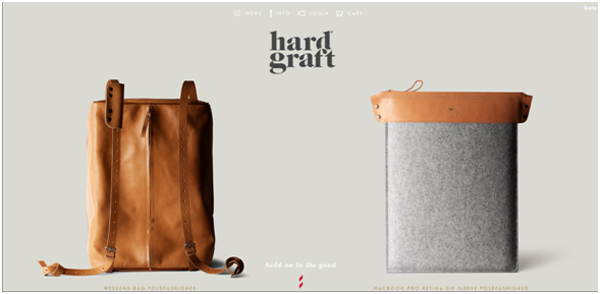 Although Hardgraft's branding comes across very clearly with just a peek at its masculine and sophisticated products, the elegantly retro title type and the warmly monochromatic color palette help to further the effect. By scrolling through a continuous set of unusually large product thumbnails, the navigational style also reflects the brand's simple aesthetic.
Fruit of the Loom's Easy Simplicity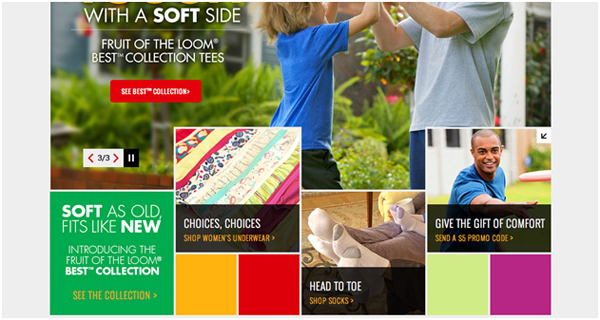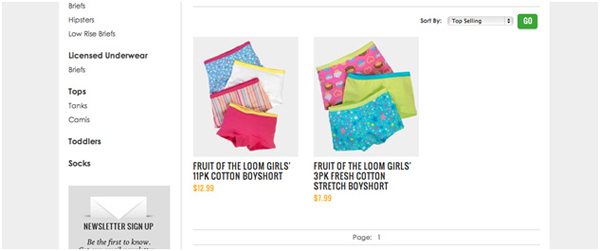 The homepage uses an interesting grid structure of rainbow-hued blocks, which is the perfect complement to this webstore's colorful, simple clothing options. And, as one of Amazon's fashion clients, Fruit of the Loom also gives a great example of an e-Commerce site that gets backend assistance for a streamlined user experience, but also remains beautifully and uniquely designed.
Web and Fashion Derive Inspiration from Each Other
The differing mediums of fashion and web design prevent some trends from crossing over from one to the other, but many other motifs still make the transition. Whether they began in fashion or on the web, it's certain that quite few trends tend to become widespread in both industries at about the same time. Some examples of motifs that have made their way from one type of design to the other include:
Rainbow Brights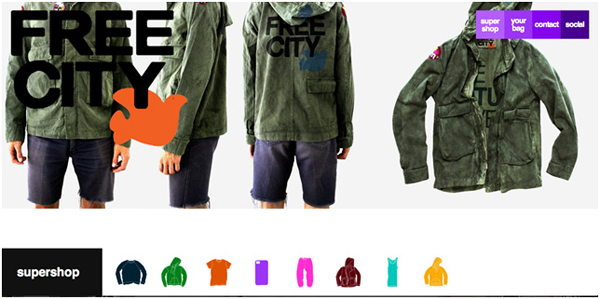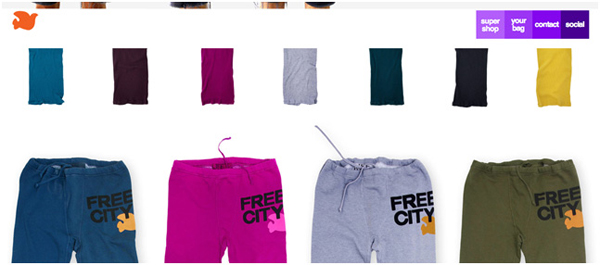 Although bold colors never go out of style, the next step of a rainbow of color options has made for different look in both web and fashion design of late. Free City demonstrates this exuberance of color in both its homepage, with a rainbow of icons, and in its products beyond. In both disciplines, lots of color signifies youth and energy, which is why this scheme works so well in sportswear sites and teen clothing alike.
Typographic Mottos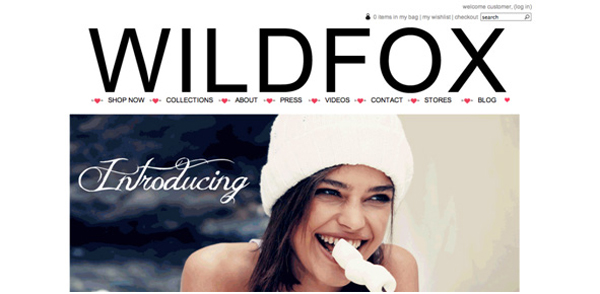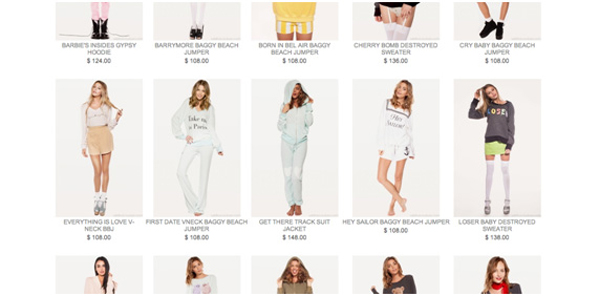 In both its website and its products, shows its particular affinity with the large typographic statements that have recently stormed the fashion world. Unusually large type makes almost any statement seem more significant, which makes it a great choice for both whimsical mottos across the chest of a sweatshirt and title type across the top of a webpage.
Color Blocking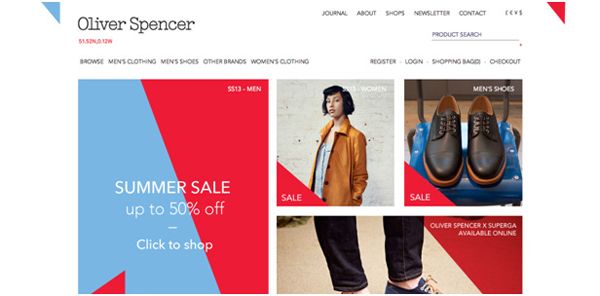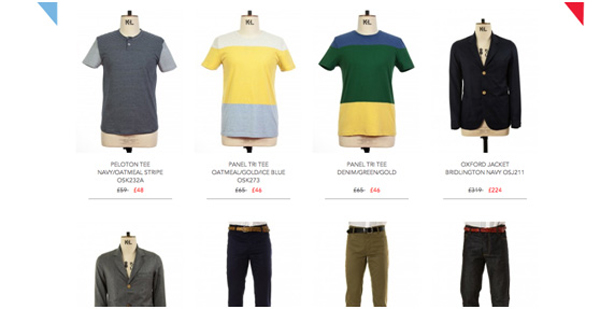 Oliver Spencer, along with several other sites that have already been mentioned, demonstrate how website design has thoroughly taken on the recent trend of color blocking. Begun by the fashion industry, the style works particularly well with web design's naturally gridlike structure, which helps to explain its explosion in popularity.
Fashion and web design both have the dual requirements of functionality, in the transitions between user actions or the fit and comfort of clothes, and form, in the typography of the logo or the pattern on the shirt. So it makes sense that both types of design should have a similar vocabulary of necessities. Fashion and web design are able to borrow from each other in ways that are surprising with their ingenuity and subtle influence, and this interchange has become quite an effective collaboration between disciplines.
(Visited 2,037 time, 1 visit today)