"Well, painting is the one thing I do, that is just me. It's me and easels, and the pencils. And as long as I don't drool too much over the canvas, the colors come out pretty good. And it's a chance to express all that I've got inside, that I sometimes keep hidden. And I think that's why I paint big broad, wide open landscapes." – Joni Eareckson Tada
Every once in a while, we all get wanderlust. We get sick and tired of seeing the same things, day in – day out, and pack our bags and see distant lands. Who could possibly blame us?
ADVERTISMENT:
The Best Deals For Digital Design Assets - InkyDeals.com. Learn More>>
As a designer, you probably live in an urban area. Sure, urban areas are definitely not without their charm, but sometimes you just want to get away from it all, and see a breathtaking landscape or ten. However, also because you are a designer, taking the time off to go visit foreign places can prove a bit difficult, with all the deadlines that keep piling up.
But fret not! We are here to alleviate the pain, until you can get a vacation.
We underwent a tough voyage, scouring the vast ocean that is the internet, and came back with a few fantastic photographs, depicting beautiful landscapes from across the globe. Hopefully, this will at least partially quench your thirst for beauty, and maybe give you a bit of design inspiration.
Shall we?
1. The Alps in Autumn, Switzerland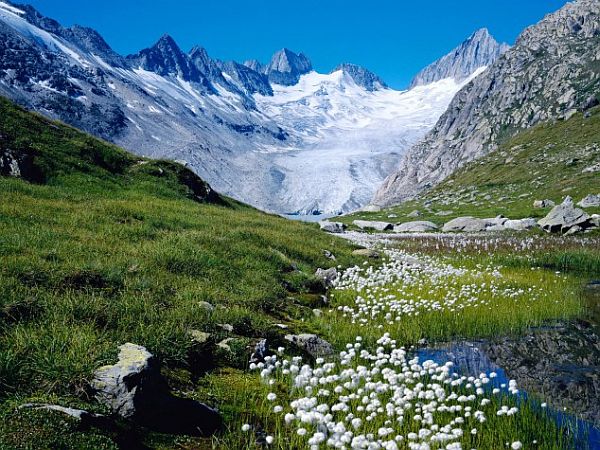 Who among has not dreamed of visiting the Alps? Well, probably any of us who live near the Alps… but that is beside the point. The Alps are widely regarded as the most beautiful mountain range in Europe, and one of the most gorgeous mountain ranges in the whole world, and it is plain to see why. This photo is probably the exact image you have in your head when you think of Switzerland. All that is missing is the purple cow.
2. Charleston, South Carolina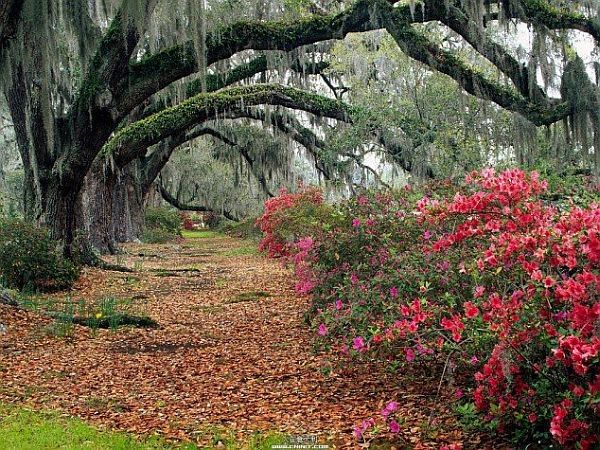 South Carolina is packed with good ol' southern charm. Just looking at those marvelously melancholic trees, the bright red and pink flowers, and the dark-brown dead leaves on the ground make us think of someone called Beauregard. (Disclaimer: we do not know anyone called Beauregard, but if we did, he would probably look like this.)
3. Normandy, France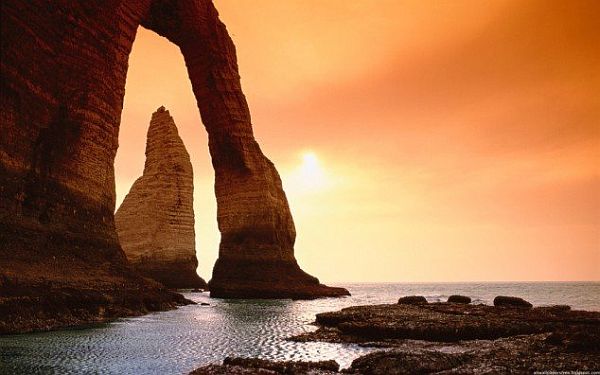 Everybody knows Normandy as the place where D-Day happened. What lots of people do not know, however, is that Normandy is an absolutely stunning place. In stark contradiction to the events that unfurled there, it has a certain eerie beauty about it, with its strange-shaped cliffs and seemingly desolate landscape.
4. Marble Caves of Patagonia, Chile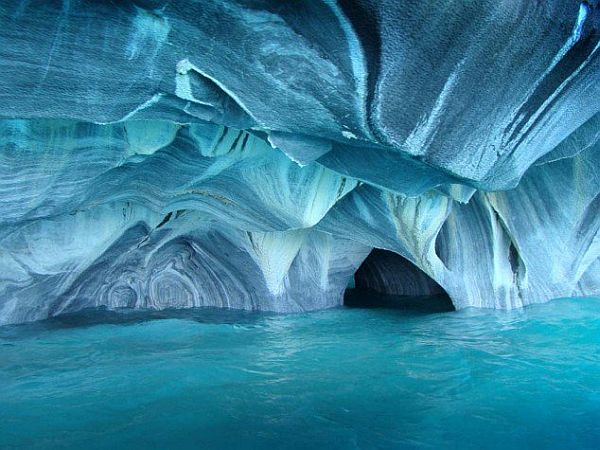 Before actually seeing where the photo was taken, we thought it was probably some ice cave in Greenland. Our guess is that you thought so, too.
5. Jiuzhaigou National Park, China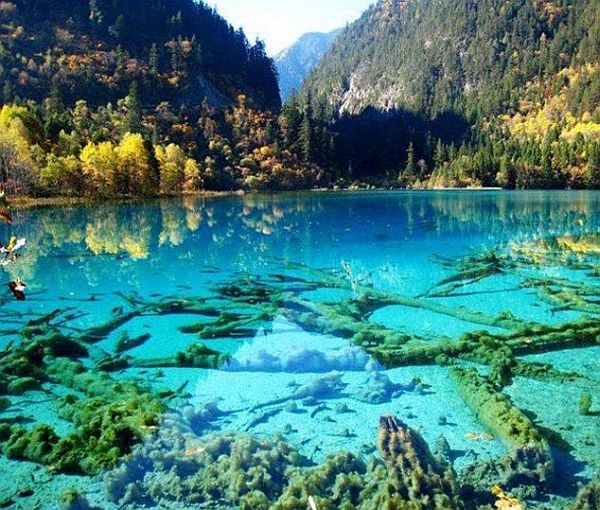 This is just one of China's many natural beauties, but that "just one" part there surely does not take away anything from it. We know we are trying to cure you of your wanderlust, and we sincerely apologize if you are packing your bags and taking the first plane to China.
6. Nguyen Khang Taktsang Monastery, Bhutan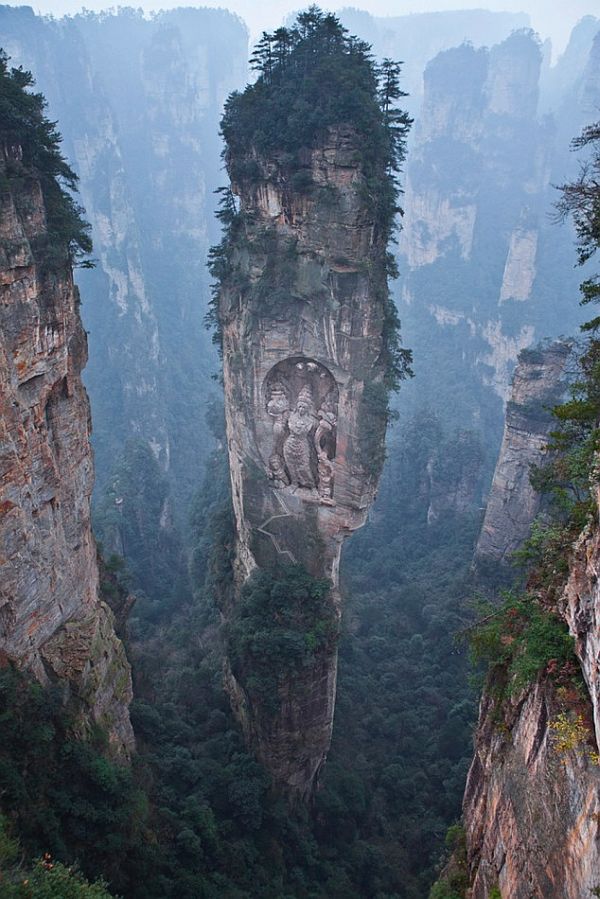 Fun fact about Bhutan: they have the smallest carbon footprint of all the countries in the world. That is because they produce the least carbon dioxide, and the most oxygen.
7. Ice Canyon, Greenland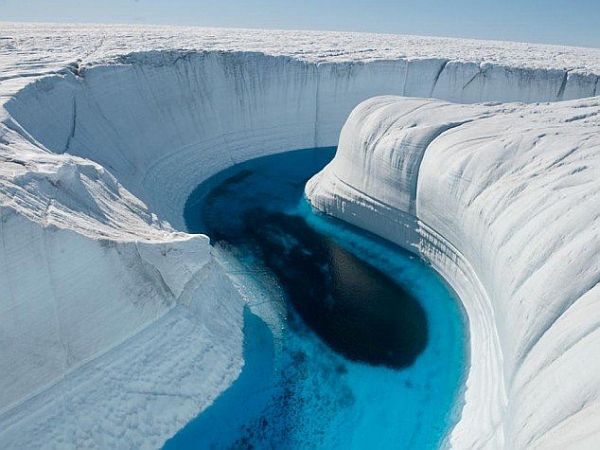 You didn't think we would make a list of breathtaking landscapes, without putting at least one landscape from Greenland, did you? Greenland, as far we are concerned, is one huge monument of natural beauty. The least we could do was post a photo of one of its many ice canyons.
8. Keukenhof Gardens, The Netherlands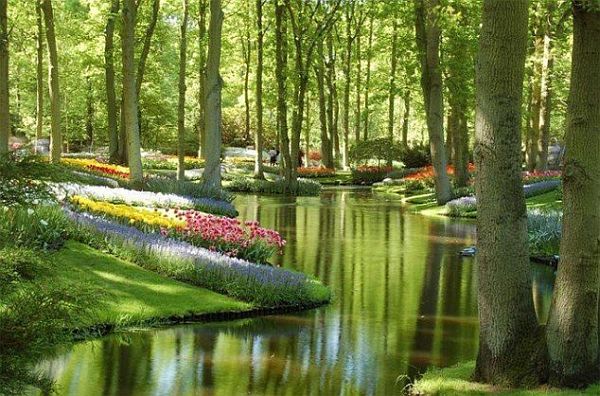 Anyone who has ever been to The Netherlands can tell you that it is rainy and flat. You would think that the only things to really see there are the cool buildings, and the beach in The Hague, but you would be wrong. This photo shows that there really is more to the country than tight houses, windmills, and lilies.
9. Seljalandsfoss Waterfall, Iceland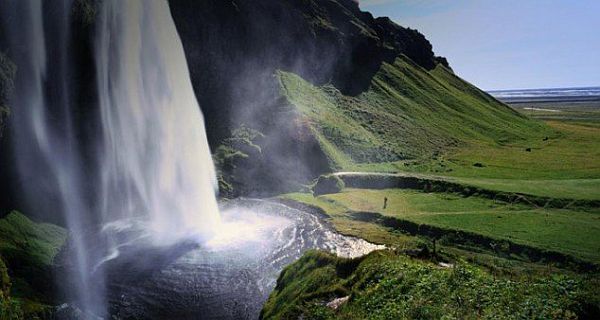 We've had Greenland, not it is time for some Iceland. Personally, after seeing this photo we were just about to quit writing the article, and head on over there to see it for ourselves. We will, however, administer ourselves the same medicine we gave to you, and march on with this article.
10. Mount Roraima, Venezuala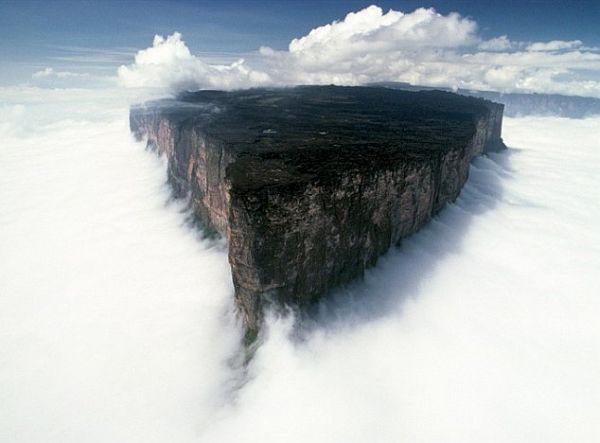 Flat mountain, or steep plateau? You decide. All we know for sure is that that beauty has to be one of the most instantly-recognizable natural landmarks in the world.
11. Poiana Țapului, Romania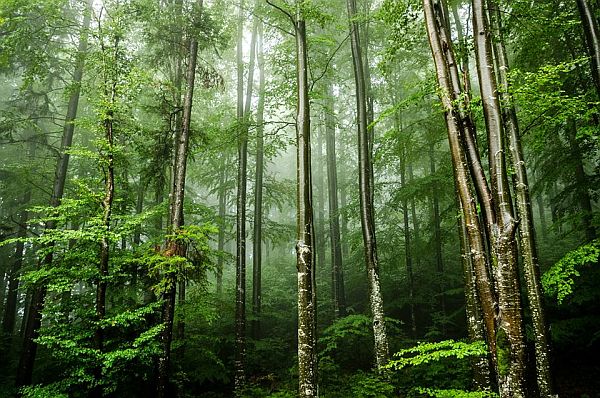 We've used "eerie beauty" earlier, to describe Normandy, but it is really hard to think of any other way of describing this photo. Dark, brooding, perhaps even scary, but definitely beautiful.
12. Urlătoarea Waterfall, Romania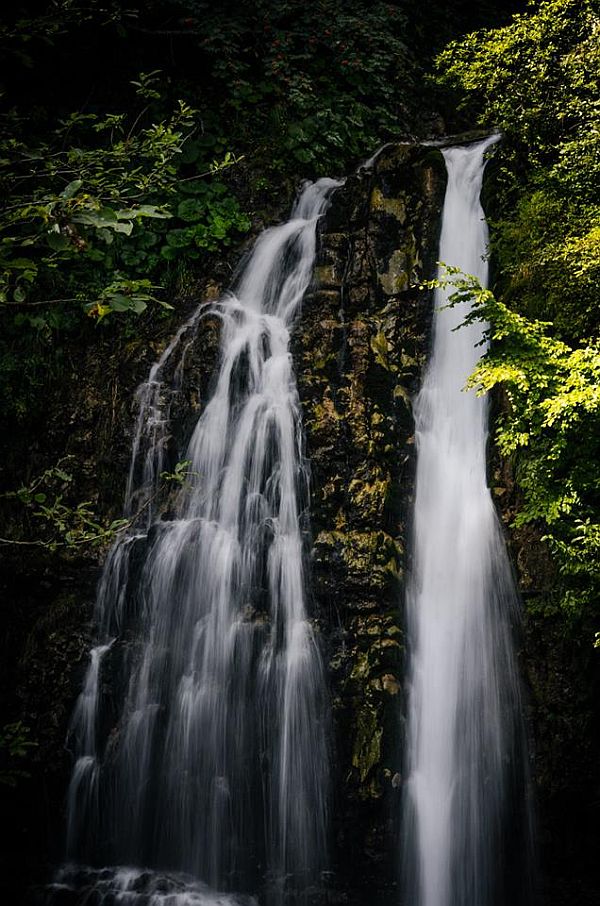 Nowhere near as impressive as the other waterfall on our list, Urlătoarea still has a certain something about it. Perhaps it is precisely the fact that it is smaller, making it the experience of seeing it a more personal one.
13. Carpathian Mountains, Romania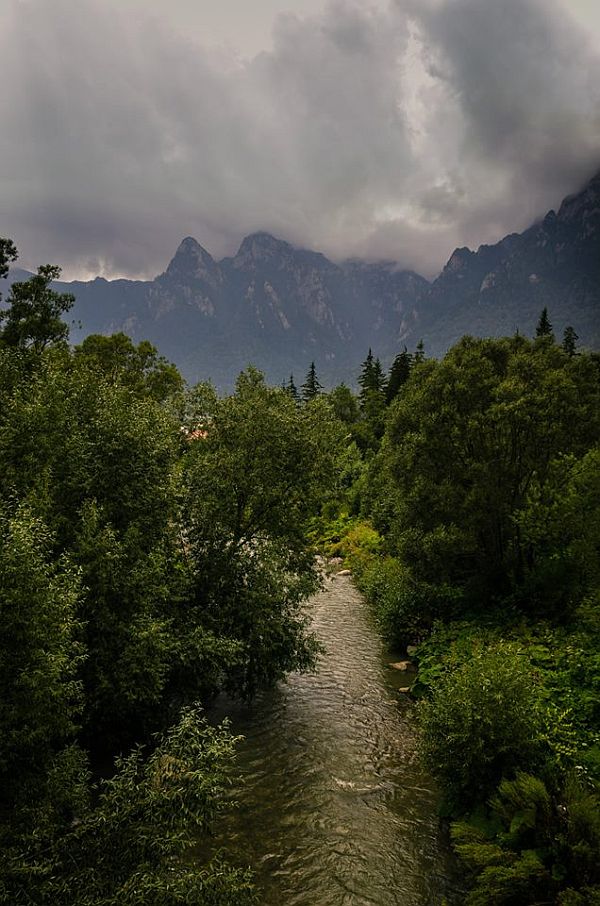 Since we've just added two Romanian landscapes on our list, it would be dishonest of us if we didn't put a photo of the Carpathian Mountains as well.
14. Lake of Dreams, China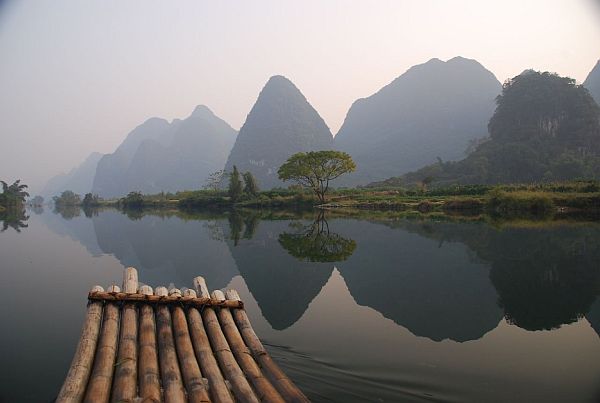 Like we said, China is one gorgeous country, and if you liked the crystalline lake we posted earlier, than you will adore this lake. Once again, sorry if you'll miss any deadlines tomorrow on your way there.
15. Magical Lagoon, New Zealand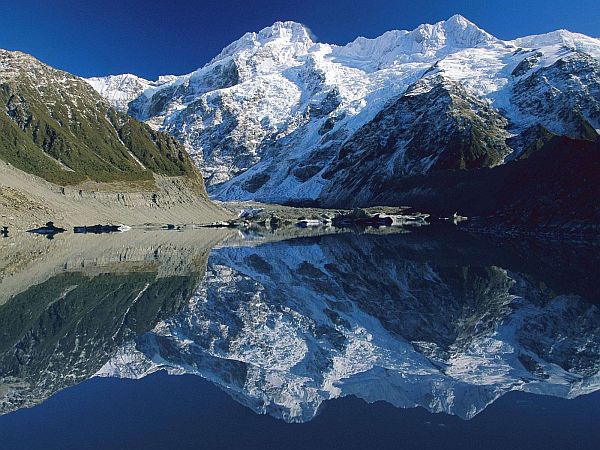 Not a lot of people go to New Zealand. They tend to skip it, and go directly to Australia. Which is gorgeous, don't get us wrong… but just look at how New Zealand is!
16. Tumuch Lake, British Columbia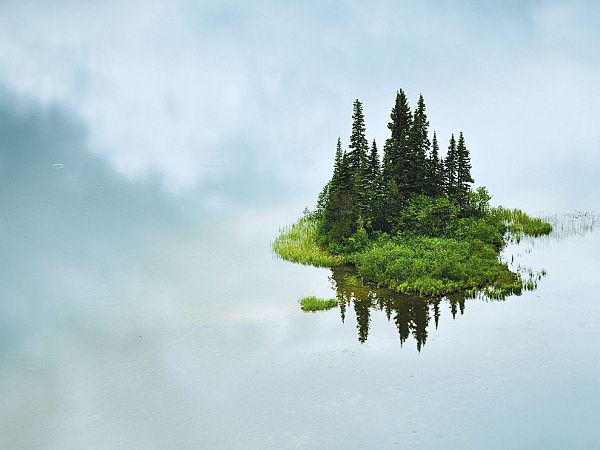 Never has a name expressed something so well, as this photograph's name does. It is called Island in the Sky, and we are in absolute awe.
17. Carpathian Mountains, Ukraine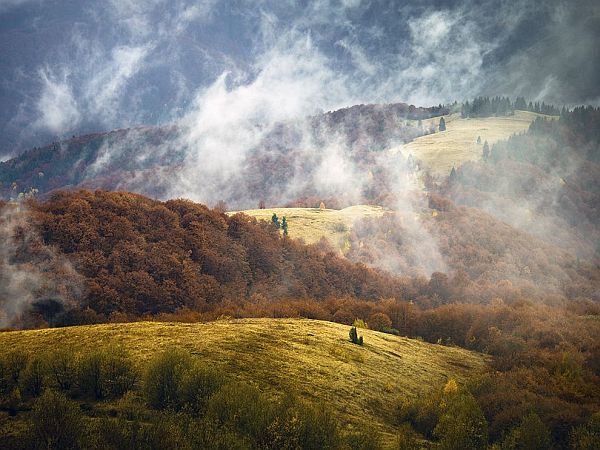 Okay, this is the last photo of the Carpathian Mountains in this article. We promise!
18. Gydnia Beach, Poland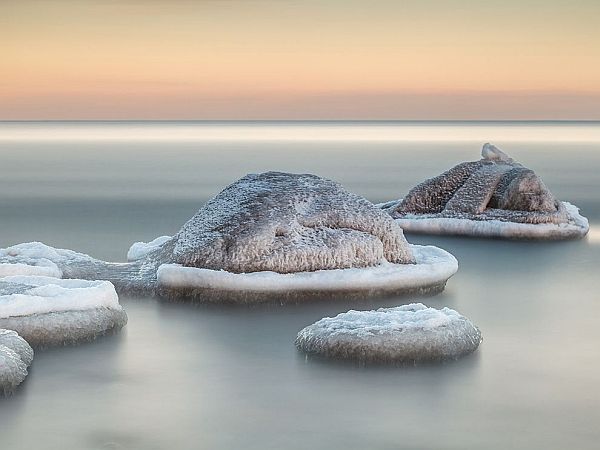 Now, don't expect Gydnia Beach to look like this all year around. This is, of course, a picture taken during the winter, but we hear Poland is lovely in the winter.
19. Mendenhall Glacier, Alaska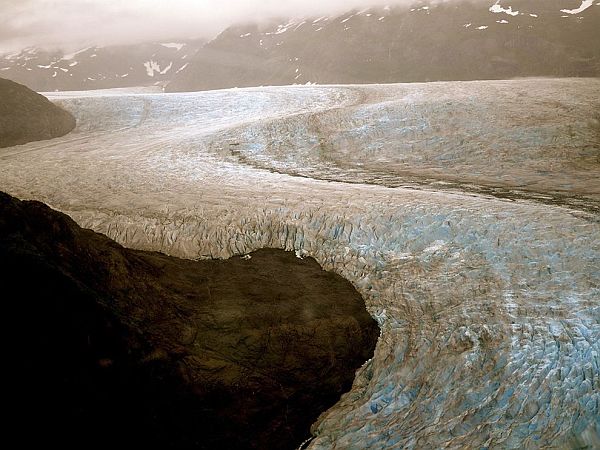 Never thought you might want to go to Alaska?
20. Lake Towada, Japan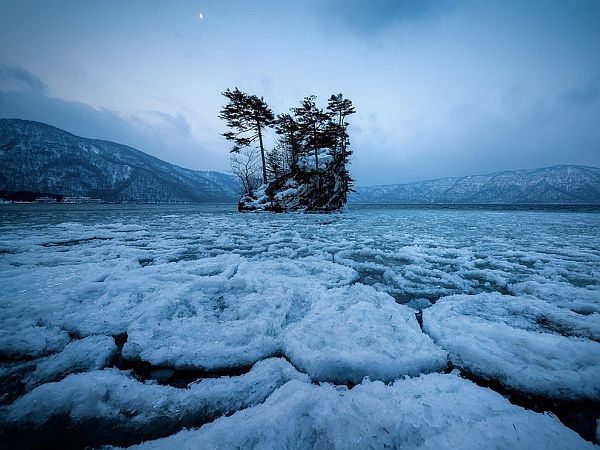 And we finish this article with another frozen landscape. As if you didn't have enough reasons to visit Japan, now there's this, too. After your done with China, maybe you can book a flight to Japan, as well.
That wraps up our list of fantastic landscapes. We hope you enjoyed them, and that we made the big city bearable for a few more weeks. Do let us know what you thought of our list, in the comment section below, and if you want to see more eye-watering landscapes, feel free to click on the source links.
(Visited 2,087 time, 1 visit today)