"My father taught me to paint when I was young with watercolors and so I learned at a very young age the essential elements of the value of light and composition." – Matthew Modine
Watercolor painting is, for most of us, the very first art form we are introduced to. It is through watercolors that people discover their passion and skill for visual arts, and that first experience with creating something totally new from nothing is the feeling that all artists chase after every time they create new works.
ADVERTISMENT:
The Best Deals For Digital Design Assets - InkyDeals.com. Learn More>>
Watercolor painting begins its history as an art medium in the 15th century, during the time of the Renaissance. It is during this period that Albert Dürer created stunning watercolor paintings, depicting all aspects of nature, from wildlife and plant life, to landscapes.
The 1950's saw a decline in watercolor's popularity, but the medium was still kept alive by artists such as Francesco Clemente, Gerhard Richter, Andrew Wyeth and Philip Pearlstein, who continued to work with watercolors, even if it was considered "unfashionable".
It was also during this time that Spanish painter, Ceferino Olivé came up with a new style of watercolor painting, and painters such as Ignacio Barrios, Edgardo Coghlan and Vicente Mendiola made their appearance on the scene.
Now, more than 5 centuries later, watercolor is still here and going strong, especially in the world of illustrations, where they, indeed, truly shine.
There are many fantastic watercolor illustrators out there, and we encourage you to check as many of them out as you can. To help you built up an appetite for this medium, and also get your recommended dose of design inspiration, we have made a list of 21 absolutely fabulous watercolor illustrations, from three incredible artists.
Each of these three artists, namely Silvia Pelissero aka Agnes Cecile, Grzegorz Wróbel, and Thony Silas, specialize in doing different things in watercolor, each coming from different backgrounds.
Silvia Pelissero
First up is Silvia Pelissero, who also goes by the name Agnes Cecile. She is the youngest of the three artist we will be showcasing in this article, and also the most surreal and experimental. Her illustrations are dreamy and anarchic, but not confusing. She seamlessly blends careless paint splashes with geometric figures, and chooses fantastic colors that really catch the eye and keeps you staring at her superb illustrations.
After graduating from an art high-school, Silvia continued her education all by herself, becoming a self-taught painter.
Although specializing in watercolors, she isn't limited to them. She also paints in oil & acrylic, ink and enamel paint, making a her a very versatile artist. She's an Italian, born in Rome, and has already had a number of really successful exhibitions.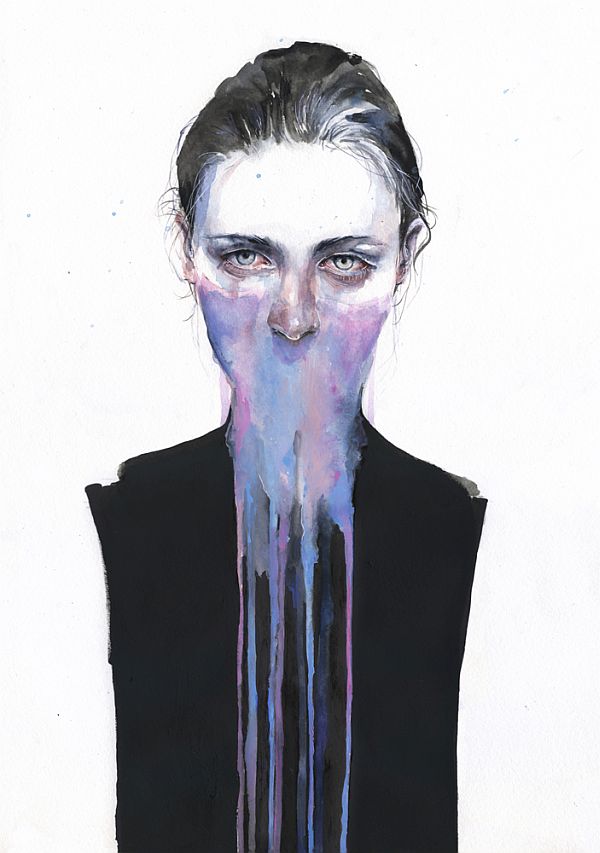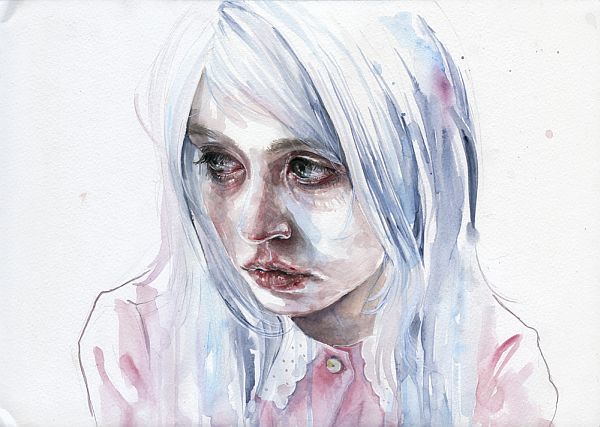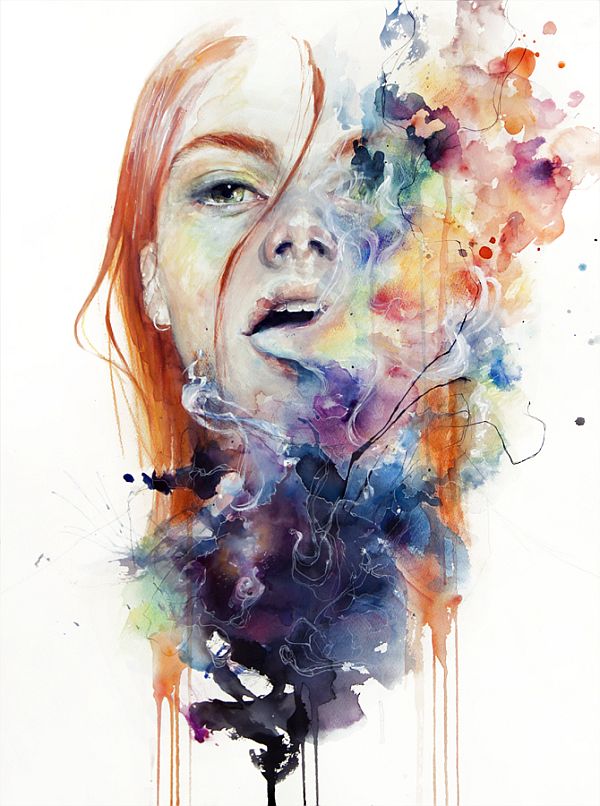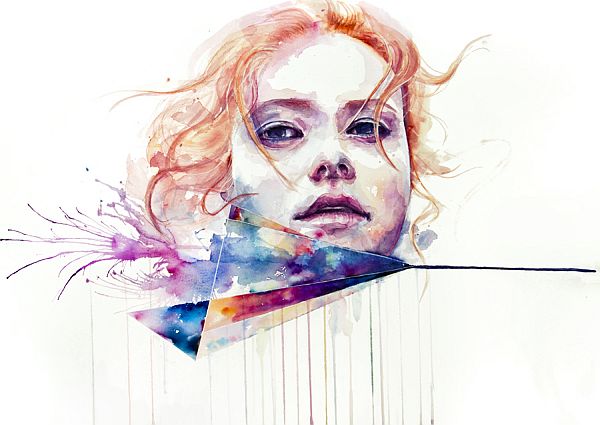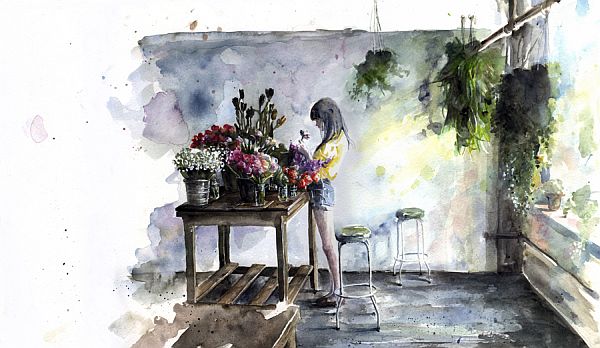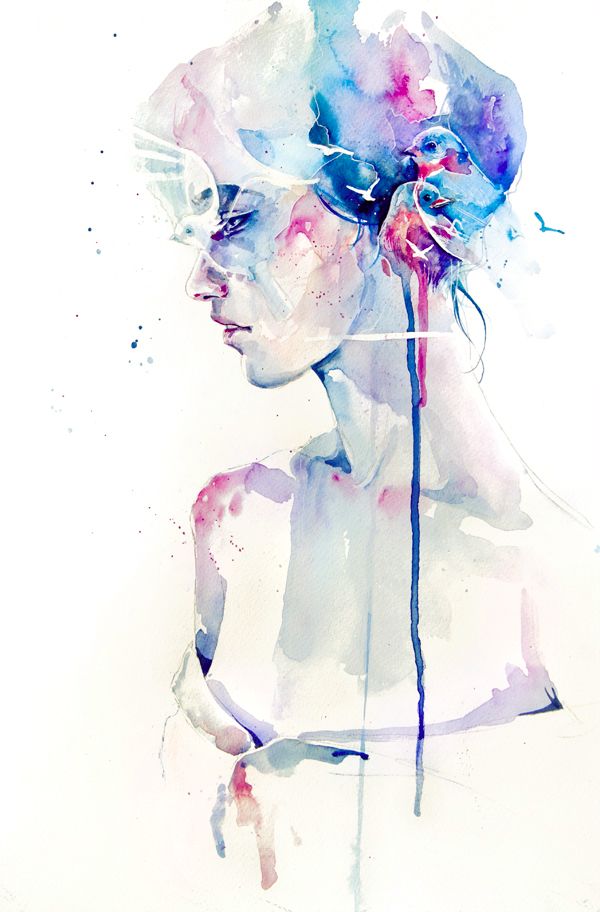 As you can see, her works are stunning and minimalistic, and if you want to see more, just click the source link or this link, to check out her DeviantArt profile.
Grzegorz Wróbel
Grzegorz is a Polish painter and architect, born in 1983. The fact that he is an architect really shows in his illustrations, as he superbly captures buildings and cityscapes. Lighting can be pretty hard to capture properly when using watercolor, seeing as they are so much harder to control than oil & acrylic, but Wróbel manages to do just that, brilliantly portraying urban scenes.
His works have a certain moody quality about them, seeing as they are not as "stiff" or "solid" as oil paintings. They are often times melancholic, even if they do not necessarily depict traditional melancholic scenes such as ruined buildings or rainy weather. On the contrary, the scenes depicted in his works usually take place in fair weather, and the buildings are all in perfect condition. It's the painting itself that seems a bit pale and faded, and that is what makes his works thought provoking.
Although an alumni of the Warsaw University of Technology, where the Faculty of Architecture has a great tradition in drawings and watercolor, the artist states that "most of my skills are gained from my own study and personal interest in this medium, and from friends who also work with watercolors".
During the summer, he takes his watercolors with him (out on the field, as it were) and does his paintings right there, on the spot. In the winter, however, when the weather just doesn't allow for painting with watercolors in the open, he uses photographs he himself makes, and then draws from them at home.
His trademark is using a lot of water in his works, as he likes to see how it flows on paper and how this, in turn, creates the beautiful images that you are about to see.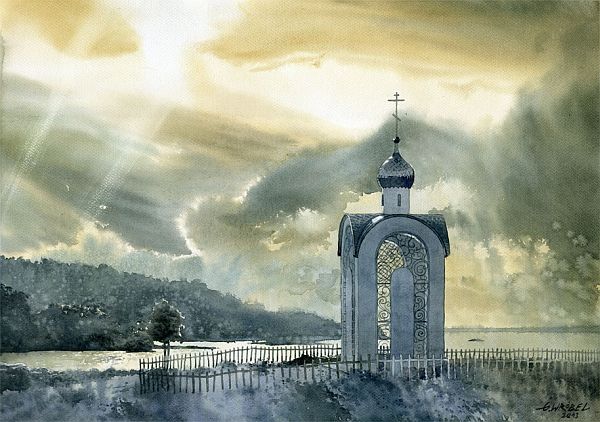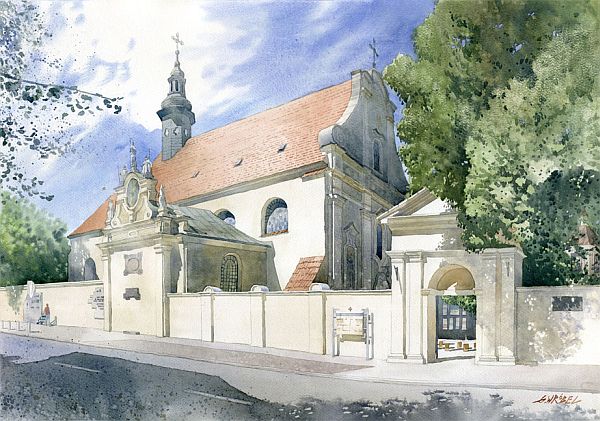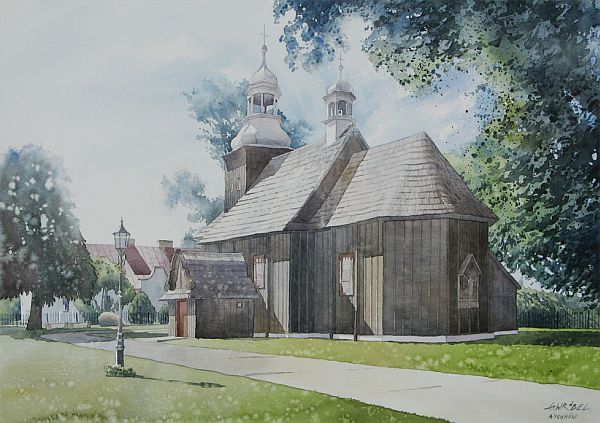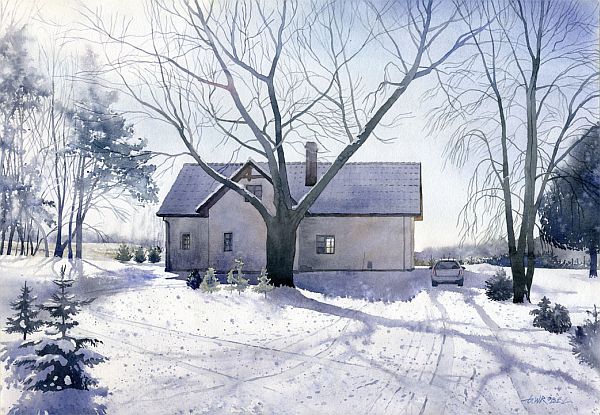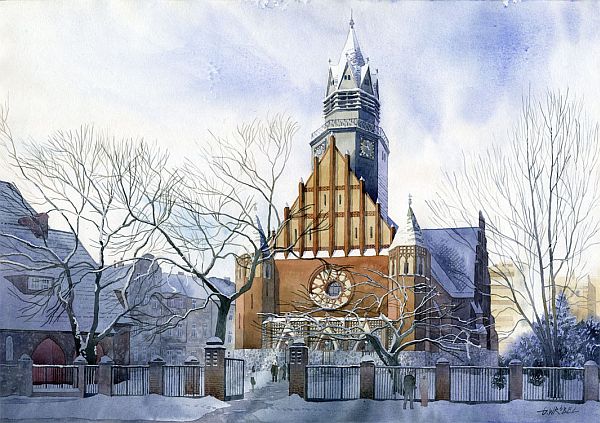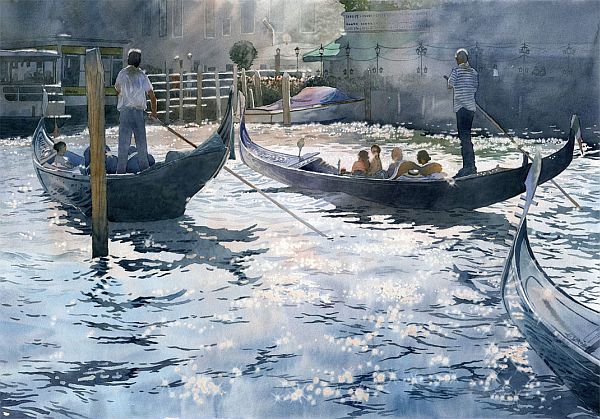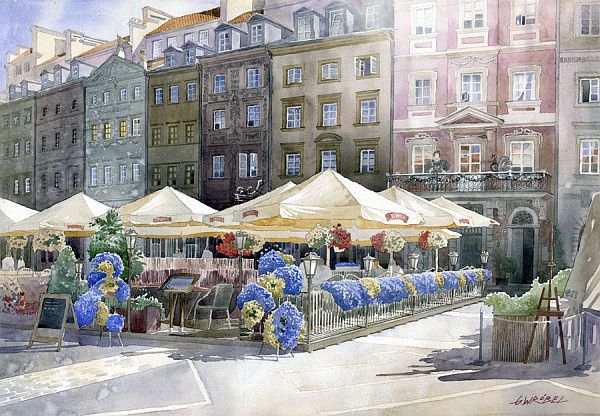 There is something distinctly impressionist about the style of these fantastic works. Kind of like memories from an already dawned age, or moments captured in time that, although not actually old, feel really old in an age of fast and relentless progress.
Thony Silas
Out of the three artists, Thony's work is the one you are probably most familiarized with, even if you aren't really conscious of it. He is a freelance illustrator, that has worked with the two biggest names in the comic book industry, Marvel Comics and DC Comics. Since 2012 he has worked with Marvel on The Amazing Spider-Man: Ends of the Earth, as well as six editions of Venom. Currently he is working on Daredevil and Batman Beyond, with Marvel and DC, respectively.
Coming from the world of comic books shows in his works, which are mostly of superheroes, and are all really crisp and ordered, made with the express intent of being published.
Unlike the works of the other two artists, who draw inspiration from reality, and then stylize them, Thony's works are cartoonish and adolescent in nature. With highly sexualized women (super-heroines) and brawny men (superheroes), these illustrations are clearly fantasy scenarios that are more about story than mood or message.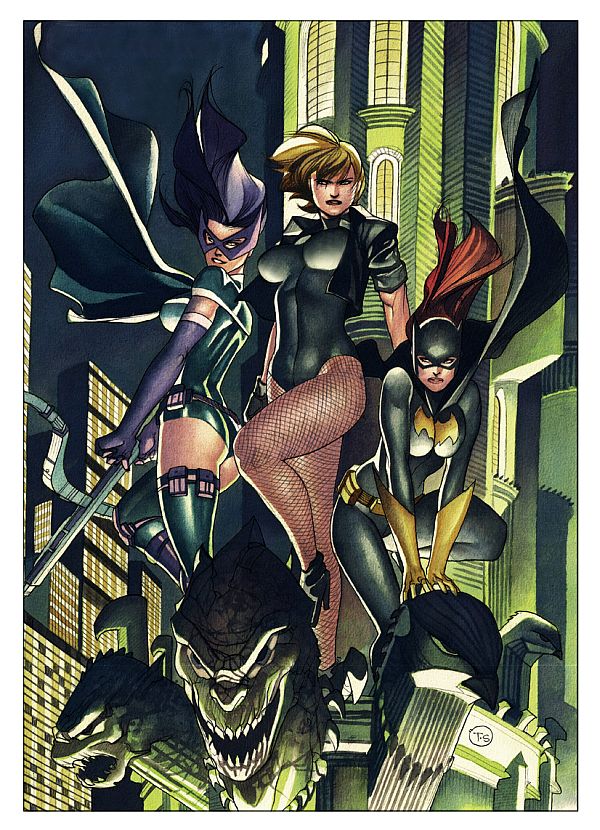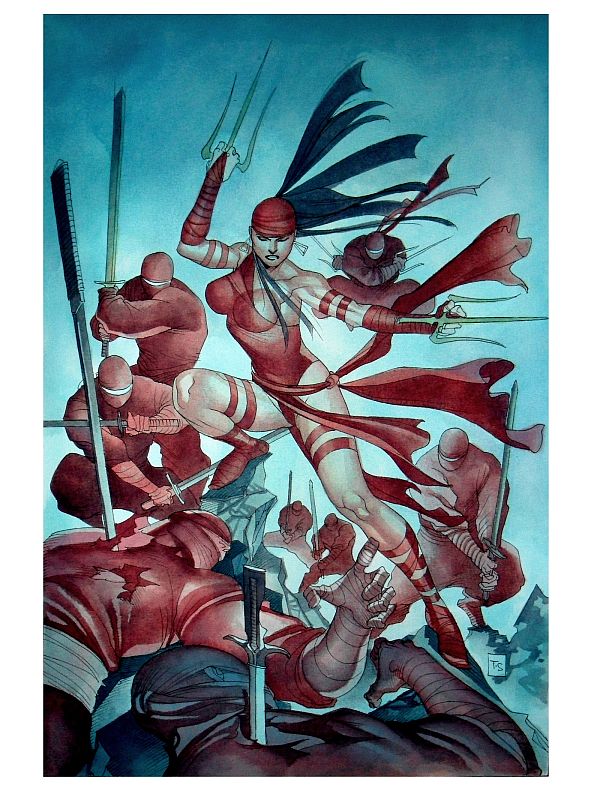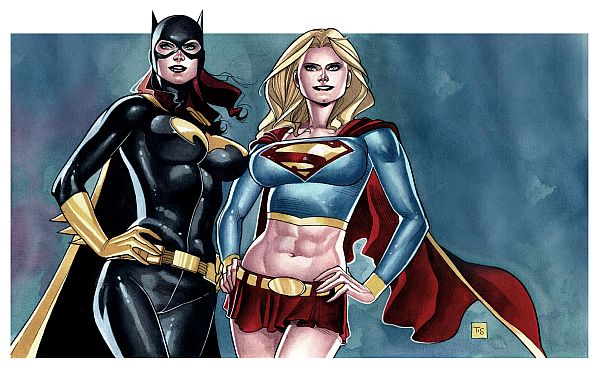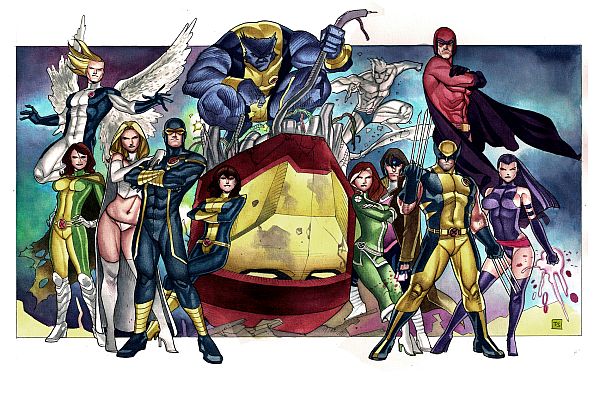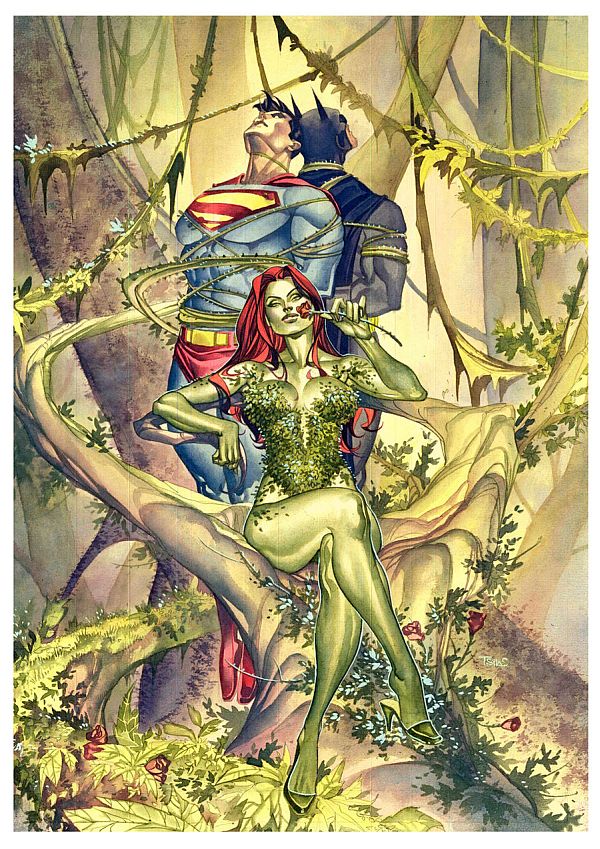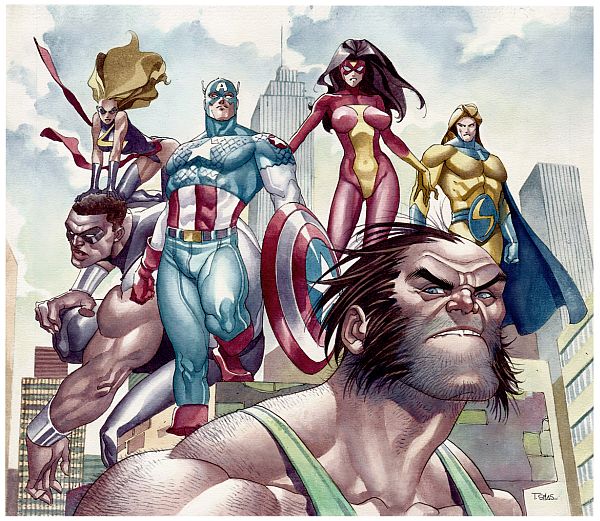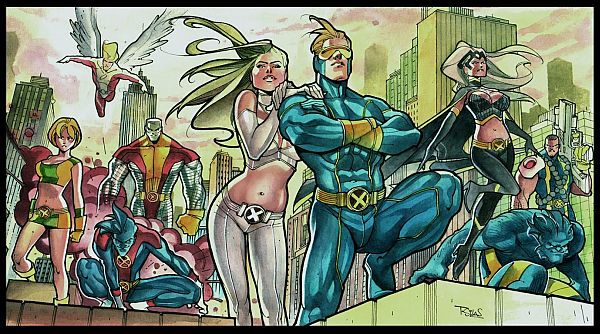 That concludes our presentation of 21 fabulous watercolor illustrations. We hope you enjoyed them, and that they sparked a new (or renewed) interest in this superb art form. We also hope that it got you inspired to create your own terrific illustrations, because we just can't get enough of them.
Don't forget to tell us which of these illustrations and artists you like best, and don't forget to share any other artists you like, in the comment section below.
(Visited 2,877 time, 1 visit today)