"If you see a few lines of atrocious code, you can make a judgment about the programmer. By judging the programmer, you can judge his boss, and by judging his boss you can judge the company. That's the nature of fractals."
– Des Traynor
ADVERTISMENT:
The Best Deals For Digital Design Assets - InkyDeals.com. Learn More>>
Kevin J. Weir is an awesome artist – "I grew up in the woods of rural upstate New York, just outside of Binghamton. Went to Penn State for undergrad. Studied abroad in Australia. Photoshopped a vacation to Antarctica while in Australia. Somehow got a masters at the VCU Brandcenter. I'm now an art director at Droga5 in NYC. I enjoy bears, space and gifs.
Also, table tennis, mountains, science fiction, surrealist art, popcorn, animation and Jeff Goldblum." If you love his creepy gifs and what to see more of what Kevin does, you can go onto his website, follow him on Twitter, see what photos he puts on his Instagram, find yourself gawking at his Tumblr, or watch his clips on vimeo
1. French 42cm Gun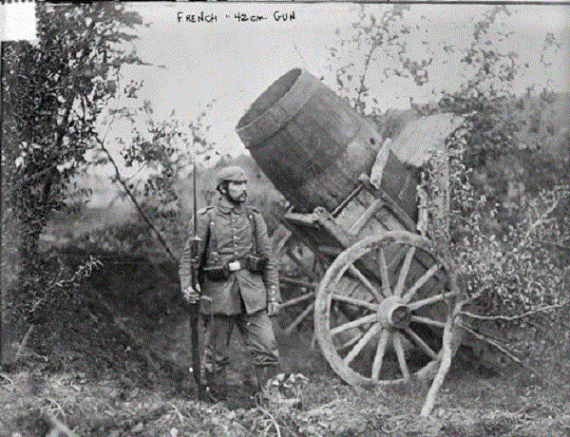 If you want to take a look at the .gif, you can do it here. And now, a little bit of history, and to get to know France in WW1 "During World War I, France was one of the Triple Entente powers allied against the Central Powers. Although fighting occurred worldwide, the bulk of the fighting in Europe occurred in Belgium, Luxembourg, France and Alsace-Lorraine along what came to be known as the Western Front.
Specific operational, tactical, and strategic decisions by the high commands on both sides of the conflict led to shifts in organizational capacity, as the French Army tried to respond to day-to-day fighting and long-term strategic and operational agendas. In particular, many problems caused the French high command to re-evaluate standard procedures, revise its command structures, re-equip the army, and develop different tactical approaches."
2. Princess Juliana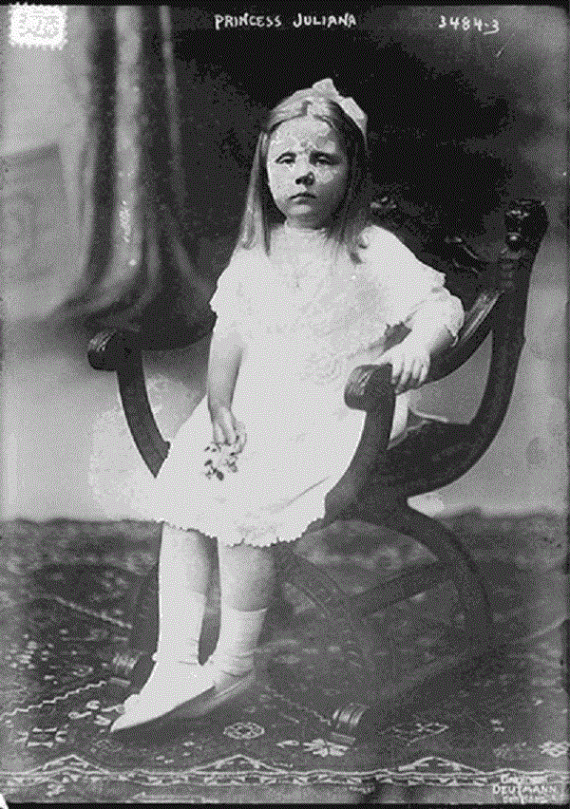 You can take a better look at the .gif right here. Who was Princess Juliana? Well – "Juliana Louise Emma Marie Wilhelmina; 30 April 1909 – 20 March 2004) was Queen of the Kingdom of the Netherlands between 1948 and 1980. She was the only child of Queen Wilhelmina and Prince Henry.
She was married to German aristocrat Prince Bernhard of Lippe-Biesterfeld, with whom she had four children: Princess Beatrix (born 1938), Princess Irene (born 1939), Princess Margriet (born 1943), and Princess Christina (born 1947). During the Second World War she lived in exile with her children in Ottawa, Canada. She became Queen of the Netherlands with her mother's abdication in 1948 and was succeeded by Queen Beatrix after her own abdication in 1980.
During her reign both Indonesia (Dutch East Indies) (proclaimed in 1945, recognized in 1949) and Suriname in 1975 became independent from the Netherlands. Her birthday was celebrated annually as Koninginnedag (Queen's Day) until the accession of her grandson King Willem-Alexander to the throne, when it was replaced with Koningsdag (King's Day). Upon her death at the age of 94, she was the longest-lived former ruling monarch in the world. She is commemorated in space, in the name of the asteroid 816 Juliana."
3. How the Pretzel Forts Were Wrecked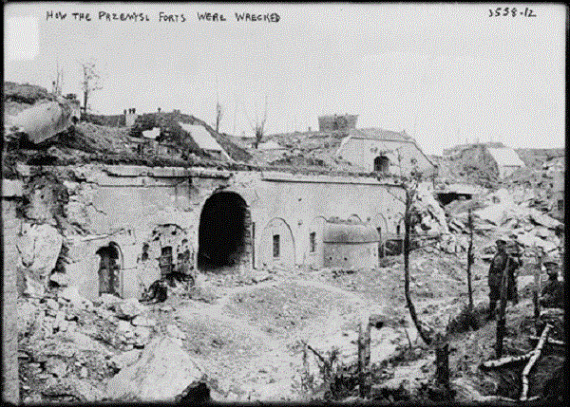 Go on this link to get a better look of the .gif. How were the forts destroyed in the war? You couldn't just attack them with your bayonets and hope the walls will crack. You needed artillery, and a superior strategy. One of the most efficient artillery weapon was Big Bertha, howitzer – "The howitzer was mainly designed by Krupp's Director of design, Professor Fritz Rausenberger, and his predecessor, Director Dräger. Many sources say that Bertha is a reference to Bertha Krupp, heiress and owner of the Krupp industrial empire.
Not all accept this connection. During the war, the Germans gave numerous other nicknames to the M-Device ("Dicke", meaning fat or big in German, is apparently not a reference to the physical aspect of Mrs. Krupp) The name "Big Bertha" subsequently came to be applied generically by the Allies to any very large German gun, such as the railway-mounted battleship guns known as "Langer Max" and the ultra-long range "Paris Gun". Strictly speaking, Dicke Bertha, or Big Bertha, is only applicable to the 42-cm M-Gerät howitzer."
4. Prince Henry of Prussia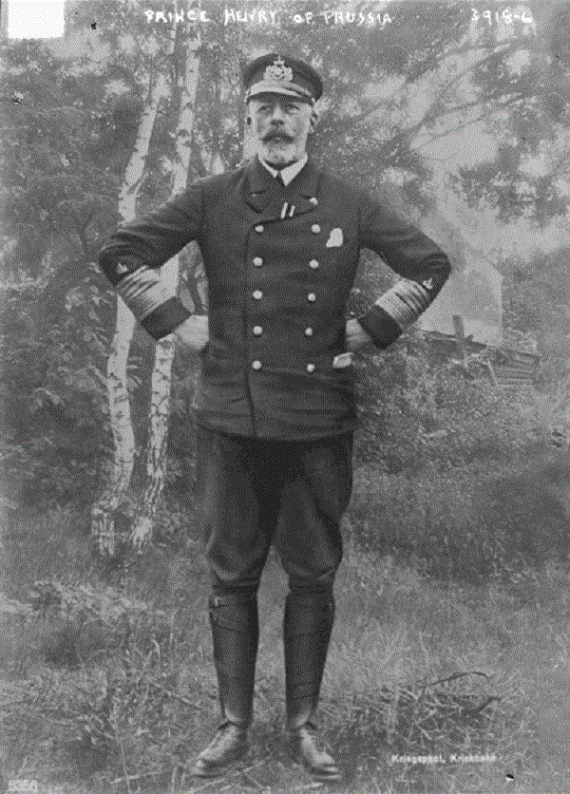 Get a look of Prince Henry of Prussia going through a process of divisibility right here. Prinz Albert Wilhelm Heinrich von Preußen to be more exact – "Born in Berlin, Prince Henry of Prussia was the third of eight children born to Crown Prince Frederick (later Emperor Frederick III), and Victoria, Princess Royal of the United Kingdom (later Empress Victoria and in widowhood Empress Frederick), eldest daughter of the British Queen Victoria. Henry was three years younger than his brother, the future Emperor William II (born 27 January 1859)."
5. Mother Jones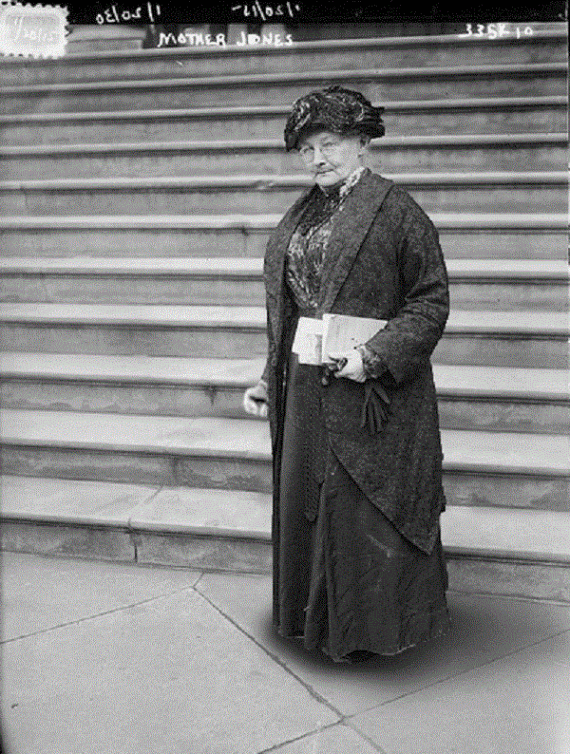 See Mother Jones in all of her glory right here. Mary Harris Jones was an exceptional human that fought for others rights. "Jones worked as a teacher and dressmaker, but after her husband and four children all died of yellow fever in the late 1860's, and her dress shop was destroyed in the Great Chicago Fire of 1871, she began working as an organizer for the Knights of Labor and the United Mine Workers union. From 1897, at around 60 years of age, she was known as Mother Jones.
In 1902 she was called "the most dangerous woman in America" for her success in organizing mine workers and their families against the mine owners. In 1903, upset about the lax enforcement of the child labor laws in the Pennsylvania mines and silk mills, she organized a Children's March from Philadelphia to the home of then president Theodore Roosevelt in New York. Mother Jones magazine, established in 1970, is named for her."
6. Ruins of Roebling's Works
The .gif is brooding and incredibly creepy, go in with utmost discretion. John Augustus Roebling was an engineer, an incredibly talented engineer. "John Roebling and his brother arrived in the United States at an interesting time. The nation was in the later stages of an economic boom, which ended in the Panic of 1837. Farmers were deeply affected by it. A dominant mode of thought in America would be called manifest destiny by the 1840s.
Transportation between eastern industrial hubs and frontier farming markets had become a matter of both national and popular interest. Many transportation projects were underway near the location he chose for his colony, but instead of continuing an engineering profession, he took up farming. After five years he married Johanna Herting, a tailor's daughter. Agrarian work was unsatisfactory to John Roebling, and the colony attracted very few settlers. In 1837, after the death of his brother and the birth of his first child, he returned to engineering as a vocation.
Roebling's first engineering work in America was devoted to improving river navigation and canal building. He spent three years surveying for railway lines across the Allegheny Mountains, from Harrisburg to Pittsburgh, for the state of Pennsylvania. In 1840 he wrote to suspension bridge designer Charles Ellet, Jr., offering to help with the design of a bridge near Philadelphia."
Kevin Weir has a deep mind that we just loved exploring. If you want to tell us your opinion about his art please do so by posting in the comments section below. We would love to hear from you!
(Visited 1,475 time, 1 visit today)