We are lucky to live in an age where we can design for a living. That is because the design is very important in modern society.
Every aspect of our lives is influenced by design. Whether it is your phone, laptop, and desktop, or even just your dining room table or favorite pair of jeans, you have probably chosen them because some designer did a really great job that appealed to you.
ADVERTISMENT:
The Best Deals For Digital Design Assets - InkyDeals.com. Learn More>>
It is no secret that being a designer is very popular nowadays. Most people who can draw, paint, illustrate or all three are going to at least try, at one point, to become designers. Those who manage to make a successful career in design understood something important: you have to build a reputation.
In today's article, we will be talking about a few things you should consider when building your reputation as a designer.
1. Start blogging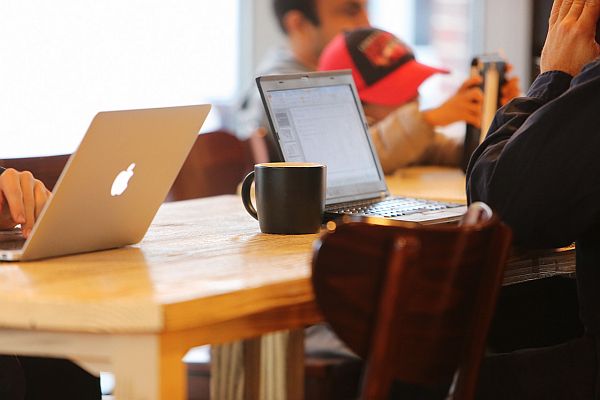 Blogging is a fantastic way to build a reputation since there is such a thing as a design community.
Having your own blog shows your peers and potential customers that you really put heart into what you do, and it also gives you the chance to show off your writing skills, proving that you are just as comfortable talking about designs as you are making them.
While we are on the topic of blogging, I should also tell you that…
2. You should focus on your area of expertise

Before starting your blog, take some time to think what niche of design you are best at.
It can be anything, from WordPress designer to UX for web apps, but you need to find your niche. That helps you focus your efforts and puts you on the way to becoming known as an expert in your area.
Keep in mind that…
3. You should enjoy your area of expertise

Gaining a reputation as, for example, an expert in web application user experience means that you will be mostly getting UX jobs.
So make sure that you choose your expertise wisely. That way, you know that you will be doing something that you like.
4. Use social media

Twitter is another great way to build your reputation. It is the main place online where designers go and discuss trends, best practices, tips etc., so you want in on that. Participating in discussions can get you followers, and followers are a decent way of measuring your reputation.
Also, you will learn a thing or two from participating in the conversations, so you get an education, as well as a reputation.
5. Be professional

Designers are artists, as far as I am concerned. Artists experiment a lot and at times, seem like they are from another planet altogether. That means that they get a bit more leeway when it comes to professional standards.
Every day may be casual Friday for creatives, but it still pays to take some standards into account. Take AIGA Standards of Professional Practice, for example.
6. Be tactful

Anyone who has ever worked in the creative field knows that clients can be difficult. Clients want something that they cannot describe, then by the time you have done the work; they have changed their mind.
It is important that, even if you are the expert, you keep a level head, and calmly explain things. After all, part of your job is helping the client get his dream design.
7. Ask questions

One good way of avoiding tense situations with clients is asking them questions in the interview, and throughout the course of the project.
If you have read the AIGA standards I linked earlier then you have seen that the very first thing it tells you is to get to know your client's business and design standards. This will show him or her that you are thoughtful and engaged in this working relationship.
8. Remember SEO

The internet is your bread and butter. You build your reputation online, you find your clients online, the work you do is for online pages.
People will google your name, and it is important that they find pages related to you, so make sure your SEO is top-notch so you will be right there at the top of the search results.
9. Be yourself and design greatness

Building a reputation is all about marketing yourself, so you might as well be yourself. Just be the best version of yourself that you can be, and that is a thing to consider in life, in general. And do not forget to make awesome designs.
That about concludes this article. I hope you found the items on our list useful, and that they will help you in creating a fantastic reputation for yourself.
If you have any other advice for our readers, be sure to post them in the comment section below, as well as any thoughts you might have on this article.
(Visited 1,141 time, 1 visit today)