Consumers face a dizzying array of choices. That's why companies try to build remarkable brands, building a vision that's aligned with business strategy. Branding illustrates who they are and what they do, provides clarity and inspiration to employees and resonates with all stakeholders – internal and external.
In 2014, according to Interbrand, this was the top 10 for the best global brands:
ADVERTISMENT:
The Best Deals For Digital Design Assets - InkyDeals.com. Learn More>>
Apple
Google
Coca Cola
IBM
Microsoft
General Electric
Samsung
Toyota
McDonald's
Mercedes-Benz
I'm going to talk a little more about their evolution in the next article. But what makes these brands so special? What makes them unique in the consumers' minds? Let's see some important attributes, according to Wally Olins, one of the best branding consultants ever known.
First of all, brand identity is the visible elements of a brand (colors, design, logotype, name, symbol) that together identify and distinguish the brand in the consumers' mind. Brand identity can be found in four areas of your business:
products and services (what you do and sell)
environments (where you do it and sell it)
communication (how do you explain what you're doing)
behaviour (how you behave in front of your employees and your customers)
1. Products and services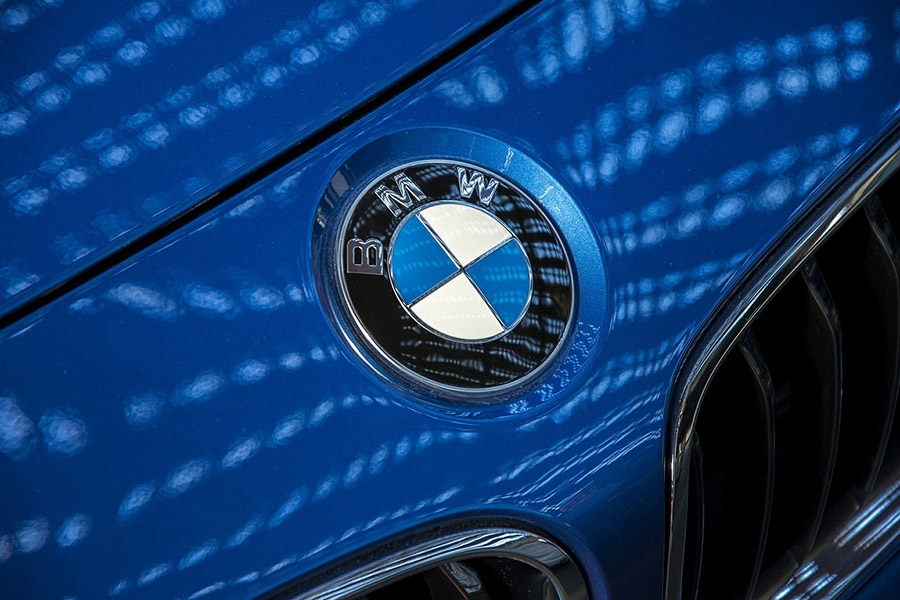 In some businesses, products and the way they work are by far the most significant attributes of a brand. Brands are challenged to deliver consistently satisfying goods and services to customers, but for some is more important than the others. Let's take BMW as an example. BMW is known for the high-quality cars, and that's why customers keep buying their products.
BMW is at the moment the number one luxury car maker. We all know that they make ultimate cars and concentrate on giving their drivers pleasure when piloting. Quality and reliability are strong points behind BMW success today. They believe in excellence in everything they do: service, product quality, customer relationships, product and brand recognition.
2. Environments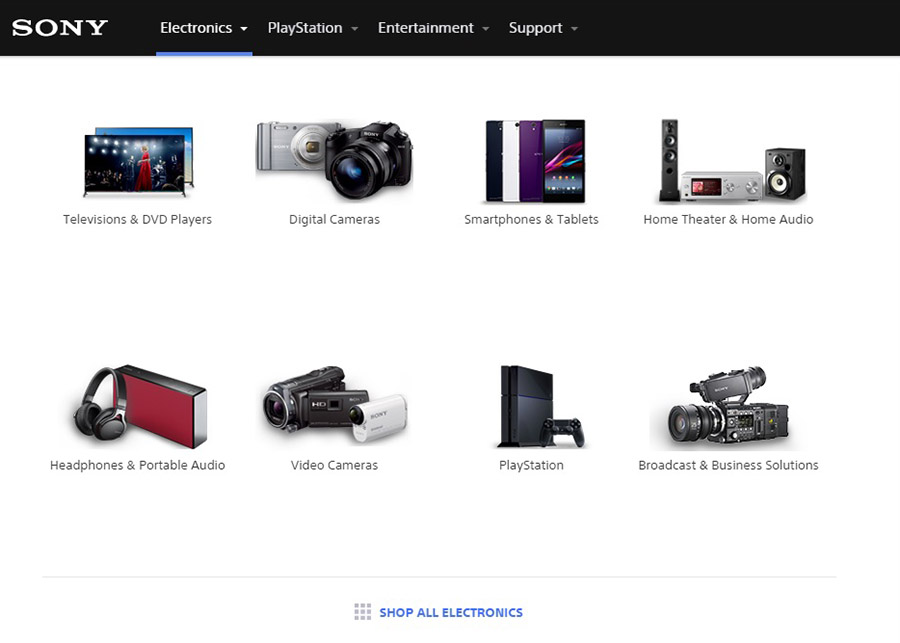 The environment is a critical factor in creating a brand identity. Consistent application of the visual system according to different environments helps reinforce the identity and raise visibility for the companies. Think about your website as an environment for your brand.
When you tell your story, and you sell your products online, it's very important to invest time and money in making the perfect website. A website is also vital because it helps you establish credibility as a business, and it's an excellent way to differentiate yourself. Make sure your online presence is all that it can be. If you take it seriously, there is no better approach to compete with the others.
A website is also vital because it helps you establish credibility as a business, and it's an excellent way to differentiate yourself. Make sure your online presence is all that it can be. If you take it seriously, there is no better way to compete with the others.
Sony is one of my favorite examples when it comes to great websites. They have thousands of products, so it's hard to expose all of them without confusing visitors. To solve that, Sony sorted their products into categories, so they made it far easier to browse for the one you are looking for. They also have sections like "Shop and Compare", "Accessories", and "Support & Drivers" to every category.
3. Communication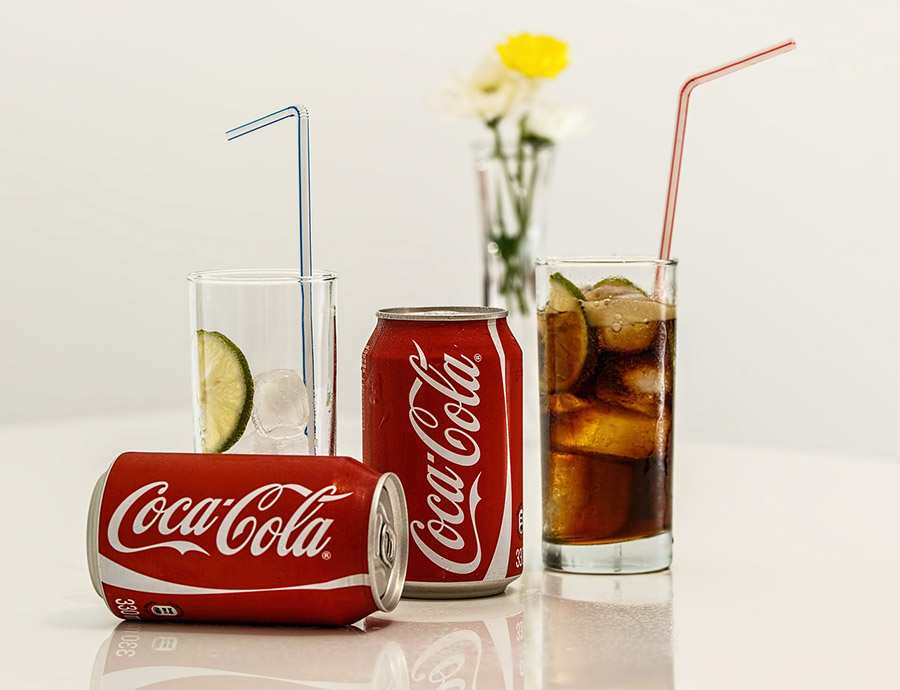 The only way to generate real engagement, connection and advocacy from the target audiences is through communication that is authentic and sincere. Communication happens when the consumer meets the brand through advertising, editorial mentions, sponsorships and purchase materials.
Communication is an interactive dialogue between the company and its customers. For instance, Coca-Cola is one of the firms that created their image through advertising in over 100 years. Did you know that Coca-Cola created Santa Claus as we know it?
4. Behaviour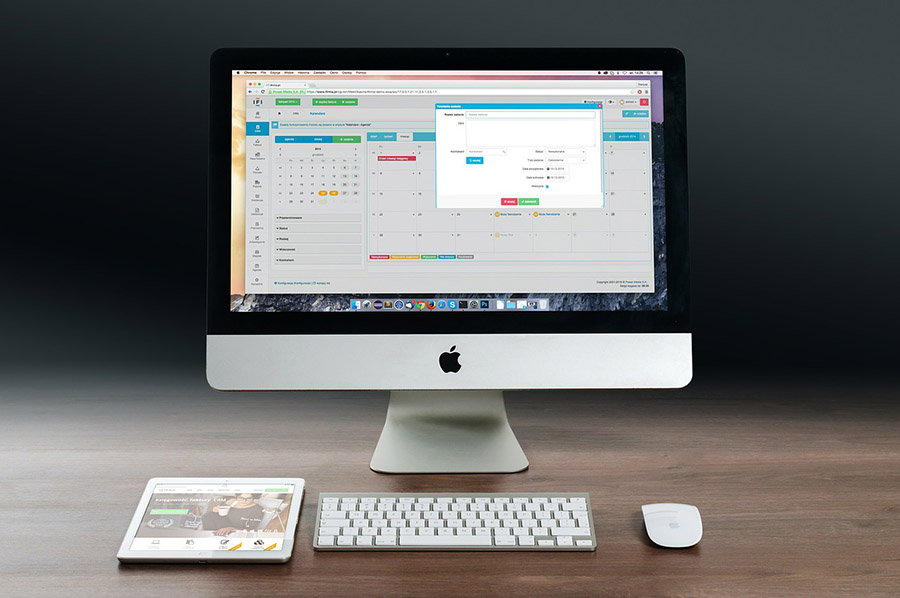 We judge services through experiences we have when we interact with a brand. Maybe some companies offer the same kind of products/services. What makes them different? What makes us choose one between them? Well, the experience they offer has an excellent value. That's how loyalty and lovemarks are formed. Lovemarks are built on respect, but they also make those crucial emotional connections.
Human beings are powered by emotion, not by reason. If you want people to take action, you need to appeal to their emotion. Take for example Apple. People buy their products because they love them, not because they need it. The company developed powerful emotional links that made customers love their products, and this is the reason of why Apple innovates so much. They understood human needs in terms of beautiful design for technology.
Conclusions
To conclude this article, it's crucial to create a unique brand for your business. Every company wants to be a customer's first choice and building a strong brand can play a large part in making this happen. Better perceptions outsell better products!
Don't forget to be relevant to the target markets that you want to talk to. The identity is often the first thing people will see at your business, so try to make a statement.
What are your favorite brands and why are they so special? I'm looking forward to hearing from you, so don't forget to share your thoughts in the comment section below.
(Visited 694 time, 1 visit today)