"There's no reason to keep a piece of furniture in your house that is so sacred and rare that you can't put your feet up on it and a dog can't jump up on it. Likewise, a book that sits on a shelf like a piece of porcelain, only to be admired, never to be read again, is a dead book."
– Elizabeth Gilbert
ADVERTISMENT:
The Best Deals For Digital Design Assets - InkyDeals.com. Learn More>>
Furniture, for all intents and purposes, is a commodity. Any survivalist will tell you that. We, however, are not survivalists. We think of furniture as essential to everyday life and, to some extent, survival (so maybe we kind of are survivalists). It has, after all, been a part of human culture ever since we started settling down, and stopped being nomads; always on the run from the next saber-toothed killing machine.
The oldest furniture ever is, contrary to popular belief, not that old night-stand from your great-great-great grandmother you have locked away in the attic, but a range of stone beds, seats, cupboards, shelves, and limpet tanks uncovered in Orkney, Scotland, dating back between 3100 to 2500 BC.
This finding in Skara Brae (the name of the village in Orkney) shows that people's desire for furniture did not solely depend on how easy it was to make. Wood was a hard resource to get in that area, so the local population turned to stone, which was readily available, to make it.
Furniture kept changing throughout the centuries and, indeed, the millenia, but we will not go too much in to detail about that. We will, however, talk a bit about Modernism in furniture, seeing as modernism is really what brought the idea of design in the spotlight.
The first steps toward Modernism were taken in the beginning of the 20th century. Famous styles like Art Deco, Bauhaus, De Stijl, and Vienna Secession all showed facets of the Modernist idiom, but it is not until the post-World War II years that the movement really fully bloom.
The mid 20th century saw the appearance of Mid-Century Modern, a movement in furniture design that used materials developed during the aforementioned war. No longer being limited to stone and wood, designers began creating furniture made with synthetic materials, such as plastics and fiberglass.
Notable names from this current include Arne Jacobsen, Florence Knoll, Paul McCobb, Eero Saarinen, and Vladimir Kagan – who also talked at length about this article's featured artist.
Now that we have given you a real brief history of furniture, let us talk about this week's artist of the week.
His name is Greg Klassen, and he lives in the Pacific Northwest, together with his wife and three kids, which he considers a source of inspiration, along with surrounding rivers, trees, and fields.
He makes a point out of creating his works, not producing them, as each piece is handmade and unique:
"My pieces are handmade, in the truest sense of the word.  I make one piece at a time and give it my full attention, starting with a tree and ending up with functional art."
He calls the furniture he makes "functional art", and we think that is a great way of defining furniture as a whole.
The story of how he came about creating "functional art" is almost as cool as his works:
"I received a degree in theology, before I traded in my textbooks for a handplane." said the artist, before revealing the awesome places in which he began studying furniture:
"I studied furniture design & fine woodworking in such diverse locales as California's redwood coast and an island village in Sweden, where I trained under two important furniture masters"
In talking about his creative process, Greg states that no two trees are alike, so neither are his works. Everyone of his works start off as a drawing in his sketchbook, only to take shape later in his models and mock-ups.
As he works with rough wood slabs, he uses lots of tools to turn the drawing on the paper, to the finished, tangible object. Neither a conservative, nor a modernist, Klassen uses both tradition hand tools and modern machines in creating his stunning works.
Details are extremely important to him, stating:
"It's important to me that the 'fingerprints' of the craftsman are on each piece I make. I try to marry the natural beauty of the wood with the skilled craftsmanship of the maker. When the two come together, a piece can really sing!"
Another intricate part of his process is the finish, itself. He pays extra special attention to detail, and makes sure that all his works have an "irresistibly silky smooth finish".
But enough history and biography. You came here to see pictures of awesome furniture, and that's what we are going to give you. We have chosen our favorite from four of his collections, but feel free to check out more on his website, here, and also an interview he did for Martha Stewart, and other articles about his works, here.
1. River Collection
"The collection Is inspired by the exciting edges and vivid grains found in the trees sustainably taken from the banks of the Nooksack River that twists below my studio."
The items from this collection are probably his best known works, and his absolute best, in our opinion.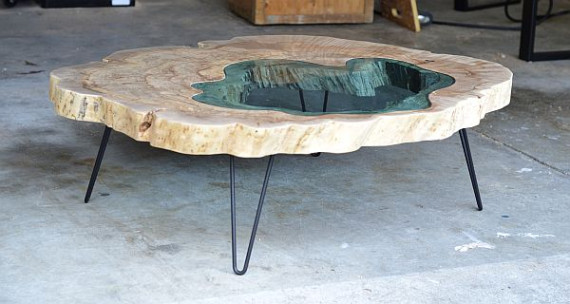 Pond Table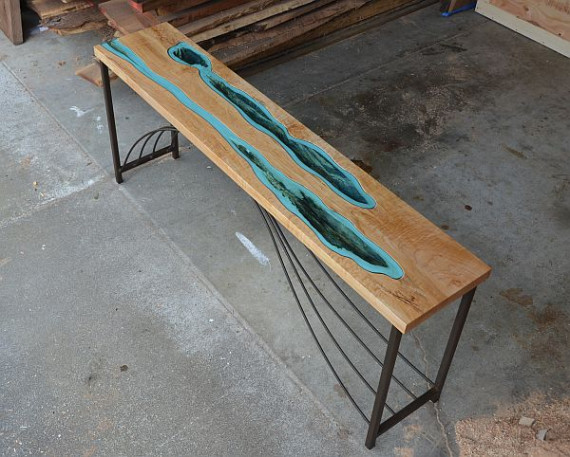 Pacific River Table
The Pacific River Table is a classy piece, not only because of the marvelous woodwork involved, but also because of the steelwork.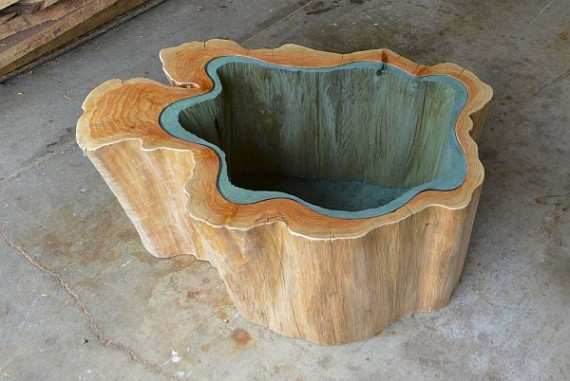 Cedar Lake Table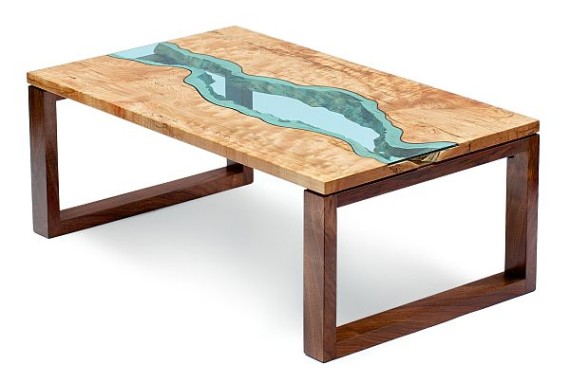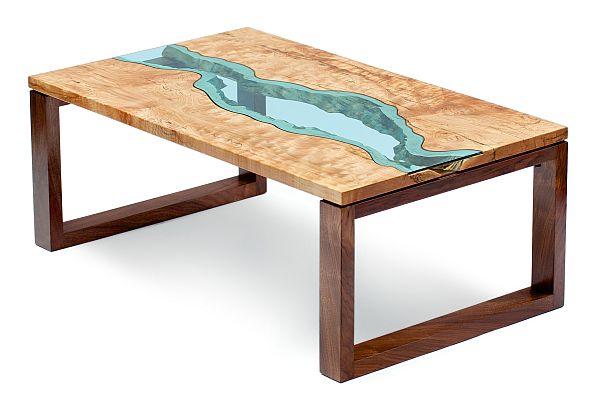 River Coffee Table No. 1
Jansen Conference Table
2. Live Edge Collection
"The collection is inspired by the remarkable beauty of "live" edge wood slabs. Just like the trees they're crafted from, no two designs are ever the same."
No glass here, just wood and steel.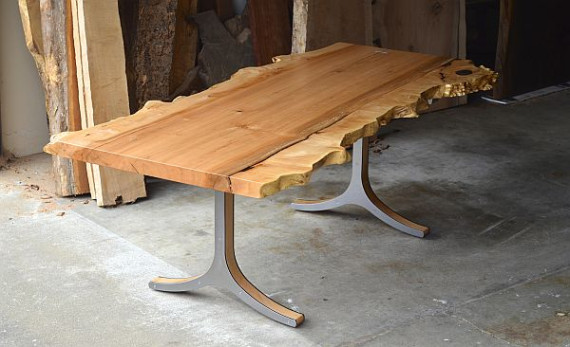 Maple Longhorn Table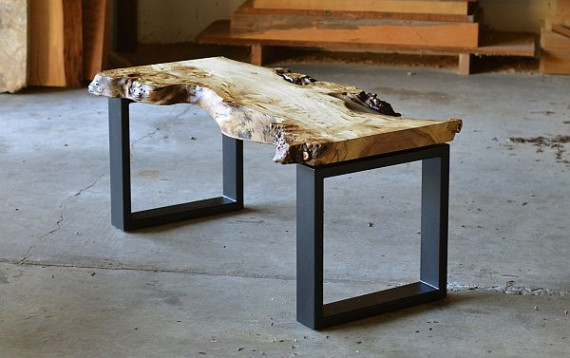 Elm Slab Coffee Table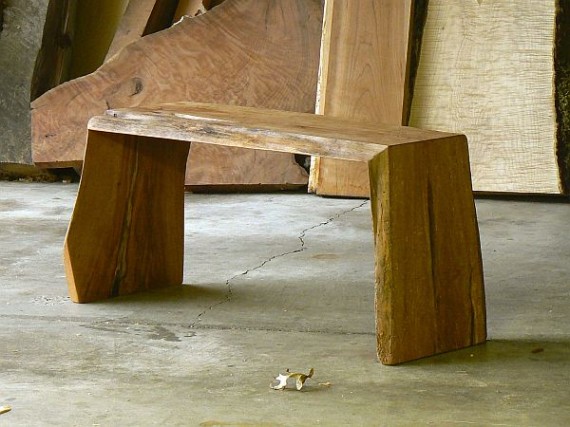 Pear Folded Bench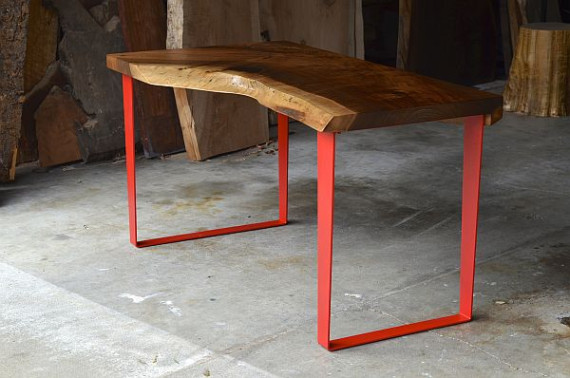 Red Walnut Desk
Whatever your job is, we can not see it being unpleasant if you are doing it from behind this desk.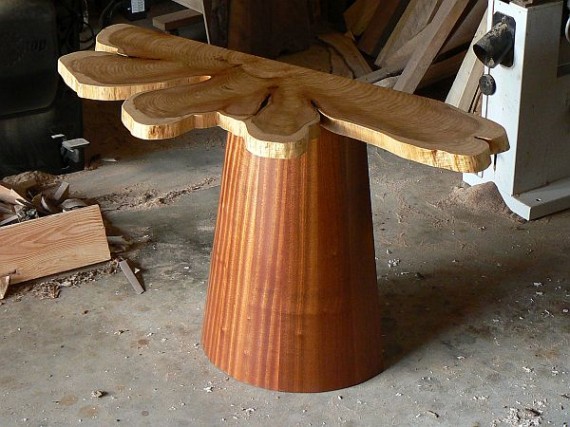 Flower Console
3. Mendocino Collection
"The collection is a confluence of craftsmanship with the graphic elements of modern design."
No real way to sum up what this collection is about, better than the artist did already. It is a marvelous blending of "vintage" looking furniture, but with a discreet modern twist.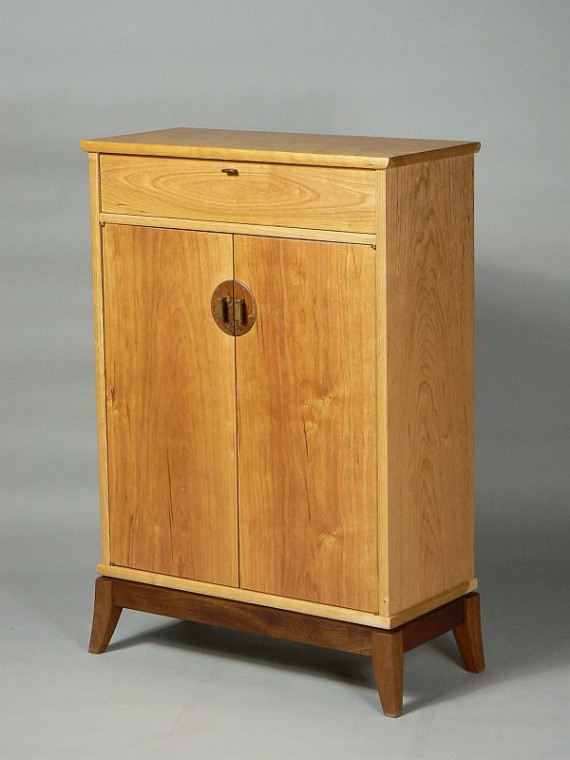 Lobland Cabinet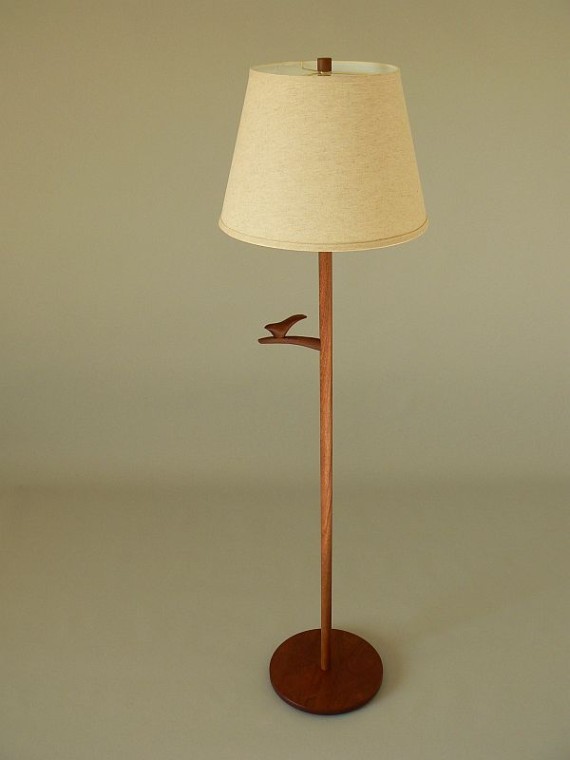 Bird Lamp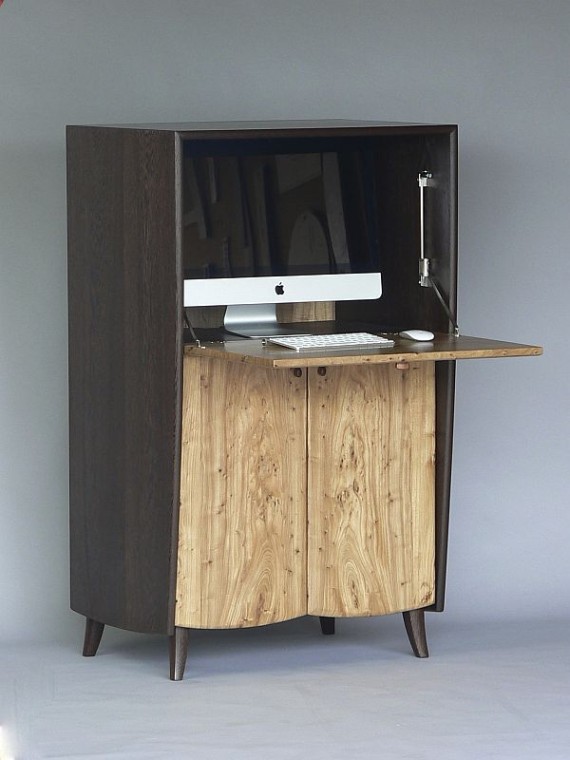 Spring Desk
If you do not own an Apple computer, this desk will kind of make you wish you did. But we are sure that there's all sorts of other things you can store in there. Vinyls would be our choice.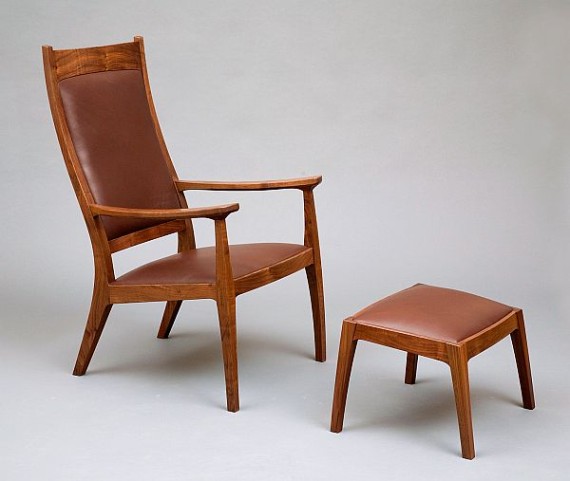 Barbie's Chocolate Chair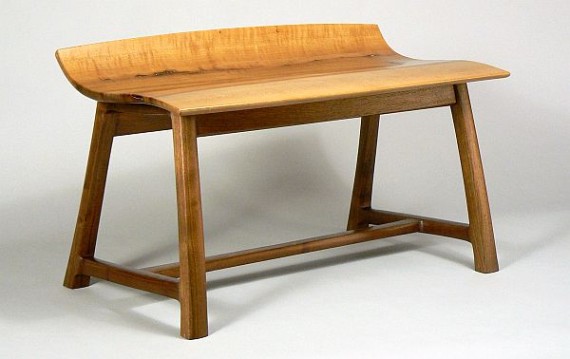 Mendo Bench
4. Linear Collection
"A collection of well-made objects crafted with a clarity of purpose and a simplicity of line."
Out of all his collections, this one has to be Greg's most minimalistic. We can't quite put our fingers on why it is so special, we just know that we daydream of daydreaming on the bed you are about to see.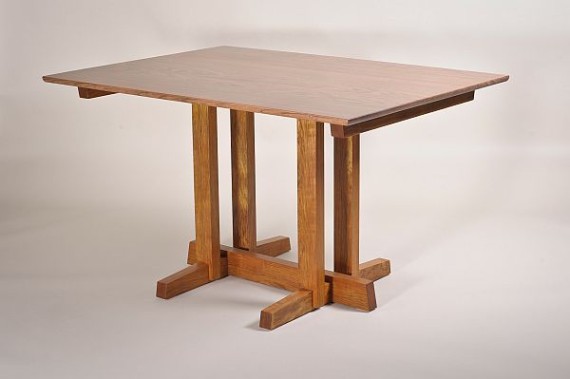 Nakashima Breakfast Table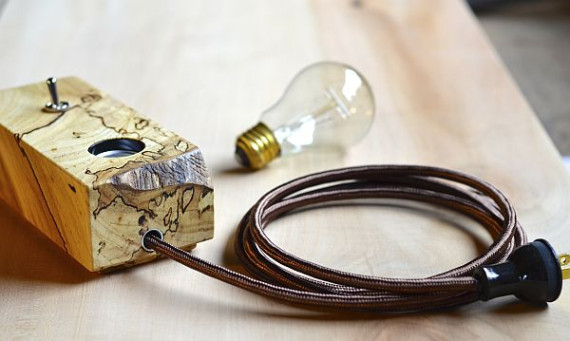 Edison Lamp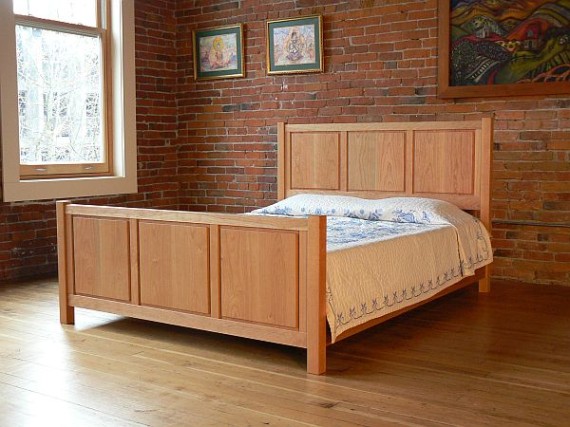 Kayser Bed
See what we mean? That just kind of looks like our perfect morning.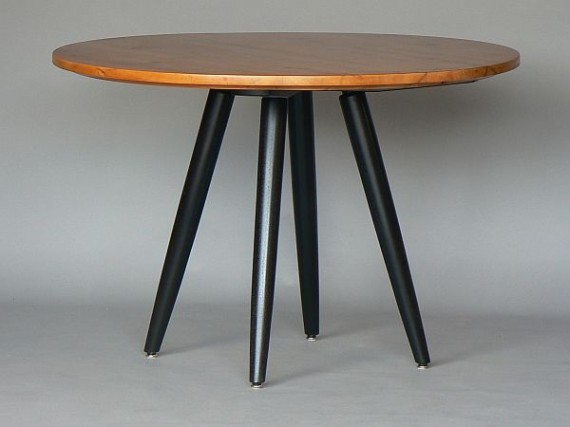 Round Yew Table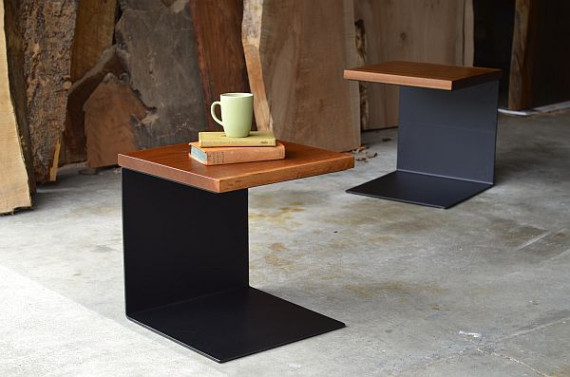 Pokorny Side Table
That wraps up this week's Artist of the Week. We hope you enjoyed Greg Klassen's works as much as we did. If so, don' forget to check out his website, by clicking the link we provided earlier in the article, or any of the images' source links.
Also, don't forget to leave us your thoughts in the comment section below, and if you want to see more cool furniture, go ahead and take a look at another article we did a while back.
(Visited 1,534 time, 1 visit today)