"Design is the method of putting form and content together. Design, just as art, has multiple definitions; there is no single definition. Design can be art. Design can be aesthetics. Design is so simple, that's why it is so complicated."
– Paul Rand
ADVERTISMENT:
The Best Deals For Digital Design Assets - InkyDeals.com. Learn More>>
We have all experienced these problems on a day to day basis, some more than others – ouch, how unlucky of them. It doesn't mean we can't just laugh them off. I don't want to live in a world where we can't just have a good old chuckle about our problems, after all, laughter is the best medicine.
From Danish writer Mikael Wulff and cartoon artist Anders Morgenthaler, we bring you these incredibly funny graphs. Graphs can be funny if they are done right. Don't believe me? Take a look down below and see for yourself.
1. The McDonalds Curve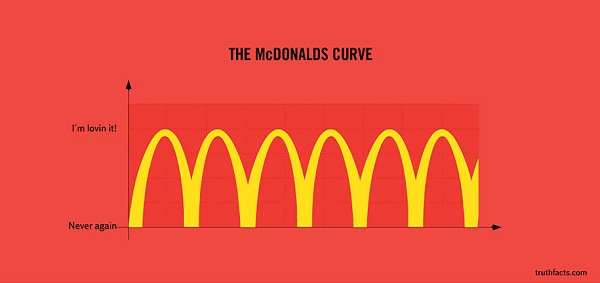 If you love fast-food and don't live in a cave, you certainly heard of McDonalds. And more than certainty you have decided to give up junk food more than once in your life; that is,  after eating a double triple quadruple quarter pounder with extra bacon. But here is the thing. You renew the "contract" every week. You seem to get back at McDonalds as soon as the lunch hour hits. This funny graph kind of predicts your cravings. Stop eating junk food, it is incredibly bad for you.
2. Toilet Paper Panic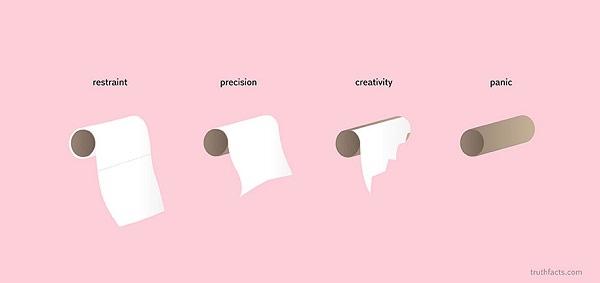 We have all dreaded this moment. Some of us have already gotten past this awkward experience in our lives, and now double check if there is enough toilet paper in the stall. But for those of you that are lucky enough not to have gone through the sheer panic that comes with the lack of toilet paper, heed this warning – always check if there is enough for your needs. ALWAYS! This graph shows us the phases of acceptance. When it is enough, well, you don't have to worry, but assuming that you are a great guy, or girl, you will leave some for the ones that will come after you.
The second phase is precision, when you just have enough. The third phase comes with creativity – to be honest, this is the worst one. Yeah, you may think of not having any would be worse, but think about it a little bit. Seeing that there are just a few centimeters of paper, not even a square, it can drive you crazy. The last phase is utter panic. Yeah, buddy, there is no hope for you, it is time to use your socks.
3. Religious Extremism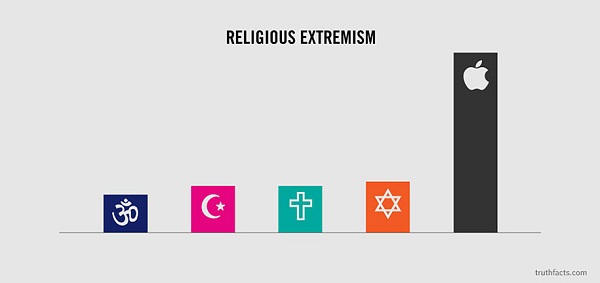 Yup, you got it right. Being an Apple fanboy is worse than being a religious fundamentalist. Let me rephrase that. Being a – insert brand name here – fanboy is worse than being a religious fundamentalist. Please stop it, for the sake of humanity, just stop it. Well, I'm over dramatizing this whole thing a bit.I can only classify Fanboys going on and on how their tech is better than the other, as praising an artificial deity.
4. When You Discover Spelling Errors In An Email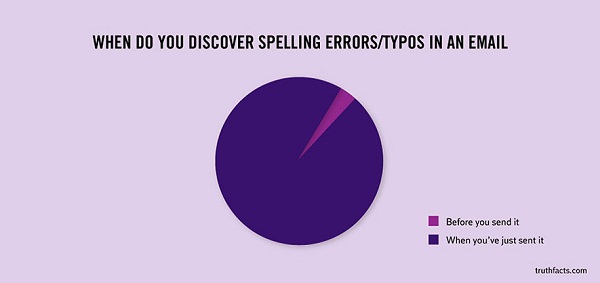 So you just composed this incredibly long email directed to your boss. It took almost an hour because the message is essential for your plans – taking a vacation right in the middle of the project isn't really obtainable, not even for that Queens of the Stone Age concert that you are dying to go to, but you believe in hope.
And that hope blinded you, made you dyslexic for that hour, so right after you finished the email, you clicked send. And then it hits you. In the heat of the moment, you completely disregarded grammar. Well, say goodbye to that awesome concert, and welcome those long hours at the office with arms wide open.
5. The Truth About Men's Sandals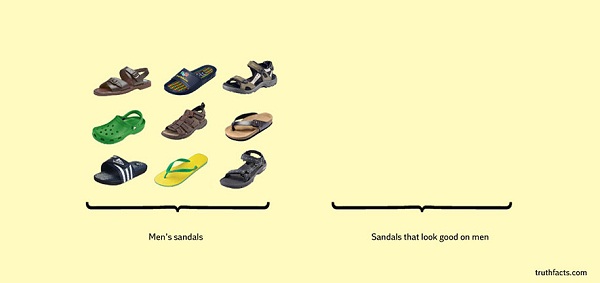 I think we all agree on this subject. They are just plain wrong. Yeah, they are okay if you plan on taking a trip to the beach and spending a day there, but if you allow yourself this, then what is the limit? What boundaries have you set? "They are so comfortable, and I can feel everything. God. I just love them."
You may think that hey, it is okay to take them to the office, or in the club, or shopping. Soon you will be covered in crocks, and seen by your peers as a connoisseur of sandals. Do you want this? Is this what you were expecting when you were thinking "Where will I be in 5 years?" – a sandal aficionado?
6. The Way Of The Banana!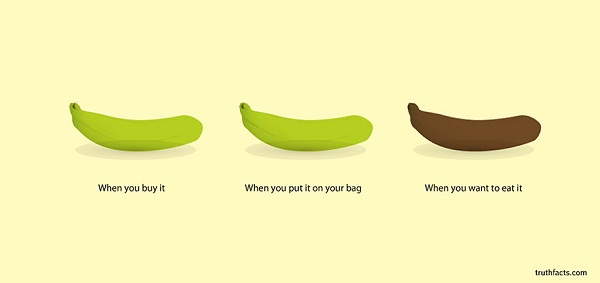 This happens to me all the time I go fruit shopping. I carefully pick the most scrumptious looking fruit out there. I calculate how much I am going to eat – or supposed to eat. I feel good about myself that I'm sticking to my plan of not eating fast food or junk food, anymore, and then I arrive home. Somehow, in my brain, there is an automated switch that turns on exactly after I put all my fruit somewhere in the house.
That switch makes me forget all about them; it is as if they were erased from this plane of existence for me. Days go by, and that totally random switch turns back on, reminding me of the sweet things I have waiting for me at home. I build this huge craving for bananas, oranges, and other easily perishable fruit, just to be welcomed with utter disappointment when I arrive home.
7. Things That Melt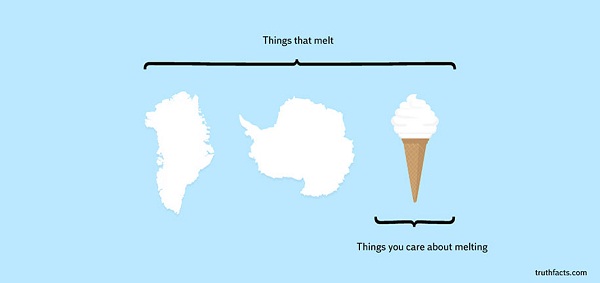 Unfortunately, we care too much for our ice cream melting in our hands, when we should instead be caring about the world around us. It is an individual task, to care about the environment. You shouldn't be waiting for change from the person that is standing beside you; you should be starting this chain of change right with you. Think about it, if you don't, those moments of your ice cream melting in your hand will be no more as in, the climate is going to change, and we are going to go extinct.
From the McDonalds "contract" to annoying fanboys we have all experienced these truths first hand. Which of them apply to your usual routine? Or better yet, which of them do you wish never to face again? Tell us in the comment section below.
Editor's Note: This post was originally published in March 2015 and has been completely revamped and updated for accuracy and comprehensiveness.
(Visited 3,877 time, 1 visit today)