The term "revolution" is used too often nowadays and its value and strength have diluted, but we are really witnesses to a great revolution in the art of creating websites. The focus has been shifted to the user experience and with popular devices such as smartphones and tablets at hand, we can now benefit from the same web features no matter the hardware.
Nowadays, responsive web design has become very popular and it designates a radical change in the online environment. Thus the Internet is evolving also from the user perspective, because it's connecting a wide range of devices and the designer must create websites to be rendered on different types of displays and operating systems.
ADVERTISMENT:
The Best Deals For Digital Design Assets - InkyDeals.com. Learn More>>
A pertinent example of one of the factors that contributed to this modification is the iPad tablet that simply won everyone over (I'm very curious what the aliens think about it). The huge number of available applications is a major contributing factor to its popularity. So I thought about lending a hand to web designers everywhere and put together a list of the 20 most useful iPad apps that could make your work easier and more fun. Moreover, the apps are free and I've personally checked them out, so download and enjoy!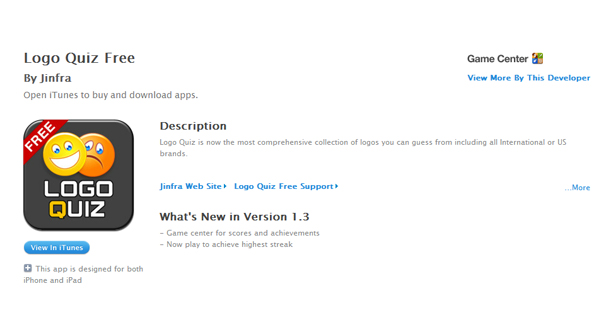 A good web designer must be a fine connaisseur of branding strategies and this application is really useful because you can test your knowledge in the domain and have some fun at the same time.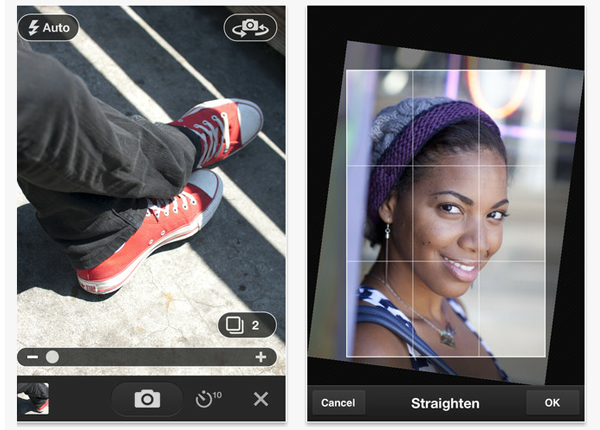 There's really no need to comment on this one. Photoshop is an essential tool for designers and this app allows you to create cool one-touch effects when you're on the go or maybe close to a deadline.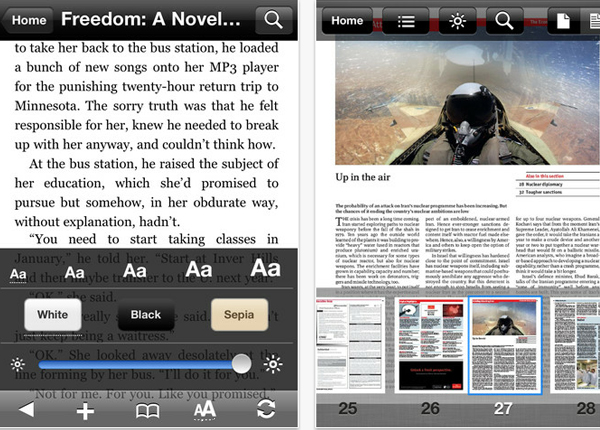 Staying updated to the latest news is mandatory for designers and this app allows you to read any Kindle books, newspapers, magazines and PDFs on the go and on a easy-to-use interface.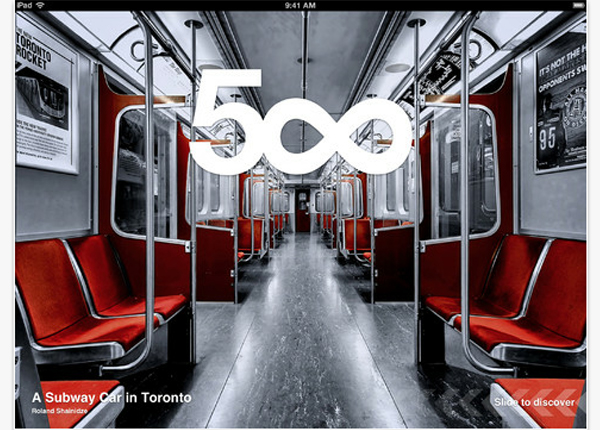 There are really few people that haven't at least once in their life enjoyed a picture from 500px. Amazing landscapes, touching moments and portraits are right there at your fingertips, ready to provide much needed design inspiration.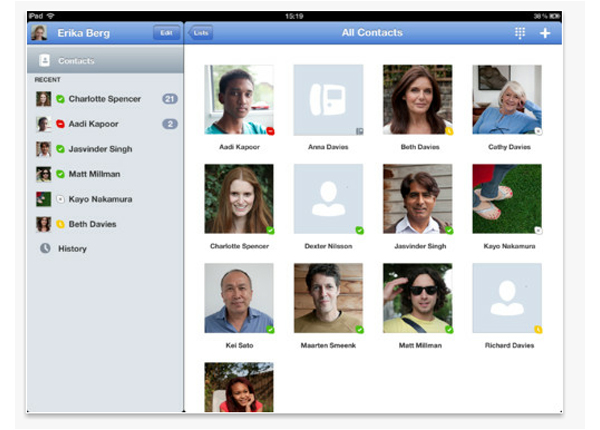 Skype is a famous name that pops up when you're thinking of staying  connected with your clients and a version for your iPad can be an extremely useful tool.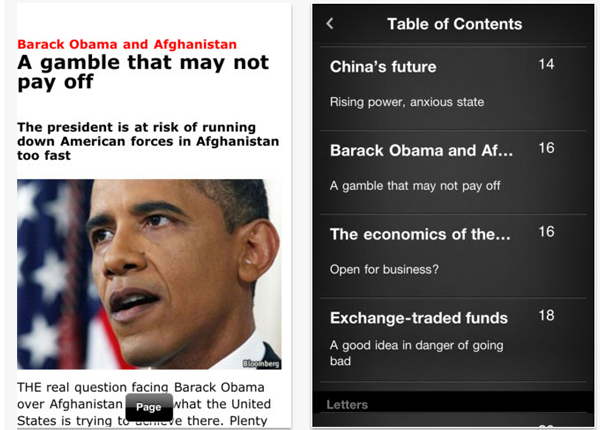 There are countless excellent magazines out there and they offer a great way to stay in touch with the latest design trends and pick up some new skills. But time is a limited resource and this app brings together your personal selection of magazines on your iPad.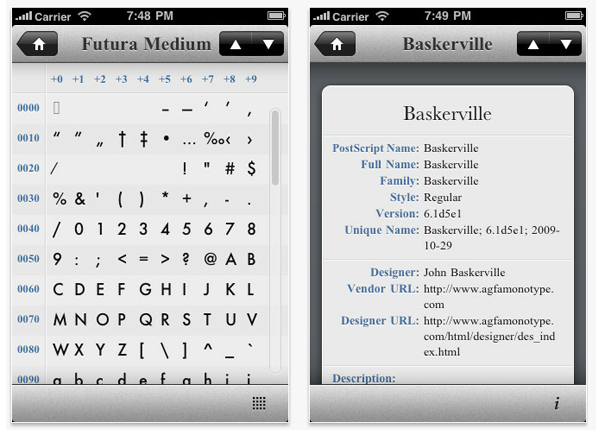 Fonts are an essential part in creating a pleasant visual interface in web design. This font viewer app is very useful because it shows you all the fonts in your device and the glyphs included in them.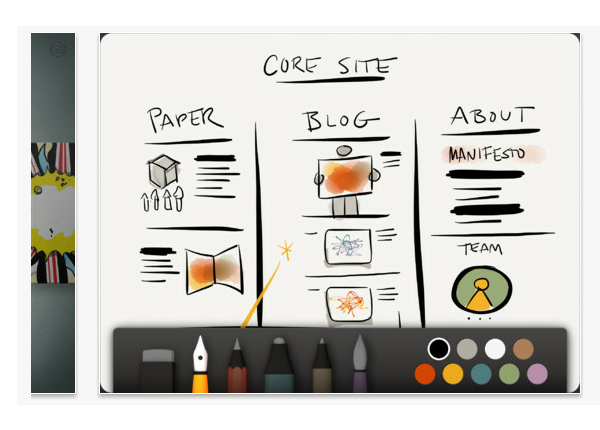 This app helps you adapt to your busy schedule and not lose any creativity on the way. When you have an idea, you can just jot it down using your iPad and Paper.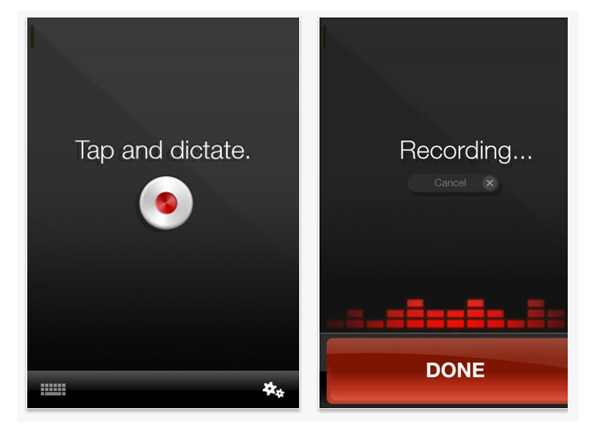 Many web designers prefer to maintain a personal blog, but it supposes a significant amount of work. Dragon dictation offers great help in this department, because you can talk freely and it transforms the speech in written format.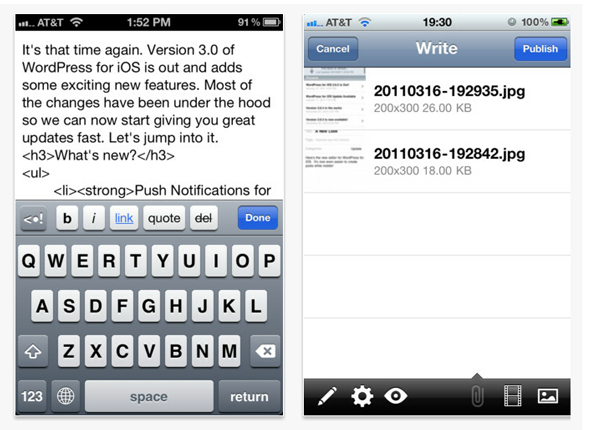 A more serious version of the Dragon dictation app mentioned above, WordPress for iPad helps busy designers update their personal blog any time, any place.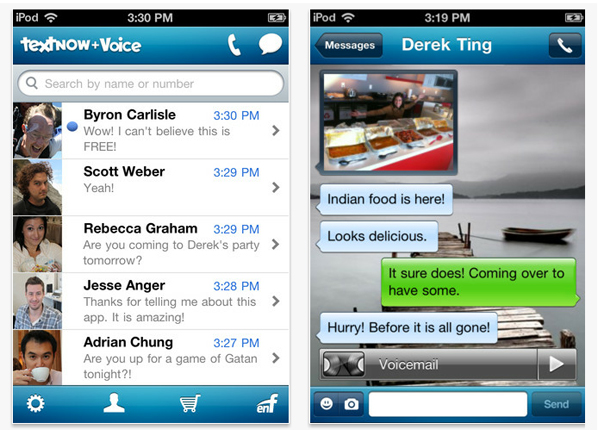 Stay in touch with clients, colleagues or friends and family through this free app that turns your iPad into a phone. You can get your very own phone number and someone a line when you don't have enough time or aren't in the right place to make a phone call.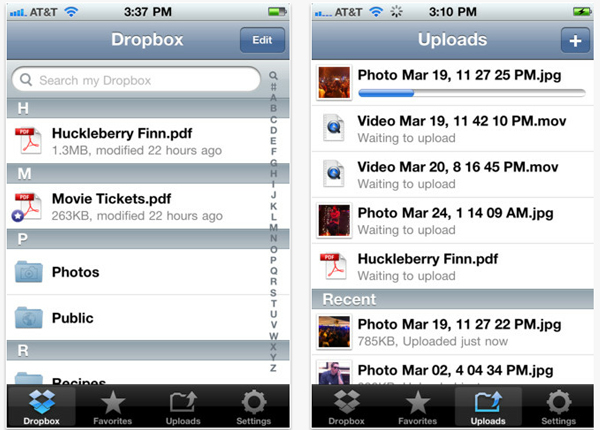 Dropbox was very useful in its initial version, but the iPad version is even more useful because it really makes your life easier. It offers a second chance to undo any mistake and it's also highly recommended that you secure your files, no matter which device you use.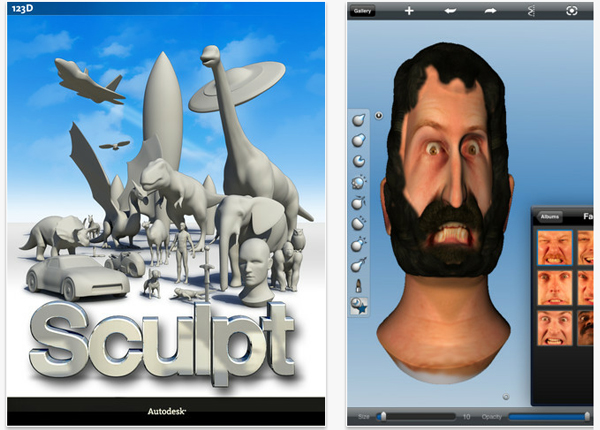 Designers are usually passionate about 3D effects because of the visual impact they create and this wonderful application combines necessity with a fun activity. Sculpt away and save your work, so you can use it in future design projects.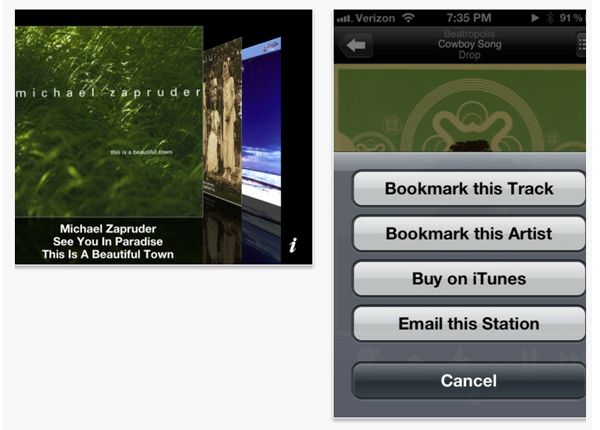 Music is a great support and inspiration for anyone spending tons of hours in front of the computer, especially for creative professionals. By using the Pandora Radio application, you can work away and enjoy your favorite radio stations at the same time.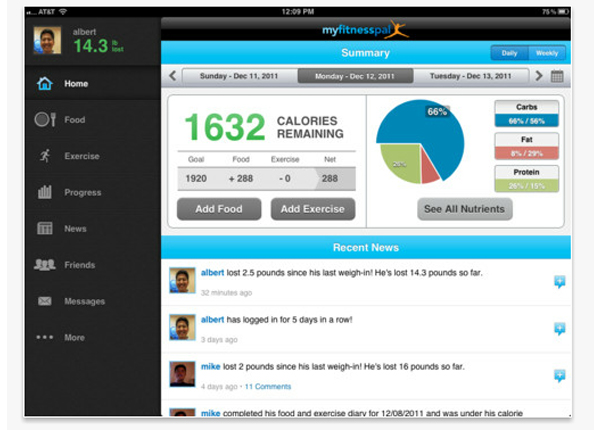 I am a designer and blogger and both activities imply sitting in a chair for long periods of time. This has made me more aware of sedentariness, which is an issue for all of us. Calorie Counter won't make you fit and healthy, but it offers a fun way to better manage your eating habits.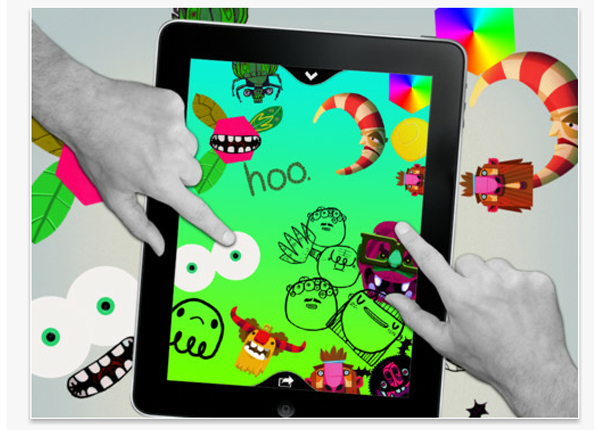 Yes, you can also create your own wallpapers by using this fabulous application, which also proves efficient for your imagination and inspiration. Also, it can be fun and relaxing after a hard day's work to play with shapes, colors and other abstract elements.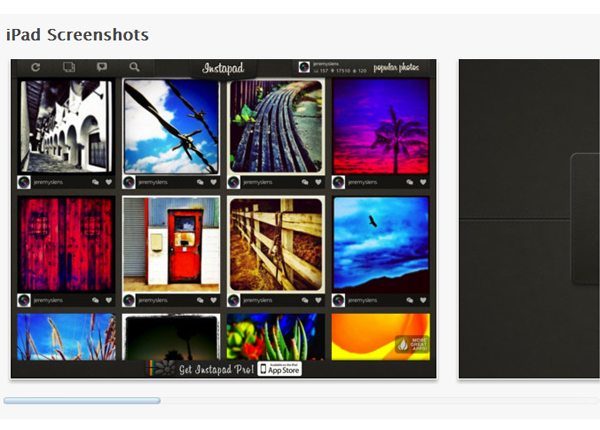 Everyone's familiar with the resonant success of Instagram, since Apple named it the "iPhone App of the Year". In order to gain access to and enjoy the photos made and shared through Instagram, the InstaPad gallery was created.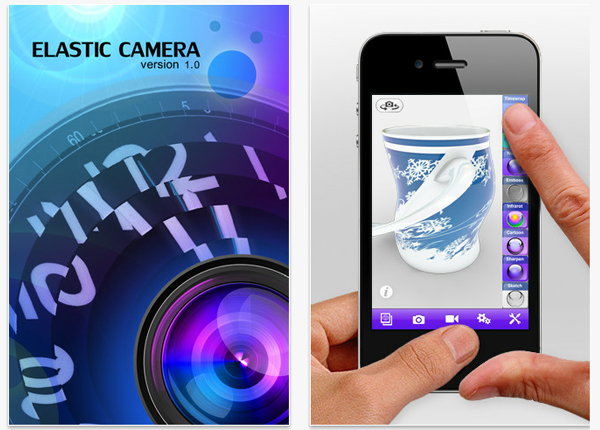 This is an app created mostly for photo manipulation lovers because it allows you to morph your photo (or video) into numerous preset elastic filters. If you want to have some fun with your designs, this is the way to go.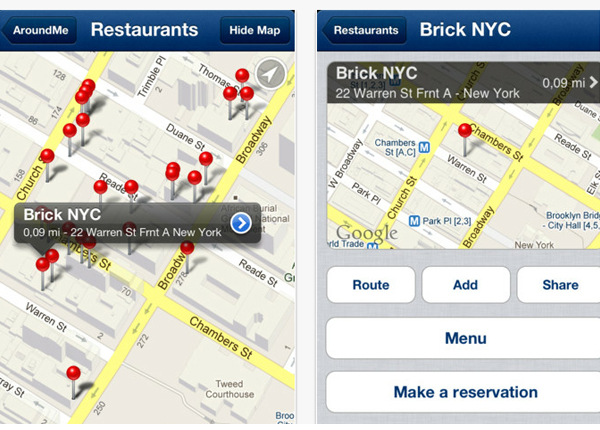 No matter how many projects you have in queue, social life isn't something to neglect and in order not to waste your time, this application will suggest the best solutions for relaxing or having fun. It's actually useful for everyone, but I included it as a hint that hard-wroking designers such as yourself should go out and enjoy themselves from time to time.
20. iBooks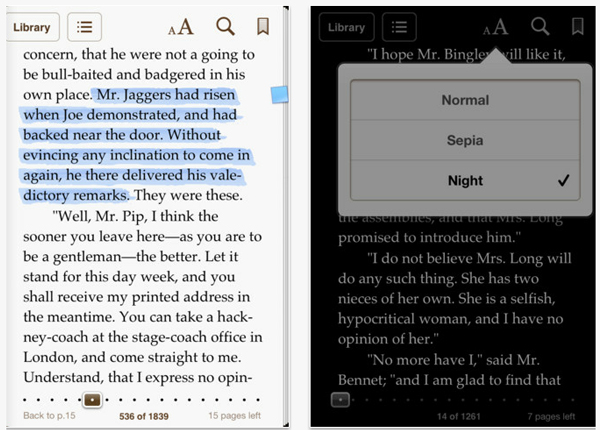 The fact that we're living in a predominantely digital age shouldn't render books useless or obsolete. It just offers us easier acces to them and specific pieces of information that would normally be harder to find. So take advantage of this quick and easy way to improve your design skills!
Have you used any of these apps? We would appreciate it if you let us know what you think about them in the comments section below.
(Visited 559 time, 1 visit today)