"If you can't draw as well as someone, or use the software as well, or if you do not have as much money to buy supplies, or if you do not have access to the tools they have, beat them by being more thoughtful. Thoughtfulness is free and burns on time and empathy."
– Frank Chimero
ADVERTISMENT:
The Best Deals For Digital Design Assets - InkyDeals.com. Learn More>>
Ever since the first photograph was taken, people have been looking at way to modify pictures. Before we had computers, ink, paint, double-exposure, piecing negatives or photos together in the darkroom, scratching, and airbrushes were all methods used in editing images.
In fact, the only read difference between modern photo manipulations and the ones of the past is that the latter are so much more easy to make.
The 80's sparked the digital retouching revolution, with the Quantel Paintbox and Scitex workstations being used professionally. These were, however, soon replaced on the market by Adobe Photoshop and the Adobe Creative Suite, in general.
Adobe is, indeed, the market leader, and for good reason, most would say. But there are plenty of other image editing tools out there, and some of them are also completely free of charge.
In today's article, we will be showing a few of the best such we found while scouring the vastness of the interweb, so you do not have to waste precious time looking for them yourselves.
1. Adobe Photoshop Express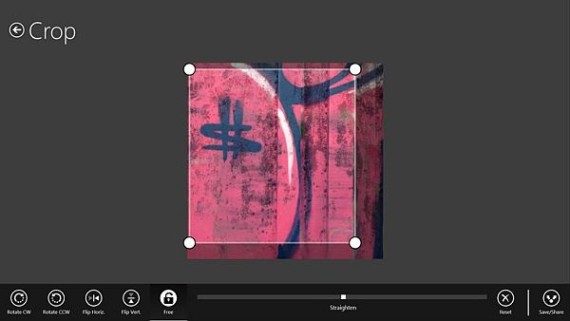 Ok, just to get things out of the way, the first item on this list is going to be an Adobe product, but unlike other tools from the company, this one is completely free.
Optimized for touchscreens, Adobe Photoshop Express is a light version of its famous bigger brother, and it includes a few essential photo editing tools for quick touch-ups on the go, like crop, straighten, rotate, flip, and red eye removal. It also includes an auto-fix for one-touch adjustment of brightness, exposure and shadows, as well as over 15 effects.
2. GIMP

GIMP, or GNU Image Manipulation Program, is widely regarded as the alternative to Adobe Photoshop.
Developed by Spencer Kimball and Peter Mattis, and released in 1996, GIMP was originally called the General Image Manipulation Program, and it was a semester-long project at the University of California, Berkley.
Currently it is at version 2.8, and it features a customizable interface, various photo enhancement tools (corrective mode, filters etc.), and digital retouching tools, like a clone tool and a healing tool.
3. PhotoScape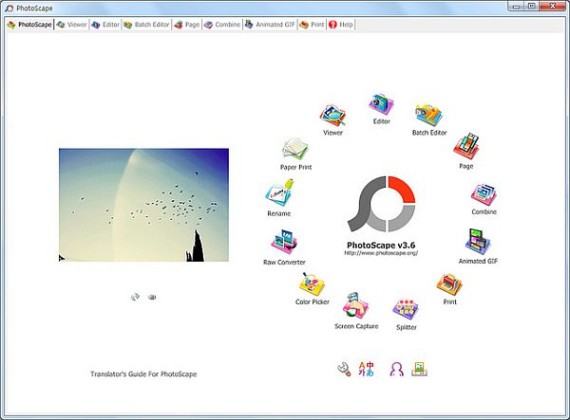 PhotoScape might not be much to look at, but it is a really versatile little program with lots terrific features. You most likely want to know what the editor can do, so we will briefly talk about that. If you want to know about the other features, you can visit their "Help" section here.
The program comes with 13 really cool filter, like cellophane, linear gradient, and distorts, to name just a few. It has the essentials, of course: crop, resize, sharpen, red eye correction etc., and it also has silly objects you can place onto the photo and edit them if you just want to goof around for a bit.
4. PhoXo

Another really small program, PhoXo's download file has a measly 4MB, but it is pretty impressive what they managed to pack into it. You get over 50 special effects to play around with, as well as wide variety of tools for retouching, painting, measuring, and all that.
Although it probably is not the most professional program out there, playing around in it might just provide you with a bit of design inspiration, it being so easy to use.
5. PC Image Editor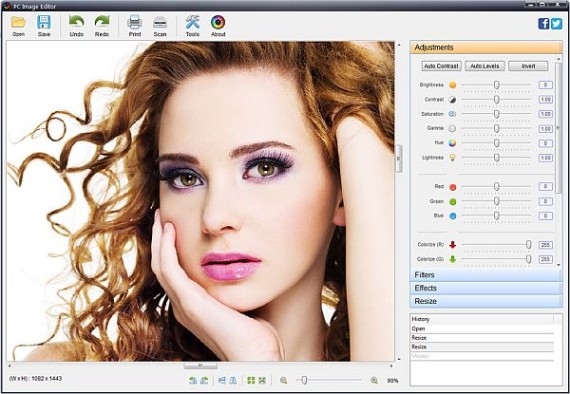 Definitely not the most imaginatively named tool on our list, PC Image Editor is, however, a really good free program. The makers of the program are trying to market it as a beginner-level program, something for users to start becoming acquainted with the world of graphics editing.
It boasts over 15 filters, like Mosaic, Sharp, and Emboss, and it also has 11 adjustment commands, like Gamma Channel, Hue etc.
6. Picasa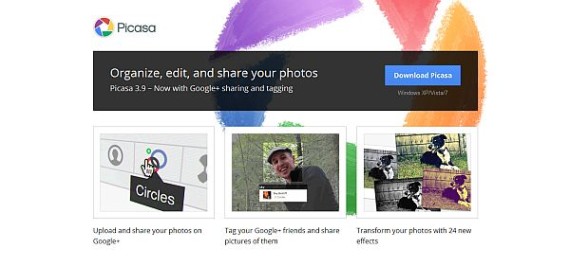 Picasa is a perfectly serviceable tool that goes above and beyond the call of duty. Aside from allowing you to edit you pictures in plenty of cool and fun ways, it also allows you to share them, and it scans your hard drive for images, sorting them into folder based albums.
Some other cool feature Picasa has, being a Google product, are search capabilities and face recognition technology.
7. LazyPaint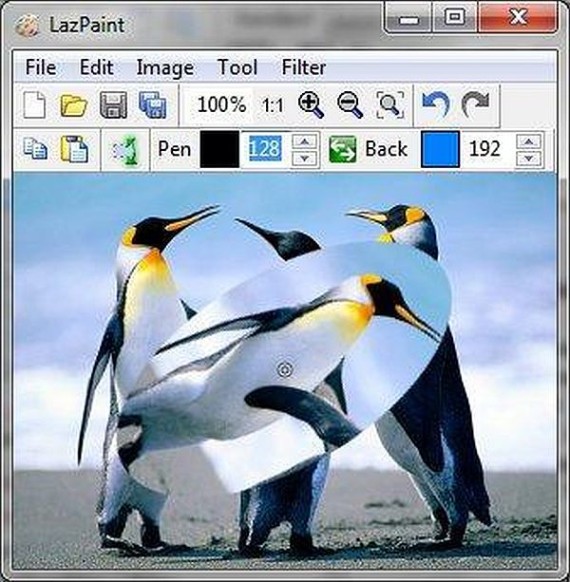 LazyPaint is definitely not a free alternative to Adobe Photoshop, but it is a fantastic program if you are have only just started to learn image editing. Its user interface is really intuitive, so you will hit the ground running, as they say, and can immediately start playing around in it and familiarize yourself with its features.
It lacks most of the features needed for natural photo improvements, but it has more then enough tools for artistic photo manipulations, so even you are an experienced user, you can definitely have a bit of fun with it.
8. Magix Photo Designer 7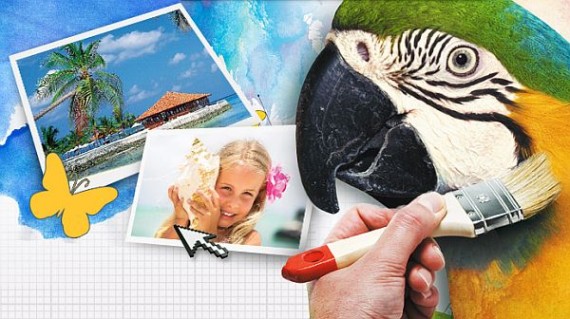 Magix, on the other hand, is a pretty reasonable alternative to classic image editing tools. Aimed at both amateurs and more seasoned users alike, this program boasts a few really cool features that allow you to easily play with images and come up with some interesting creations.
It has both the essentials, like crop or rotate, and also has a few nifty artistic effects that allow you to turn your photos into caricatures, paintings, or even panoramas.
9. Serif PhotoPlus SE

Although the starter edition is clearly though of as a way to promote the paid version, Serif PhotoPlus SE still definitely has plenty of cool features, chosen in such a way that you might just want more, but you won't be frustrated by not having enough.
It has a very intuitive interface for anyone familiar with Adobe Photoshop, and the learning curve is not too steep even for users who haven't really worked with Adobe. Also, you get the much loved red-eye reduction tool.
10. PhotoPad Photo Editing Software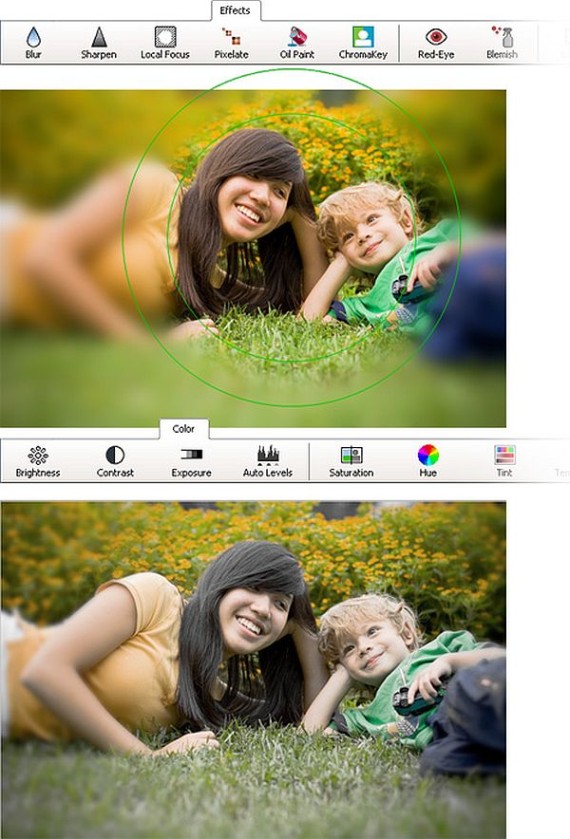 Supporting all popular image formats, and coming with a full array of effects, tools and features, PhotoPad Photo Editing software is one terrific program. Aside from coming with the aforementioned features, which allow you to make, among other things, photo collages and mosaics, the user interface is also particularly good, being really intuitive.
That wraps up our list of the 10 best free image editing tools for Windows. We hope you found the items on this list useful, and that you will have a blast trying them out. Don't forget to leave us your thoughts in the comment section below, and any other free image editing tools you think we should know about.
If you are interested in trying a paid photo editing program, check out this review written by SoftwareHow.
(Visited 1,856 time, 1 visit today)