The general job description of a graphic designer is a pretty vast platform. Wherever there is a logo, letterhead, brochure, layout to be made or any other design project for either the online or print, you will surely find a graphic artist behind it. There is basically a large domain in which designers can develop their business, which is great because this offers them multiple choices and they can truly do something that they enjoy.
On the other hand, this also means that they have to be proficient in several more specific domains. Depending on the clients' demands, they have to be able to dabble in all sorts of related fields, like Copywriting for example.
ADVERTISMENT:
The Best Deals For Digital Design Assets - InkyDeals.com. Learn More>>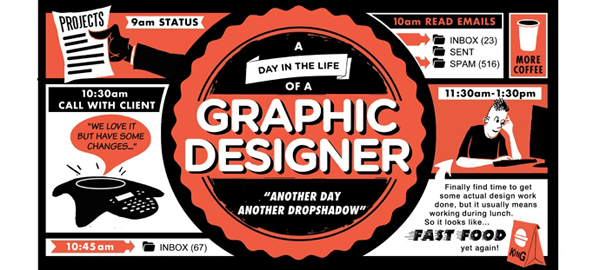 As a graphic designer, you have to know how to make use of specific demographics to establish your target audience and then be able to make your work pleasing. You are in charge of presenting your preliminary draft and doing so visually, orally or in writing; you are also the one who accomplishes the final version of the project on complex computer software. And everything from your surroundings can qualify as design inspiration, but let's face it: we all turn to the Almighty Internet to provide us reliable pieces of information and fast.
This being said, how much do you really rely each day on the Internet in your work as a graphic designer?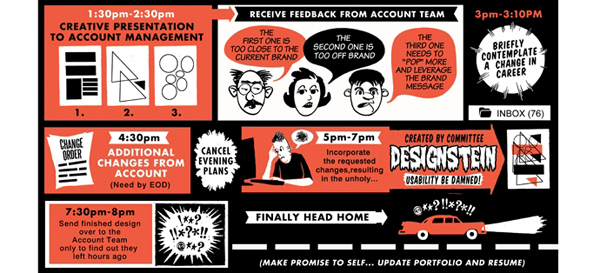 Fortunately, graphic designers do not depend solely on the Internet. They do however need it to gather various design resources for their personal collection and for establishing efficient communication with clients and other relevant people in the business.
This graphic will actually reveal to us how much people all over the globe rely on the Internet every day. There are some pretty impressive statistics there, huh?

Have you thought about the number of hours you spend on the Internet each day?
(Visited 1,318 time, 1 visit today)