Win a Kindle Fire courtesy of Inkydeals.com!
Today, our sister site Inkydeals.com are bringing you guys a fabulous giveaway! We created Inkydeals.com as a place to go for really great deals on design resources for creative professionals. Here you can find all types of highly discounted products, sometimes the deals going up to 90% off the normal price!
Read more about the prize: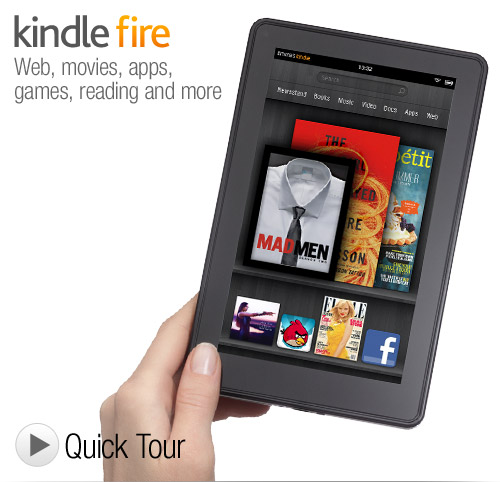 Movies, apps, games, music, reading and more, plus Amazon's revolutionary, cloud-accelerated web browser
18 million movies, TV shows, songs, magazines, and books
Thousands of popular apps and games, including Netflix, Pandora, and more
Ultra-fast web browsing – Amazon Silk
Free cloud storage for all your Amazon content
Vibrant color touchscreen with extra-wide viewing angle
Fast, powerful dual-core processor
Favorite children's books, graphic novels, and magazines in rich color
How to enter the giveaway:
All you have to do is to enter your email address in the box at the bottom of the article and hit "Submit". This will automatically make you a subscriber of the Inkydeals.com newsletter. To keep your entry to the contest active, you must make sure that you remain subscribed to the Inkydeals.com newsletter for the duration of this contest.
Note: Everyone can enter the competition, it's available worldwide.
Increase your chances of winning!
Double your chances of winning the Kindle Fire by sharing this fabulous contest on Facebook and/or Twitter. Be sure to enter your email first in the box below and after that share the contest via Facebook or Twitter.
– Facebook – Share this giveaway on Facebook and then post one comment with the url to your wall post (click on the time/date stamp of the announcement to get the url of your Facebook post);
– Twitter – Tweet about this giveaway (click on the date/time stamp of your tweet to get the url to your Twitter post)
Winner results:
We will announce the winners here on Pixel77 on December 20th, 2011. We will contact the winner via email.
Good luck!
[formbuilder:1]