Vector Monuments You'll Need in Your Design Projects & Their Story – Part 1
As a graphic designer, you need all sort of types of graphic design resources. Today we're going to focus on vector monuments, giving you examples of vector resources in this field, as well as some interesting information regarding each element. To create a better design project, it's good to understand the importance of the elements included and, why not, a little bit of their history.
Vector monuments can represent a valuable resource for those who work in the travel industry, such as travel agencies, travel websites and so on. These type of resources can be very useful when designing a website in this domain, when creating a catalog, a flyer, a poster and other printable promotional products. You can even use them to create souvenir t-shirt designs, mugs, badges, key trinkets and so on.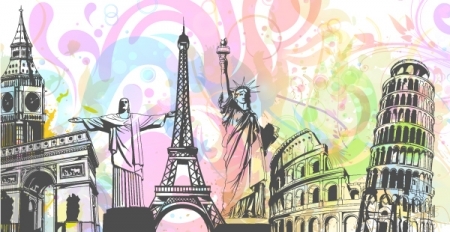 Eiffel Tower
This impressive and icon monument of Paris was built between 1887 and 1889 as the entrance arch for the Universal Exposition, that was a World's Fair that marked the centennial celebration of the famous French Revolution. The tower was assembled by 300 workers who joined together not less than 18,038 pieces of puddle iron. Gustave Eiffel (the main designer of the tower) was assisted by engineers Emile Nouguier and Maurice Koechlin and architect Stephen Souvestre. While building the tower, one man lost his life. The tower was inaugurated on the day of 31 March 1889.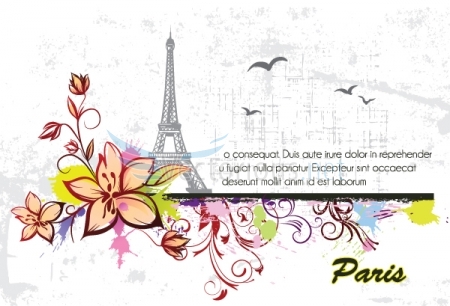 La Tour Eiffel (in french) is also called La Dame de Fer (The Iron Lady) is located on the Champ de Mars in Paris. With over 7 million visitors early, this monument is both a global cultural icon of France and is considered one of the most recognizable structures in the world.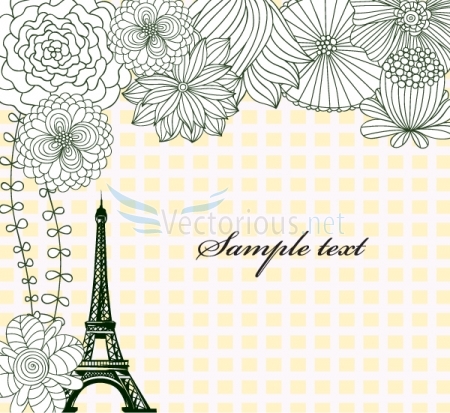 The tower is 1,063 ft tall (324 meters), which means that it has the same height as a 81 story building. Of course, the tower is open for visitors, having three levels of access. You can buy tickets to go up the tower by stairs or with the elevator. Moreover, on both first and second levels you will find restaurants to get your rest at a glace of wine while admiring the view.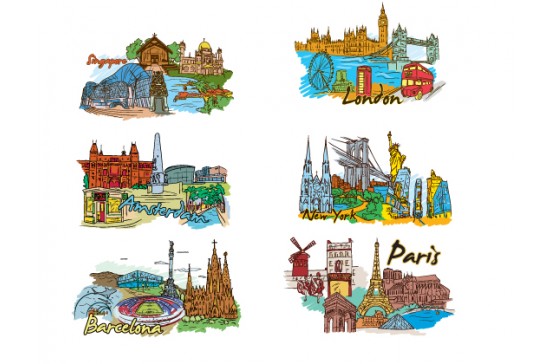 Pisa Tower
This is a monument that stirs the imagination of both young and old people, being visited by thousands of people monthly. This construction of this interesting tower was started in 1174 by Bonanno Pisano. An unfortunate event happened when the tower reached its third story as the works ceased and the construction began sinking into the ground. The tower remained in this state for 90 years! It was finally completed by Giovanni di Simone and Tommano Simone (son of Andreo Pisano) and it was crowned the tower with the belfry in the middle of the 14th century.
If you want to go to the top of the Leaning Tower you will have to mount not less than 294 steps placed in the form of a spiral inside the tower.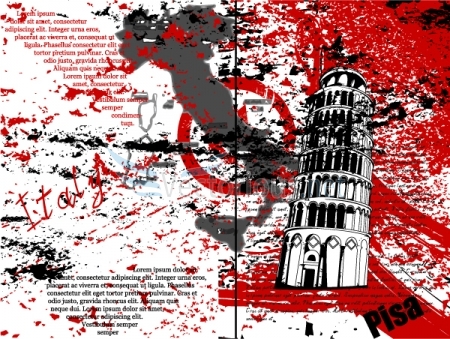 This great monument is of Romanesque style, it has a cylindrical shape and it has six open galleries. These galleries are separated by a cornice and each presents a series of small arches fitted on the capitals of the slender columns. At the base of the monument you will see a series of big blind arcades beautifully decorated.
Even though it's a real architectural masterpiece, this tower is mostly renowned for it's strong inclination. The story is that this inclination is due to the sinking of the ground from the early stages of its construction – so the tower wasn't built inclined, as some might state.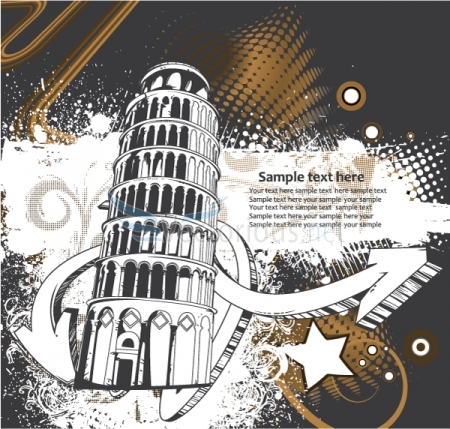 We think that this monument has to be on everyone's "must see" list, and as soon as possible, because, unfortunately, it continues to sink about 1mm every year. Meantime, officials supervise the construction with instruments of very high precision.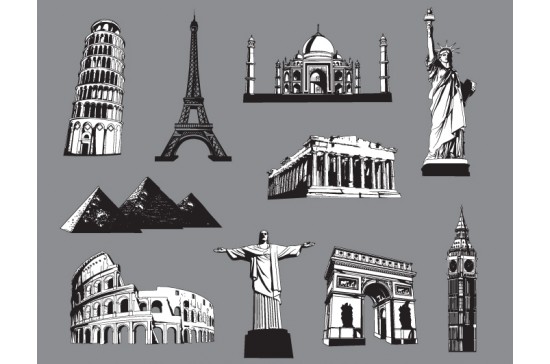 Statue of Liberty
This widely known monument is a colossal neoclassical sculpture situated on Liberty Island in New York Harbor. The Statue of Liberty is designed by Frederic Bartholdi and it was a gift to the United States from France. The sculpture features a female in a robe which represents Libertas – the Roman goddess of freedom, holding a torch and a tabula ansata (a tablet which evokes the law) – on this tablet it's inscribed the date of the American Declaration of Independence, July 4th 1776. This famous statue has become the icon of freedom, as well as of the United States.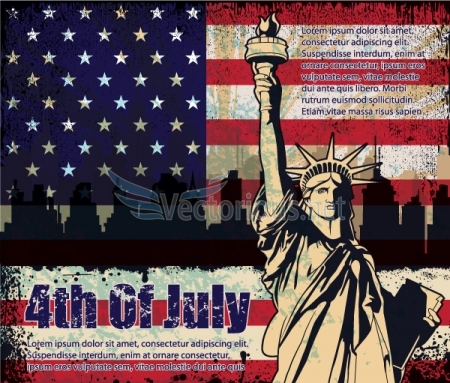 Have you seen any of these monuments for real? Which one inspires you the most?