Become a Designious.com fan on Facebook and we will return the favor with a special coupon of $10 only for you! You can spend it as you wish on Designious.com!
Here's how it works:
ADVERTISMENT:
The Best Deals For Digital Design Assets - InkyDeals.com. Learn More>>
If you're already a Designious fan on Facebook
If you're already our fan, go to our Facebook Page and click on the Designious Fans tab on the left side of the page. There you will find the coupon code which you can use on Designious.com. Add your favorite items to your cart and, at checkout, use the coupon for a $10 discount.
The coupon is valid for only 30 days, so be sure to use it as soon as today!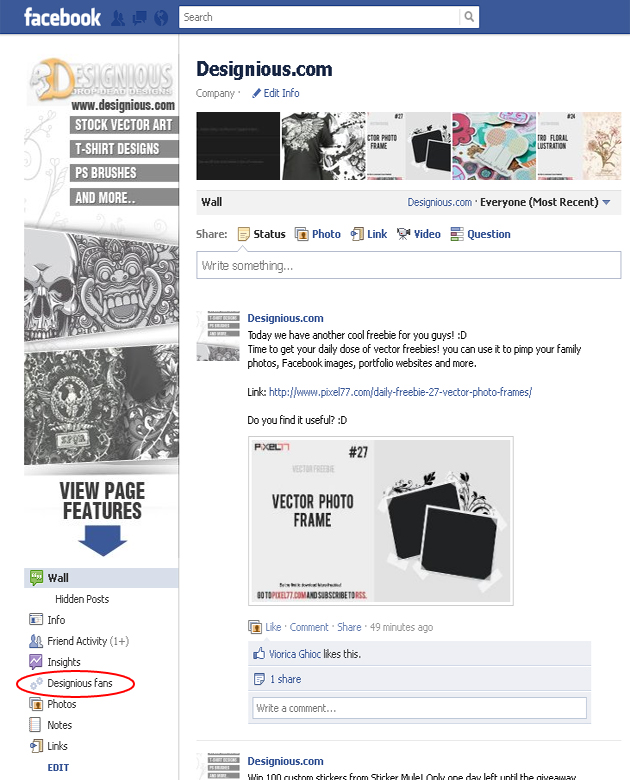 For new Designious Facebook Fans
We would like to welcome you in the Designious family, here you will be protected from bad vector graphics and you will be pampered with freebies, high quality vector art and help if needed.
To get the $10 coupon, all you have to do is to visit our Facebook Page and become our fan for life :D
A lot of surprises await along the way, see for yourself today!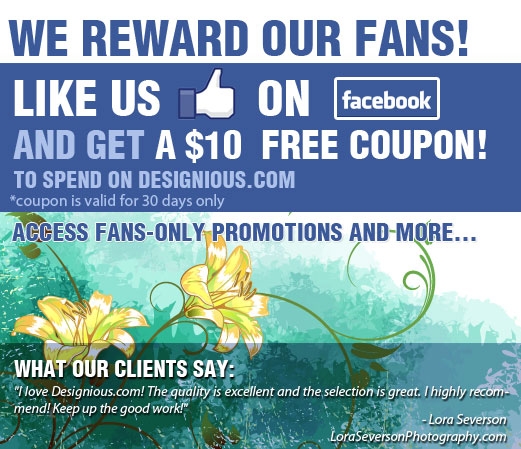 So what are you waiting for? Let's get social!
(Visited 321 time, 1 visit today)