"'Friends' was an education in intelligent comedic banter; in intelligent vernacular. It was an education in scene study. It was an education in group dynamic. I came out of there with a master's degree in comedy."
– Matt LeBlanc
ADVERTISMENT:
The Best Deals For Digital Design Assets - InkyDeals.com. Learn More>>
Jennifer Aniston, Matt LeBlanc, David Schwimmer, Lisa Kudrow, Matthew Perry, Courtney Cox. Each of those names is very familiar to you. Who am I kidding? You are not just familiar with those names. Any and each one of those names instantly brings in mind a show that statistics and my own empirical observations, say you absolutely adore.
I am, of course, talking about F.R.I.E.N.D.S. The decade-long sitcom featuring six friends living in Manhattan, in a building that has a cafe on the bottom floor, and who get into all sorts of hilarious hi-jinks, in what I see as a prolonged attempt of growing up (I should know since I am going through the same thing).
Created by David Crane and Marta Kauffman, the show originally aired on NBC on September the 22nd, 1994, and lasted for 10 seasons, with the series finale airing on May the 6th, in 2004. During its run, it was constantly one of the top 5 most watched TV shown, according to Nielsen ratings, with the 8th season reaching the top spot, and the series finale being the most watched in the history of television, with more than 52 million people tuning in to see the show's disclosure.
Both commercially and critically acclaimed, F.R.I.E.N.D.S was nominated for 62 Primetime Emmy Awards, and winning one for its 8th season. The show has also won six People's Choice Awards, three Logie Awards, and one GLAAD Media Award, Golden Globe Award, Satellite Award, and Screen Actor's Guild Award each.
The series began development nearly one year before its release, and I find the show's original name Insomnia Cafe so much cooler than the one it ended up with. Still better than the intermediate name Friends Like Us.
Kauffman and Crane brought Kevin S. Bright onboard, and together they prepared a seven-page treatment of the show, and pitched it to NBC. After several script changes, and a final name change from Friends Like Us to just Friends, the show was finally picked up by the network  and became the smash hit we all know and love.
It has been ten years since the show ended, and 20 since it started, and TBS celebrated F.R.I.E.N.D.S' 20th anniversary back in September with a marathon. To promote this, they commissioned artist and graphic designer Allison Hoover to do a series of really cool minimalist posters, which we will be showing you shortly.
But first, a thing or two about Allison. As stated on her own website:
"Allison Hoover is an Art Director from Chicago who will soon trade in her snow boots for a surfboard in Los Angeles. Fresh out of Miami Ad School, she is a hip-hop loving creative with undercover skills in strategy and media. Most often you can find Alli watching music videos, cheering on the Chicago Bulls, eating anything with avocado, and working on becoming Beyonce's next backup dancer. Her favorite tweet of all-time? "Sometimes I get emotional over fonts." @KanyeWest."
And now, in her own words:
"Before becoming an Art Director, I was a media planner. I spent my days in stale spreadsheets when all I wanted to do was create awesome things with vibrant colors. The creative department looked like the place for me, but I had a lot of work to do to catch up. So I pulled a Lebron and took my talents to South Beach to become an Art Director at Miami Ad School.
In two years, I've worked on hundreds of briefs, interned at three agencies, lived in six cities, and created my portfolio.
I love diving deep into concepting and exploring every nuance of a subculture. I find few things as satisfying as perfectly choreographing beats and visuals when editing musically-driven video.
Fluent in pop culture, I can easily rattle off ten reasons why Jennifer Lawrence and I should be best friends. My computer desktop reflects where my head is at, and on most days it's color-coded and organized to a tee.
I want to create fresh work that entertains people and makes them feel something. My belief is that brands should make our days brighter and our world better. I'm excited to get back into agency life in the department I belong in, creating valuable work that people can truly enjoy."
Well, now that I have told a few things about the show and Allison, it is the moment you have all been reading patiently for: Miss Hoover's fantastic posters.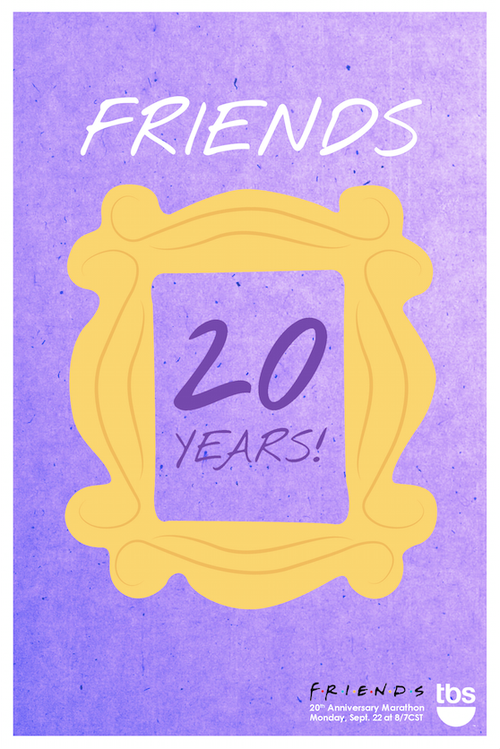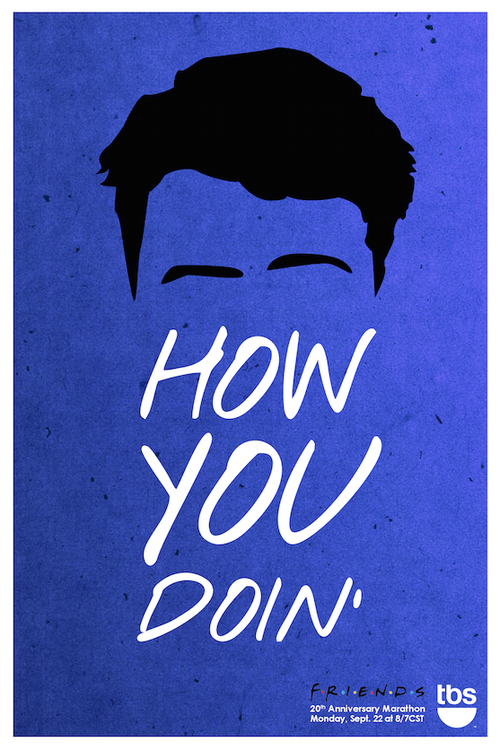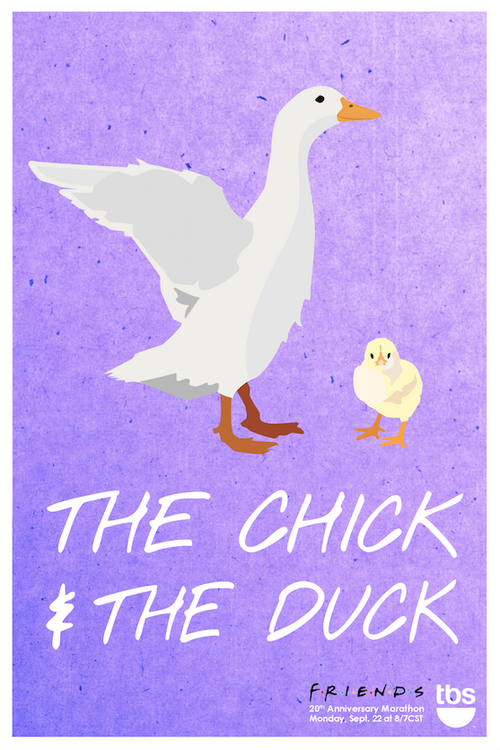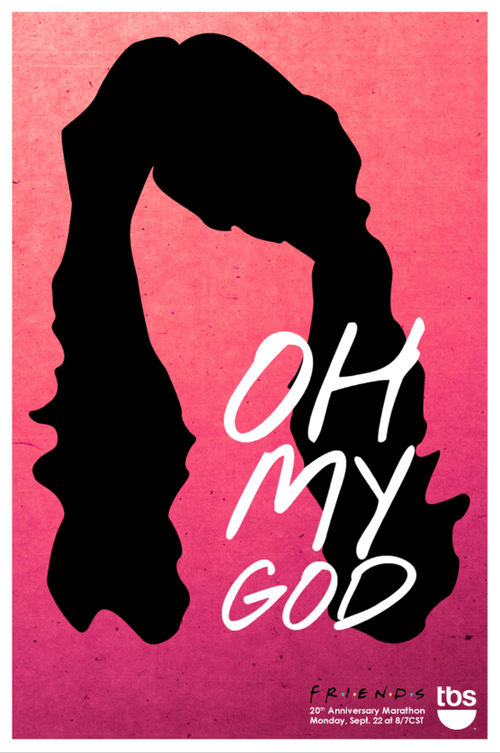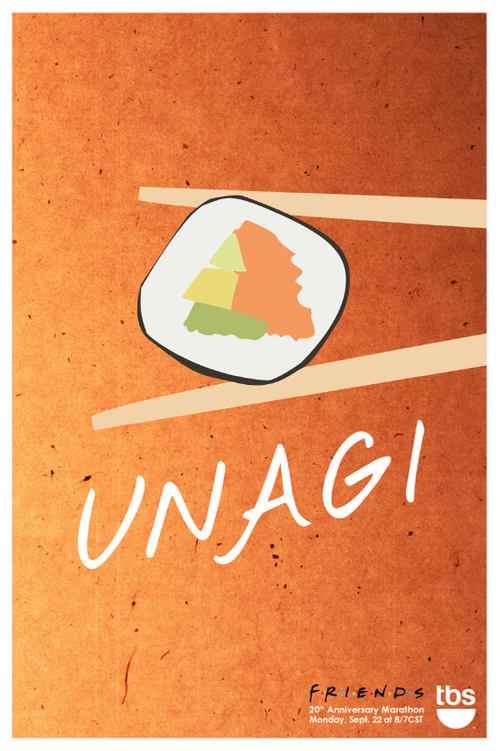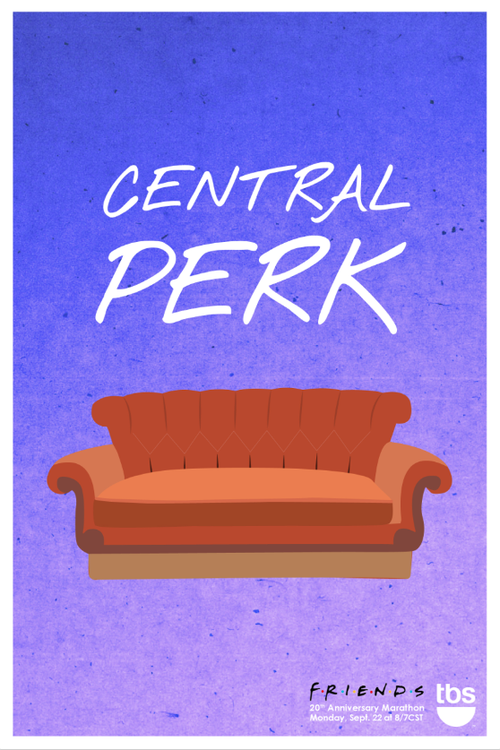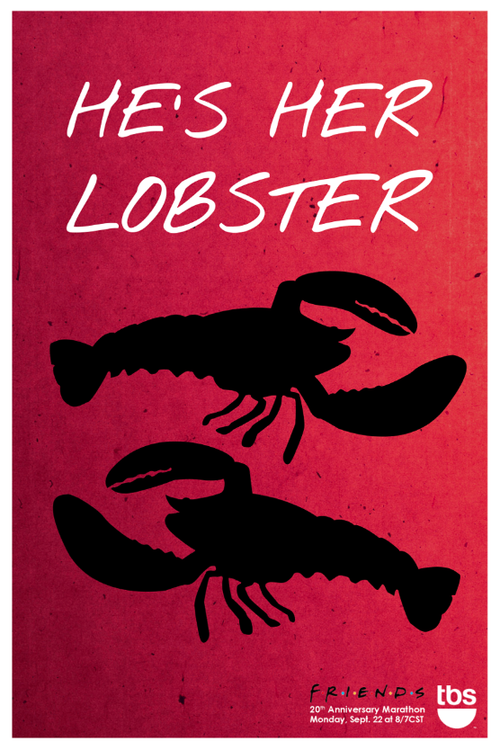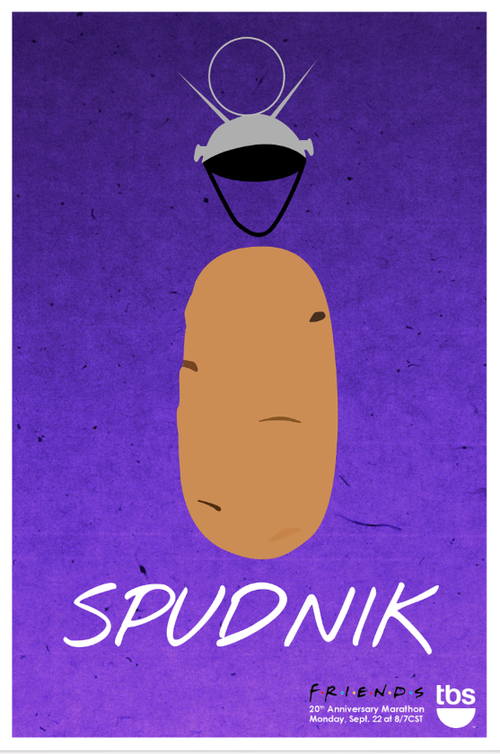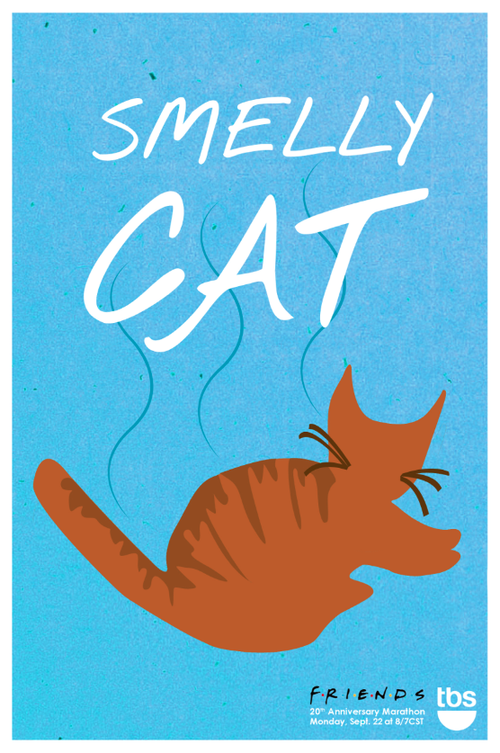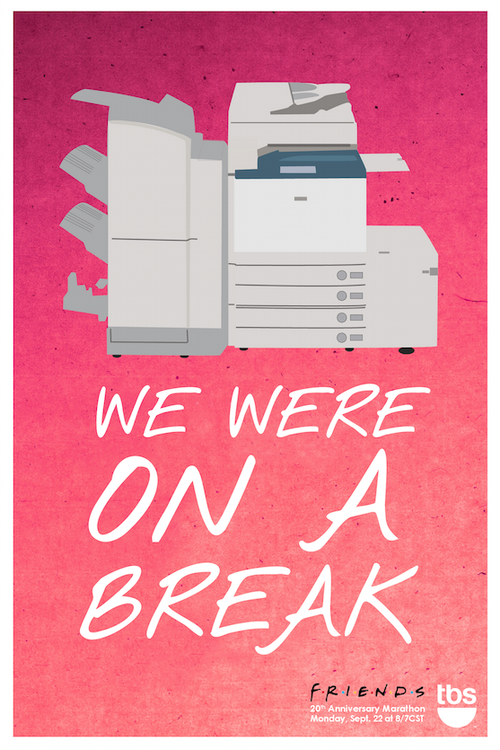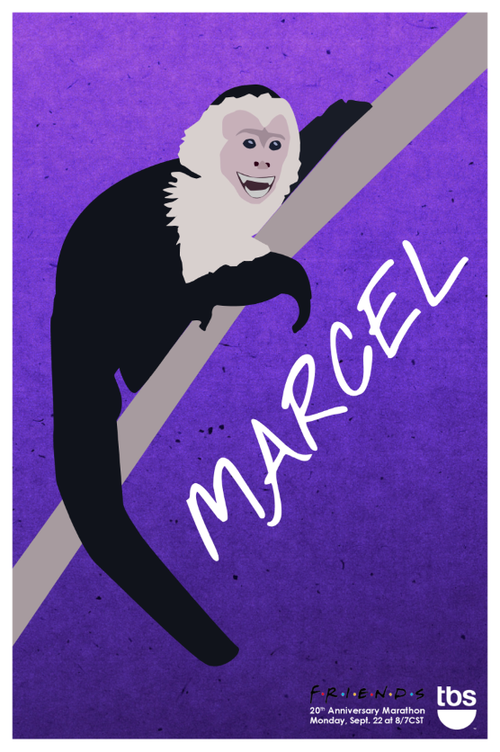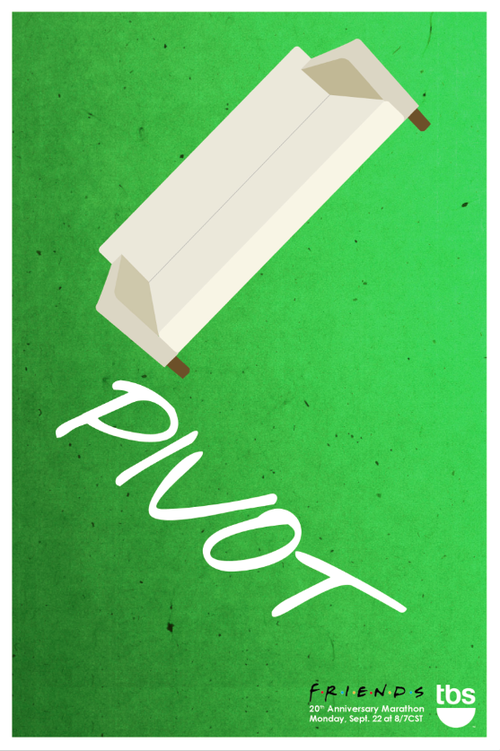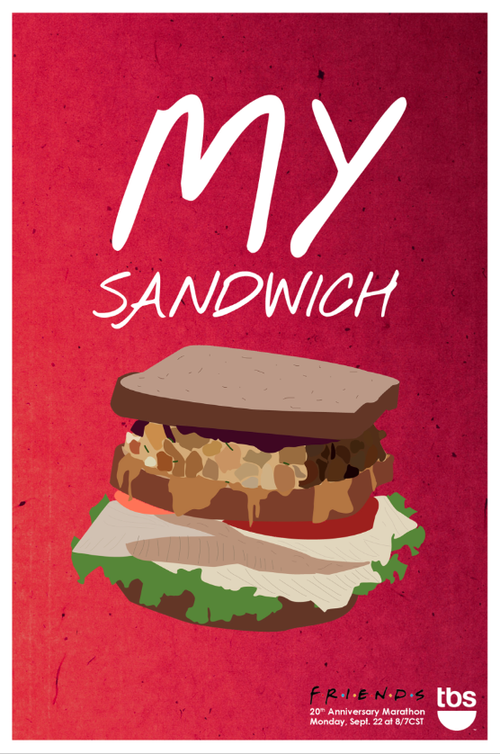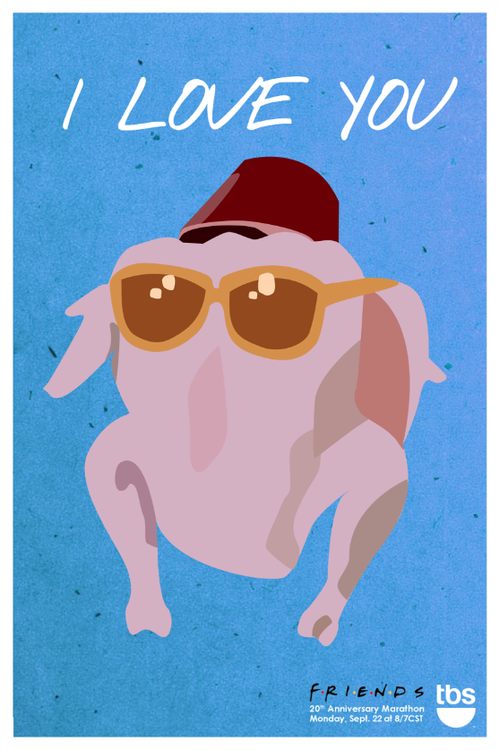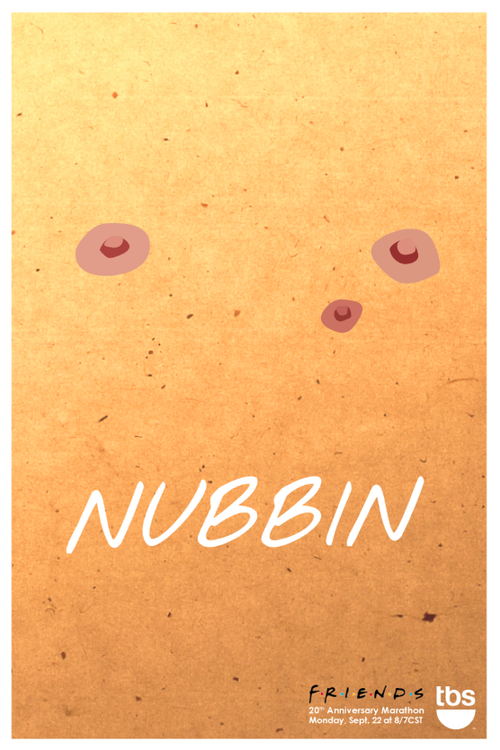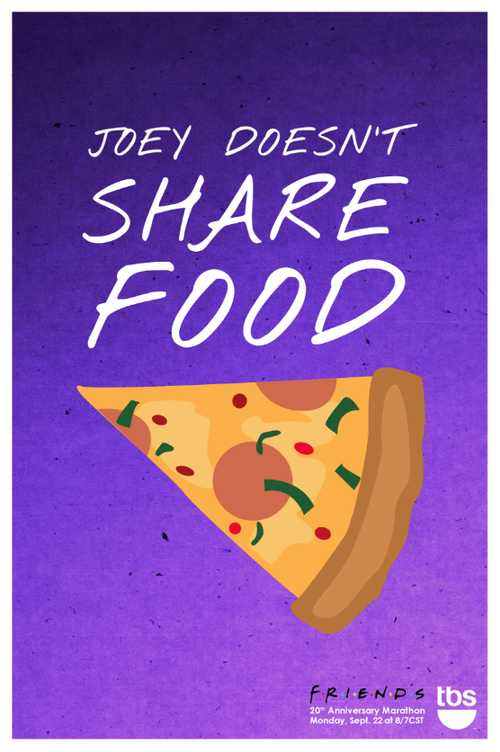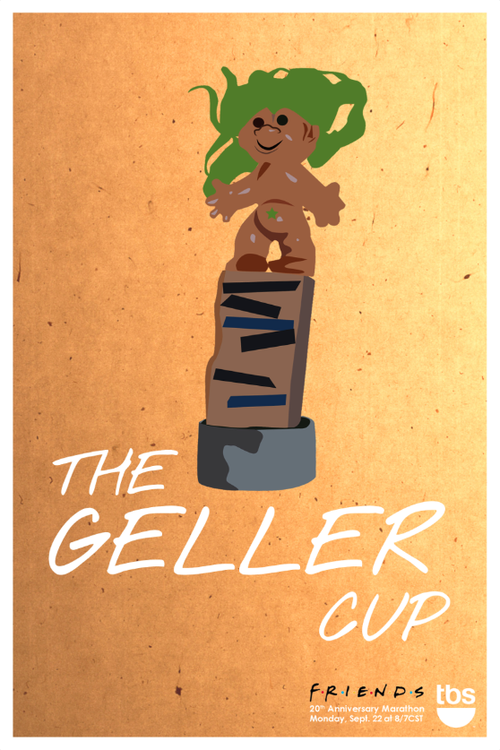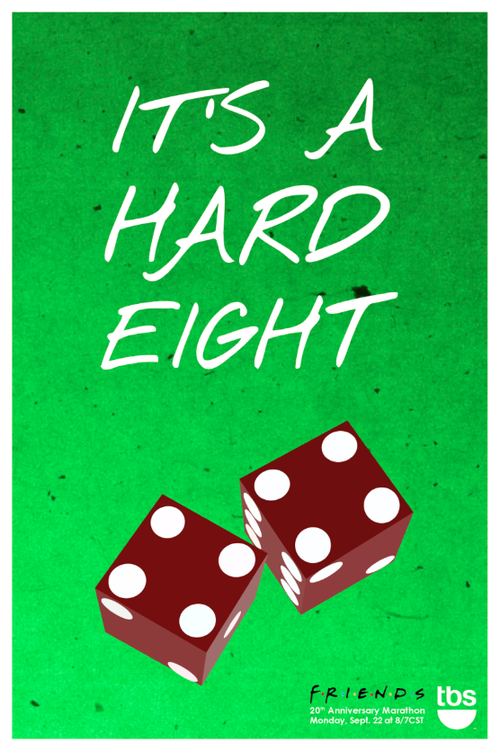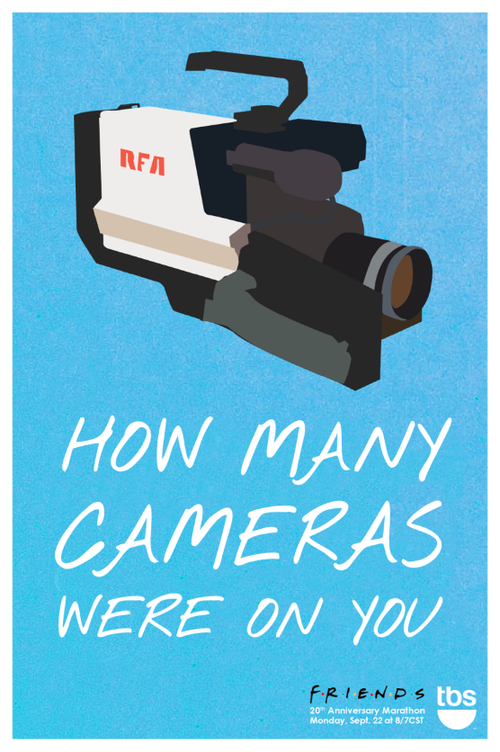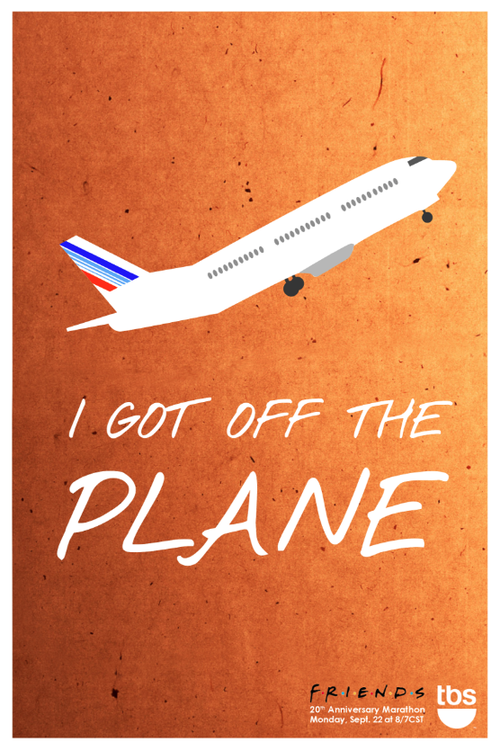 Just looking at those posters brings back such fond memories, especially the last one, with the now iconic and cute line "I got off the plane."
I for one feel the need to do a F.R.I.E.N.D.S marathon of my own, so that is going to take up the rest of the day for me.
I hope you enjoyed my presentation of Allison's promotional posters. If you want to check out more stuff she did for TBS' marathon campaign, click on the source links provided in the photos, or click here if you want to check out her website.
Oh, and don't forget to scroll down to the comment section, and drop me a few lines.
(Visited 2,448 time, 1 visit today)