I came across these days over a very cool website packed with wonderful designs called www.Loviu.com. I liked the design of this website and it's illustrations, they are really out of the box!
ADVERTISMENT:
The Best Deals For Digital Design Assets - InkyDeals.com. Learn More>>
In short, www.Loviu.com is a new website that allows designers to submit their artwork and fans to vote for their favorite designs. The cool thing is that the most popular designs will get printed and sold as t-shirts!
They are in the beta phase right now but within a week they are launching production, which is why they kicked things off properly by throwing a beefy competition for 5,000 Euros called Loviu 5K Opening Contest offered to the best designers.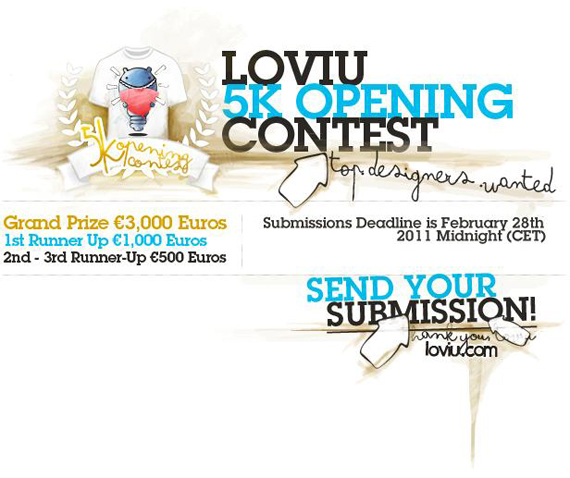 Moreover,  these days they are running a new contest called A YEAR'S SUPPLY OF T-SHIRTS – if you celebrate the official Loviu.com launch by signing up for a free account, they'll throw in a WHOLE YEAR SUPPLY OF T-SHIRTS for one of you guys. That's right, you'll be able to pick one tee, every week for next 52 weeks (that's a whole year) by just signing up and showing your love for great tees on their website. How cool is that?!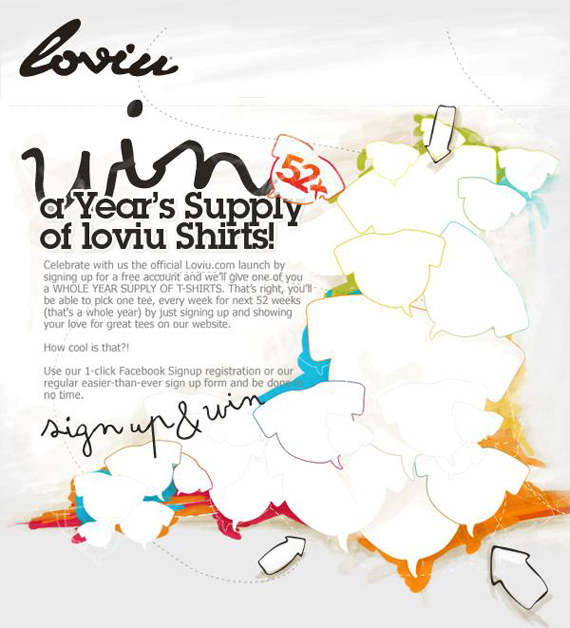 You can use their 1-click Facebook Signup registration or regular easier-than-ever sign up form and be done in no time.
Go ahead and check out the cool artworks submitted to Loviu.com, register an account, start voting or submit your artwork and join their competitions!
(Visited 675 time, 1 visit today)