The past few weeks have been all about raising awareness for Romania, the home country of the Pixel77 team (the people behind the entire Brainik Network, to be more exact). I've shown you guys some interesting facts in this "Get to Know Romania" article and my colleague Cristina recently posted a showcase of inspiring portrait photography made by 4 awesome Romanian artists that went viral. So I thought I'd put her work to the test and see if I can do the same with the artwork of the one, the only – Dan Cretu. So I asked nicely and he was kind enough to offer me an interview. Let's meet Dan!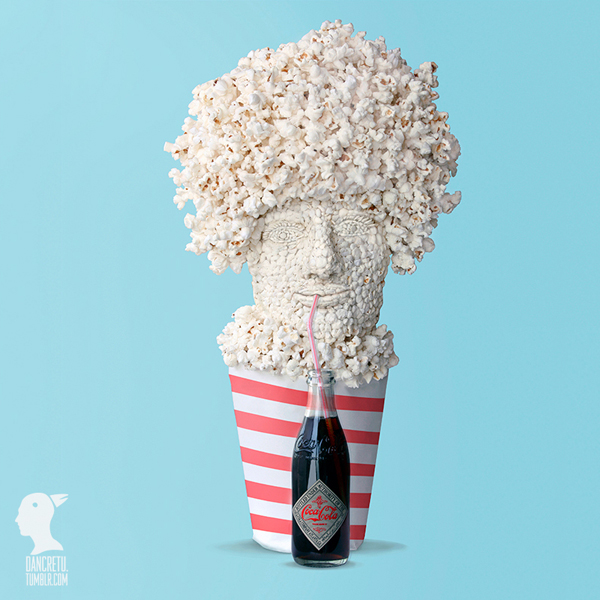 ADVERTISMENT:
The Best Deals For Digital Design Assets - InkyDeals.com. Learn More>>
– Hello, Dan. It's a pleasure to have you as a guest on our blog. Why don't you tell us a little bit about yourself?
– My name is Dan Cretu. I'm 31 and I live in Bucharest, capital city of Romania. I graduated University of Arts, and for the last five years I have been working in advertising.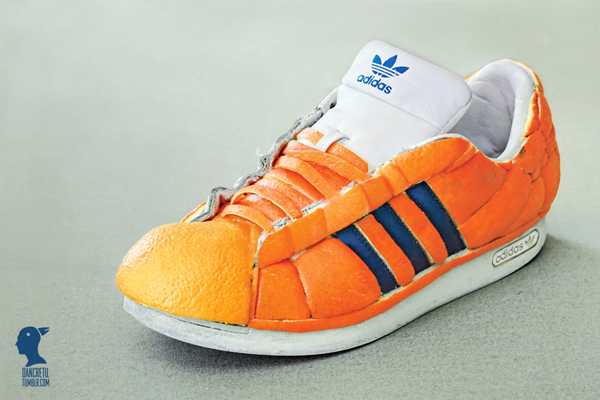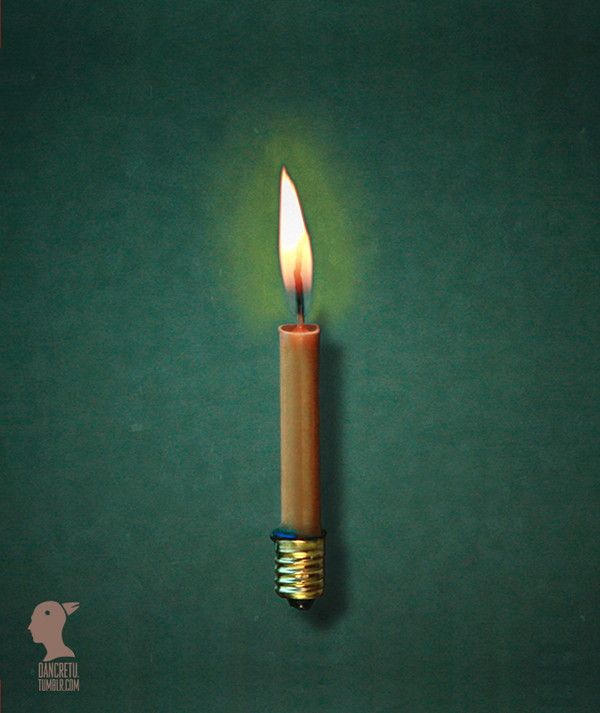 – How did you start creating works in this unique concept of Eco Art?
– I was passionate about photography, but I found it hard to find subjects. I was tired to hunt for new subjects on the streets. So one day, I opened the fridge, picked up to oranges, and my first successful photo was born – the orange bicycle. This was about 2 years ago. Since then, I can honestly say I don't look at fruits and vegetables the same way I used to. Now, every time I go to the market I spend minutes in front of the fruits and vegetables tables, trying to imagine my next work.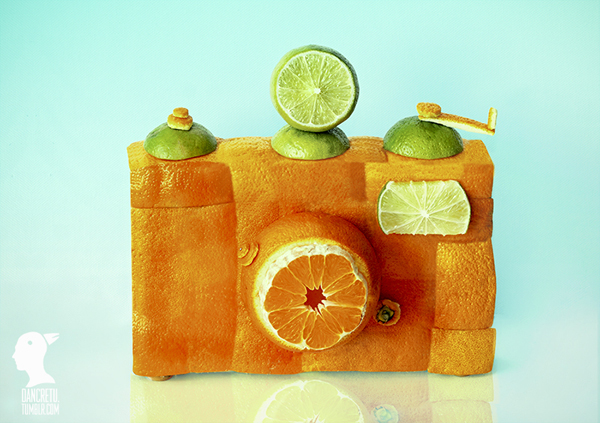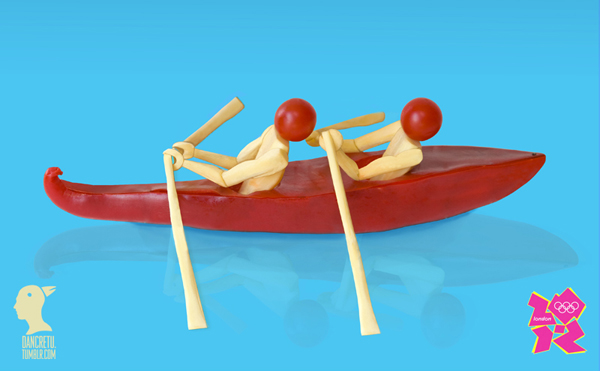 – It may sound strange, but I don't think I need inspiration. All objects and things around us daily are possible subjects for me. The challenge is to transform a common object that we don't notice anymore, into something unusual, alive and appealing.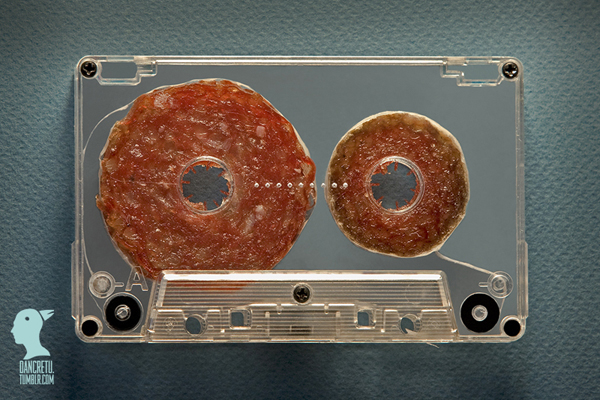 – You've mentioned working with fruits and vegetables. What other materials do you use?
– I can say it is a privilege for me to have the perfect materials to work with. I use nature's creations to make objects that are normally artificial/inorganic. What comes out of that? A veggie stereo, a pepper chopper, a soccer ball you can eat during half time and so on.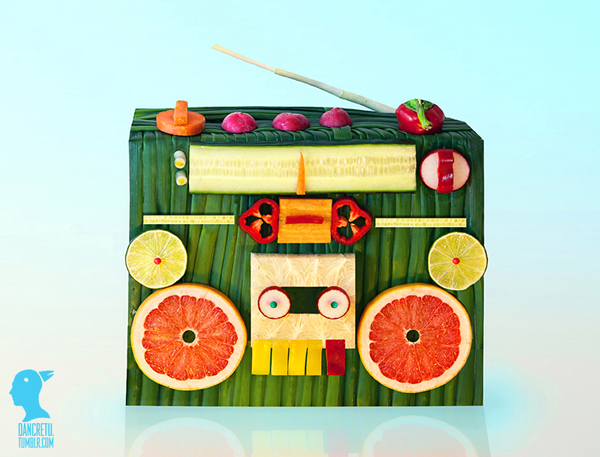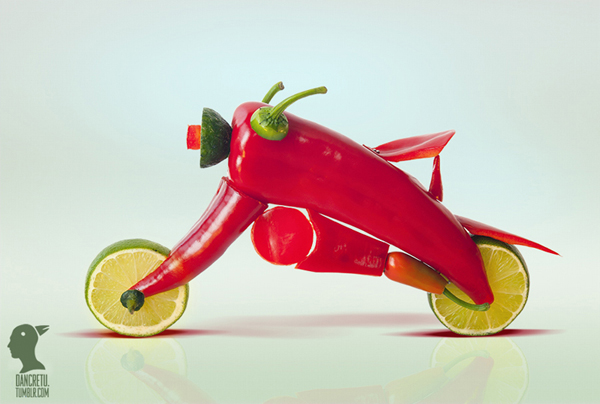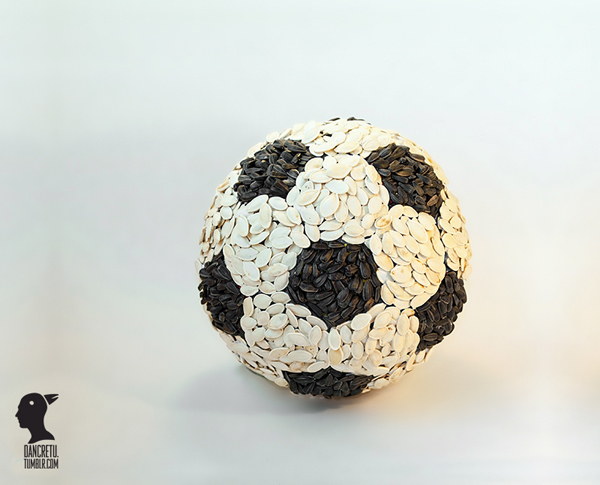 – You have a fast-growing fan base on your Facebook page. How do people usually react to your work?
– People like to see painstaking work. It's human nature. I'm very happy to see people's reactions "Wow! How did he do that? Is it Photoshopped? Is it 3D? Is it superman?" Also I have to admit that the fact that before my work becomes alive in a photo (paradoxical as that may seam) it's a real live object created by my hand, ads to my joy. My public's comments also inspired the name for my art – Eco Art. I think it is the best description possible and I thank them for inspiring the name.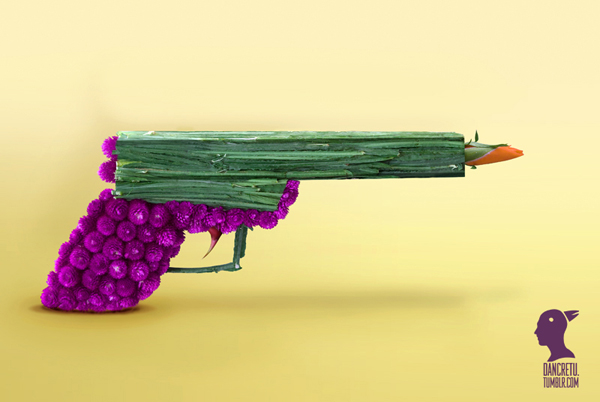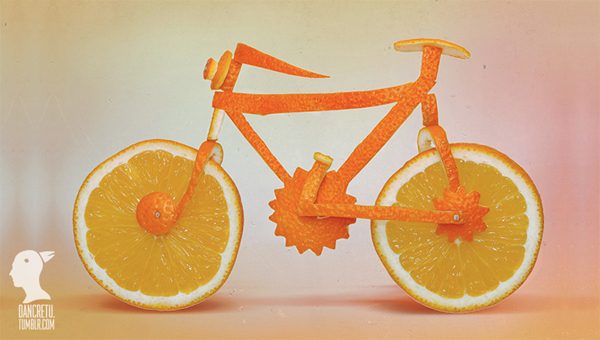 – How long does it usually take you to create one of your awesome works of art?
– Not that long. Although it is something that requires attention to detail, I have to move fast and cut precisely. The raw material dehydrates rather rapidly and if I waste too much time, I risk losing the beauty of shape and colors. On average I don't think it takes me more than 3-4 hours to finish an object.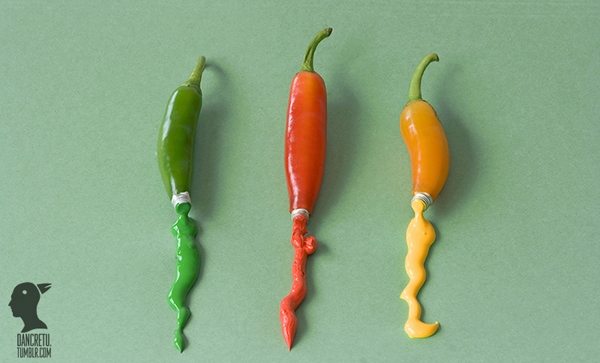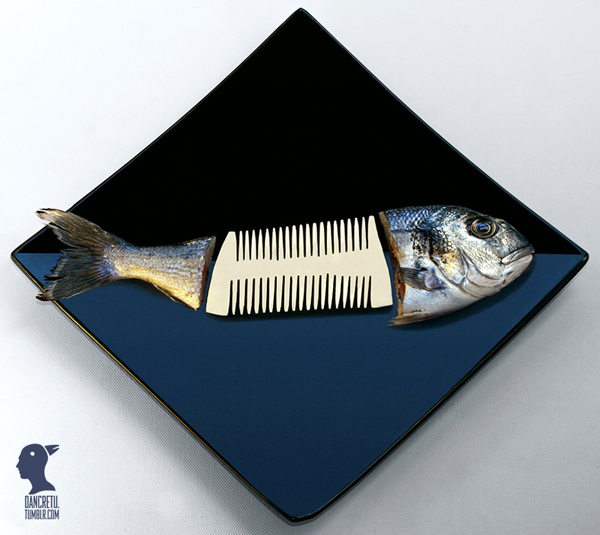 – Have you hosted an exhibition of your work, like an art gallery for example?
– I haven't had a gallery exhibition yet, but considering the surprising success my art has on the Internet, I don't think that moment is too far into the future. Lately I've even been offered to be represented by various agents and agencies and I would say that gives me a good reason to be optimistic. I think nice things are to happen to the eco art I am making.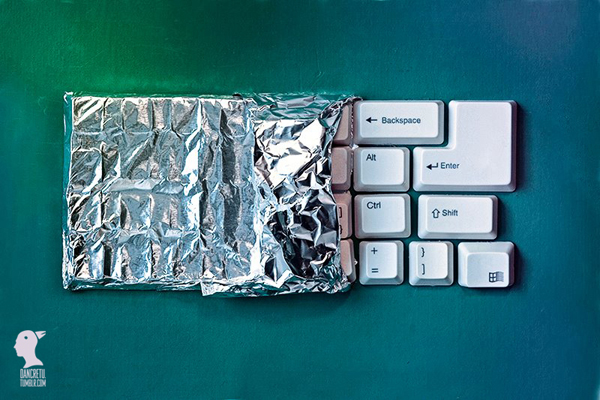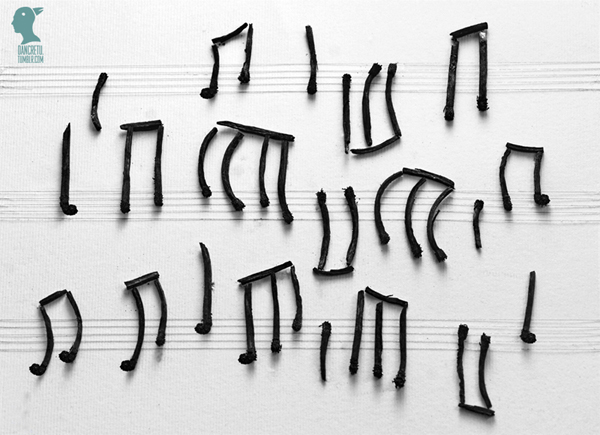 If you've enjoyed Dan's amazing work and this interview, be a darling and let us know about it in the comments section below. Sharing the article with your friends would also make our day, in case you were wondering.
(Visited 4,458 time, 1 visit today)