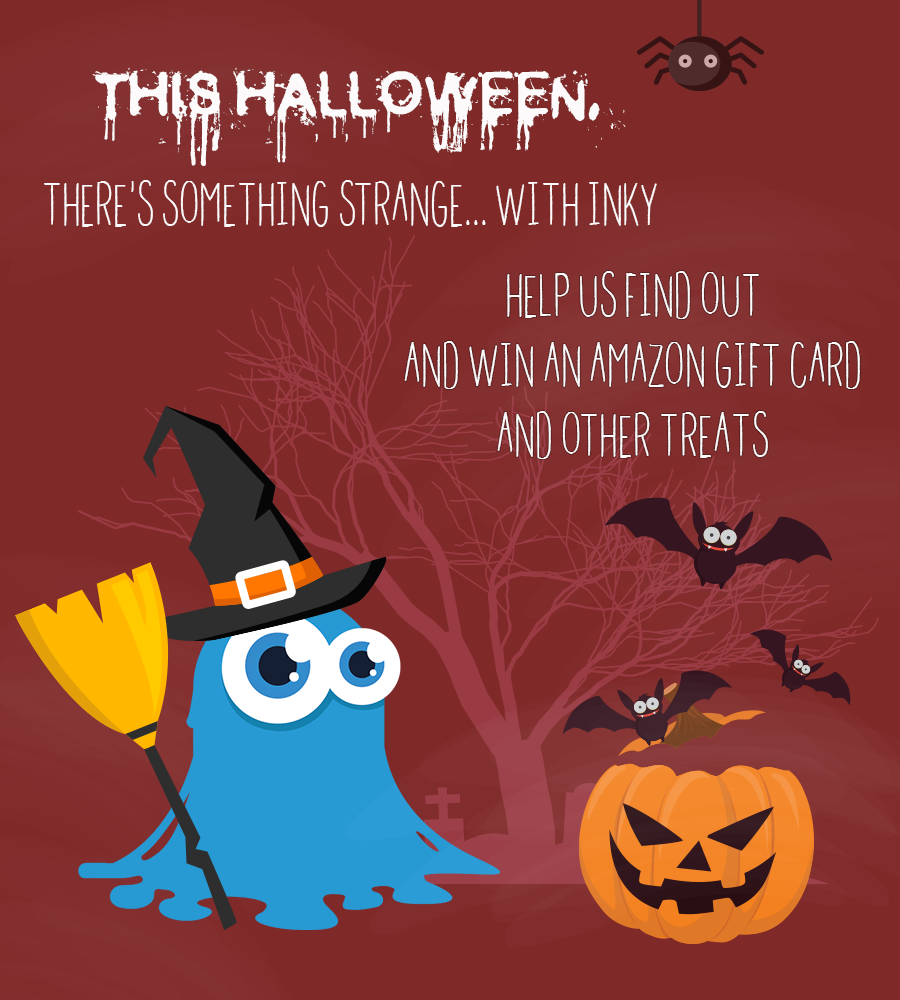 The creepiest time of the year is upon us. As dusk swallows the day, eerie happenings eek out of the shadows and distant corners. Are you ready to fend for yourself through hordes of the undying, to banish the restless spirits that claim your peace?
ADVERTISMENT:
The Best Deals For Digital Design Assets - InkyDeals.com. Learn More>>
No? Neither are we so we're just going to focus on graphic design and hope it'll all go away.
To keep our mind off the creepy creatures that apparently await us in the dark, our friends at Inkydeals have come up with an awesome and fun opportunity. You can indulge in the terrifying corners of your imagination by participating in their Halloween inspired contest.
All you have to do is pick up a picture of their mascot Inky from Facebook and get to work in suiting him up as creepy as possible for the coming Halloween festivities.
So what are you waiting for? Unleash your ghoulish and ghostly designs and win $6500 worth of goodies and a $100 Amazon gift card. Check the full details of the contest here.
We can hardly wait to see what you and your fellow designers come up with.   
(Visited 253 time, 1 visit today)