"There is no end to education. It is not that you read a book, pass an examination, and finish with education. The whole of life, from the moment you are born to the moment you die, is a process of learning."
– Jiddu Krishnamurti
ADVERTISMENT:
The Best Deals For Digital Design Assets - InkyDeals.com. Learn More>>
The Adobe suite is the industry standard in graphic design, and it is plain to see why. The software provides you with all the tools you could possibly need to release the stunning designs you have trapped in your head. However, having the tools is only one part of the solution. The other part is knowing how to use them.
Thankfully, there is definitely not a shortage of tutorials out there in the vastness of the internet, so there are all sorts of exercises you can do to master Adobe Photoshop and Adobe Illustrator. But this abundance does come with a downside: you can waste precious hours looking for the right tutorials for you.
To help you out in your quest for proficiency, each month we compile a list of some of the best Adobe Photoshop and Adobe Illustrator tutorials we find on the internet, all so that you do not have to dig for days on end, searching for that great tutorials you are looking for.
If you want to see the previous months' roundups, be sure to check out our other articles here.
1. The Making of the Blue Monkey in Adobe Photoshop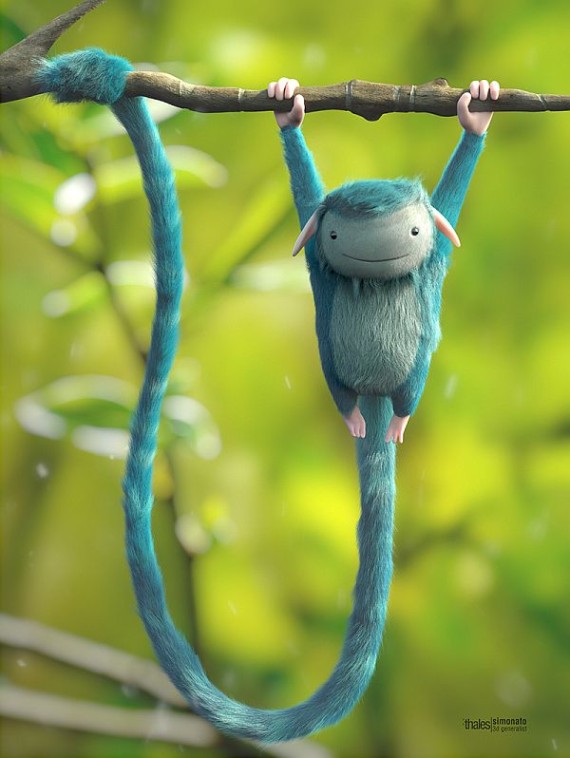 The author of this tutorials is Thales Simonato de Oliveira, and he is a ads producer from Sao Paolo, Brazil. In his tutorials, you will learn how to model a cute little blue monkey (as the title suggests), basically a 3D reworking of a drawing by Goro Fujita, called Long Tails Creature.
2. Design a Crazy Retro Poster with Quirky Lettering in Adobe Illustrator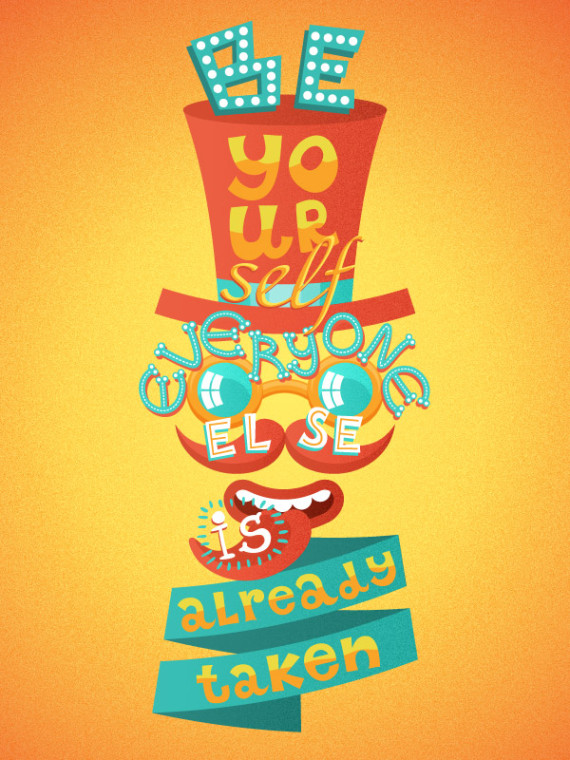 "In this tutorial we will create a crazy poster, illustrating a famous quote by Oscar Wilde – "Be yourself; everyone else is already taken". We'll apply various Warp Effects to create the elements easily. Learn to make a gentle grain effect to give our poster a vintage look and do some freehand lettering. Let's get started!"
3. Design an Eye-Catching Voucher in Adobe Photoshop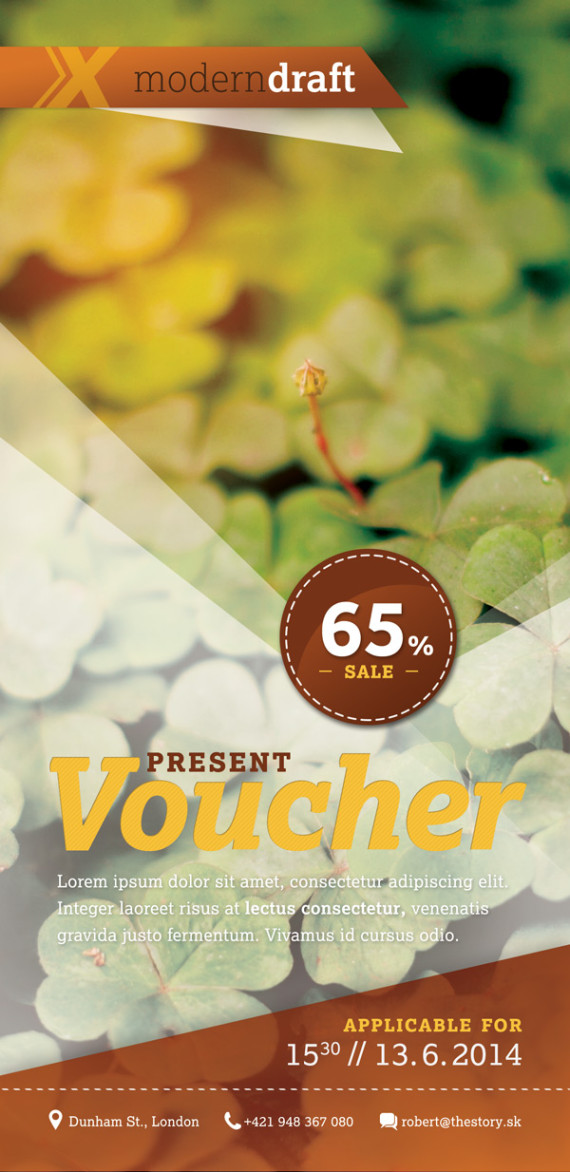 Vouchers, we think, are a pretty big part of every fledgling designer's work, so it is pivotal that you know how to make good looking vouchers.
In this tutorial you will learn how to make a nice and clean gift voucher, and learn a few new techniques and basic best practices when designing for print. A really excellent tutorial if you are looking to get better at print design.
4. Create an Amazing Fairy Tale Composite from Any Baby Photo in Adobe Photoshop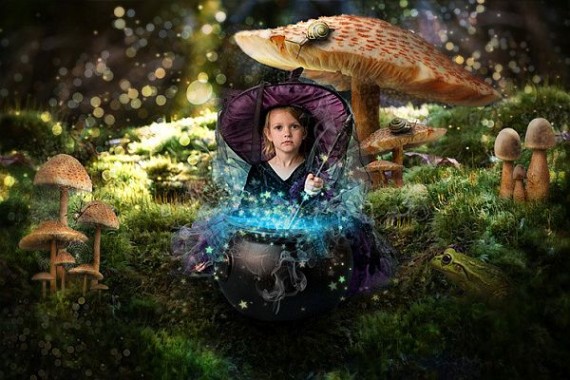 "You want to make your child a memorable picture or want to make an amazing gift, or an interesting looking child photo manipulation, or want to create a magical and lovely image, or want to learn how to create the effect of phosphorescent stars? Then this tutorial is for you! This tutorial will show you from start to finish how to create this magical photo manipulation!"
5. Design a Minimalist Hair Salon Website in Adobe Illustrator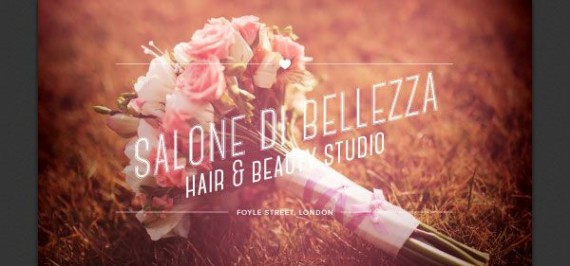 This tutorial kind of stands out in the crowd because not only will you be learning how to do something really cool, but you will also have a template to use on any future projects you might have, by the end of it.
6. Create a Pixel Art Sprite from Scratch in Adobe Photoshop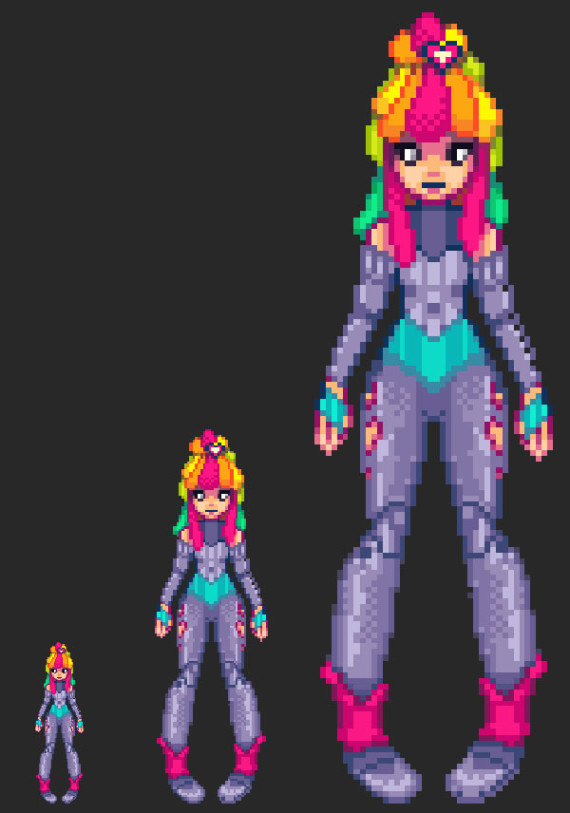 We can not be called Pixel77 and not love pixel art. And it is precisely this love for the retro goodness that is pixel art that we want to encourage as many of you as we can to make more and more of it.
This lovely tutorial by Mary Winkler will show you step by step how to recreate Kandi Runner, a character from one of her previous tutorials.
7. Elegant and Glossy Effect with Fabric Wrinkles and Snake Skin Patter in Adobe Photoshop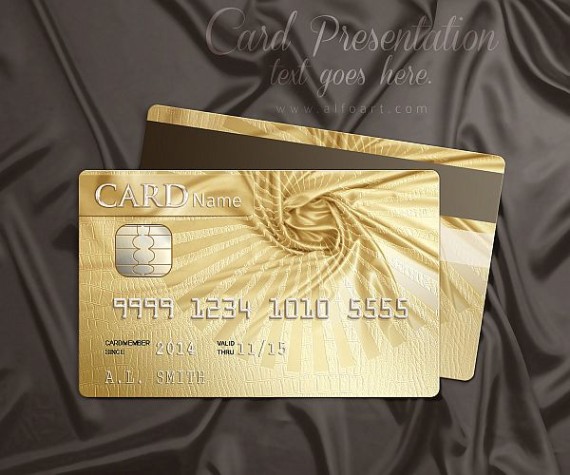 "This tutorial will show you how to create glossy fabric texture and apply snake pattern and decorative elements to it. This effect may be used to create elegant card design for your business."
8. How to Create a Summer Road Trip Illustration in Adobe Illustrator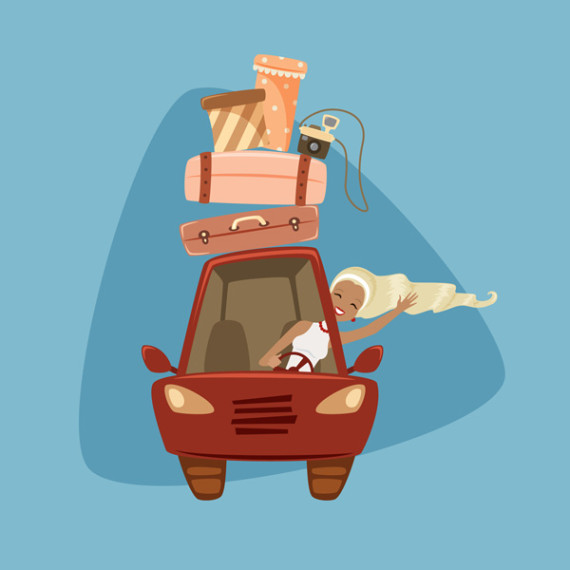 Summer has only just left us, and we think it is best if we start reminiscing now, so we can get out of the way, and enjoy autumn and winter. Assuming you had enough time off to go on a road trip, this tutorial will let you create that idealized image of those great couple of days you had roadtripping with your two favourite allies, while also teaching you a few tricks with the Pencil Tool and Pen Tool.
9. Create Unique Lady Portrait Manipulation with Flower Patterns in Adobe Photoshop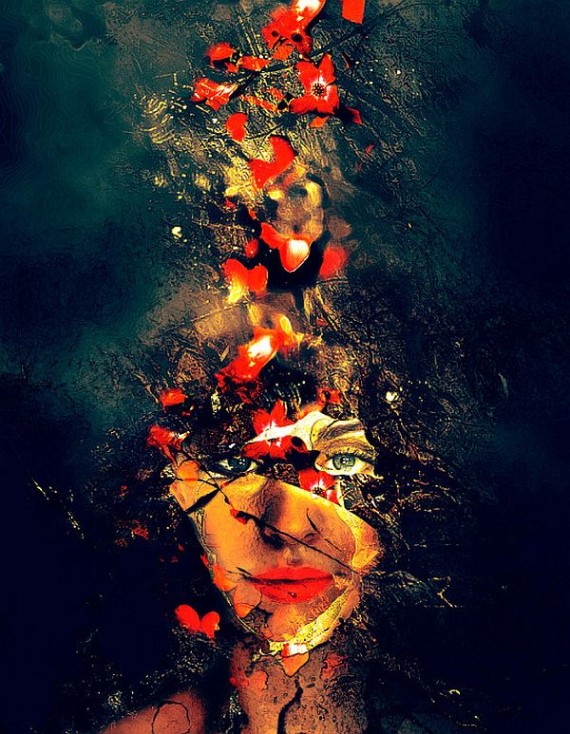 "In this tutorial, I will show you the steps to create this awesome photo manipulation of a lady portrait shot with flower patterns in Photoshop."
10. Create a Colorful Pop Duotone in Adobe Photoshop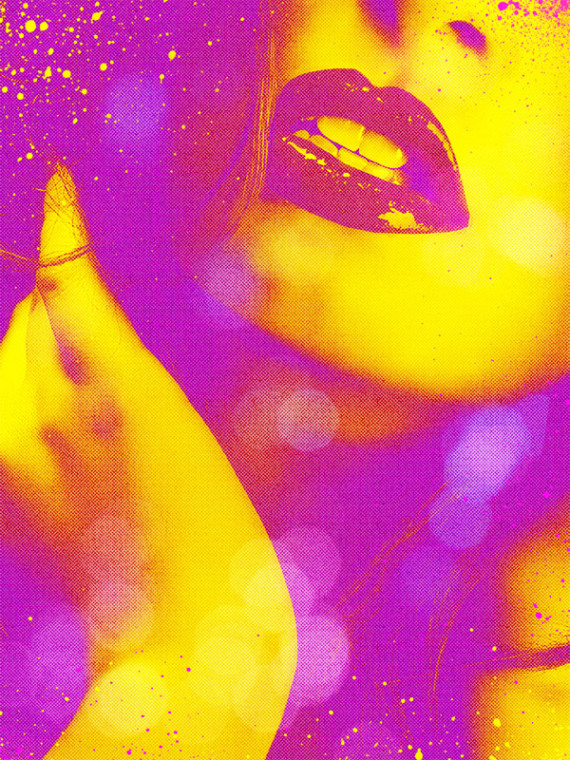 "In today's Photoshop tutorial you are heading straight back to the 80s to play with vibrant fluoro colours. It has become a popular trend to convert the colours of modern day photographs into over-saturated fluorescent style hues to create intense sensual images. In this tutorial you will learn how to quickly recreate this duotone effect."
11. Draw a Vector Pirate Cartoon Character in Adobe Illustrator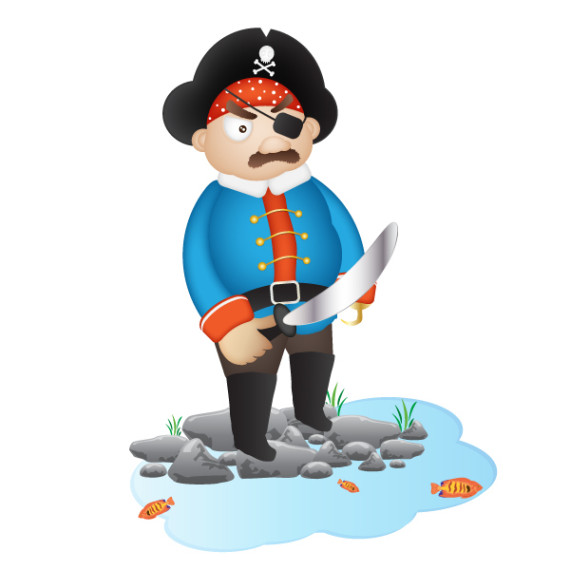 Are you ready, kids? Here you will be learning how to make a character design of a adorably angry cartoon pirate. It is a beginner to intermediate level tutorial, and should not take you more than 30 to 45 minutes.
12. Create a Person Made of Water from a Photo in Adobe Photoshop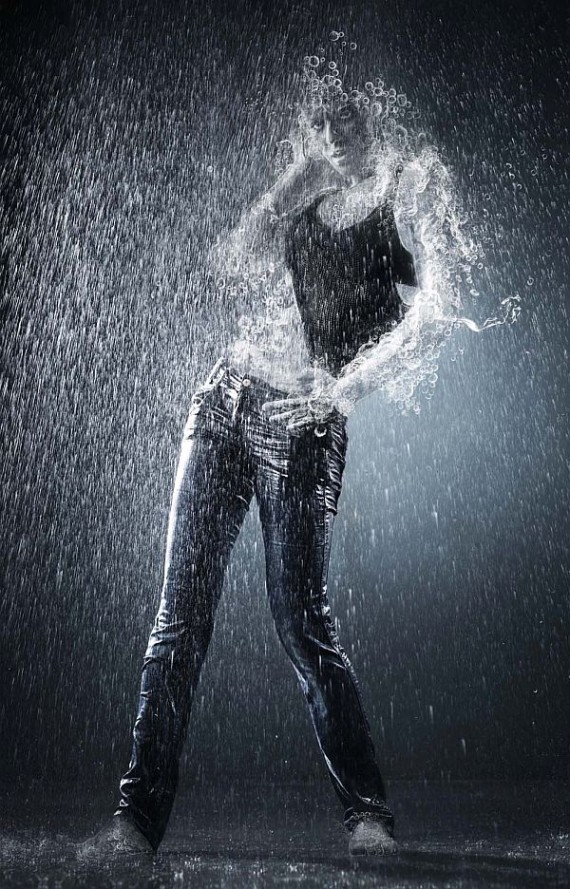 This is by no means a short tutorial, and it definitely is not aimed at beginners. It is a pro tutorial, and will eat up about four hours of your time, but the results are well and truly awesome.
Starting from a stock photo, Jennifer Cirpici takes you step by step into creating this marvellous image, teaching you all sorts of cool things along the way, including how to create your own "rain brush", so you will no longer have to rely on stock images of falling water.
That wraps up this months tutorial roundup. We hope you will find this tutorials hella useful, and that we will soon be seeing what cool works they have helped you create. We would also love to hear (read, actually) what you thought of them, so be sure to leave us your thoughts in the comment section below.
(Visited 5,829 time, 1 visit today)