Halloween Discount on Designious.com: 30% Off All Products
Boo! Eek! Geepers!
What does that sound like to you? Yes, it's Halloween knocking at your door and the cool (and not-so-scary) team from Designious.com has prepared an awesome 30% discount on all their products. That means hand drawn vector packs (including the "mega" and "giga" ones), high resolution Photoshop brushes, T-shirt designs and fonts with scared off prices. What more could you want?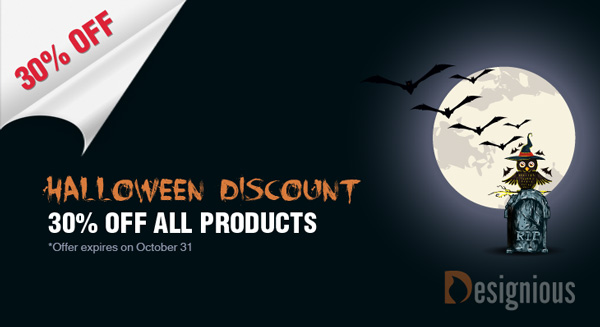 The offer expires on All Hallow's Eve, so make sure you get your creative hands on as many products as you can!