I'm very excited to announce another great giveaway: Nextend Web are giving away 3 LIFETIME licenses (worth $100 each) for the Smart Slider 2 plugin. Smart Slider 2 is a user-friendly, highly customizable, responsive solution to build your slider into your site – the next generation of WordPress plugins. It works with both HTML5 and CSS3, has a user friendly backend, cross-browser compatibility, excellent support, touch screen adaptability and high quality code.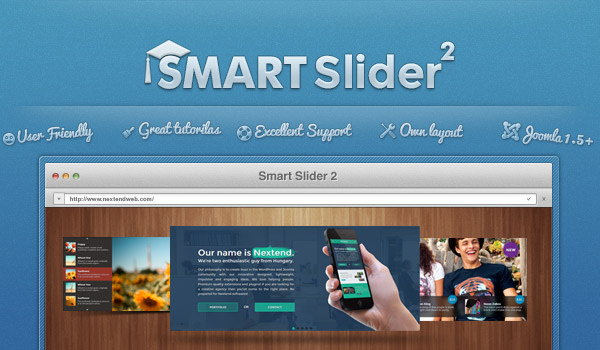 ADVERTISMENT:
The Best Deals For Digital Design Assets - InkyDeals.com. Learn More>>
What is Smart Slider 2?
Smart Slider 2 is the perfect all-in-one slider solution for WordPress, that contains 4 slider type and it's totally RESPONSIVE! It comes with an intuitive interface for backend, which makes easy for anyone to design beautiful sliders in minutes. Grab a new layer, move it on the canvas, finally drag&drop some items with your mouse and your slide is ready. Nextend Web customers highly recommend Smart Slider 2.
Some of the features that make Smart Slider 2 awesome:
4 slider types: Simple, Full page, Horizontal Accordion and Vertical Accordion
2D and 3D main animations: fade, horizontal, vertical, skitter, parallax and so on…
Animatable layers – Set effect (fade up, slide, Ken Burns and 22 other), duration, parallax, delay, easing as in and out animation for every layer.
100% responsive with each items (touch screen support for mobile devices)
Intuitive user interface for slide creation with live preview
Slider generator system (WordPress Post, Facebook, Twitter, Flickr, Instagram, YouTube, if you need more write us)
Slide layout creator – save and load your own slide design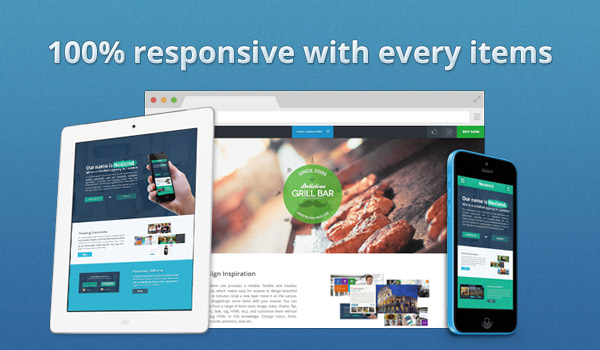 Get a chance to win:
All you have to do to be one of the 5 lucky winners is leave a comment to tell us which is your favorite demo example and tweet about the giveaway using the hashtag #pixel77giveaway. To choose your favorite demo, go to the SmartSlider 2 live demo, click on 'Select a demo slider' and go through your options. The contest ends Wednesday October 30th and the 3 lucky winners will be announced here on the blog, Thursday October 31st. Don't forget to check the Nextend's Facebook fan page for the latest news.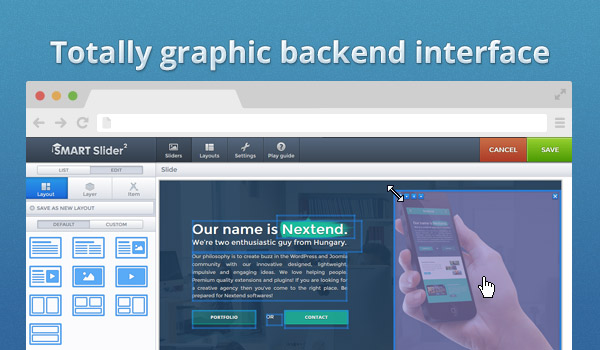 Good luck!
* The giveaway has been extended until Monday, November 4th. Don't miss this last chance to enter and to win!
(Visited 989 time, 1 visit today)