Giveaway – 3 Sets of 500 Business Cards from Next Day Flyers
Courtesy of the nice people from Next Day Flyers, Pixel77 brings you a neat giveaway with 3 sets of 500 business cards for 3 lucky winners! So if you were planning on making a set a business cards, you ran out or simply want to get new ones, this is your chance!
Next Day Flyers is an online printer offering an array of marketing solutions including business card printing, flyers, event tickets and more. They are an industry leader in terms of both quality and price. A strict quality control process includes 33 check points to make sure the order is printed correctly, cut precisely and shipped on time. Next Day Flyers is also an earth friendly printer. They use certified recycled card stock and soy based inks. Naturally, they put their customers first. They have a great customer care team to help with any issues and they are available by phone, online chat and email.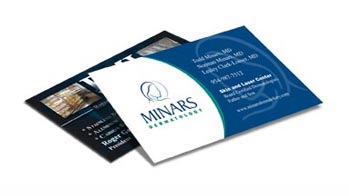 How to win?
1. Become our friend and join our RSS feed
2. Share this giveaway on Facebook
3. Leave a comment to this post (add the email address you used to subscribe) with a link to the FB share
4. If you're already our RSS friend, all you have to do is share this post on Facebook and post a comment with the link
5. This giveaway is available from today, the 19th of October until the 26th of October. The 3 winners will be announced on the 27th of October in a post on Pixel77.
Important note! This giveaway is available only for US residents.
So what are you waiting for? Join the giveaway now for a chance of winning 500 business cards!
Later Edit – Winners of the giveaway
And the winners of 500 business cards each are:
1. Andy

2. Steve Robillard

3. Ann
You will be contacted by Next Day Flyers to claim your prize – so keep an eye on your email!