Giveaway: 3 Free Pro Subscriptions from Mockupeverything.com!
We're not done yet with the amazing giveaways! This week, it's our pleasure to present to you a contest organized with the help of our friends from Mockup Everything. They provide an easy-to-use platform for applying your graphic designs to a growing variety of print products. So creative artists, like you, can visually prototype your merchandise and save snapshots to share with your marketplace. This is a great way to test your product's market potential, as well as explore how it might look before going through the expensive manufacturing process.
What's up for grabs?
Mockup Everything is offering 3 free Pro Subscriptions, available for 3 months each!
During those 3 months, you will have access to every template in the Mockup Everything template library.
Each month, they will be adding a minimum of 5 templates and you will have immediate access once they are published.
Save 1000×563 JPEG images, versus 540×305 in the free version.
Your saved image won't have the Mockup Everything watermark.
Advertisements will be blocked.
Priority access to Customer Support.
Priority consideration for template requests.
And probably best of all, you'll be saving $12/month! That's a total worth of $108 for the lucky winners!
I've taken the liberty to create a mockup with a T-shirt design from our very own Designious, to show you a small part of what you can do with this subscription: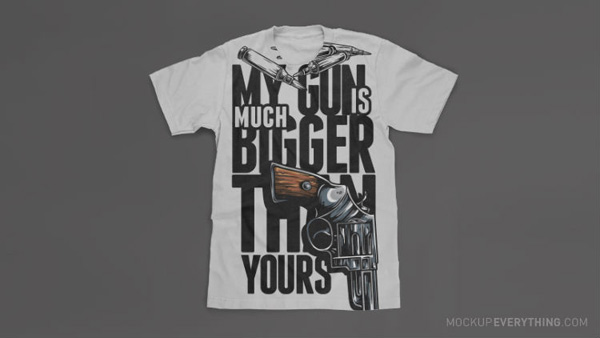 How can you win?
Leave a comment in the section below and tell us what you would do with a free subscription to Mockup Everything!