Free vector of the day #68: Blank stickers
Today's freebie is a blank triangular sticker you can use to tag products, prints, web or whatever graphics you may need or want to create. Also, don't forget to subscribe to our RSS, you'll be the first to download the upcoming vector. Download and enjoy!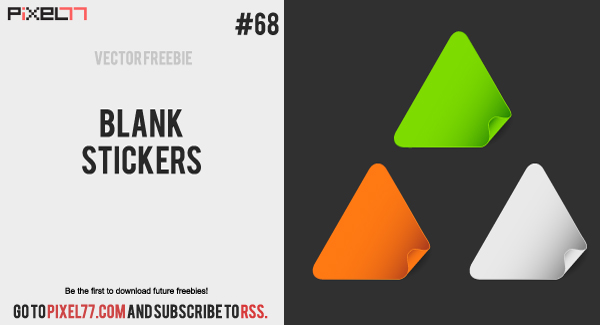 Tell us where to send the freebie:
I agree to receive newsletters from Pixel77 and its network. We never spam, sell or rent you email address. You can unsubscribe at any time.
By clicking the button below, I agree with the
Terms & Conditions
.