Free Vector of the Day #62: Floral Illustration
For today, I've got a cool floral illustration ready for you to download and enjoy. So… Download and enjoy! By the way, you should really subscribe to our RSS, you'll get notified when I upload the upcoming freebies. So do that too.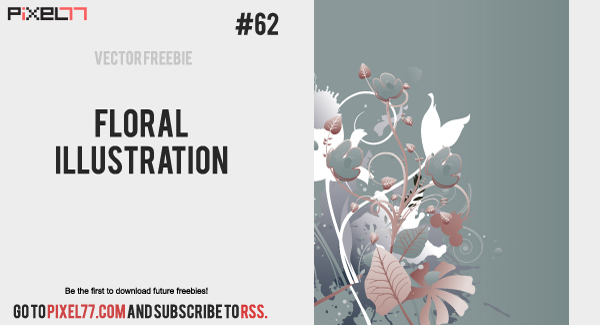 Tell us where to send the freebie:
I agree to receive newsletters from Pixel77 and its network. We never spam, sell or rent you email address. You can unsubscribe at any time.
By clicking the button below, I agree with the
Terms & Conditions
.