Free Vector of the Day #60: Music Notes
Today's freebie is a set of music notes placed in a nice perspective, perfect for music themed illustrations. By the way, if you know how to read them, please don't try to play the sounds, I just pasted everything at random. Download and enjoy!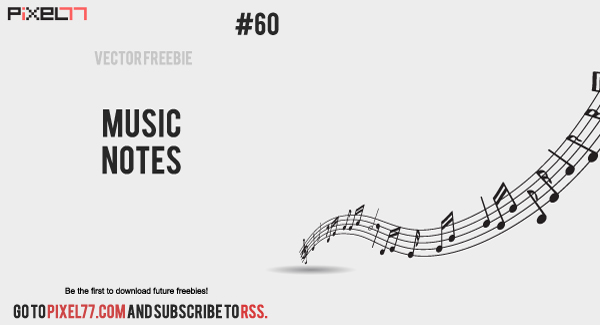 Tell us where to send the freebie:
I agree to receive newsletters from Pixel77 and its network. We never spam, sell or rent you email address. You can unsubscribe at any time.
By clicking the button below, I agree with the
Terms & Conditions
.