Free Vector of the Day #42: Vector Flower
I know we've shared flowers before, but this one is too beautiful to keep it just for ourselves. So go ahead, download it and spread the word about it, so others may enjoy it aswell.
By the way, the orange button in the right will do a magic trick, but only if you click it  :)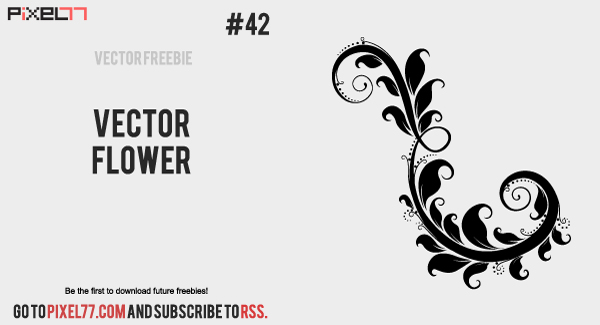 Tell us where to send the freebie:
I agree to receive newsletters from Pixel77 and its network. We never spam, sell or rent you email address. You can unsubscribe at any time.
By clicking the button below, I agree with the
Terms & Conditions
.