Free Vector of the Day #38: Check Marks Tick and Cross
Today we got a useful vector prepared. You can now stop using those boring check boxes and marks from defaults, go with a more personal and stylish look – download and use these instead! By the way, did you know the orange button in the right will do a magic trick if you click it?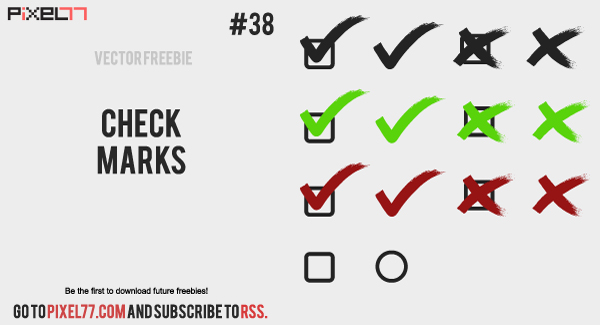 Tell us where to send the freebie:
I agree to receive newsletters from Pixel77 and its network. We never spam, sell or rent you email address. You can unsubscribe at any time.
By clicking the button below, I agree with the
Terms & Conditions
.