Free Vector of the Day #27: Vector Photo Frames
Time to get your daily dose of vector freebies! you can use it to pimp your family photos, Facebook images, portfolio websites and more. Also, subscribe to our RSS to be the first to download the upcoming vector freebies. Enjoy!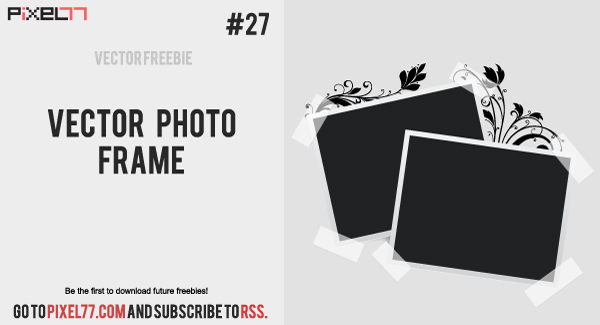 Tell us where to send the freebie:
I agree to receive newsletters from Pixel77 and its network. We never spam, sell or rent you email address. You can unsubscribe at any time.
By clicking the button below, I agree with the
Terms & Conditions
.