Time for your daily dose of free vectors, get it while it's hot! This cool award ribbon is ready to be used in websites, prints, illustrations, product designs, posters… you name it. Now stop reading and download it!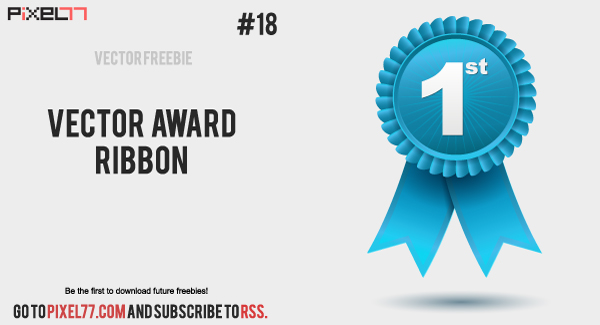 ADVERTISMENT:
The Best Deals For Digital Design Assets - InkyDeals.com. Learn More>>
Psst! I've heard some rumors that it's a good thing to subscribe to our RSS, you'll be the first to download the upcoming daily freebies!
vector-award-ribbon.zip (1.6 MiB, 2,341 hits)
(Visited 1,321 time, 1 visit today)