Free Vector of the Day #17: Vector Flower
Today we bring another beautiful freebie: a vector flower for you to download and enjoy. This is also a sample from one of our premium vector packs at designious.com,  the Floral Vector Pack 80. You are awesome, right? Then, drop us a comment or a like. Maybe subscribe to our RSS feed?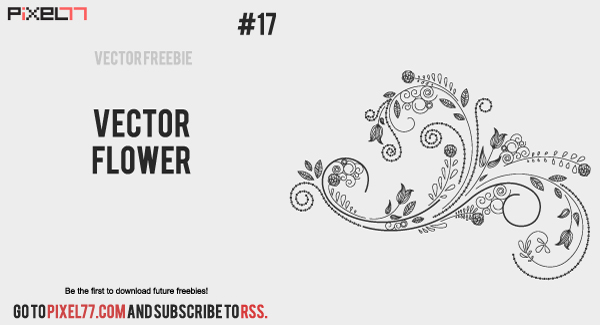 Tell us where to send the freebie:
I agree to receive newsletters from Pixel77 and its network. We never spam, sell or rent you email address. You can unsubscribe at any time.
By clicking the button below, I agree with the
Terms & Conditions
.