I've prepared for you today a juicy post, different from the ones that you've grown accustomed to: three-dimensional street art. We're going to take a look at some jaw-dropping, breathtaking, mind-blowing chalk drawings. I know you're probably a bit skeptical right now, but I will let these amazing illustrations speak for themselves. But before we reach the point of looking at these samples of true modern art, I believe it's imperative to take a moment and mention the resonant names in the domain. It's quite a narrow field at the moment, mainly because of the complexity of the work: the dimensions of the design and external factors such as weather conditions and being able to work with large crowds scrutinizing your every move bear a great influence. Even so, there are absolutely awesome artists out there that bring forward their unusual approach to art.
Without further ado, let's see some of the most famous and featured artists of three-dimensional street illustrations. Kurt Wenner is known for his uncanny ability to convey the Renaissance period through such unconventional means. He confesses that his aim is to "reinvent classicism for a new age" and successfully manages to do so. Edgar Müller and Manfred Stader are a couple of German artists that specialize in the anamorphic style (which basically represents three-dimensional optic illusions), but also have a number of chalk drawings with Renaissance and Baroque influences. Julian Beever is another renowned street artist, nicknamed "The Pavement Picasso", who has been creating intricate illustrations for more than a decade. Tracy Lee Stum has an impressive background in the field. She is best known for holding the Guinness World Record for the largest street painting made by an individual, which she received in the year 2006.
ADVERTISMENT:
The Best Deals For Digital Design Assets - InkyDeals.com. Learn More>>
Eduardo Relero brings forth some detailed anamorphic designs with bodacious ideas. His work is not fit for the ones with more conventional tastes, but is amazing nonetheless. Eric Grohe is one of our own –  so to speak – because he started as a graphic designer and illustrator and has worked in this field for many years before discovering his true passion: painting anamorphic murals. He has traveled the world and spread his exceptional work also known as "trompe l'oeil murals". This is French for "deceiving the eye" and otherwise a different denomination for the anamorphic style I have mentioned multiple times above. The artist known as Daim offers a different perspective on street art than his peers: he specializes in graffiti and is best known for holding the Guinness World Record for the highest graffiti drawing. Impressive, huh?
I've kept you in the drum roll long enough, now let's feast our eyes on the prodigious designs I've been praising for the last hundreds of words. Let's start with the street chalk drawings and literally build our way up from there. You'll understand what I mean as you pass further through the article.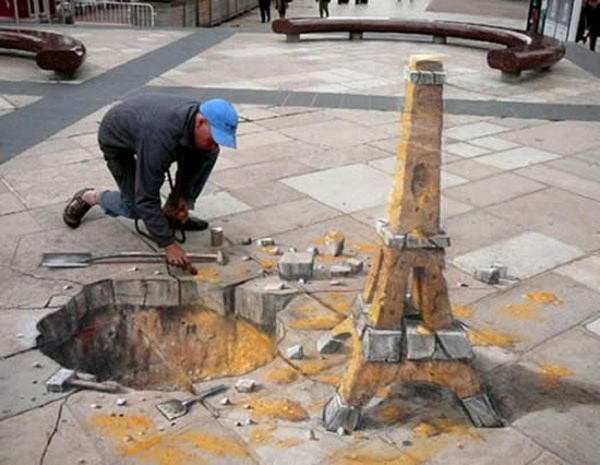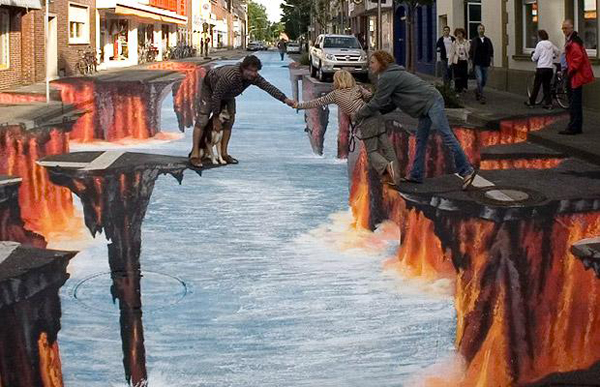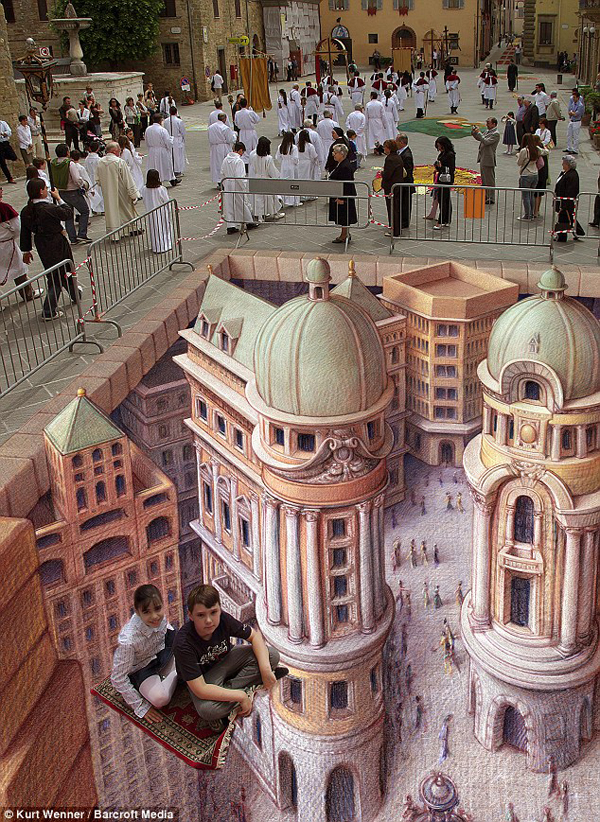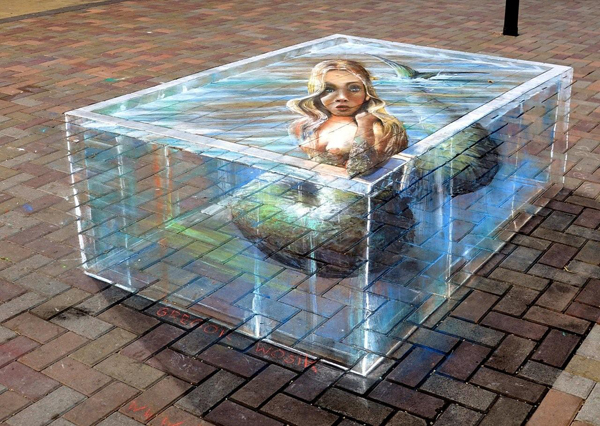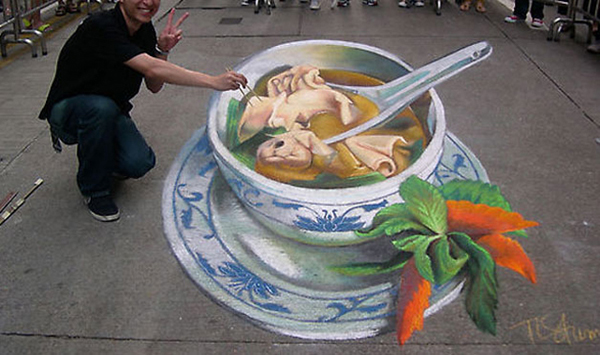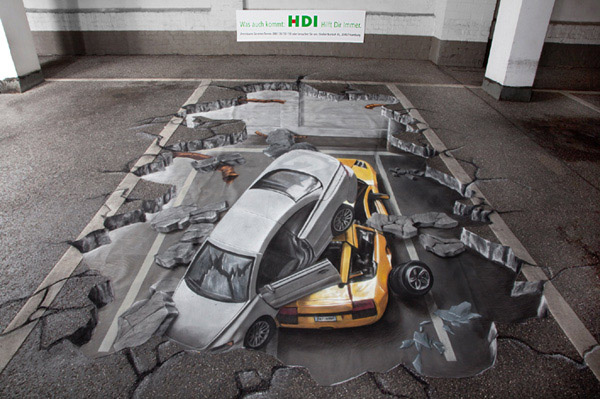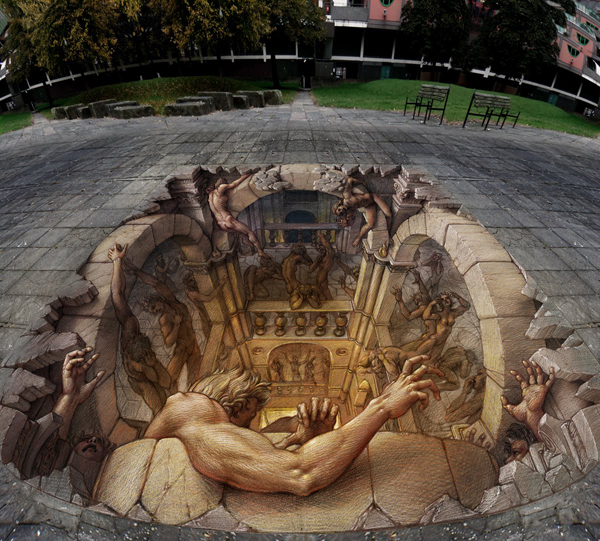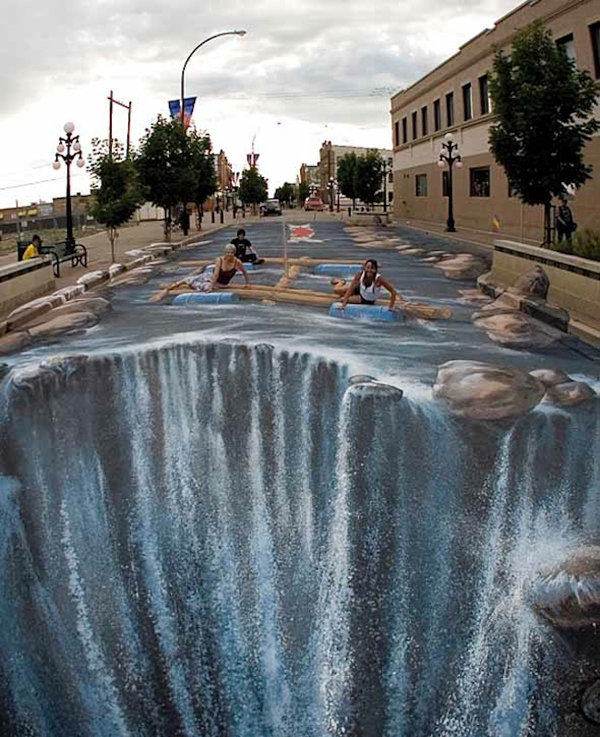 If the drawings themselves haven't blown your mind, I'm going to show you next that they can also have applications as design resources or design inspiration. Does typography ring any bells?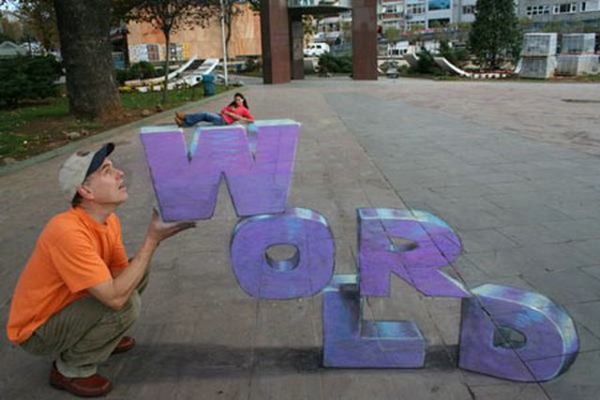 They can also make your day brighter. You may ask how come; well, imagine having one of those days when nothing goes as planned and on your way home, feeling exhausted and irritated, you look up and see one of these phenomenal murals: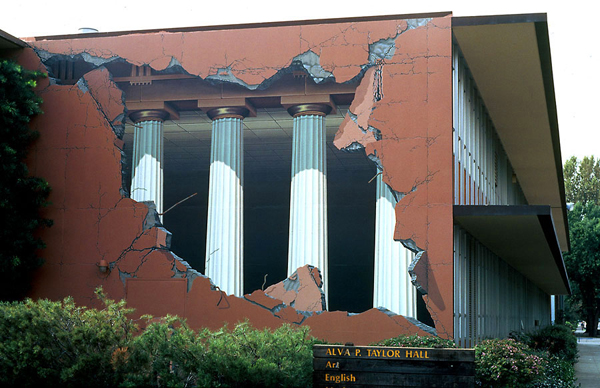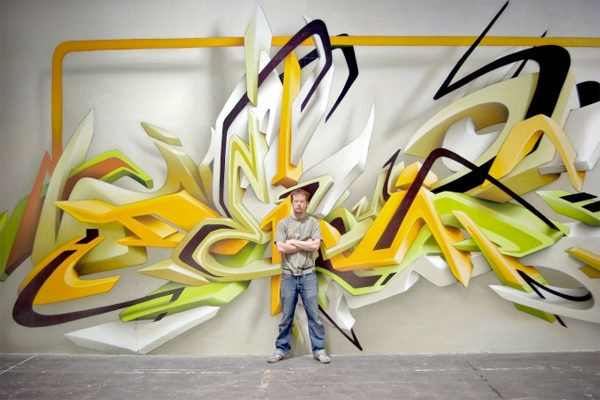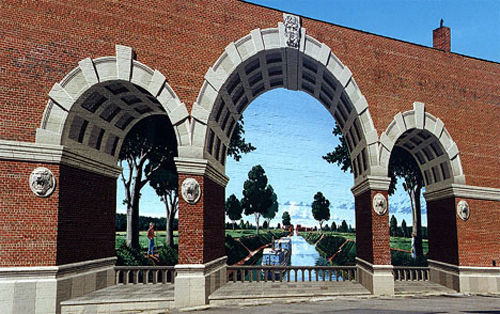 I would say that it's only a coincidence that what I've saved for last are all beverages. You can consider it a going away party! Seriously now, try to see past this aspect and observe just how these anamorphic illustrations would also fit an advertisement mold perfectly.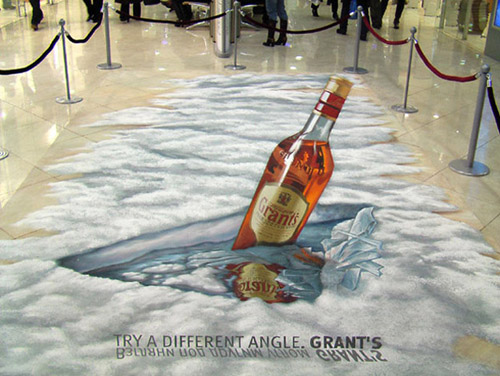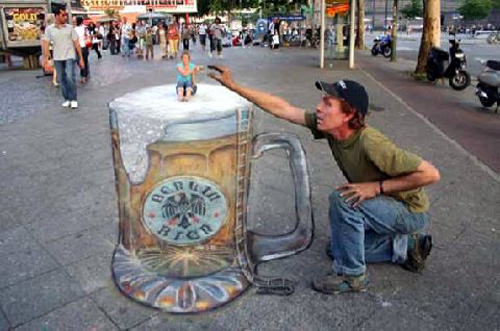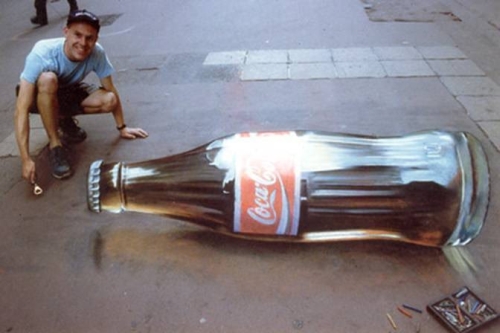 I'm curious, can you pick a favorite from these designs that exceed all expectations?
(Visited 1,763 time, 1 visit today)