"Productivity is being able to do things that you were never able to do before."– Franz Kafka
On average, a working person in the US is disturbed roughly every three minutes. Unfortunately, it takes considerably longer than that for them to get back to the task they were doing at the time. As a result, a lot of time gets wasted and the productivity of the person suffers.
ADVERTISMENT:
The Best Deals For Digital Design Assets - InkyDeals.com. Learn More>>
This is a major concern for freelancers in particular, as they are more likely to be distracted because they mostly work from home. Therefore, to avoid having minor distractions affect your output, you have to find a way to enhance your productivity.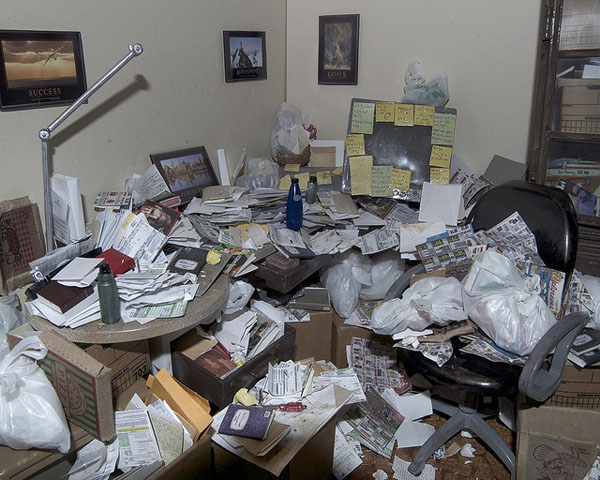 Image source: Flickr. Author: carriembecker
After all, a freelancer is paid based on the volume of work completed, not the number of hours logged. Being able to finish work within time becomes a major asset for them as it can lead to more projects and a better reputation among clients. Even if you don't have any distractions which lead you away from work, it is a good idea to make an effort to improve your productivity, especially since it's going to benefit you in the long run.
Here are some tips on how to become a more productive freelancer.
Control Your 'Online' Distractions
You won't be able to do much about your neighbor ringing your doorbell and coming in for a chat or your pet wanting to cuddle with you just as you start typing. However, there is one type of distractions you can actually control: 'online' distractions.
Various messengers like Skype and Yahoo fall under this category. If you have signed in to any of the messengers, it is quite possible that you will receive a Ping at any time. This can really kill the momentum you have built up to that moment for getting the work done. So, rather than hoping that someone worth chatting to might sign in, you should sign out before you start work.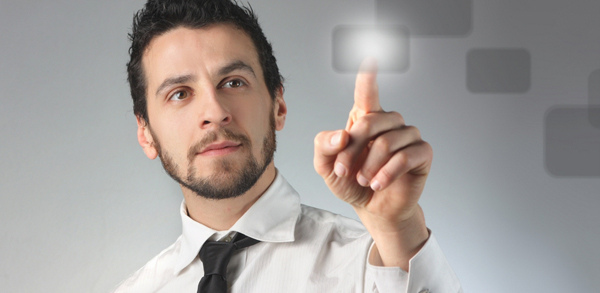 Image source: Flickr. Author: infocux Technologies
Get a Reliable Connection
Have you been facing issues with your internet connection? The internet is the lifeblood for most freelancers. Whether you are writing online or building a website for a client, you will have to use the internet. If your connection is not reliable, it could become a major problem for you.
Issues with the internet can arise at any given moment; but if you are already facing minor lags or downtime, it is time you start looking for an alternative provider. There is no end to the list of internet providers, so you needn't worry about the lack of options.
Take Regular Breaks
Most freelancers refrain from getting up from the computer simply because they feel it will destroy the flow of their work. Some don't even bother to get up when they are eating, which causes their work desks to turn into a makeshift dining table. Research and studies, such as the one conducted by the Huffington Post, have shown that 90 minutes is the maximum amount of time a person can work continuously on the computer (also known as the '90-minute work cycle').
After that time period, it is imperative that you take a small break. You can plan your breaks in advance, say for example a 10-minute break after every hour. When you take your break, make sure you are away from the computer; checking your social media profile or e-mail on any gadget should never be part of your break.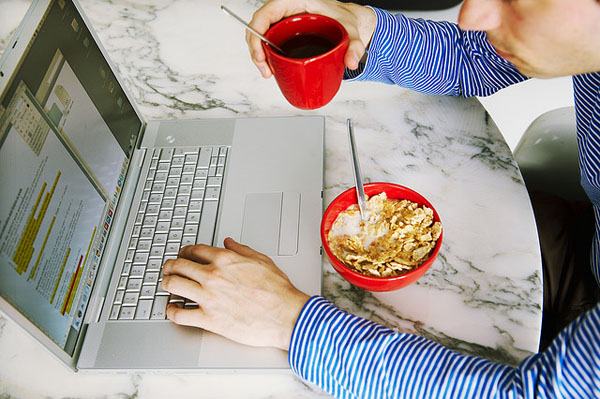 Image source: Flickr. Author: EU Social
Use Productivity Tools
There are some great online tools and apps you can use to enhance your productivity, so why not use them? With these, you can set up your own schedule according to the workload you have and then follow it. Working to a set pattern helps you utilize your time effectively.
Also, some productivity tools for creating time sheets can be used for generating invoices, therefore helping you kill two birds with one stone. Beginning any job without a proper plan in place can lead to considerable time wastage, so make sure you avoid any such issues.
Create a Cozy Workspace
At times, it is tempting to start working in bed. You don't even have to change out of your pajamas to work when you are freelancing. Obviously, that feels quite comfortable and you might be able to get more work done. However, a better option is creating a cozy workspace in your home.
Choose the room in which you feel you can spend the best part of the day without a problem and decorate it so that it inspires you. From my experience, motivational posters can really help keep you driven and creative throughout the day. Check out this discount I found on some great motivational posters.
Then, select a corner where you are going to keep your work-related items, such as your laptop, documents and papers. Get the lighting and temperature of the room adjusted to ensure your comfort and productivity and you are good to go. The work environment has a huge impact on your output, and by creating a cozy workspace you can improve that quickly and effectively.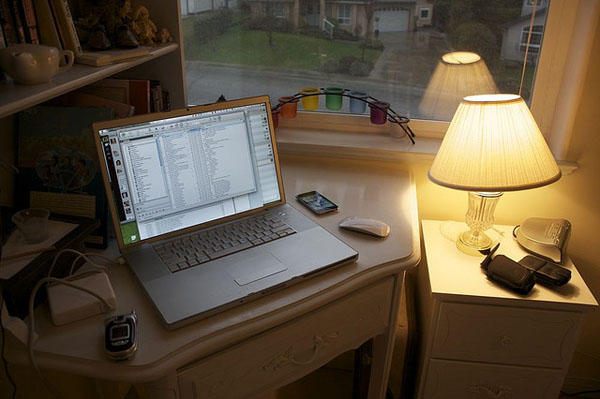 Image source: Flickr. Author: gibsonsgolfer
Sleep Properly
To display your creativity and work to your optimum potential, it is important that your mind be fresh when you start work. For that, it is crucial that you get proper sleep every night. If you wake up tired and fatigued because you worked long the day before, there is no way you are going to be able to keep your productivity up the next day.
Moreover, the quality of your work will suffer and it will take you a lot of time to get into a state fit to work. So, get your eight hours of shuteye every night to enhance your productivity.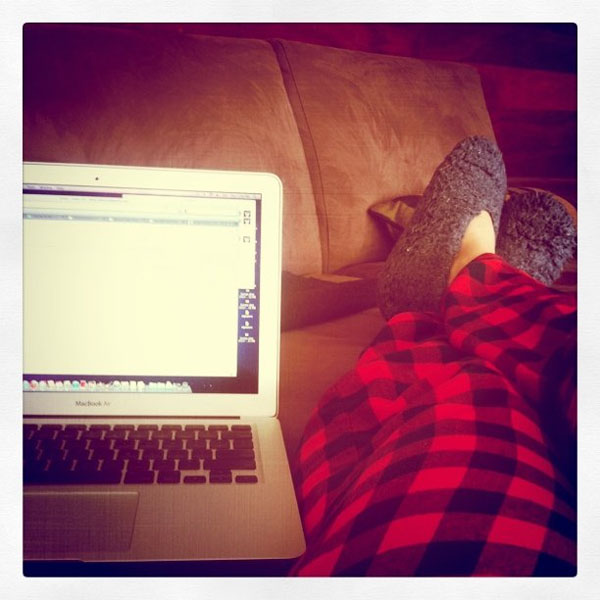 Image source: Flickr. Author: skampy
Do Light Exercises
Complementing a fresh mind, your physical health is vital for your freelancing career. Take a hint from the Latin saying that says "Mens sana in corpore sano.", which means 'a sound mind in a healthy body'. If you are not in the best of shape, working long hours can be close to impossible.
Backaches, weakness, fatigue and stress are some of the common issues you are going to face if you are not fit enough. This is why you should try and maintain a light exercise regimen. You don't have to spend three hours at the gym every day; even a quick run on the treadmill for 20 minutes is enough. Working out regularly improves your energy and stamina as well as your mental health.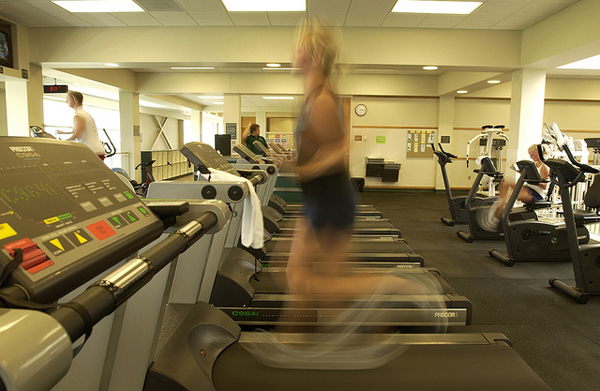 Image source: Flickr. Author: NDSU University Archives
These are some of the best tips you can follow to become more productive as a freelancer. As you can see, from the place you work at to the number of hours you sleep, several factors affect your productivity. So, if you have been wondering how to solve your productivity dilemma, the tips mentioned above will surely help you.
What has been your experience so far? Let us know how things turn out for you once you try these tips!
(Visited 1,338 time, 1 visit today)