$800 Giga vector pack 5 giveaway
We at Designious want to offer the design community cool resources to enrich and improve designs and since is been a while we offered something free around here we think now is a good moment. We want to  offer the Giga vector pack 5 to 5 of our readers, each giga pack is $160 and full of vector goodies.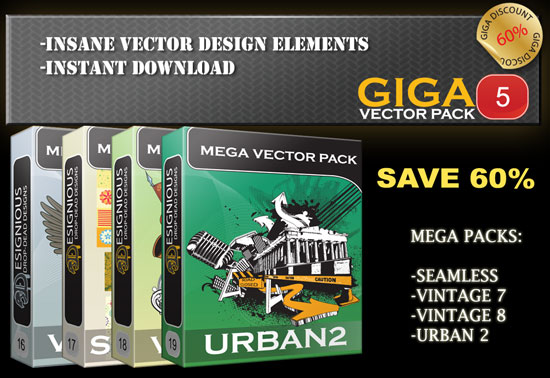 The Giga vector pack 5 contains the following mega vector packs: Urban 2, Vintage 7, Vintage 8 and Seamless.
What you have to do is comment how will you use the vectors in this giga pack.
The giveaway ends Monday the 5th and we will announce the winners on Tuesday.
So that's fairly simple, now go ahead and comment :).