30% Easter Discount on all Products from Designious.com
The Easter holiday is here and we want to thank you for supporting Designious and wish you a Happy Easter! Also we want to make you a special surprise, so we prepared a 30% discount on all products!
Think about all the cool stuff you can buy: Mega Packs, Vector Packs, T-shirt Designs and Photoshop brushes! This is a great opportunity to get your hands on high quality resources at a great price. Imagine all the time and money you can save on your projects!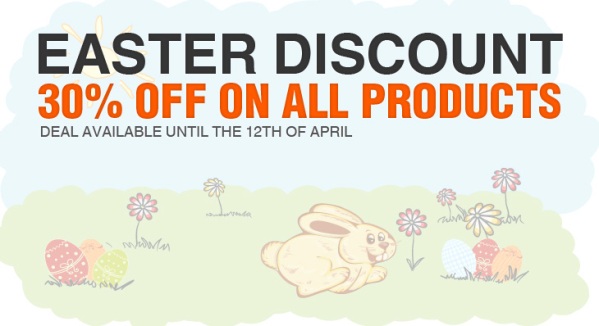 This deal lasts until 12th of April, so hurry up and get your design resources now!