The Brainik Network has started Black Friday Fever this week, with a wide range of discounts and freebies on all of their websites. So today, we're here to let you know about the 50% discount available until December 2nd for all of the products from Designious.com.
Through this message, we'd also like to wish you Happy Thanksgiving! We hope you get a lot of rest, have fun and spend quality time with your loved ones. When you start searching for the best Black Friday 2013 discounts, don't forget about this special promotion.
ADVERTISMENT:
The Best Deals For Digital Design Assets - InkyDeals.com. Learn More>>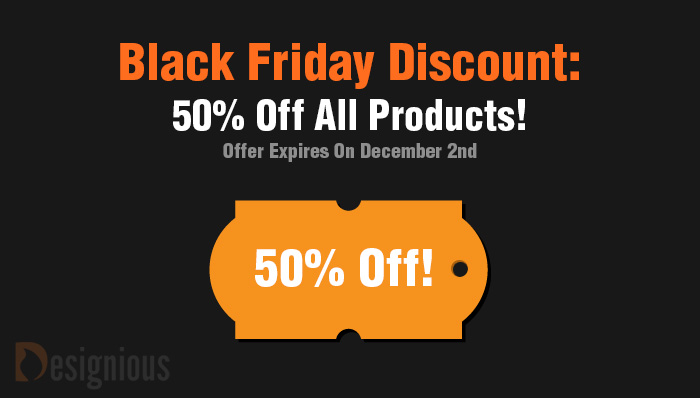 Just a reminder: that means you get to buy top notch vector packs, Photoshop brushes, premium T-shirt designs and even design bundles at half their original price. Now that's a steal!
Hurry up and grab all the design goodies you need – the offer expires on Monday, December 2nd!
(Visited 510 time, 1 visit today)