We've started the celebration early this year – with a week long 30% discount on all of the products from Designious – to properly honor the 4th of July. We're declaring independence from our regular prices and replacing them with incredibly low ones!
The 30% discount is already active on the website, so all you have to do is head over and get your favorite vector pack, illustrations, Photoshop brushes, patterns, T-shirt designs and more premium design goodies.
ADVERTISMENT:
The Best Deals For Digital Design Assets - InkyDeals.com. Learn More>>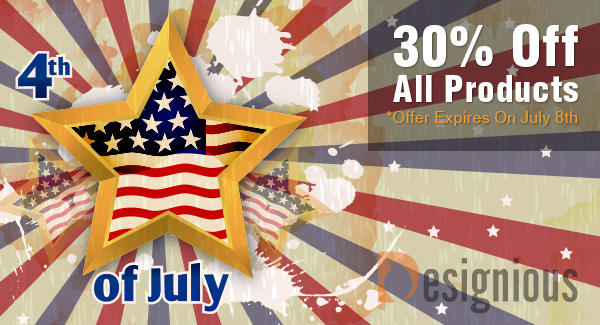 Keep in mind that the discount expires on July 8th – it's time to whip out the wish list. Fast.
Happy Independence Day!
(Visited 286 time, 1 visit today)