30% Back to School Discount & New Products from Designious!
The creative team behind Designious is coming back to school with you! We want to make sure that you're prepared for the new school year and have all the necessary design resources you need to do your homework. So we launched some amazing T-shirt designs and vector packs with mascots and graduation messages and put a 30% discount on all our resources. So why not go crazy and buy in bulk?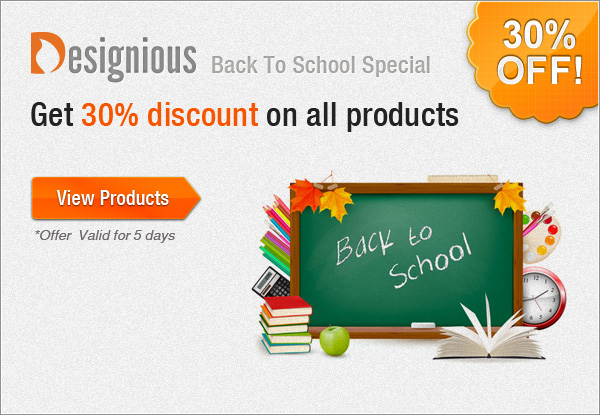 Yes you've got it right, we're offering our fellow designers a 30% discount on all of our products: vector packs, T-shirt designs, Photoshop brushes and fonts. That includes the new mascot and graduation T-shirt designs and mascot vector packs. You're sure to find some awesome school related products for your projects, just browse trough our collection and fill your digital backpack with these premium design goodies at incredible prices!