"Anyone who stops learning is old, whether at twenty or eighty. Anyone who keeps learning stays young. The greatest thing in life is to keep your mind young." – Henry Ford
You are probably no stranger to Adobe's marvelous design suite. Illustrator and Photoshop have been helping designers create great designs for a long time now, and it is no secret why this is the case. Both programs offer the user a stunning array of effect and tools to help them work, so as to create the images that they have in their heads.
ADVERTISMENT:
The Best Deals For Digital Design Assets - InkyDeals.com. Learn More>>
Another thing that is not a secret is just how difficult it is to use the programs at their full potential. People are even trying to make custom keyboards to be used with them, in an effort to make the program a little bit more user friendly.
We are intent on doing our part to make life easier for Illustrator and Photoshop users, so every month we make a roundup of the best Illustrator and Photoshop Tutorials you can find on the interwebs. Since February's been and gone, now is the perfect time to show you some of the month's best tutorials. Don't forget to check out January's roundup as well, if you like doing things in order.
1. How to Create a Polygonal Vector Mosaic That Will Wow Any Crowd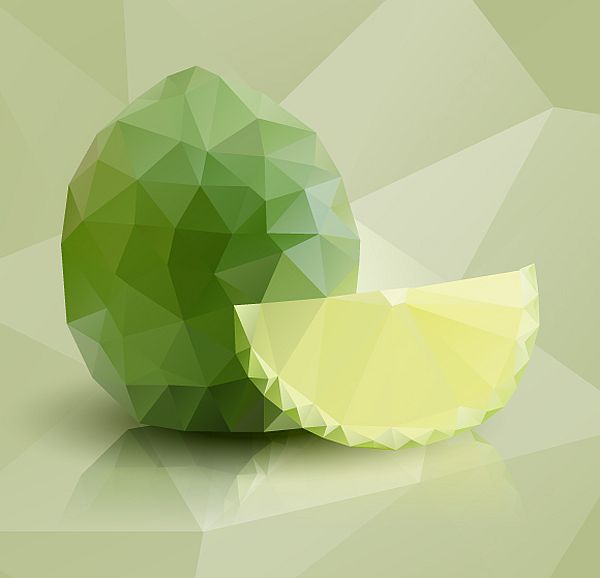 You will be using Adobe Illustrator and a free web based tool called Triangulator in this tutorial.
Starting from a raster image, that you convert to a vector image using Triangulator, you will learn how to make a beautiful vector mosaic. You will also be using the Opacity Mask to create a reflection, and a radiant gradient and the Transparency panel to make a dropping shadow.
The estimated completion time for this tutorial is 45 minutes.
2. Create Animated Falling Snow in Photoshop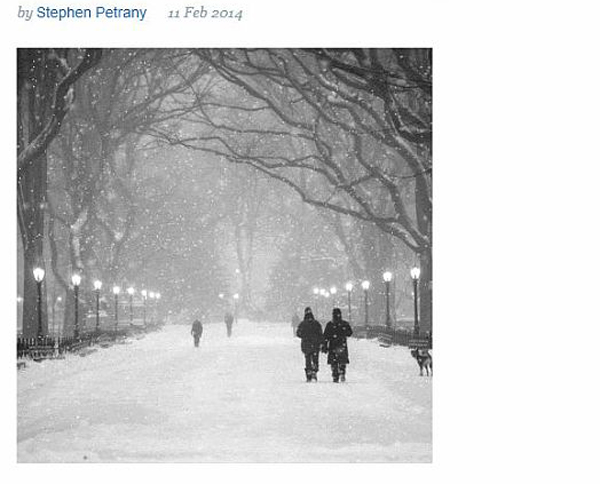 Pulling off realistic snow in Photoshop can be quite hard, but it is ever so satisfying when you do actually pull it off. This article aims to make sure that you will have a near perfect success rate when trying to create realistic snow. Realistic animated snow. So you will be making a cool little GIF in this Photoshop tutorial, and it shouldn't take you more than three-quarters of an hour.
3. Create a Wild, Graffiti-Style Arrow in Adobe Illustrator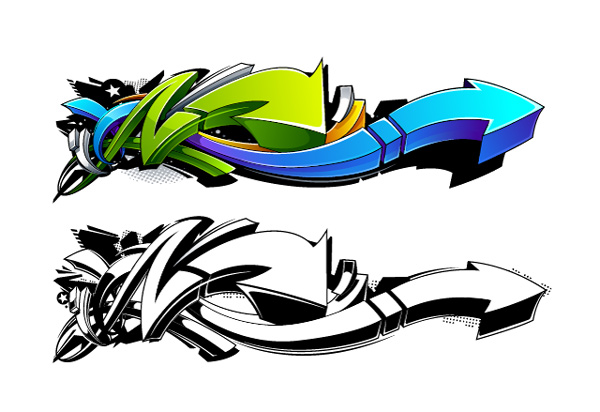 Since you will be making this from scratch, get ready to spend quite a bit of time on this tutorial.
Although a long process, the end result is something that looks really cool. Using the Paintbrush Tool and the Pen Tool, you be creating and awesome graffiti style arrow, and in general how to use those tools to create bright new images in illustrator.
4. How to Create Fire Effects in Photoshop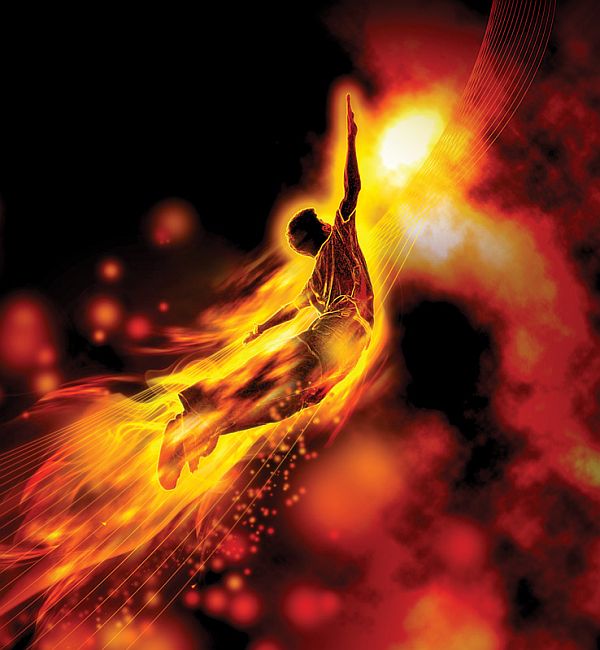 This is a two-part tutorial, so you can access the 2nd part by clicking this link.
You never know when you are going to need or want to add some fire effects to you images to make it stand out a little bit more. This tutorial is going to teach you how to add some really cool and glossy fire effects to your design, to make sure that you are going to catch people's eyes.
5. Love Cassette Tape in Adobe Illustrator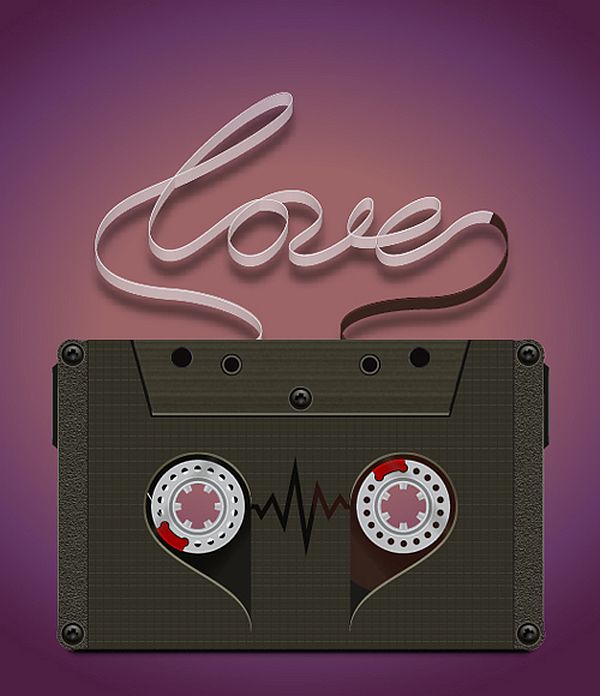 We all need a bit of retro in our life and our designs, and nothing says retro quite as much as an old school cassette tape. Using simple tools and techniques such as Pathfinder, Align, Blend and Clipping Mask, to name just a few, you learn how to make a cool and realistic tape to add to any retro design that might come up.
6. The Creation of "Thinker" Photo Manipulation in Adobe Photoshop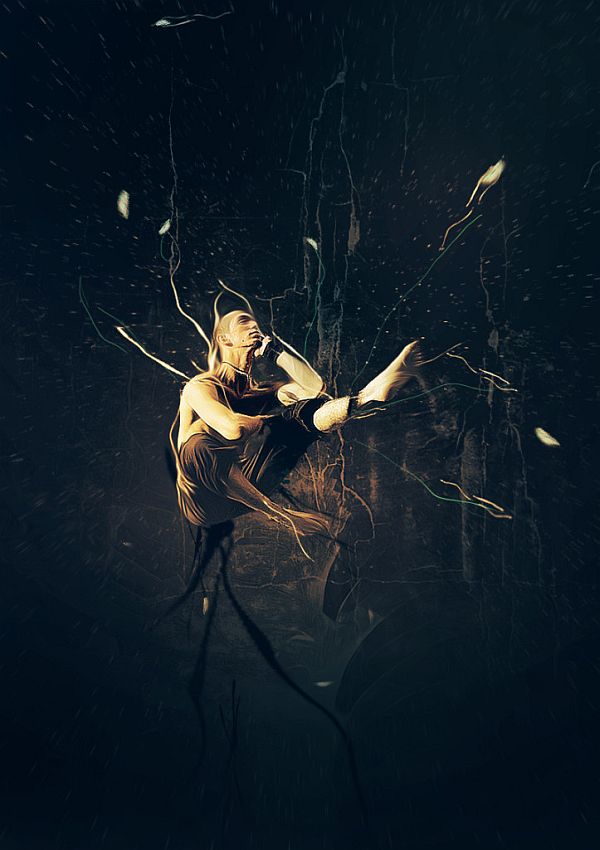 That is one seriously cool photo manipulation up there.  We know we would love to do something like that, and we are pretty sure you want to be able to do one to, so praised be The Internet for this great opportunity.
You will start with the model image, then add some abstract lines and flying stones. It all ends with quite a few adjustment layers for the final touches, after which you can stare in awe at the cool thing you just made.
7. Create a Large Face, Cat Illustration from Stock in Adobe Illustrator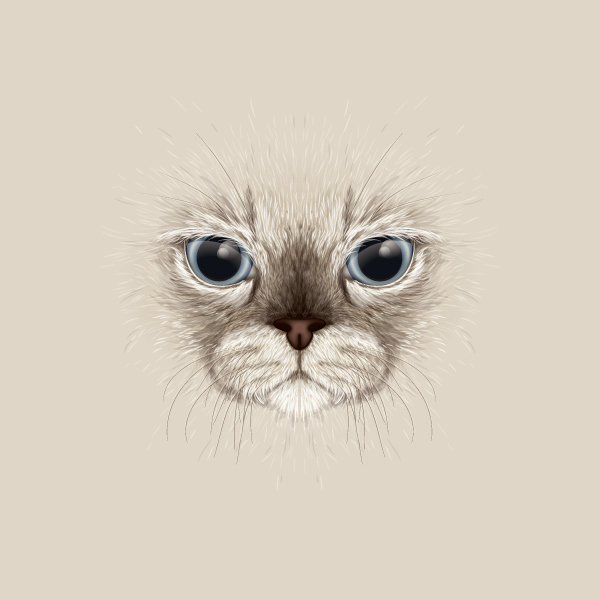 Whether you are or are not a cat person is not the issue here (but you probably care 'cause they are adorable). The issue here is learning how to make large face illustrations from stock images. This is a really cool thing to know since large face trend in clothing is not really gone, yet, and it is definitely easier than drawing the cat's face from scratch. Yes, that was a pun.
8. Create a Fantasy Fire Portrait Photo Manipulation in Adobe Photoshop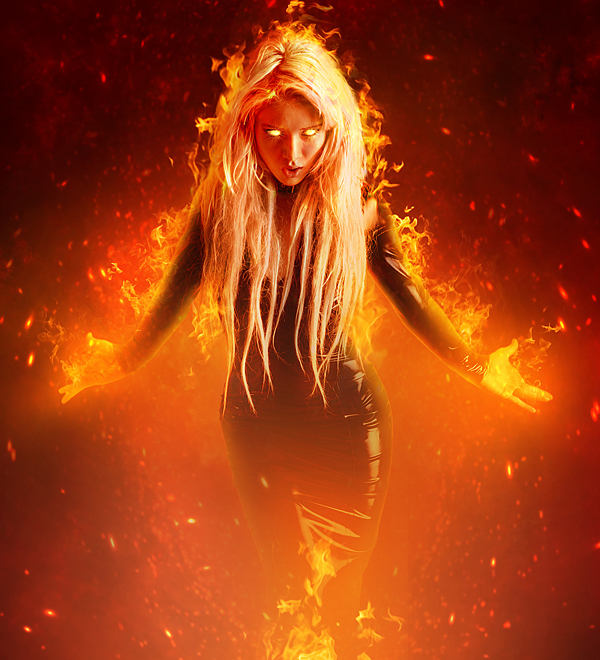 Yet another fire themed tutorial for Photoshop, only this time you get to learn how to make a fiery portrait. The portrait is but a side-effect of learning how to use Textures, Add Fire and Create Lighting effect, so you will be able to apply all this new-found skills many different types of photo manipulation.
9. Get Started with Type Art in Adobe Illustrator & Photoshop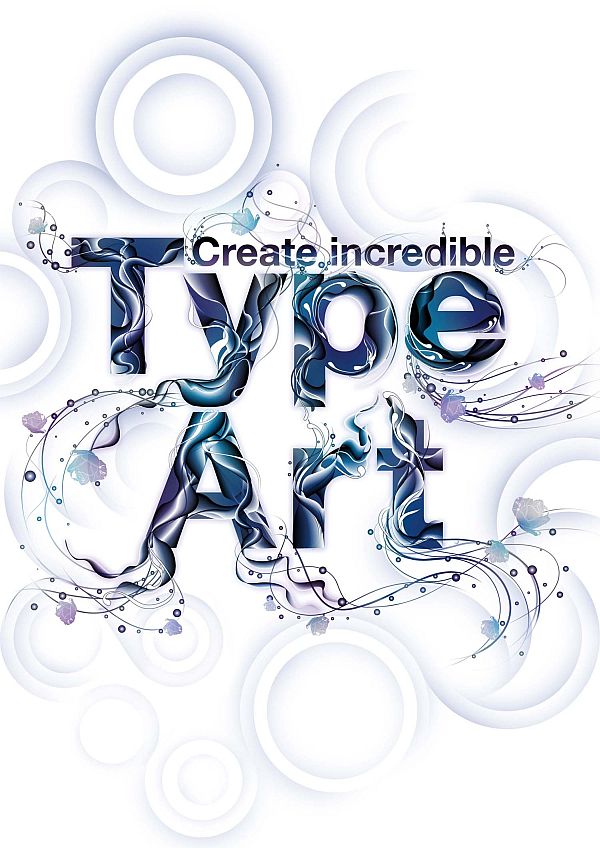 If you want to learn a thing or two about type art, than it is hard to think of someone who can teach you better than lettering guru Pomme Chan. This 5-6 hour tutorial puts you on the right path to creating good type art by using both Illustrator and Photoshop, so it will take you through a fair amount of tools.
10. Create a Mixed Martial Arts Event Flyer in Adobe Photoshop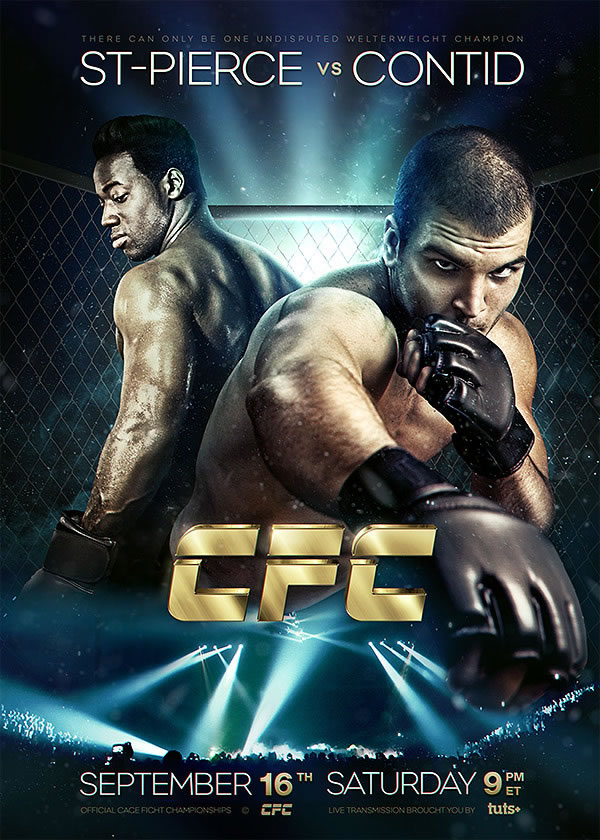 The end result of this tutorial is an event flyer for a competitive fighting match, but it's true value is in the fact that it does this by taking you through some pretty important Photoshop tools, such as photo manipulation, retouching, and typography.
Knowing how to make this kind of poster can be really useful, as contact sports are showing no signs of loosing popularity.
11. Create Low-Poly Portraits in Adobe Illustrator & Photoshop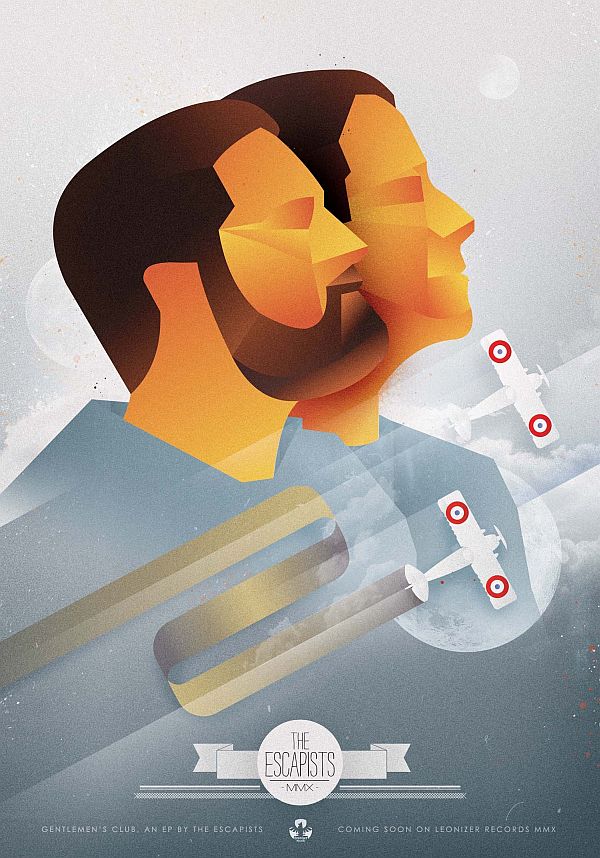 If you are a fan of The Escapists than you already know their awesome cover photo for their EP, Les Ailes du Courage. It's made by Damien Vignaux, who is also a member of the band, and he gracefully accepted to make a tutorial in which he shows how exactly he managed to make this brilliant image.
12. How to Create a Magical Photo Manipulation: Post-Production in Adobe Photoshop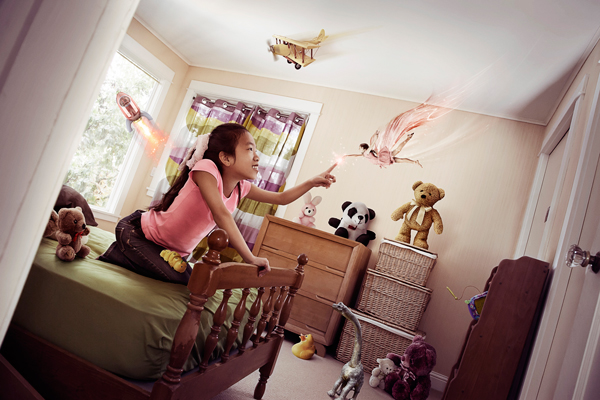 If you ever wanted to create a magical, illustration-like scene without having to actually go about drawing it, that this tutorial should be a real treat for you. By showing you how to properly retouch the images and combine them, this tutorial will show you how to create a brilliant fantasy style, illustration-like photo.
That concludes our roundup of Adobe Illustration & Photoshop tutorials for February. We hope you will find them really useful, and that they will help you in learning how to make even better designs.
Be sure to share with us what you thought of the tutorials, and how they helped you out, in the comment section below.
(Visited 2,693 time, 1 visit today)