Whoever you're designing for, be it a giant corporation or the little florist in town, adding video to their site can have a ton of benefits. No longer just an interesting add-on, video has become an important feature for anyone concerned with SEO, conversion rates or brand recognition. That's pretty much everyone, then.
Using videos makes sense for three reasons:
ADVERTISMENT:
The Best Deals For Digital Design Assets - InkyDeals.com. Learn More>>
1. They make websites sticky (any interactive experience keeps visitors on a site longer).
2. They can help 'upsell' a particular service or product (by conveying information quickly, with little effort required).
3. They drive traffic (search engines like them).
All of these things will improve your customers' bottom line. More profits, happy customers. Happy customers, happy web designers.
So, if you're still feeling tentative about using video – check out the following sites doing it to spectacular effect. They should give you the little push you need.
1. Phillips – I'd FAQ Me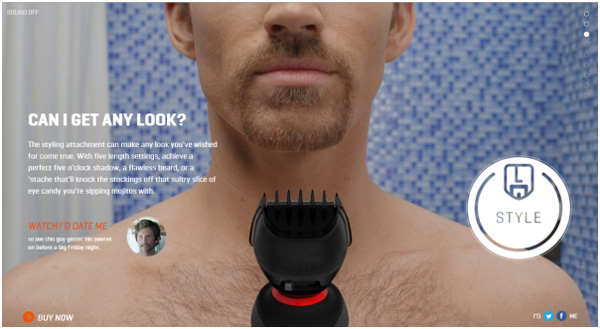 I'd FAQ Me, by Phillips is a cheeky scrolling video site that uses motion control to tell one man's grooming story (and sell lots of electric razors). The interactive element makes sure that visitors are spending enough time on the site for the targeted upselling to have a chance to work.
2. Sony – Make.Believe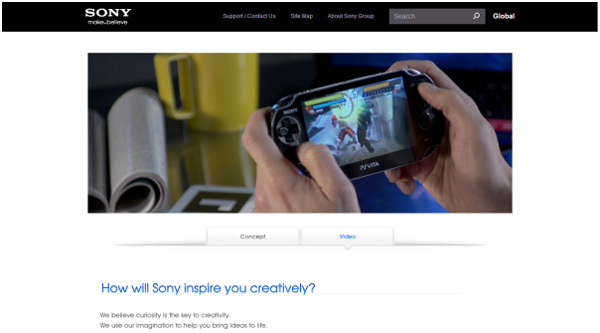 The Make.Believe website includes a video that promotes their 'unified brand message'. It's fun, vibrant and very successful in its aim. Full of animated film and game characters, they call it 'augmented reality', and it's impressive enough to warrant further investigation.
3. Russian Standard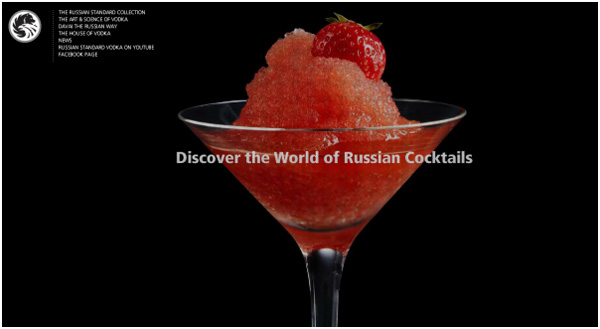 The Russian Standard website uses classy background videos to promote its premium vodka. It automatically scrolls through the videos, using a 'question and answer' format that encourages viewers to stick around.
4. Union Station Neighborhood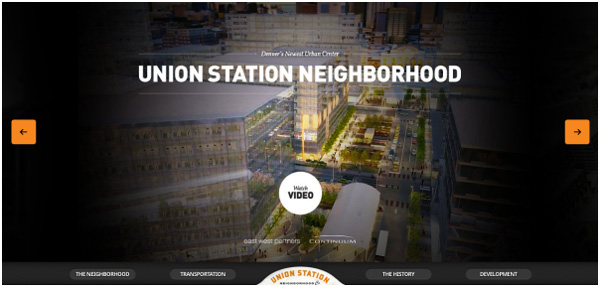 The Union Station Neighborhood website features a video that walks you through plans for the redevelopment of Union Station in Denver. It brings to life what would otherwise be static images, really lets viewers get a feel for the proposals, and even offers a little of the area's history for those that are particularly interested.
5. Fifty Three – Paper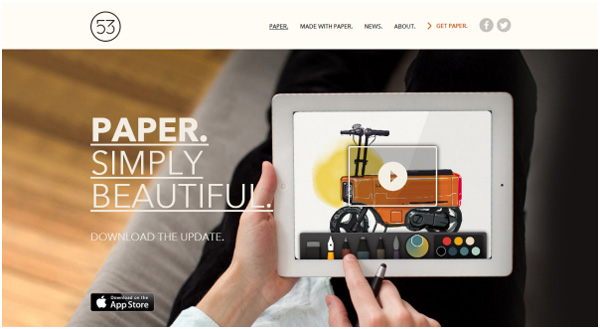 Subjective camera work combined with fantastic production make for an excellent video that shows viewers exactly what the Paper app is capable of. By viewing the app through the eyes of an expert user, viewers can imagine themselves using it as seamlessly themselves. Way more interesting than reading the content underneath. Well done, Paper.
6. Tub Gin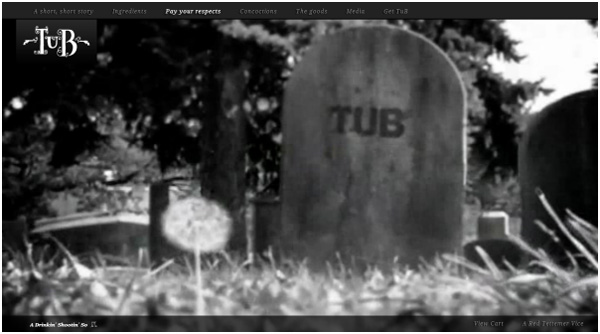 Tub Gin's website features a range of videos that give their viewers some interesting product information in a humorous, tongue in cheek way. You watch one, and you want to watch another. Very entertaining.
7. Harvest – A Slice of Time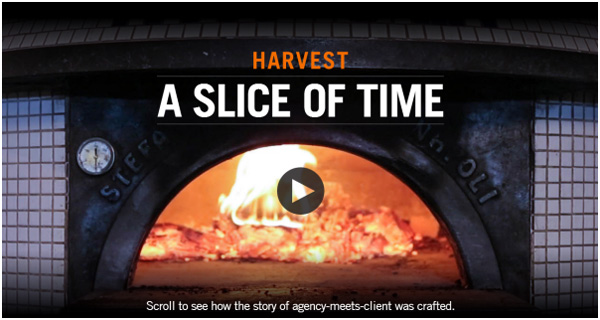 Harvest jumps on the 'storytelling' bandwagon and successfully produces a video that demonstrates how the time tracking and invoicing app is useful in a very human, emotive way. No narration, just video. Perfect.
8. Path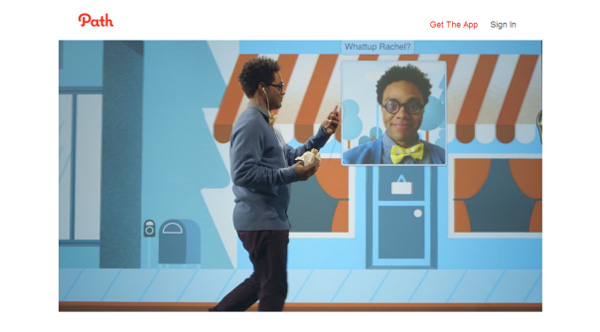 The social sharing app, Path, has a great video on its landing page that shows Todd and his friends 'sharing moments on Path'. The kooky narrated video allows viewers an emotional connection that they wouldn't get simply reading copy. It's simple, to the point, and most importantly – effective.
9. Animoto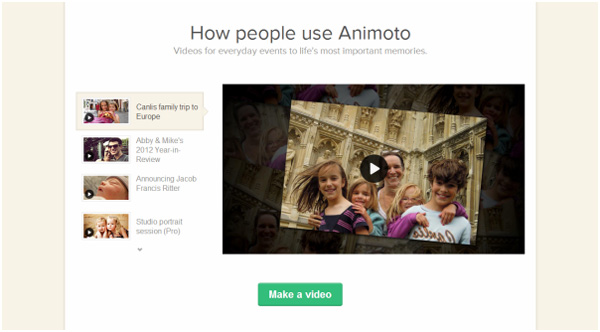 Under the heading 'How People Use Animoto', they show you just that. And what better way to sell a product than to let potential customers see it in action, and imagine themselves using it? The cutesy videos pull on the heartstrings, and make you want to create your own straight away.
10. La Bubbly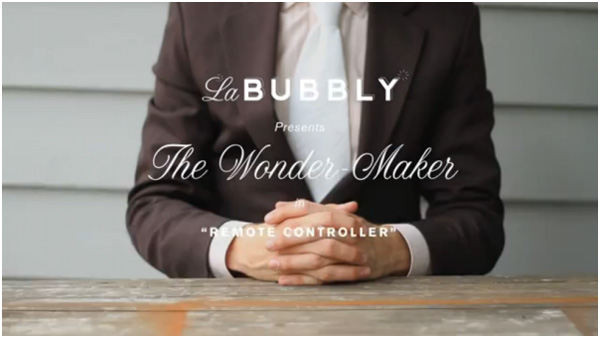 The kooky magic tricks on La Bubbly's website suit their brand image perfectly. By offering a selection of videos they encourage visitors to browse, and then the sheer absurdity of their offerings makes you want to explore the site just a little bit further to explain it all.
Now that you're convinced of the value of using video on your websites, why not try it for yourself? But remember, making a catchy video can be tricky, so it's important to give it the time and respect it deserves.
Don't go stumbling around in the dark, use The Small Business Guide to YouTube to help you focus your efforts and get the most out of this fantastic tool. YouTube sensation or not, you'll be thrilled with the effects.
(Visited 650 time, 1 visit today)